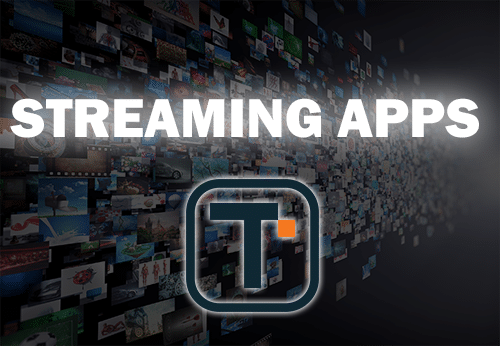 Streaming Apps provide free Movies, TV shows, Live Streams, and much more all to your favorite streaming device.  Many people refer to these applications as "Streaming APKs".
Streaming applications or "apps" work perfectly on tons of devices that are available for purchase.
Currently, the most popular streaming device available is the Amazon Firestick. Due to it's "jailbreak" ability, which allows 3rd party streaming apps to be installed, many users find this device perfect for their streaming needs.
By jailbreaking your Firestick or Fire TV, you can enjoy thousands of movies, tv shows, sports, and more; all for FREE.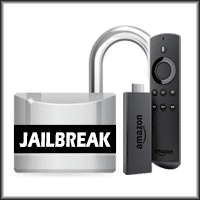 How To Jailbreak Firestick/Fire TV
TROYPOINT has created a list of the Best APK's for Free Movies and TV Shows for your streaming enjoyment. This list will get you started with the top choices for APK's and how to install them.
This list stays constantly updated so you will always know which APK's are the best.
An APK is a file format used on the Android operating system to install an application.
When most people think of streaming apps, the following services come to mind; Amazon Prime Video, HBO Now, Hulu, Netflix, YouTube, etc.  Most of these services carry a monthly fee but there are other applications that you can use for free to get the same content!
This TROYPOINT resource page will point you in the direction of the most popular free streaming apps and how to install them.
NOTE:  It is important to use a VPN when streaming from these free applications.  A VPN will protect your privacy and mask your IP address so your Internet Service Provider, government, hackers, and other organizations can't track what you are streaming.
Click Here To Setup VPN On Your Streaming Device
In addition, some of the apps that you would want to install into your Firestick, Fire TV or Fire TV Cube are restricted by the Amazon App Store since they are unverified. However, you can side-load without using the official app-distribution method with the help of a VPN for Firestick, Fire TV, Fire TV Cube.
TROYPOINT Tip: 
You should always use a
VPN
to protect your identity and security when streaming free movies and TV shows with apps such as this.
Legal Copyright Disclaimer: This technology shall only be used to stream movies or TV shows that fall under the public domain.  TROYPOINT does not endorse or promote illegal activity tied to streaming or downloading copyrighted works. The end-user shall be solely responsible for media accessed through any service or app referenced on this Website.  Referenced applications/addons are not hosted by TROYPOINT and this guide is for educational purposes only.  
Streaming Apps for Movies and TV Shows
Cinema APK
Currently, the most popular streaming app for Movies and TV Shows is Cinema APK.
Cinema provides a user friendly interface and is constantly updated with the latest Movies and TV Shows for your streaming enjoyment.
The video below will show you how to install and use Cinema APK to get the most out of this app and your streaming device.
How To Install Cinema APK on Firestick/Fire TV & Android Box
Kodi
Kodi is another popular media application that has been around for years. Many believe using Kodi is the best way to access Movies and TV Shows along with other items as well.
To stream content, users must install 3rd party add-ons within the application. TROYPOINT has created a list of Best Kodi Add-Ons that is updated DAILY for your streaming enjoyment.
How To Install Kodi On Fire TV or Firestick
How To Install Kodi On Android TV Box
YouTube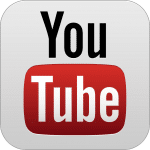 YouTube is the original video streaming app and works fabulously on tons of different devices.
There are plenty of full length movies and tv shows you can find within YouTube, along with the millions of other videos this website holds.
Note: The official version of YouTube is no longer available for installation on Firestick and Fire TV. However, users can still access the site via Browser on your device; or install a clone of the app that works just as well.
How To Install YouTube On Fire TV & Fire TV Stick
CyberFlix TV (Terrarium TV Clone)
Before going offline in the fall of 2018, the most used streaming app was Terrarium TV. This app provided an easy to use interface and brought in some of the best Movie and TV Show links available.
Luckily, a clone of this APK was created that provides the same layout and design as Terrarium. CyberFlix TV is a copycat of the streaming app that users can easily install on their favorite device.
CyberFlix works perfectly on the Amazon Firestick and Fire TV.
How To Install CyberFlix TV on Fire TV/Stick & Android TV Box
BeeTV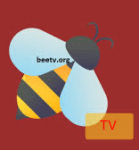 BeeTV is another streaming app for Movies and TV Shows that is constantly updated with the most recent content.
It features a user-friendly interface that sorts items into genres for accessibility. Often times, links are available in 720 and 1080p for the ultimate high definition experience.
Similar to many of those listed above, BeeTV has real-debrid and trakt integration which will help you get the most out of this awesome app.
How To Install BeeTV on Firestick/Fire TV/Android Box
Other Streaming Apps for Movies and TV Shows

 CAUTION - YOUR STREAMING ACTIVITY IS BEING LOGGED
TROYPOINT does not verify the legality or security of any applications or services covered on this Website.
You should always use a VPN in conjunction with free or low-cost streaming solutions to protect your identity and security.
Your Internet Service provider, government, app/addon developers, and hackers can log your online activity through your visible IP Address and location.
A VPN will encrypt your connection to the Internet and mask your IP address so you will remain 100% anonymous while online.
TROYPOINT recommends IPVanish VPN due to their blazing fast speeds and zero-log policy.
Special Prime Day Discount - Get IPVanish VPN @ $3.25!

This offer expires on Thursday so don't delay.

Click Here for IPVanish VPN Discount $3.25
Live Television Streaming Apps
While the apps listed above help cord-cutters find and stream Movies and TV Shows, the apps below are used for viewing Live Television.
These are free applications that scrape the internet for live tv streams across the world.
While some channels are provided in High Definition, most are typically only SD quality.
The following apps are available for side-load to any device you prefer and work especially great on the Firestick and Fire TV.
Mobdro
Mobdro is the most popular live TV streaming application and has been around for many years.
It provides users with hundreds of channels from across the world. The newest version of Mobdro even offers the ability to record live tv to your device.
Users can edit items such as parental controls, language settings, and more, making the app completely family-friendly.
How To Install Mobdro On Fire TV or Fire TV Stick
Other Live TV Streaming Apps
While using the live streaming options listed above are a great way for free streaming, they do not always work perfectly. That is why for reliable live tv, TROYPOINT suggests an IPTV Service.
If you would like to install live tv IPTV services, use the following link:
For more streaming tips and tutorials be sure to sign up for the TROYPOINT Newsletter with updates weekly. This Newsletter provides all the best cord-cutting tips to get the most out of your favorite streaming devices. CLICK HERE or link below for TROYOPINT Newsletter Subscription: