This step-by-step guide will point you in the proper direction if you want to Install a VPN on Kodi.
Most Internet service providers are starting to block access to many Kodi add-ons, builds, and wizards.
By installing a VPN on Kodi, you will enjoy unlimited access to these blocked Kodi resources.
Internet providers are also starting to throttle download speeds for various Kodi add-ons and running a VPN service will usually help with Kodi Buffering as well.
A VPN or virtual private network will encrypt your traffic and provide you with a new IP address, which will hide your streaming activity from your Internet Service provider.
Your connection to the Internet will become anonymous, which will provide you with the privacy that you deserve.
Some of you may have received threatening letters from your Internet service provider, claiming that you have downloaded or streamed media that has a copyright.
BE CAREFUL...
Your online activity is actively tracked by your Internet Service Provider, app/addon devs, and government through your identifying IP address.
Stream anonymously by using IPVanish VPN.
IPVanish will encrypt your connection to the Internet and mask your IP address so you will remain anonymous.
EXCLUSIVE DISCOUNT – SAVE 63% ON IPVANISH
IPVanish backs their service with a 30-day money back guarantee.
IPVanish allows you to use your account on unlimited Internet-connected devices
They may even tell you that you may be contacted by the authorities for copyright infringement.
By installing a VPN on Kodi, you will not need to worry about receiving these letters anymore from your ISP.
Unfortunately, there is no good Kodi addon that allows you to set up a VPN unless you are running LibreELEC or OpenELEC which is a fork of the popular media application.
Both of these forks have a Kodi addon that allows you to set up a VPN service directly within Kodi.
Most people prefer running Kodi on a Streaming Device such as Firestick or Fire TV.
This is the most popular media device available because of its low price point and "jailbreaking" abilities.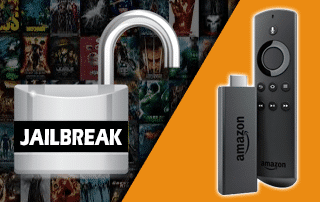 The easiest way to hide your IP address when using Kodi is by simply installing a VPN service onto the streaming device that you are currently using.
This will take less than three minutes with my tutorials below.
We have created numerous tutorials that will walk you through the step-by-step details on how to install a VPN on tons of Kodi devices.
In the instance below, we are installing VPN on Kodi for a Firestick/Fire TV via the Amazon App Store.
However, these steps will work for any device you prefer including Android TV Box, iPhone/iPad, and more.
NOTE: Before installing VPN on Kodi for your favorite device, you must register for an IPVanish account.
EXCLUSIVE DISCOUNT - GET IPVANISH FOR $3.99/MO

Use IPVanish on unlimited devices & when away from home.

IPVanish backs their service with a no-risk 30-day money back guarantee.  

Click Here for IPVanish Special Discount
Best VPN for Kodi
The Best VPN for Kodi is IPVanish which is TROYPOINT's suggested VPN service for tons of reasons.
The most popular VPN services have many features in common such as zero traffic logs, unlimited bandwidth, 24/7 customer support, etc.
The following list of requirements is specifically geared toward Kodi users.  This is why IPVanish is the #1 choice for Kodi users.
Kodi VPN Remote Control Friendly User Interface
As of this writing, the most popular Kodi device is the Amazon Firestick/Fire TV.
Millions of cord-cutters find this is a great choice for installing and using Kodi.
Install Kodi on Firestick/Fire TV
Other popular devices include generic Android TV Boxes, NVIDIA Shield, Chromecast, and the MECOOL Box.
It is important to recommend a VPN application that works well out of the box with the remote control for each of these devices.
Most of the applications that I tested did not work well or at all with remote control.
In order to use their service, you had to sideload the installation file (.apk) to the device and then use an external keyboard to navigate the application.
I knew that my users would want a VPN that would work flawlessly out of the box without messing with external keyboards, air mouses, etc.
The IPVanish app has always been remote-friendly but in late June 2017, they rolled out their new version and it is better than ever (see screenshot below).
You can find links to my various VPN installation tutorials at the bottom of this page.
On the QuickConnect section, you will find your connection details such as Time Connected, Protocol, Server, Data Up and Data Down as well as the Visible Location, Server Last Updated and Connected Server.
On the Server List section, you will find the servers available. The Map tab displays the geographical locations of the servers. You can filter them according to latency and region when you go to the Filter tab.
Finally, on the Account section, you will find the email that you have registered on IPVanish for your account, Password, Account Status, Current Tier, Renewal Date and a link to the Members' Area.
Download Speeds
When using a VPN with Kodi, one of the most important features is download speed.
A VPN application will always reduce your download speed for two reasons.
The first is that it takes processing power on your device to run the VPN simultaneously with everything else.
The VPN is running in the background when connected so this required processing power is being used by the device.
The second is due to the fact that your Internet traffic is routed through another server once connected to the VPN.
This is how your device is assigned a new IP address.
With that said, Kodi devices with a strong processor will always work better with a VPN.
The next determining factor on speed is how fast the VPN server that you are connecting to is performing.
The IPVanish servers were the fastest that I tested when reviewing each of the various top Kodi VPN applications.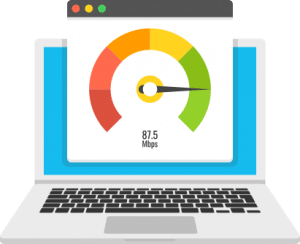 When considering my research, the download speed is where IPVanish stands head and shoulders above its competitors.
No other service could even sniff the download speeds that IPVanish could achieve.
In fact, IPVanish recently announced a major server update that improves speeds by 2.5x.
IPVanish Boasts Major VPN Speed Improvement
Numerous Servers Worldwide
IPVanish is one of few true top-tier VPN services in the world.  The IPVanish network consists of over 40,000 different IP addresses residing on over 1,000 servers in 60 different countries.
This provides Kodi users all over the world with fast download speeds and the ability to circumvent geo-blocked streams by connecting from different locations around the globe.
Since my TROYPOINT subscriber base spans the world, I wanted to ensure that I picked a provider that offered a large number of servers.
Again, I am only creating tutorials for one VPN application so it is important that I find one that will support Kodi users around the world, not just the United States.
Unlimited Connections on the Same Account
Since most people have Kodi boxes connected to more than one television within their home, it was important to find a service that allows multiple connections from one account.
IPVanish now allows you to use one account on UNLIMITED different devices at the same time.
TROYPOINT recently received insider information regarding IPVanish's support for Unlimited Devices.
If you have several devices that you need to run through a VPN, I have created a tutorial that will show you how to install a VPN on a router.
When you do this, every device that connects to the Internet through your router will be protected.
This is a technical process and I still suggest loading the VPN application onto the actual device itself for easier setup.
Read more about IPVanish with pros, cons, and much more in our unbiased review at the following link.
How to Install VPN on Kodi Guide
In this instance, we are installing VPN on Firestick via the Amazon App Store.
We are using a Fire TV Stick Lite. However, this will also work for any variation of Firestick or Fire TV.
1. Register for IPVanish Account by Clicking Here.
2. Open your preferred streaming device
3. From the home screen, hover over the Find button.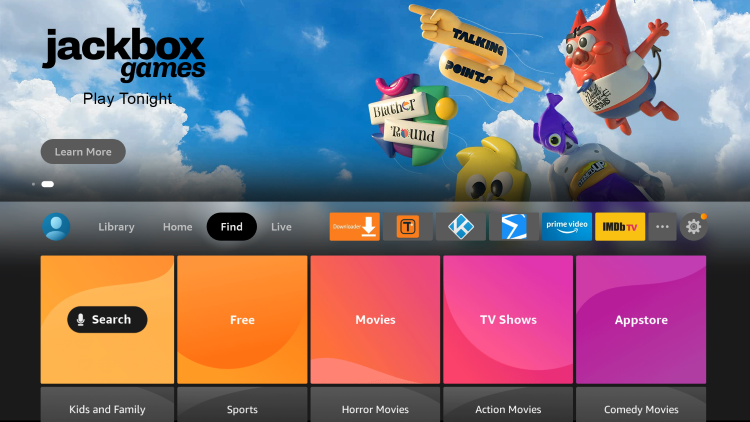 4. Scroll down and click Search.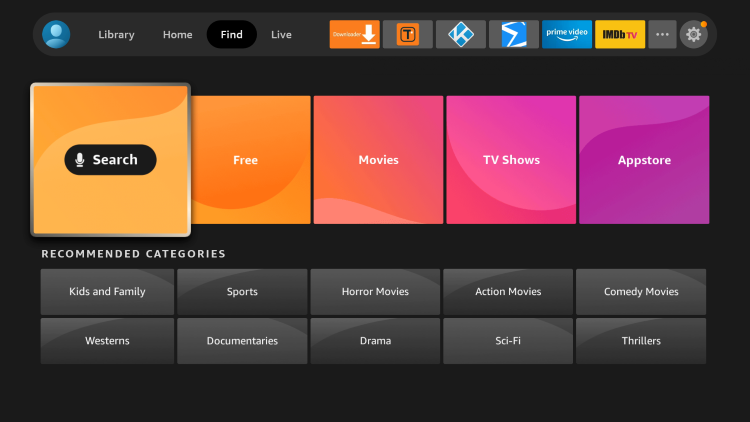 5. Type in "Ipvanish" and click the first option.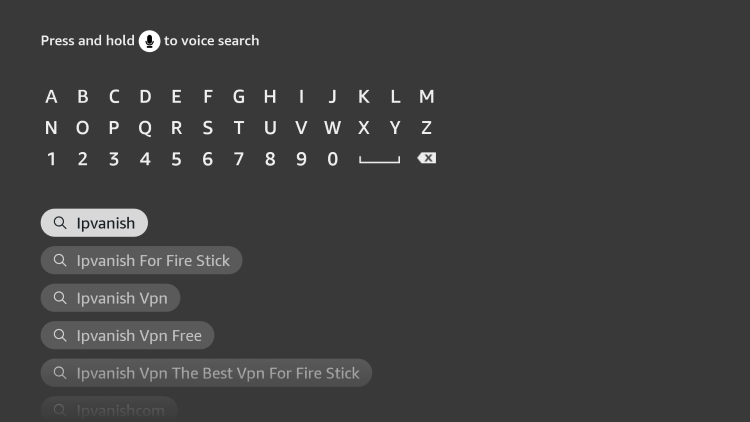 6. Click the IPVanish VPN app.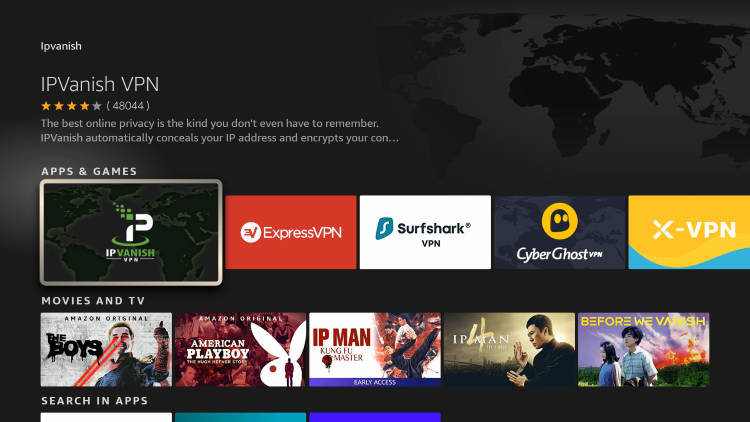 7. Click Download.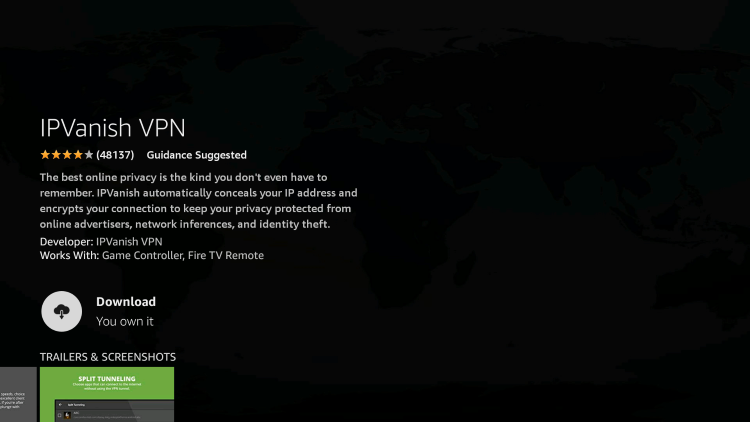 8. Once the IPVanish app installs, click Open.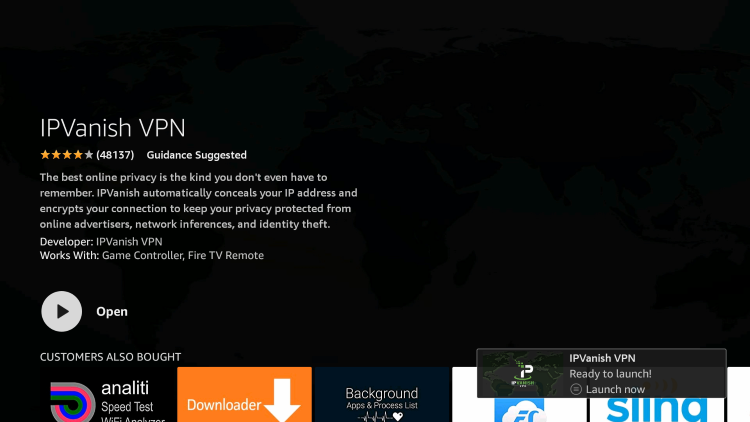 9. Enter your IPVanish account information and click Log In.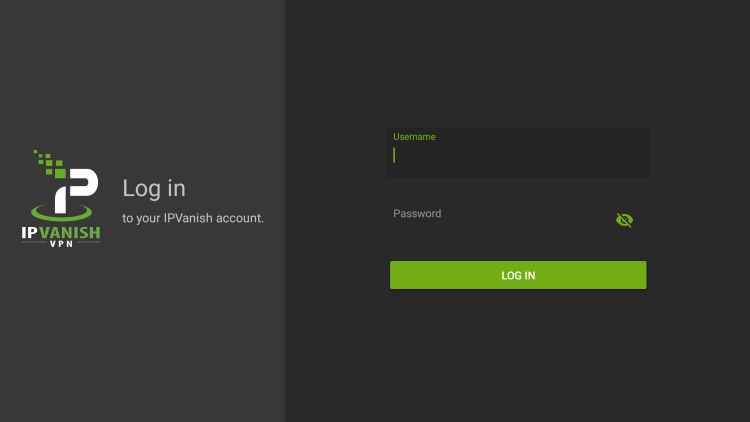 10. Click Connect.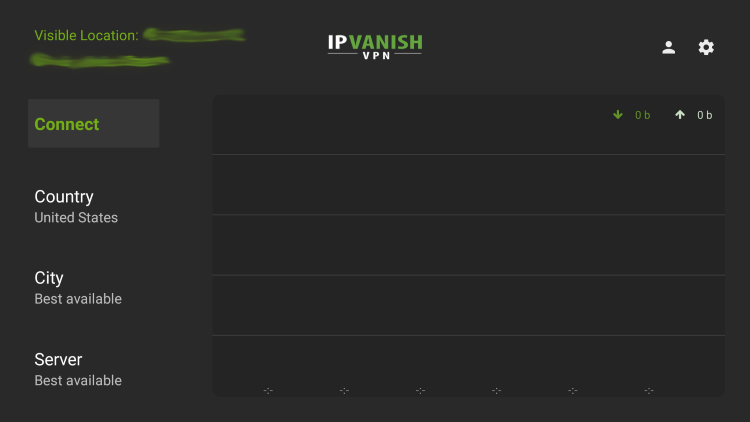 11. Click OK.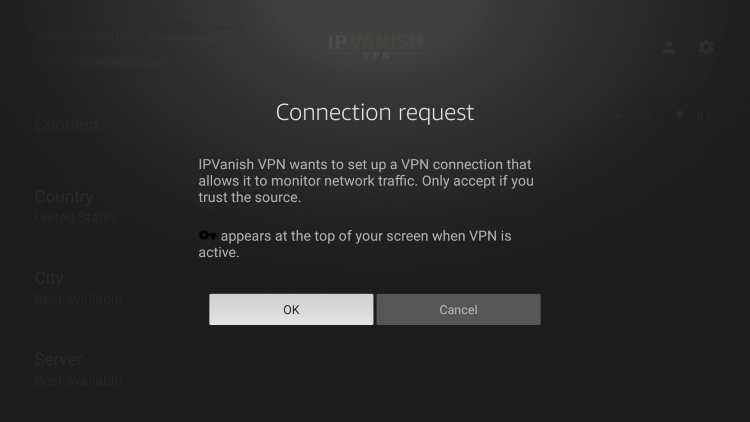 12. That's it! You have installed IPVanish VPN on your Firestick/Fire TV.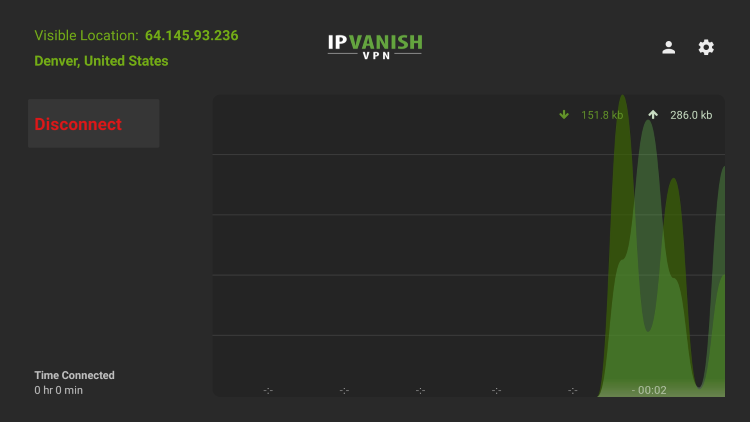 IPVanish App
IPVanish works fabulously as your VPN on Kodi for tons of devices.
We have created various tutorials for all of these devices that will show you the quickest way to install VPN on your device.
Use the provided links below to install on your preferred Kodi device:
iPhone & iPad iOS VPN Tutorial
Raspberry Pi 3 LibreELEC VPN Tutorial
Router VPN Tutorial (when you do this, all devices connected to your router will be protected)
VPN on Kodi FAQ
How do I Install VPN on Kodi Firestick?
This instructional guide will show you how to install VPN on Kodi for Firestick and Fire TV.
What is the Best VPN for Kodi?
The best VPN for Kodi is IPVanish because of its easy-to-install application on any Kodi device.
Can I Install VPN on Kodi?
While you can't actually install a VPN on Kodi, you can install a VPN application on your preferred Kodi device.
What does a VPN on Kodi do?
A VPN on Kodi will encrypt your connection to protect your privacy and data from Kodi developers.
This page includes affiliate links where TROYPOINT may receive a commission at no extra cost to you. Many times, you will receive a discount due to the special arrangements made for our visitors. I will never promote something that I personally don't use or recommend. Purchasing through my links directly supports TROYPOINT which keeps the content and tools coming. Thank you!