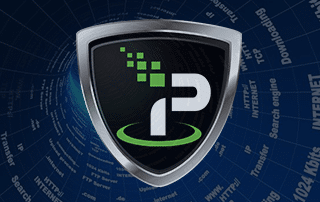 This article explains why you Can't Trust a Free VPN, and why using one can be a bad idea.
Free VPNs are a popular choice when it comes to online protection.
However, these are not safe, reliable ways to encrypt your IP address. While the price may be right, it is important to understand Free VPNs and why we can't trust them.
Many companies that provide free VPN services must generate profit from another source. This oftentimes involves selling your data to 3rd party purchasers.
We've seen several instances in the past where free VPN companies and ad blocker apps are collecting user data without notice.
These Free VPNs & Ad Blocker Apps are Collecting Your Data
Other free options limit your connection options and oftentimes require registration.
That is the case for ProtonVPN that only allows one VPN connection at a time.
WARNING!
Your online activity is actively tracked by your Internet Service Provider, app/addon devs, and government through your identifying IP address.
Stream anonymously by using IPVanish VPN.
IPVanish will encrypt your connection to the Internet and mask your IP address so you will remain 100% anonymous.
SAVE 65% FOR LIMITED TIME
IPVanish backs their service with a 30-day money back guarantee.
IPVanish allows you to use your account on unlimited Internet-connected devices
To ensure your safety online, we and many others suggest using a paid VPN service.
Many of these services provide a no-log retention platform. Therefore, your data cannot be saved for reselling.
Click Here for Exclusive IPVanish Discount
VPN Uses
There are tons of different uses for a VPN. One of the most popular is for anyone running the software Kodi to stream Movies and TV Shows.
Whether's it's Kodi Addons or Kodi Builds, using a quality VPN like IPVanish will greatly improve your Kodi streaming experience.
By using a VPN, your IP address will be encrypted, making it impossible to track on Kodi, Streaming Apps, and other Free Streaming Websites.
This is important because we don't know the developers of these 3rd party apps and add-ons. They may be tracking or storing your data and a VPN will hide this information.
Using a VPN will also allow access to restricted content which will help to Unblock YouTube and other barred websites.
This also means connecting to websites that are "geo-restricted" in other countries or regions. This is especially important for MMA and Sports fans looking to Stream UFC Online with a VPN.
Torrenting is one of the most popular uses of a VPN. With a VPN running on your torrent device, the traffic will appear to be located in another location keeping you anonymous.
If you are new to torrenting, TROYPOINT has created a popular list of the best torrent websites to help get you started:
Also if you are an avid gamer, you will want to look into a quality Gaming VPN for protecting your online identity.
Overall, there are tons of benefits to using a VPN. No matter the reason, your best bet is to use a good VPN that will ensure your privacy.
A free VPN cannot be trusted to do this, therefore purchasing an inexpensive, yet reliable VPN service is a must.
TROYPOINT recommends using IPVanish VPN due to its blazing-fast download speeds and friendly user interface.
IPVanish does not retain any logs, which means they will never store any information about your VPN session or information on how you used their service.
Free VPN Details
When using a VPN, you are trusting the provider with details about your internet usage and activity.
Even though your internet provider or WiFi host cannot view your activity, that doesn't mean the VPN service is not.
That is why it is extremely important to choose a VPN provider who will not look at or share your information with the government or ad companies.
IPVanish will not and can not view your information due to its Zero Traffic Log Policy. This means that they do not keep a file or log of anyone's internet traffic, therefore, it cannot be viewed or shared.
Another reason to be sure you have the best VPN possible is SPEED.
While all VPNs will slow your download speeds at some rate, free VPNs are sure to diminish speeds much more than paid services.
Most people use a VPN in conjunction with free or low-cost streaming apps and a free VPN won't provide fast enough download speed to view HD videos.
Many free providers, such as Proton VPN, offer different plans that include both a paid and free version.
You will see that the free option lists Speeds as low, while any paid subscription provides high user speeds.
IPVanish has some of the fastest download speeds available. Because they operate their own networks, IPVanish has no "middleman" that will diminish your download speeds.
With over 40,000 different IP addresses and over 1,000 servers in 60 different countries, there is no shortage of connections.
This means streaming in conjunction with IPVanish results in a no buffering experience.
For more information on Internet speed and how to get the most out of your VPN, I suggest viewing our guides below.
IPVanish Features
One of the best features of IPVanish is its user-friendly apps that are available for download on tons of devices.
It is compatible with popular streaming devices such as the Amazon Firestick which is the most used among "cord-cutters."
Some other devices you can install the software on include: Windows, Mac, iOS, Android, Linux, Chromebook, and even routers.
Best of all, IPVanish can be used on unlimited devices simultaneously. This means all your internet-connected devices are secured with only one VPN service.
Free VPNs, however, are usually only available on one device at a time. Meaning users cannot run their service on items such as a cell phone and streaming device simultaneously.
In addition, some of the apps that you would want to install into your Firestick, Fire TV, or Fire TV Cube are restricted by the Amazon App Store since they are unverified.
However, you can side-load without using the official app-distribution method with the help of a VPN for Firestick, Fire TV, Fire TV Cube.
IPVanish can also be installed on routers. Another way to ensure your privacy on all devices is by installing a VPN on the Router.
This means you will not have to connect each device one by one but instead have all devices on your network secured.
One of the biggest issues users experience when running a free VPN is the lack of Customer Support. IPVanish provides around-the-clock customer service for anyone with a subscription.
TROYPOINT visitors and Advisor subscribers will also enjoy accelerated customer support when reaching out for help.
Simply send an email to [email protected] with TROYPOINT in the subject line for an expedited reply.
One of the best features IPVanish provides is its compatibility. IPVanish has easy-to-use applications that can be installed on nearly any device.
This makes it simple to download and use the VPN Service no matter your platform.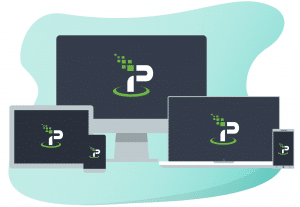 TROYPOINT has created installation guides for these and more on our VPN Setup Tutorials list. Many of these require 3 steps or less for an easy installation process.
Free VPN Conclusion
While convenient and cheap, Free VPNs are not a trustworthy source when it comes to protecting your privacy.
If you are doing any streaming or downloading, you want the best protection possible with fast download speeds.  You won't get either with a free plan.
IPVanish will provide you with the best possible VPN Service along with Customer Support, a money-back guarantee, and more.
Be sure to get your IPVanish coupon by clicking the link below and enjoy all the features of IPVanish at a discounted price.
SAVE 65% FOR LIMITED TIME

Use IPVanish on unlimited devices & when away from home.

IPVanish backs their service with a no-risk 30-day money back guarantee.

Click Here for Special VPN Discount
Learn more about IPVanish by reading our unbiased review linked below.
Free VPN Frequently Asked Questions
Should I use a Free VPN?
No TROYPOINT does not recommend using a free VPN for several reasons. This is mainly because free VPN services will sell your data to 3rd parties.
Is a Free VPN Safe?
No free VPNs are not safe to use. This is especially true when using unverified streaming apps and add-ons.
Is Using a VPN Legal?
Yes, using a VPN is legal in most countries including the US, UK, Canada, and many others.
Why Should I use a VPN?
Using a reliable VPN will hide your internet activities, protect your user data, and keep you anonymous online.
This page includes affiliate links where TROYPOINT may receive a commission at no extra cost to you. Many times, you will receive a discount due to the special arrangements made for our visitors. I will never promote something that I personally don't use or recommend. Purchasing through my links directly supports TROYPOINT which keeps the content and tools coming. Thank you!
Register as a TROYPOINT Insider and discuss this article with thousands of other cord-cutters.