The TROYPOINT Toolbox allows you to install free streaming apps and tools that you can't find in the Amazon App Store or Google Play store.
This tool offers multiple use-cases and I cover each of those in the video below so be sure to watch the entire tutorial so you don't miss any important features.
The free TROYPOINT Toolbox may also be used to install the same free apps on Android phones and tablets which I showcase in the video below.
It's important to protect yourself when using these 3rd party unverified applications and Video #2 shows how to protect yourself with Surfshark VPN.
Have fun!
Video #1 – TROYPOINT Toolbox Guide

TROYPOINT Tip: Watch entire video to learn how to use TROYPOINT Toolbox on your phone or tablet.
IMPORTANT: If you get a server error after typing in 250931 to open the TROYPOINT Toolbox, try typing in the URL instead which is troypoint.com/tb
Surfshark VPN Registration with 82% Off + 2 Free Months
Video #2 below shows how to install and configure Surfshark VPN
Install Surfshark VPN Onto Your Fire TV Stick, Fire TV, or Android TV Box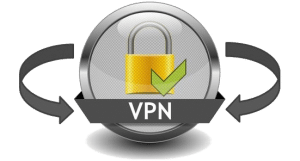 A VPN allows you to access the Internet privately and securely.
It's important to understand that most of these free applications and addons that provide free media are hosted on insecure servers.
Due to the fact that they don't appear in any reputable app store such as Amazon App Store or Google Play Store means that they haven't been vetted properly.
The most popular VPN among cord cutters is Surfshark VPN due to their blazing fast speeds, zero log policy, and working kill switch.
Zero logs means that they don't store any information about what you access through the Internet.
In technical terms, a VPN will encrypt your connection so that anything transmitted from your Firestick, Fire TV, Android Box, computer, etc. is unreadable.
Your traffic is then routed through a VPN server and your external IP address is changed so that you become 100% anonymous.
Most people don't understand that their Internet Service Provider (ISP) assigns an external IP address to their account.
You can think of an IP address as a unique phone number for your Internet connection.
All of your Internet activity ties directly back to YOU through your IP address.
Your IP address can expose your identity and location to hackers, government, watchdog groups, app/addon developers, and other 3rd parties.
Your real IP Address will be masked with a different anonymous number once you activate Surfshark VPN.
By using Surfshark, hackers, your Internet Service Provider, app/add-on developers, government, and others will no longer be able to monitor and log what you are streaming or downloading.
I would personally NEVER use one of these questionable apps or addons without the protection of Surfshark.
Public WiFi Hotspot Protection – As a bonus you can use a VPN when connecting to the Internet when away from home.
This ensures that hackers can't intercept your important information when connecting to public WiFi hot-spots.
You can use Surfshark on unlimited devices at the same time so all of your Internet-connected devices can be protected.
Surfshark provides VPN applications for all popular devices such as Fire TV Stick/Fire TV, PC, Mac, Android, iOS, Chromebook, Linux, Android TV Box, and more so you're always protected.
Video #2 – Protect Yourself with Surfshark VPN
Register for Surfshark VPN Here with 82% Discount + 2 Free Months
Surfshark VPN Screenshot Guide for Rapid App Installer
Step 1 Register for a Surfshark account by clicking the link below.
This exclusive link provides you with a hefty discount.
Register for Surfshark Account with Discount (EXPIRES SOON)
Step 2 – From the home screen hover over Find. Then scroll down and click Search.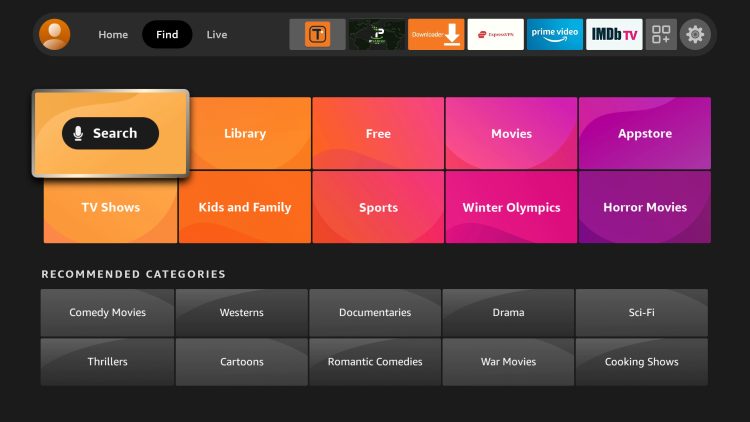 Step 3 – Type in "Surfshark" and click the first option.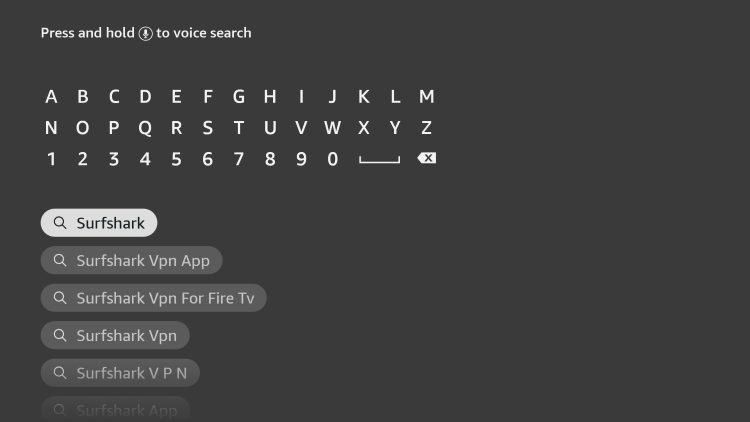 Step 4 – Click the Surfshark VPN app.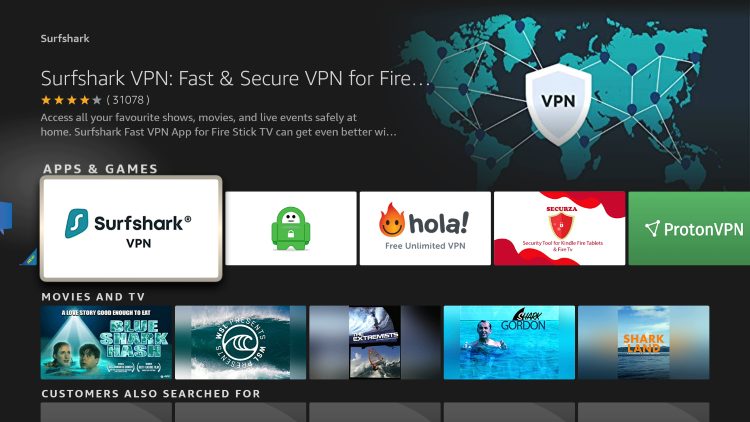 Step 5 – Click Download.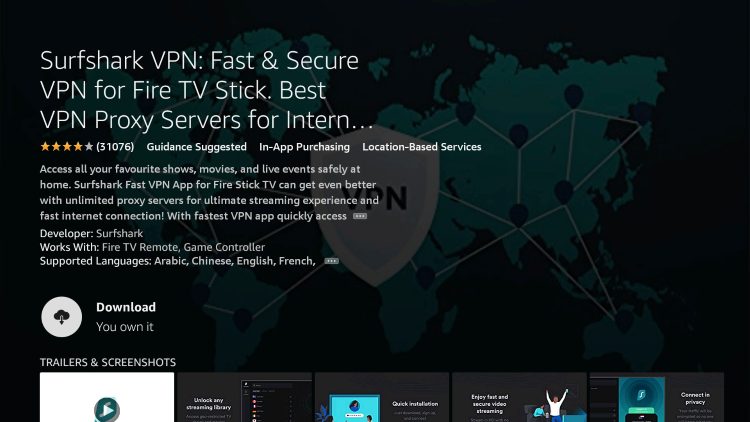 Step 6 – Once the Surfshark app installs, click Open.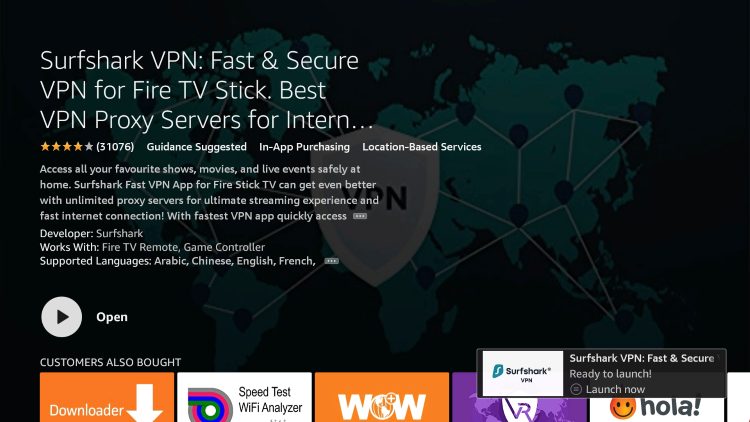 Step 7 – Wait a few seconds for the Surfshark application to launch.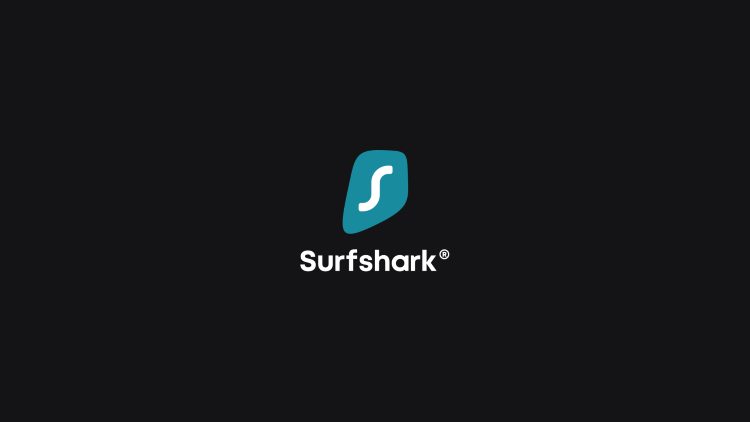 Step 8 – Click Log in.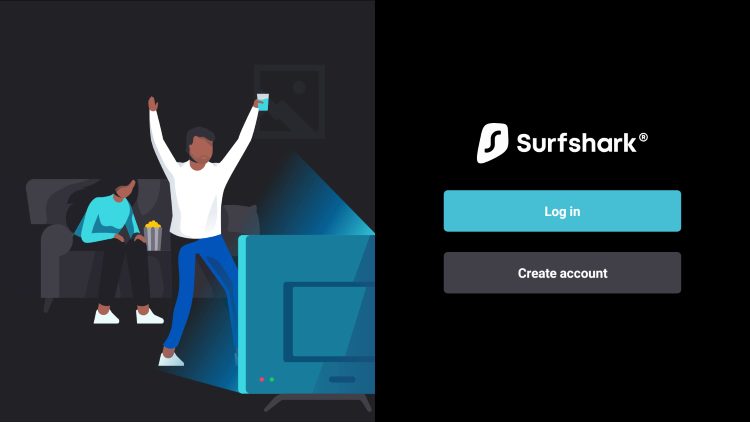 Step 9 – Log in with your device by using a code or Log in with email. We are logging in with email.
Then enter your account login credentials that Surfshark will email you after registering.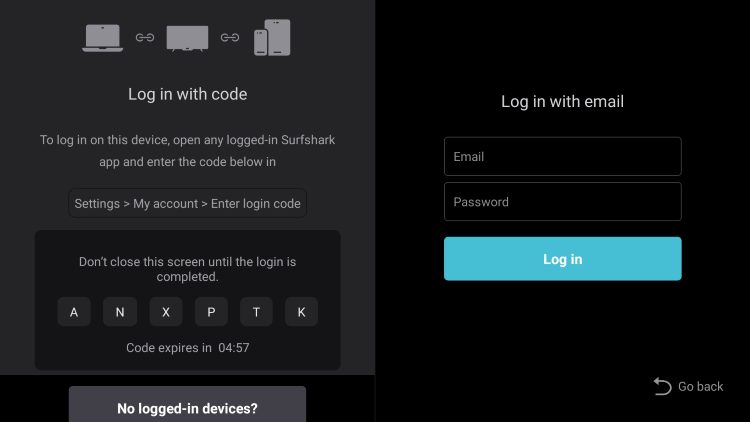 Step 10 – Click Fastest location to quickly connect your VPN.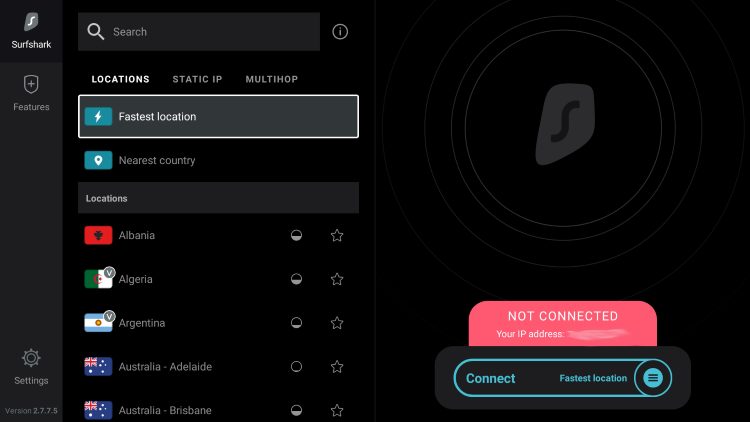 Step 11 – Click OK when you receive this Connection request message.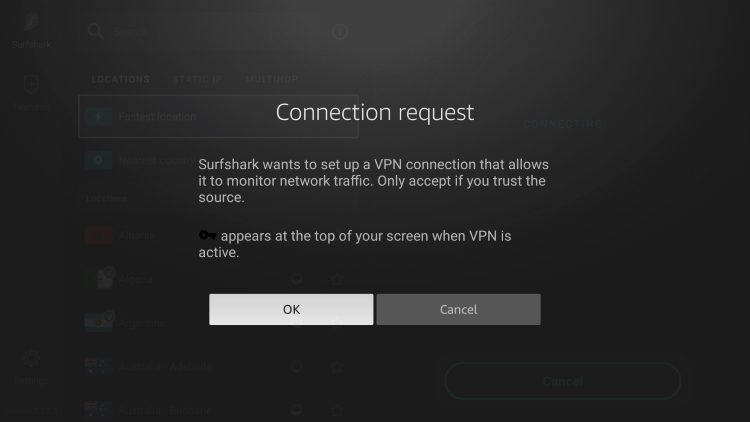 Step 12 – That's it! You have installed Surfshark on your Firestick/Fire TV.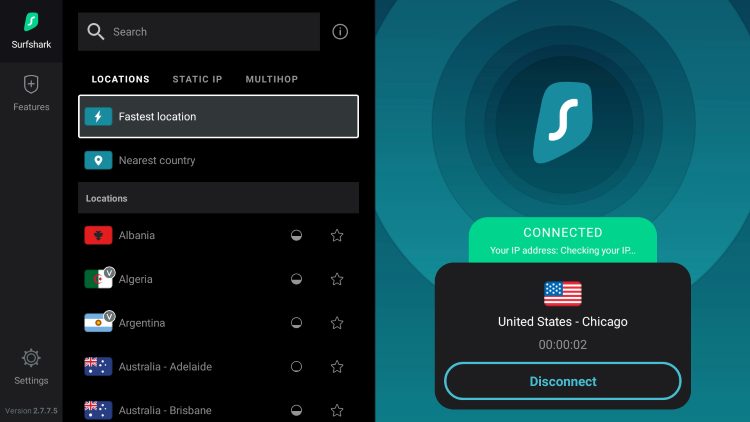 For those of you  using an Android TV Box, the instructions are the same as above but you will be installing through Google Play Store instead of Amazon App Store.
I hope you have enjoyed this guide.
Please tell your friends and family about TROYPOINT so they can cut the cord and save money as well.
Troy
TROYPOINT