The article below will show you the Best VPN for Torrenting and how to install it on any device.
The Best VPN for Torrenting is an easy choice when comparing your options. While there are plenty of services that support torrents, not all of them are suitable.
Whether you are new to torrenting or have been doing it for years, the importance of a VPN is undeniable.
By installing and using a VPN, your IP address is altered or changed which hides your identity from any potential hackers.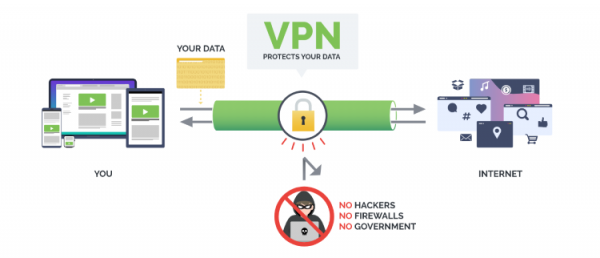 Having an anonymous connection to the Internet is becoming more important than ever in this increasingly digital world.
When downloading torrents, your IP address is broadcasted to the public which is extremely risky and unsafe.
A recent example of this involved the YTS Torrent Site Handing Over User Data to Authorities.
As mentioned in our TROYPOINT VPN Guide, not using a VPN can lead to threatening notices like this if you accidentally access copyrighted works through the Internet.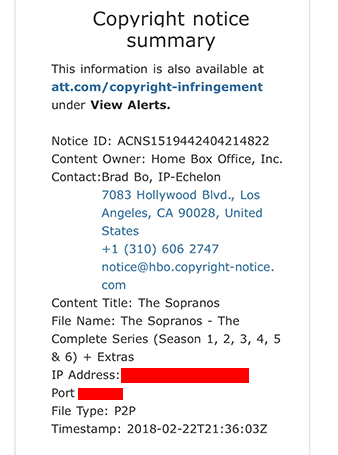 This and more are described in detail in the video below. I suggest watching this to help you determine the benefits of using a VPN when torrenting or using any applications that will broadcast your IP address.
TROYPOINT has tested and analyzed numerous VPN services and found that one is clearly superior to others.
IPVanish has been chosen as the Best VPN for Torrenting for many reasons which are described in detail below.
Best VPN for Torrenting
Not all VPN's have the ability to support torrents but IPVanish does. For this reason and many more, it is the chosen option for torrenting.
When trying to find the most suitable torrent VPN, there a few requirements needed. They are as follows:
Fast download speeds
Kill Switch feature
Zero retention traffic logs
SOCKS5 Proxy Server
Customer Support
Great pricing
Unlimited connections at once
Support for multiple VPN protocols
Easy to use Interface
IPVanish offers all of these and more which is why it is popular among torrent users and cord-cutters across the world.
 TROYPOINT TIP: Troy from TROYPOINT has created a Free Supercharge Torrent Guide for those new to this popular technology.
This free beginner's guide shows how to download torrents plus tips and tricks to get the most out of torrent clients.
IPVanish Download Speeds
Download speeds are one of the most important factors when choosing the Best VPN for Torrenting.
Download speed typically decreases on any device when connected to a VPN. However, some of them will slow your speed down more than others.
Many VPN providers lease their servers from 3rd party providers. This is not the case with IPVanish meaning there is no "middleman" to diminish your download speeds.
This means IPVanish provides blazing-fast download speeds on any device you choose to torrent from.
IPVanish operates its own network that offers over 40,000 IP addresses including over 1,000 servers in 60 different countries.
In addition, some of the apps that you would want to install into your Firestick, Fire TV or Fire TV Cube are restricted by the Amazon App Store since they are unverified.
However, you can side-load without using the official app-distribution method with the help of a VPN for Firestick, Fire TV, Fire TV Cube.
Customer Support and Money Back Guarantee
IPVanish provides customers with a free 30-day money-back guarantee for anyone who would like to try their service.
Customer support is also provided around the clock for anyone using the service.
SAVE UP TO 74% WITH THIS TIME-SENSITIVE DEAL

Use IPVanish on unlimited devices & when away from home.

IPVanish backs their service with a 30-day money back guarantee.

Click Here To Get Your IPVanish Discount
TROYPOINT visitors and Advisor subscribers will enjoy accelerated customer support when reaching out for help.
Simply send an email to [email protected] with TROYPOINT in the subject line for an expedited reply.
IPVanish No Traffic Log Policy
Unlike other top-rated VPN providers, IPVanish has a strict zero traffic log retention policy.
This means they will never store any of your traffic information or your connection information for any reason.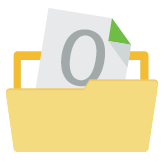 While there are plenty of free VPN options available, this is where IPVanish stands high above these services.
Often times, free VPN provides sell users' traffic logs and download history to 3rd parties to make money. If you use one of these services, your privacy is at risk!
Multiple Platform Availability – Unlimited Devices at Once!
One of the best features of IPVanish VPN is its user-friendly apps that are available for download on most devices.
It is compatible with popular streaming devices such as the Amazon Firestick which many find useful when installing 3rd party Streaming Apps.
Some other devices you can install the software on include: Windows, Mac, iOS, Android, Linux, Chromebook, and even routers.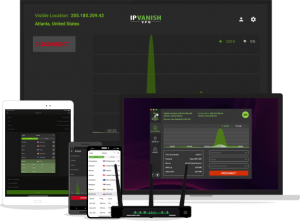 With its versatility comes even more security as IPVanish supports unlimited devices simultaneously. This means all your internet-connected devices are secured with only one VPN service.
SOCKS5 Proxy Server
Using a SOCKS5 Proxy Server is HUGE when it comes to choosing a VPN for torrenting.
This is an Internet protocol that uses a proxy server to exchange network packets between a client and a server. In simpler terms, another layer of protection is added to your VPN traffic.
The IPVanish SOCKS5 Proxy Server is compatible with several types of internet traffic including general web traffic (HTTP) and BitTorrent traffic (BT).
It's important to note that many VPN providers will not offer this advanced feature, and that's why IPVanish is a great VPN for torrenting.
Ultimately, using the SOCKS5 Proxy will maximize your download speeds, while also providing an extra layer of security.
IPVanish VPN Kill Switch
One of the most important features IPVanish provides when it comes to torrenting is its popular Kill Switch option.
The "Kill Switch" within IPVanish will turn off all internet activity if your VPN is disabled for any reason.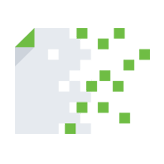 This means that if you lose a connection and your VPN stops working, your internet entirely will also not function.
The reason for the "kill switch" within IPVanish is to ensure your complete and total anonymity. With the kill switch enabled, you can be sure that your online activity is completely safe and anonymous.
Right now, this feature is only available on Windows and Mac OS X devices.
How to Setup VPN Kill Switch
Use the following step-by-step guide to setup IPVanish Kill Switch using a Windows PC.
1. Install the IPVanish App on your Windows PC if you haven't already
How to Install IPVanish VPN on Windows PC
2. From the main menu of IPVanish VPN click Settings
3. Select Connection 
4. Click the box for Kill Switch to turn on
5. You will then see "Yes" next to Kill Switch Enabled in the upper right-hand corner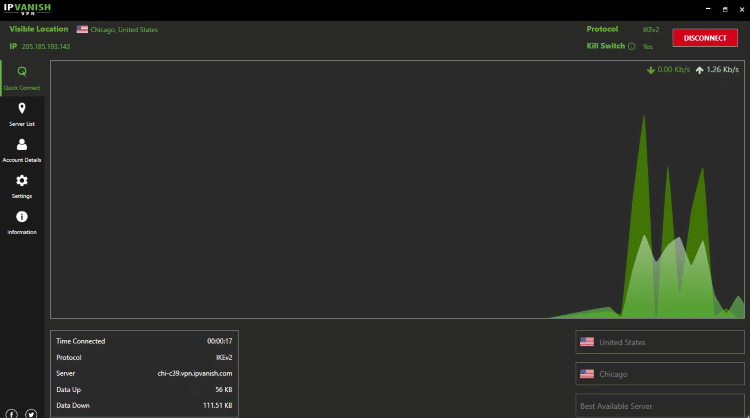 That's it! The IPVanish VPN Kill Switch Setup is complete.
Common Questions about IPVanish VPN for Torrenting
Why should I choose IPVanish VPN for torrenting over other VPN services?
By using IPVanish, you are guaranteed that your VPN service provider will not keep any logs of your activity, provide excellent customer support, protect your identity through a reliable kill switch feature, have fast download speeds, and much more.
Can I use a free VPN for torrenting?
Yes, technically you can use a free VPN for torrenting but we NEVER recommend using free VPNs.
You can find more information on free VPNs, and why we don't recommend using them in our article below.
Why You Can't Trust a Free VPN
What operating system (OS) does IPVanish support for torrenting?
It supports torrenting for both Windows and Mac OS X devices.
How many servers are available on IPVanish?
As of this writing, there are more than 1,300 servers across 75 locations to choose from.
That means you can connect to a server in Australia, the United States, or even the United Kingdom and gain access to more than 40,000 shared IP addresses.
Should I purchase separate IPVanish plans if I have multiple devices connected to the Internet?
IPVanish now supports unlimited connections on multiple devices so you don't have to spend on additional plans.
For VPN installation instructions on other popular devices, refer to our guides below.
If you want to ensure online anonymity throughout your home network, you are also able to set up IPVanish through your router.
SAVE UP TO 74% WITH THIS TIME-SENSITIVE DEAL

Use IPVanish on unlimited devices & when away from home.

IPVanish backs their service with a 30-day money back guarantee.

Click Here To Get Your IPVanish Discount
VPN for Torrenting Conclusion
With a VPN installed on your device, you can now torrent freely without worrying about anyone tracking or seeing your activity.
If you are new to torrent technology, I suggest viewing our list of Best Torrent Sites to help you get started.
These other guides below will also provide you with more information on torrents.
Using torrents will provide you with options to download Movies and TV Shows to help eliminate buffering and annoying ads.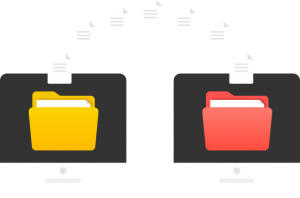 REMINDER: For a complete step-by-step torrenting walkthrough I highly recommend getting our Free Torrents Supercharge Guide!
Learn more about IPVanish by reading our unbiased review linked below.
Best VPN for Torrenting FAQ
What is a VPN and why do I need it?
A virtual private network (VPN) is a service that allows you to privately and securely browse the internet. Yes to remain anonymous online you need a VPN on all your devices that access the internet.
Is a VPN legal?
Yes. A VPN is 100% legal to install and use in most countries including the U.S. However, in some countries VPNs are not legal to use.
How does a VPN work?
A VPN works by routing your device's internet connection through a private server instead of your internet service provider (ISP). This will mask your IP Address to any websites you visit.
What devices can a VPN be installed on?
a VPN is available for installation on almost every electronic device you can think of. This includes PCs, Iphones, Android phones, Amazon Fire TV devices, and many other popular electronic devices.
How much does a VPN cost?
While some VPN services are free, most quality VPN services charge less than $5 per month.
Can you be tracked if you use a VPN?
A VPN encrypts your IP Address from your Internet Service Provider (ISP) making your online activity anonymous.
Should I use a VPN at home?
Yes. If you are accessing the internet at your home we recommend using a VPN for your online privacy.
Should I use a VPN on my phone?
Using a VPN on your phone is not necessary, but recommend if you want to hide your internet activity.