Best Gaming VPN for PC, Xbox, Playstation and More (2022)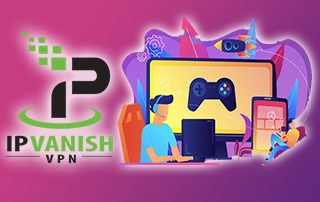 This tutorial will explain the Best Gaming VPN and how to install it on a PC or other gaming device.
Online gaming is constantly gaining popularity as the technology for this hobby continues to improve.
With numerous platforms and devices to choose from, gaming options are endless.
This also opens the door for hackers and developers to access your data.
The best way to ensure your privacy when gaming while protecting your content is by using a VPN.
Not only will a VPN encrypt your information but it may actually improve your connection as well.
If your ISP is throttling speeds at various times and locations, a VPN will ensure a constant connection while gaming.
IPVanish is TROYPOINT's trusted VPN service and has been for years.
There are tons of reasons why IPVanish is the Best Gaming VPN and this article will explain them.
To learn more about VPN's and their importance, check out our complete VPN Resource Guide Below:
What is a VPN? Everything You Need to Know
Best Gaming VPN
When it comes to finding the best Gaming VPN there are many key features consider.
Listed below are a few of the most important:
Easy to Use App
Blazing Fast Download Speeds
Compatible with all Gaming Platforms and Devices
No log retention policy
Secure VPN Protocols
Hundreds of server locations worldwide
24/7 customer support
30-day money-back guarantee
Unlimited connection capabilities
IPVanish has all features listed above and more which makes it the Best Gaming VPN available.
CLICK HERE for Best IPVanish Discount
IPVanish App
YOU'RE BEING TRACKED...
Your online activity is tracked by your government, Internet Service Provider, app/addon/IPTV devs and all websites through your identifying IP address
Stream anonymously by using Surfshark VPN
Your Current Identifying IP Address (digital fingerprint):
SAVE 82% ON SURFSHARK VPN + 4 FREE MONTHS
Surfshark backs their service with a 30-day money back guarantee
Use your account on unlimited devices & share with family members
HURRY! SALE ENDS SOON
Claim Surfshark VPN Discount
In addition to gaming, IPVanish is also touted as the Best VPN for Streaming.
One of the main reasons we recommend IPVanish is because it is compatible with nearly any device imaginable including all Streaming Devices.
Users can install the IPVanish app with just a few clicks from nearly any App Store including Amazon, Google Play, Apple, and more.
Or, we can install directly from the IPVanish website:
For gamers, we can install directly to our PC to protect all online activity including our gaming connection.
Installing a VPN on our PC is also important if using Android apps on a PC through an emulator like BlueStacks.
How to Install Android Apps on Windows PC
You can also install IPVanish directly to your router and protect all your network-connected devices at once.
This works perfectly for gaming consoles such as Xbox, Playstation, and more.
Install IPVanish on PC
If you are a hardcore gamer, you know that a gaming PC is a must-have for the best gaming experience.
With IPVanish, we can install the app directly to our PC and connect to a VPN Server for an encrypted gaming connection.
This same process below can also be found within our VPN on Windows guide.
Step 1 – Register for an account at IPVanish VPN with a discount by clicking HERE.
Step 2 – Visit the IPVanish website and click Apps in the main menu.
Step 3 – Click Download Now.
Step 4 – Since we are using a Windows PC that option shows up by default. Click Download Windows App.
Step 5 – Select where you want to save the installation file. Then click Install.
Step 6 – Click Run.
Step 7 – Enter your account credentials in the fields provided. Then click Sign In.
Step 8 – Click Connect.
Step 9 – You have successfully installed IPVanish VPN on a Windows PC.
You can verify your new IP address and server location by going to dnsleaktest.com where your new details will be displayed.
That's it! You can now enjoy gaming on a PC with peace of mind.
Install VPN on XBOX One/Playstation
If you prefer to use a VPN on a gaming console such as Xbox One, we have you covered.
While there is no IPVanish App for Xbox, we can still install VPN on our router for an encrypted connection.
Doing so will also protect all devices connected to your network for complete security.
Use the video below to learn how to set up a VPN on a Router for Xbox or Playstation.
Or, read the complete guide below with screenshot instructions and more:
You can also install IPVanish on tons of various other devices.
Use our resource guides below to install IPVanish on your preferred device:
Blazing Fast Download Speeds for Gaming
IPVanish provides the fastest VPN speeds for gaming available.
This is because IPVanish operates over 40,000 IPs and over 1,300 VPN servers in over 75+ locations.
Having thousands of servers is also huge when it comes to geo-restrictions and Unblocking Websites.
If you are a sports or MMA fan, I suggest viewing our guides below on how to bypass restrictions and blackouts that are becoming more common.
While most VPN Companies tend to rent or lease these servers, while IPVanish operates their own giving them the fastest speeds available.
Download Speeds are vital when gaming and using IPVanish alongside has the fastest speeds with a completely secure connection.
Note: IPVanish recently announced a network upgrade that will improve their VPN speed by 2.5 times. Click the link below for more information.
IPVanish Boasts Major VPN Speed Improvement
Connecting to a VPN will always decrease your internet speed, however, with IPVanish you will notice less of a decrease.
The guide below will present you with some helpful tips and tricks to get the fastest VPN speed possible:
Zero Log Retention Policy
IPVanish has a strict policy against collecting and storing user's traffic logs.
Unlike other services, they will never keep any information about their customers' data history.
A recent example of this involved the YTS Torrent Site Handing Over User Data to Authorities.
This further highlights the importance of using a VPN with torrent sites, streaming websites, 3rd party apps, and more.
Users can rest assured that logs, browsing history, download information are nowhere to be found when connected to IPVanish VPN.
While there are plenty of Free VPN Services, many of them sell traffic logs to third parties, which is how they make money.
Plus, the free services don't provide the fast download speeds required for gaming and will usually cause lag or buffering.
Use VPN On Unlimited Devices Simultaneously
While IPVanish is the Best Gaming VPN, it has tons of other uses as well.
With easy to install applications for Windows, Mac, iOS, Android, and more, all your devices are covered.
And best of all, you can use one account on Unlimited Devices at the same time!  This will allow you to protect all of your Internet-connected devices with one VPN service.
Internet users should always be connected to a VPN when connecting to any public WiFi network.
This can be accomplished by using the additional applications that IPVanish provides.
Support & Money-Back Guarantee
IPVanish provides 24/7 support for all of its customers. This includes online chat, e-mail, and more.
Also, you may request a full refund within seven days of purchase if you are unhappy for any reason.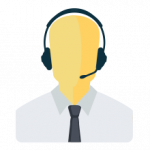 TROYPOINT visitors and Advisor subscribers will enjoy accelerated customer support when reaching out for help.
Simply send an email to support@ipvanish.com with TROYPOINT in the subject line for an expedited reply.
For more gaming tutorials on the TROYPOINT site, view the links below.
Overall, if you are an avid gamer especially on the PC, then using a VPN is a must for your online protection!
Read about IPVanish VPN features, pricing, and more on our review page at the following link.
Best Gaming VPN FAQ
Which VPN is best for Gaming?
IPVanish is the best VPN for Gaming and we explain why in this detailed article along with a fabulous discount.
Is VPN good for gaming?
A VPN will protect your content and data when gaming and may even improve your connection.
Should I use a Free VPN for Gaming?
Free VPN's are never recommended as they oftentimes sell your data to 3rd parties for a profit.
Can I install VPN on Xbox?
While you can't install VPN on Xbox, you can install VPN on your router to protect all connected devices.
This page includes affiliate links where TROYPOINT may receive a commission at no extra cost to you. Many times, visitors will receive a discount due to the special arrangements made for our fans. I will never promote something that I personally don't use or recommend. Purchasing through my links directly supports TROYPOINT which keeps the content and tools coming. Thank you! Learn more on my Affiliate Disclaimer page.