This page includes affiliate links where TROYPOINT may receive a commission at no extra cost to you. Many times, you will receive a discount due to the special arrangements made for our visitors. I will never promote something that I personally don't use or recommend. Purchasing through my links directly supports TROYPOINT which keeps the content and tools coming. Thank you!
This instructional guide will show you How to Watch NFL Playoffs Online from anywhere with a VPN.
You can also find the complete 2021 NFL Playoff Schedule below.
The 2020/21 NFL football season has been different from any other with the ongoing Coronavirus pandemic still at the forefront.
With many teams electing to forbid fans from watching the games in person, many are looking for ways to stream them online.
There are numerous options when it comes to watching NFL online and nearly all work perfectly in conjunction with a VPN.
This guide will show you how to watch NFL Playoffs Online in an affordable way by using an inexpensive streaming device, reliable Live TV service, and a VPN to eliminate blackouts, geo-restrictions, and more.
How to Watch NFL Playoffs Online
1. Use a Streaming Device
In order to stream NFL Playoffs online without cable, you must first purchase a streaming device.
Doing so will also give you access to tons of free Movies, TV Shows, Live TV, and more.
The most popular and recommended streaming device on the market is the Amazon Firestick due to its price point, ease of use, and Jailbreaking ability.
However, the Fire TV, Fire TV Cube, NVIDIA Shield, or any Android TV box also works great!
If you don't already have a streaming device, view our Best Streaming Device Guide to help you choose one that will suit your needs.
NOTE: If you do not have a streaming device and wish to use a PC or other device, most services below provide mobile apps and also work on any browser.
2. Subscribe to a Live TV Service
In addition to a streaming device, you will also need to subscribe to a Live TV Streaming Service that carries the necessary channels.
Viewers can access a large portion of NFL games on commercial broadcast stations such as FOX, NBC, and CBS.
If you do not have cable, the best way to get these channels is via OTA Antenna for live streaming.
However, not all games are available on these local networks. If you are looking for the full slate of NFL games, you may want to consider a live streaming service.
Although there are several to choose from, we have listed below the most popular services among NFL fans that carry the channels you need so you won't miss a game!
fuboTV is a favorite among cord-cutters and sports fans. They brand themselves as the "perfect mix of sports and entertainment."
This Live TV service carries over 100 channels in HD quality including ABC, ESPN, ESPN2, Fox Sports, and more.
fubo also includes the NFL Network and NFL RedZone that will play tons of games throughout the season.
fuboTV's standard plan costs $59.99/month but they offer a Free Trial for new users.
For more information on fuboTV, subscription plans, channels, and more be sure to check out our review below.
If you are looking for the most sports options available, YouTube TV is likely your best bet.
New for 2020, YouTube TV reached a deal with the NFL to include both the NFL Network and NFL RedZone.
The NFL Network is available in YouTube's basic package that costs $64.99/month.
To stream NFL RedZone, users must purchase the Sports Plus addon that also includes Fox College Sports, Fox Soccer Plus, and more.
While pricier than other streaming options, if you are a sports fan looking for quality live sporting streams, YouTube TV is a fabulous choice.
How To Install YouTube TV on Firestick/Fire TV
Check out our review below for more information on YouTube TV.
Sling TV is one of the first live streaming services and still one of the most popular.
This Live TV service carries over 30 channels in HD quality including TNT, ESPN, ESPN2, and more.
While NFL options are slimmer with Sling, users can still access ESPN and NBC for some broadcasts.
For more information on Sling, subscription options, channels, and more be sure to view the link below.
IPTV
For a cheaper alternative, you may want to consider an IPTV Service.
Many IPTV Providers stream tons of NFL games and have easy to install apps for your favorite streaming device.
TROYPOINT does not own or operate any IPTV service. TROYPOINT does not receive any revenue or affiliate commissions from any service. We don't know if a service holds the proper licensing for the channels that they deliver. Always use a VPN with unverified IPTV services as their servers may be insecure.
3. Use a Quality VPN
Using a quality VPN while you watch NFL Online is the best way to give yourself complete anonymity.
This makes it impossible for your Internet service provider (ISP), hackers, app developers, and Live TV service operators from logging what you are watching.
Some Internet Service Providers will purposely throttle the download speeds for NFL streams like this and a quality VPN will alleviate this problem.
One of the most important factors when choosing a VPN is speed.
Since we are streaming these NFL games via the internet, a large amount of bandwidth is required.
Luckily, we have created a tutorial to help users increase VPN speed for a buffer-free experience.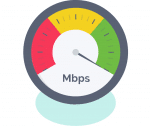 Not only will a VPN eliminate blackout restrictions, but it will also alter your devices' "geo-location".
The reason this is important when watching NFL Games online is that oftentimes these are oftentimes broadcast regionally.
For instance, if you live in Minneapolis and are stuck watching the Vikings but want to play the Saints game, a VPN will help.
You can easily change your VPN server location to New Orleans and watch the Saints instead.
This will also eliminate any blackout or geo-location restrictions imposed on NFL games. This same issue is also huge for those Streaming UFC or watching NBA online.
Sometimes those who watch NFL Playoffs online will use free VPNs when viewing games.
Unfortunately, free VPNs do not work that well due to their limited servers and slower speeds. And oftentimes, these free VPN Companies will store and sell your data.
IPVanish features over 800 servers across America in cities such as Chicago, Dallas, Boston, New York, and many more.
And because IPVanish owns its servers instead of leasing them, they can provide the fastest speeds among VPN Providers.
IPVanish is the VPN application I have been using to watch NFL Online for years and it has never let me down.
SAVE UP TO 74% WITH THIS TIME-SENSITIVE DEAL

Use IPVanish on unlimited devices & when away from home.

IPVanish backs their service with a 30-day money back guarantee.

Click Here To Get Your IPVanish Discount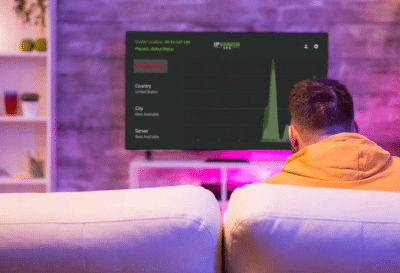 Most NFL fans will be watching the games with a streaming device such as the Amazon Firestick/Fire TV, NVIDIA SHIELD, Android TV Box, or other.
IPVanish VPN has you covered because they provide easy to install apps for tons of devices including Windows PC, Firestick
You can use one IPVanish account on an unlimited number of devices at the same time!
Or, you can setup IPVanish VPN on Router and cover all internet-connected devices at once.
Free TROYPOINT Rapid App Installer
Install the Best Streaming Apps in Minutes
The free TROYOINT app includes over 50 of the best streaming apps including the one you're about to install on this page.
GET FREE APP
You won't need the following tutorial or any others for that matter after installing the TROYPOINT App with Rapid App Installer.
2020/2021 NFL Playoff Schedule
Saturday, January 9
Indianapolis Colts vs. Buffalo Bills – 1.05 p.m. ET
TV: CBS
Los Angeles Rams vs. Seattle seahawks – 4:40 p.m. ET
TV: FOX
Tampa Bay Buccaneers vs. Washington Football Team – 8:15 p.m. ET
TV: NBC
Sunday, January 10
Baltimore Ravens vs. Tennesee Titans – 1.05 p.m. ET
TV: ESPN
Chicago Bears vs. New Orleans Saints – 4:40 p.m. ET
TV: CBS, Nickelodeon, Amazon Prime
Cleveland Browns vs. Pittsburgh Steelers – 8:15 p.m. ET
TV: NBC
Saturday, January 16
AFC Divisional Round Game – TBD
NFC Divisional Round Game – TBD
Sunday, January 17
AFC Divisional Round Game – TBD
NFC Divisional Round Game – TBD
Sunday, January 24
NFC Championship – 3:05 p.m. ET
TV: FOX
AFC Championship – 6:40 p.m. ET
TV: CBS
Super Bowl Sunday, February 7
Super Bowl LV – 6:30 p.m. ET
TV: CBS
Read more about IPVanish VPN through our in-depth review which you will find below.
How to Watch NFL Playoffs Online FAQ
How do I watch NFL Playoffs online from anywhere?
To watch the NFL Playoffs online you will need a streaming device, Live TV service, and a VPN to remove geo-restrictions.
Is using a VPN to watch the NFL online legal?
Yes. A VPN is 100% legal to install and use for watching the NFL Playoffs online in most countries including the U.S. However, in some countries VPNs are not legal to use.
What channels are NFL games on?
The channels that are air NFL games include ESPN, CBS, FOX, NBC, NFL Network, and more.
What devices can a VPN be installed on?
a VPN is available for installation on almost every electronic device you can think of. This includes PCs, iPhones, Android phones, Amazon Firestick, and many other popular more.
How does a VPN work?
A VPN works by routing your device's internet connection through a private server instead of your internet service provider (ISP). This will mask your IP Address to any websites you visit.