IPTV stands for Internet Protocol Television.  This new inexpensive technology is replacing the traditional cable and satellite services for many families around the world.
You can think of IPTV as cable television on steroids, through the Internet, but for a fraction of the price.
Most IPTV services provide hundreds to thousands of channels in addition to the professional sports season passes for football, baseball, basketball, hockey, and more.  Most also provide full access to Pay-Per-View sporting events.
IPTV applications are usually available as stand-alone applications (Streaming Apps) or through the popular media center app called Kodi.
There are some free IPTV services but the quality is usually lousy and you can't depend on them.
You will see below that we feature both free and premium services.  If you want a quality service, don't bother with the free options.
Before we get started: TROYPOINT does not own or operate any IPTV service. TROYPOINT does not receive any revenue or affiliate commissions from any service. All support requests must go directly through your chosen IPTV provider. Support questions will not be answered in the comments section for any IPTV service. Thank you.
What is the Best Device for IPTV?
Currently, the most popular way to watch IPTV is through a media streaming device such as the Amazon Firestick.
This device's popularity stems from the ability to install 3rd party apps such as IPTV APK's. This is often referred to as "jailbreaking".
With a jailbroken Firestick, users can install an IPTV application for live streaming, as well as other apps for viewing Movies, TV Shows, Music, and more, ALL FOR FREE.
TROYPOINT has created a detailed guide that will show you the best way to Jailbreak your firestick for the ultimate streaming experience:
What to Look for When Shopping for IPTV
When it comes to selecting an IPTV Service, a little bit of research may be required. Here are the things to look for before purchasing an IPTV Provider:
Payment Options
Number of Connections
Provided Channels
EPG Availability
Price
VPN Compatibility
Customer Support
Premium Sports Options
There are literally thousands of options for IPTV streaming. Many of these provide similar structure and content, but not all services are the same.
One thing to look for when searching for a provider is payment options.
Because of the uncertainty of these apps, TROYPOINT always suggests paying for IPTV services on a month-to-month basis. That way, if your provider goes offline or you find a better one, you are not tied down.
Another thing to consider when choosing a service is the number of connections it offers. Sometimes, users can view IPTV on up to five devices simultaneously, while others allow only one. (Oftentimes, different packages are provided with connection and price options)
IPTV Services come in all shapes and sizes and prices will vary. However, these usually range somewhere between $5-$20 per month, saving users hundreds of dollars a year.
Some of the higher priced options may provide added benefits such as VOD (Video-On-Demand), 24/7 Customer Support, and more.
One of the more popular benefits of a higher priced IPTV Service is a working EPG. An EPG or Electronic Program Guide, allows users to lookup programs in advance and search for viewing content.
This is a similar guide to those available with a cable box or DISH/Direct TV installment, but for a fraction of the cost!
Many companies offer users the chance to test their product out with a free-trial. I always suggest testing any IPTV Service prior to purchasing to make sure it suits your needs.
Is IPTV Illegal?
Some IPTV services are illegal and some are legal.
Its very difficult for us (TROYPOINT personnel) to determine whether an IPTV service holds the proper licensing to broadcast their channels.
We have reached out to providers in the past and asked this question and they reply with, "Yes, we have the proper licensing."  They have then been shut down due to copyright infringement.
Due to the difficulty in determining whether an IPTV service is legal or not, we take the following stance.
"TROYPOINT does not verify whether or not IPTV services carry the proper licensing for the content that they broadcast.  The end-user shall be solely liable for any application or service used on their streaming devices."
If a reputable distributor such as Amazon includes an IPTV application/service in their app store, you can be certain that it is legal.  Same is true for NVIDIA SHIELD through Google Play Store.
Due to the resources available to these large companies, they can easily determine whether a service carries the proper licensing or not.
U.S. lawmakers are in the process of introducing a bill that will criminalize illegal streaming and you can read more about that via link below.
United States Lawmakers Push to Criminalize Streaming
Protect Yourself with a VPN
You can usually protect yourself with a VPN when using an IPTV service.
Running a VPN will make it impossible for your Internet Service Provider (ISP), government, app developers, and hackers for logging what you are accessing while online.
A VPN will make you anonymous while using the Internet.
One thing to note when testing different providers is whether or not their service works with a VPN.  If the IPTV Service is not "location locked", a VPN should work fine with the service.
Its important to know that some ISPs block illegal IPTV services and the only way to access them is by using a VPN.
A VPN encrypts your connection to the Internet so it is impossible for your ISP to censor what you want to access online.
Some ISP's even throttle download speeds for anyone using 3rd party apps to stream live television. For example, I have found that Area 51 IPTV will not work for me unless I'm connected to my IPVanish VPN.

 CAUTION - YOUR STREAMING ACTIVITY IS BEING LOGGED
TROYPOINT does not verify the legality or security of any applications or services covered on this Website.
Your Internet Service provider, government, app developers, and hackers can log your online activity through your visible IP Address.
The good news is that a quality VPN will prevent this from happening.
A VPN will encrypt your connection to the Internet and mask your IP address so you will remain 100% anonymous while online.
Troy recommends and uses IPVanish VPN due to their blazing fast speeds and zero-log policy.
Get IPVanish VPN @ 60% Off

This discount expires soon.

Click Here for IPVanish VPN @ 60% Off
How To Install IPTV
As stated above, IPTV Services are available for installation on just about any device you prefer. Usually, you can install these apps as a standalone APK or within a media center such as Kodi.
I always prefer the standalone APK's but this is solely based on personal preference. Many prefer adding them to Kodi to keep all their cord-cutting apps in one location!
The guides below will show you how to side-load an IPTV Service onto a streaming device such as the Firestick.
The application used to install the IPTV Services below is called Downloader.
If you are using an Android TV Box, NVIDIA SHIELD, Mi Box, etc. you can follow along with these guides by installing Downloader on your device.  Use the link below for that tutorial.
How To Install Downloader App On Android Box
IPTV Glossary
Connection:  The number of devices that you can use simultaneously on an IPTV service.  Example: If your chosen package comes with three connections, you can use their service on up to 3 devices at the same time.  Some IPTV providers offer multi-screen and each active screen counts as one connection.  Additional connections can usually be purchased at time of purchase through most services.
IP Location Locked: Whether or not the service may be used in different locations than where it was first registered from.  If the service is IP Location Locked, you may only use the service on the IP address that was used to register for the service with.
ISP: Internet Service Provider.
M3U URL: A URL provided by an IPTV service that allows you to use 3rd party players such as TiviMate, Perfect Player, and IPTV Smarters.
PPV:  Pay Per View sporting events.
VOD: Video on demand.  A video on demand section allows you to play movies and/or TV shows through the service.  This is usually a limited number and includes most recently created works.
VPN: Virtual Private Network.  Allows you to connect to the Internet anonymously by encrypting your connection.  A VPN will mask your IP address and prevent your ISP, government, hackers, and app developers from logging what you are doing online.
Best IPTV Services
Note: We have featured some services on this page that have become so popular that they are no longer taking new customers.  If that is the case, the service will no longer be listed under "Best IPTV Services" since they are no longer available.
Sportz TV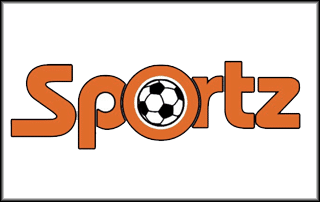 Price: Starting at $14.95 per month
Number of Channels: Over 6,000
Connections: 3 but can add extras at time of registration.
IP Location Locked: No.
VPN Friendly: Yes.  Tested with IPVanish VPN and works great.
M3U URL: Yes.
Video On Demand: Yes.  Movies & TV Shows.
Sports Season Packages: NFL, NBA, NHL, MLB
PPV: Yes
Adult Channels: Yes
Customer Support:  Yes, through Telegram app.
Sapphire Secure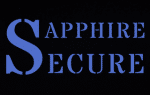 Price: Starting at $5.00 per month
Number of Channels: Over 4,000
Connections: 1 but can add extras at time of registration.
IP Location Locked: No.
VPN Friendly: Yes.  Tested with IPVanish VPN and works great.
M3U URL: Yes.
Video On Demand: No.
Sports Season Packages: NFL, NBA, NHL, MLB
PPV: Yes
Adult Channels: Yes
Customer Support:  Yes, through support ticket system and Discord app.
Kodi Solutions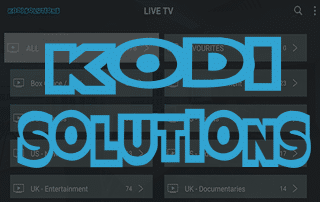 Price: Starting at $5.00 per month
Number of Channels: Over 4,000
Connections: 1 but can add extras at time of registration.
IP Location Locked: No.
VPN Friendly: Yes.  Tested with IPVanish VPN and works great.
M3U URL: Yes.
Video On Demand: Yes.  Movies & TV Shows.
Sports Season Packages: NFL, NBA, NHL, MLB
PPV: Yes
Adult Channels: Yes
Customer Support:  Yes, through support ticket system.
Gears TV IPTV – Starting at $19 per month
Gears TV is one of the most popular IPTV platforms available on the Internet today.
Yes, their price is higher than the others but their current users rave about this service.
Gears TV rolled out their new product called Gears Reloaded and this is what we suggest if you use this provider.
Gears IPTV only offers 400 channels which is slim comparing to the others on this page that offer thousands.  But, if you are looking for USA channels, more than likely they will have what you want.
Free IPTV Services
While the options for paid IPTV Providers are unlimited, there are a few free choices as well.
These services will not be as reliable as their paid counterparts, however, the price can't be beaten.
One thing to note about paid vs. free IPTV Services is that the free ones usually only stream content in Standard Definition with lots of ads.  If HD is an absolute must, I suggest one of the services listed above.
Mobdro
How To Install Mobdro On Fire TV or Fire TV Stick
Swift Streamz
Install Swift Streamz on Firestick/Android
TVTap
How To Install TVTap On Firestick, Fire TV, & Android TV Box
Live Net TV
Install Live Net TV on Fire TV device or Android Box
HD Streamz
How To Install HD Streamz on Firestick/Fire TV & Android TV Box
IPTV Extras
TiviMate IPTV Player Setup Guide
How To Setup IPTV On Perfect Player
How To Setup Kodi IPTV with PVR IPTV Simple Client
Get the Free TROYPOINT App with Rapid App Installer
Each of the applications referenced on this page may be installed through the free TROYPOINT App by way of the popular Rapid App Installer.
This free application will allow you to install the very best streaming apps and tools in a matter of minutes.
You will also enjoy a speed test tool, APK downloader, and latest TROYPOINT videos.