In this article, we will discuss what I feel is the Best Android TV Box in 2022.
Android TV Boxes are also referred to as Kodi Boxes due to the popular application that many people use on them.
We will look at multiple factors such as ease of use, processing power, available RAM (memory), open ecosystem,  and price.
I have been using Kodi since it first came out in 2002 as XBMC (Xbox Media Center).
As you can guess, I have used Kodi on all types of different devices such as Xbox, Windows PC, Mac, Ouya, Raspberry Pi, Fire TV, Fire TV Stick, NVIDIA Shield, Android Tablet/Phone, Apple TV, iPad, Nexus Player, Mi Box, and others that I can't even remember.
Kodi has become one of the most popular applications due to the hundreds of 3rd party Addons and Builds that can be installed.
We are fortunate that we live in a time where it is easy to find an inexpensive device that will run Kodi and other APKs without using a computer.
The options available on the market allow us to plug a small device into the HDMI port on our television and away we go, it's truly amazing where this technology has taken us since 2002.
BE CAREFUL...
Your online activity is actively tracked by your Internet Service Provider, app/addon devs, and government through your identifying IP address.
Stream anonymously by using IPVanish VPN.
IPVanish will encrypt your connection to the Internet and mask your IP address so you will remain anonymous.
EXCLUSIVE DISCOUNT – SAVE 63% ON IPVANISH
IPVanish backs their service with a 30-day money back guarantee.
IPVanish allows you to use your account on unlimited Internet-connected devices
Free TROYPOINT Supercharge Fire TV/Stick Guide

Install the Best Secret Apps in Seconds
This free guide will teach you how to unlock your device with a few clicks.
Used by over 1 million cord cutters.
What is an Android TV Box?
First, let's tackle the definition of "Android TV Box." Oftentimes these are also referred to as IPTV Boxes.
My definition is any type of device that you can connect to your television that is powered by the Android Operating System.  This would include Fire TV/Stick, NVIDIA SHIELD, Mi Box, and the general Android boxes that run stock Android.
When looking at various Android TV Boxes, there are a few aspects that I examine to determine whether I want to use it or not.
The first factor is ease of use.  Since most of us will be using our Android TV Boxes when sitting on a couch or in a chair, the "10-foot experience" must be adequate.  What I mean by this is that when using the remote control on the device, everything is easy to navigate.
Most devices that are meant for streaming media work very well in this area.  However, there are some generic Android TV Boxes that suffer when it comes to using various applications.
TROYPOINT has created a complete resource guide that will explain all types of Android TV boxes and more.
Generic Android TV Boxes
What I mean by "generic" is Android TV Boxes that are running stock Android, not the true Android TV OS.  The generic boxes are those that don't have the Android TV operating system which has been optimized to run on a television screen.
You can think of stock Android as the same operating system that is loaded onto phones and tablets and not optimized for the TV screen.
Yes, many apps will still work great on these devices through the TV but some won't.
The second feature that I look at is the processing power that the device comes equipped with.  Usually, if it is capable of streaming 4K video, the processing power will be sufficient for an Android TV Box.
Another reason I seek strong processing power is that I use a VPN when using Kodi to protect my privacy.
You will notice that download speeds are much higher when using an Android TV Box that has a powerful processor when connecting to a VPN.  I will stay away from streaming devices that aren't capable of streaming 4K video.
The third is how much RAM (memory) comes installed on the Android TV Box.  I feel that the device must have at least 1.5 GB of RAM.  One of the biggest gripes regarding streaming applications is buffering.
Next, is whether or not the operating system allows us to install or side-load apps such as Cinema APK. and various IPTV applications.  How open is the ecosystem on the device?  Can we side-load other 3rd party applications?  This is a big one that people forget to think about.
As of this writing, the most open operating system for a streaming device is the Android platform.  If the operating system on the Android TV Box is based on the Android operating system, it's a good choice.
Stay away from Raspberry Pi, Roku, & Apple TV
Devices such as the Raspberry Pi, Roku, and Apple TV are capable of running various streaming apps but not the popular Android applications that we usually want to use.
After examining the above factors, I then start comparing prices on each Android device.
Some Android TV Boxes are sold at a break-even price-point such as the Fire TV and Fire TV Stick in hopes that the consumer will purchase other items down the road from the distributor, in this case, Amazon.
Unfortunately, most manufacturers don't have the marketing power to do this as Amazon does.  The NVIDIA SHIELD is a prime example as the price is over double of what you would purchase the Amazon Fire TV Stick 4K for.
Below you will find what I feel is the best Android TV Box and I will also list some honorable mentions as well.
If you want to learn why we don't suggest a Roku device, read the following article:
Roku vs Firestick – Why You Shouldn't Be Buying a Roku Device
Best Android TV Box in 2021
The MECOOL KM2 is the best Android TV Box so far in 2021 for various reasons. This Android TV Box is one of the few available that is Netflix certified and supports 4K streaming capabilities on popular streaming apps.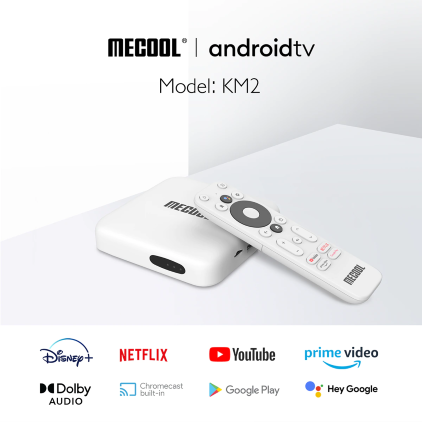 This device is referred to as an Android TV Google Certified box because it works with various Google features like voice control and Google cast.
This is now the best MECOOL box on the market and one of the Best Streaming Devices in general!
MECOOL KM2 Setup – Video Tutorial
 PURCHASE MECOOL KM2 (Use coupon code TROYPOINT at checkout for 10% discount.)
Device Features & Specs
Certifications: Netflix, Google ATV, Amazon Prime Video, and more
Processor: Amlogic S905X2-B
RAM (memory): 4 GB
Operating System: Android TV 10
Storage: 8 GB internal storage, but easily expandable
Price: $76.99
Best Android TV Box – 2020 Roundup
Due to the low price associated with this powerful streaming device that is capable of playing 4K video, you can't go wrong with this choice.  Installing Kodi on the Fire TV/Stick is a breeze even though it is not officially available in the Amazon App store.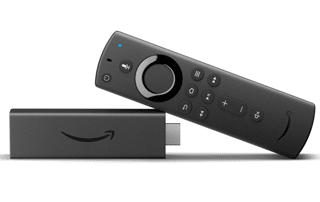 The Amazon Fire Stick 4K also has a new remote with added Volume control options. This is an upgrade from previous versions that did not allow the users to control their TV's volume with the provided remote.
Processor: Amlogic Quad-core 1.7 GHz | ARM 4xCA53
RAM (memory): 1.5 GB
Operating System: Fire OS based off Android Operating System & optimized for television screens
Storage:  8 GB
Price: $49.99
This device is priced reasonably and has the option to install tons of apps that allow you to get the most out of it. TROYPOINT has created a list of the Best Apps for Firestick and Fire TV which help users "cut-the-cord" and more.
TIP: If you're trying to install unverified apps into your Firestick or Fire TV from the Amazon App Store, you can only complete it by side-loading or installing anything into your device without using the official app distribution method. I recommend using a VPN to install such apps. Click this link to learn how to install a VPN for Firestick, Fire TV, Fire TV Cube.
CLICK HERE TO PURCHASE AMAZON FIRE TV STICK 4K
CLICK HERE TO READ FIRE TV STICK 4K TROYPOINT REVIEW
If the price wasn't a factor in this roundup, the NVIDIA SHIELD TV would be my pick.
Even though the NVIDIA SHIELD is more powerful than the Amazon Fire TV Stick 4k, the price is what keeps this Android TV Box from the winning spot.
For those of you willing to pay more than double the price of the Fire TV, this is an excellent option.
The new NVIDIA SHIELD TV is an updated version of the 2017 model that comes in a smaller size, but still packs a powerful punch.
Processor: NVIDIA Tegra X1+
RAM (memory): 2 GB
Operating System: Android TV 9.0
Storage:  8 GB
Price: $149.99
CLICK HERE TO PURCHASE NVIDIA SHIELD
CLICK HERE TO READ NVIDIA SHIELD TV REVIEW
For those of you willing to spend money on the highest quality streaming device, there is a fabulous option.
The NVIDIA SHIELD TV Pro is an upgraded version of the NVIDIA SHIELD TV with more power, storage, and speed.
Currently, this device is available for $199.99.
CLICK HERE to read the full TROYPOINT review of the NVIDIA SHIELD TV PRO.
Android TV Boxes – Stock Android OS
Unfortunately, I have heard countless complaints from people who have purchased these Android TV Boxes that are distributed from China and when they stop working, there is nobody to contact for support.
Also, recently Netflix has stopped working on many Android TV Boxes that run stock Android as they are now requiring licenses for manufacturers.
The popular Mecool M8S Pro L runs a modified version of Android TV and Netflix is no longer working properly on that either.  Again, it appears that the proper licensing wasn't acquired for these apps that Amazon, NVIDIA, and Xiaomi have attained for their Android TV Boxes.
Amazon Prime is also difficult to use on these boxes as well.
An Android TV Box running stock firmware may be for you if you don't use any paid services that require manufacture licensing and you don't think you will require technical support.
Again, I enjoy using them and they are a great choice if you want to save some money and you are technically proficient at fixing them when problems arise.
This article will continue to expand throughout the year.  I will add a section for the Android boxes that are distributed from China for those of you who like those options.
Please tell us in the comment section what your favorite Android TV Box is and why.
Warning! Protect Yourself With IPVanish VPN
Most cord-cutters use a IPVanish VPN and rightfully so.
The free streaming applications, addons, and IPTV services that you use are usually hosted on insecure servers.
Without a IPVanish, your IP Address is being logged.
Your IP Address points back to your location and identity which compromises both your privacy and security.
Your current identifying IP Address is

2a00:23c5:6f99:fe01:18f4:8c58:6ad4:7c40
When you use IPVanish, your real IP address will be converted into an anonymous new one.
IPVanish VPN will provide you with an anonymous connection to the Internet.
This will prevent your Internet Service Provider, app/addon developers, government agencies, and any 3rd party from logging what you're accessing online.
The most popular VPN among cord-cutters is
IPVanish
due to their blazing fast speeds and zero log policy.
It's important to use a VPN that is fast since we are streaming large HD files. Its also crucial to find one that keeps no logs of what their subscribers access while online.
Setting up IPVanish VPN on your streaming device is simple!
Step 1
Register for an IPVanish VPN account by clicking the link below.
This exclusive link provides you with a hefty discount.
Register for IPVanish Account & Save 63% with Yearly Plan
Step 2
– From the home screen hover over Find.
For those of you using Android TV devices, you can easily install the IPVanish app directly through Google Play Store.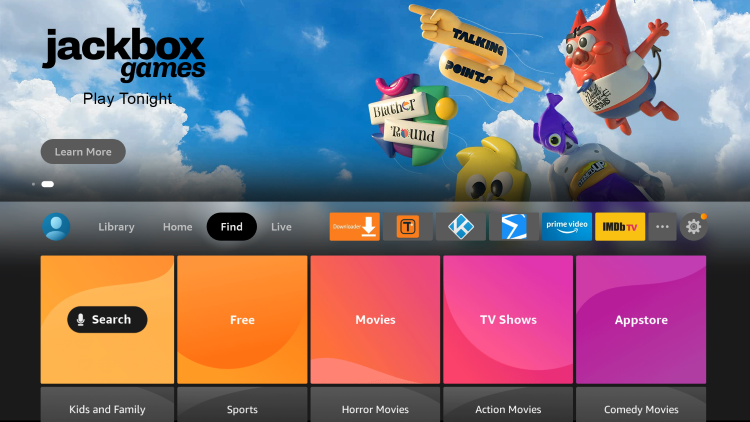 Step 3
– Scroll down and click Search.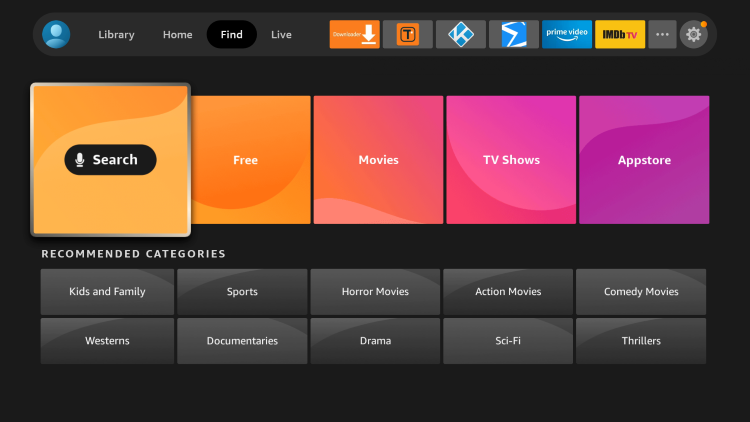 Step 4
– Type in "Ipvanish" and click the first option.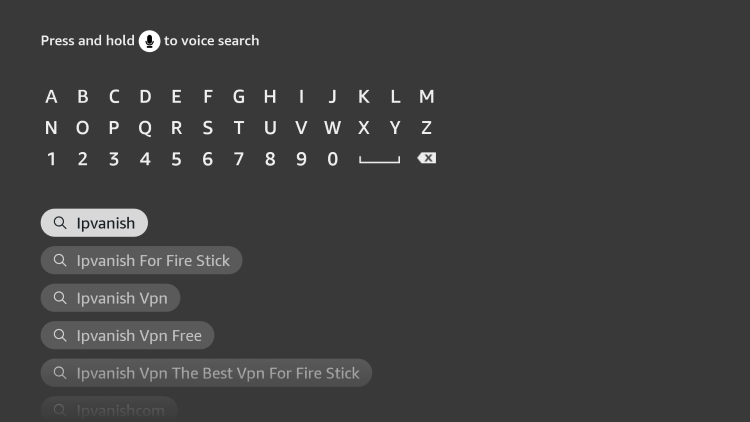 Step 5
– Click the IPVanish VPN app.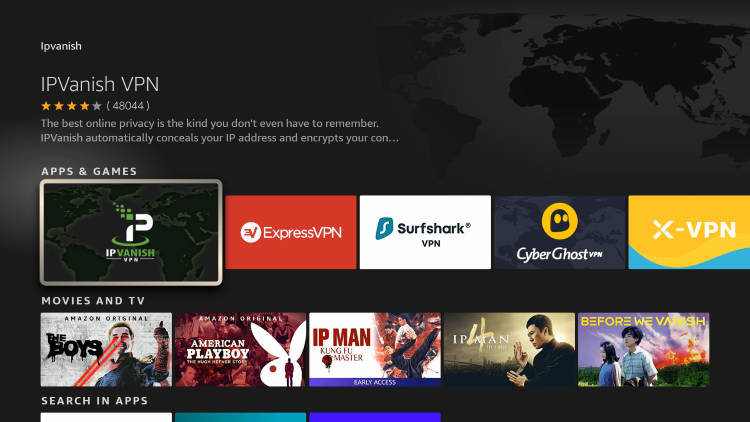 Step 6
– Click Download.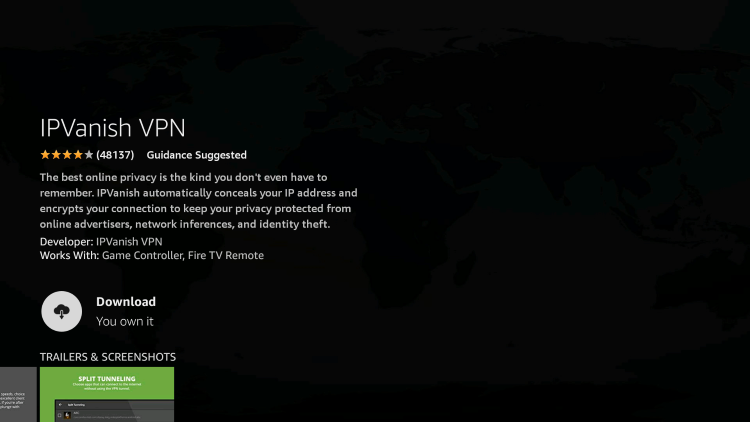 Step 7
– Once the IPVanish app installs, click Open.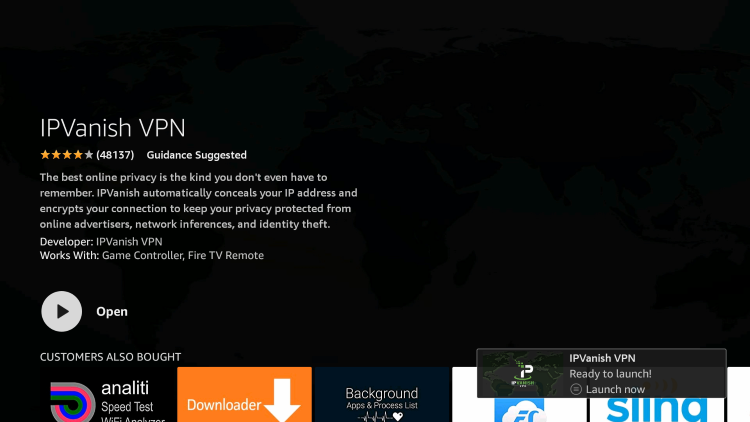 Step 8
– Enter your IPVanish account information and click Log In.
You will get your username and password when you
register for an account
.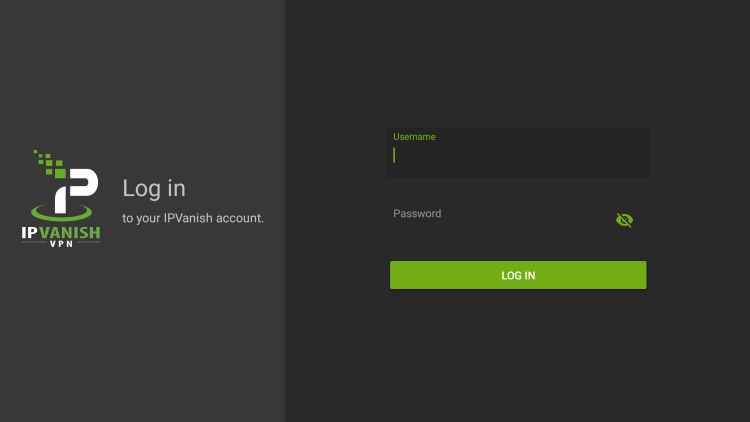 Step 9
– Click Connect.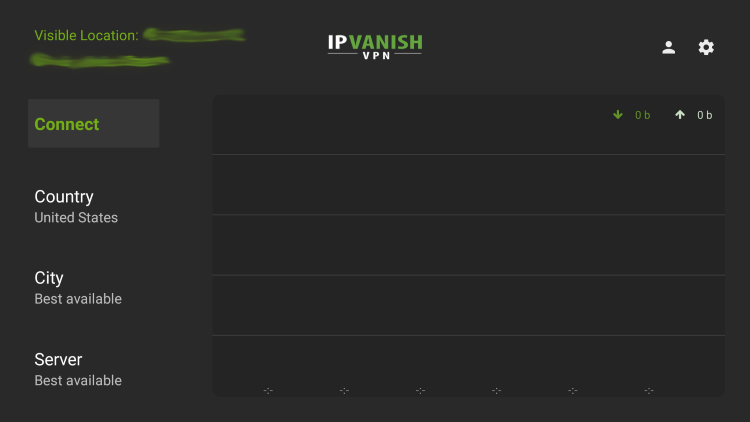 Step 10
– Click OK.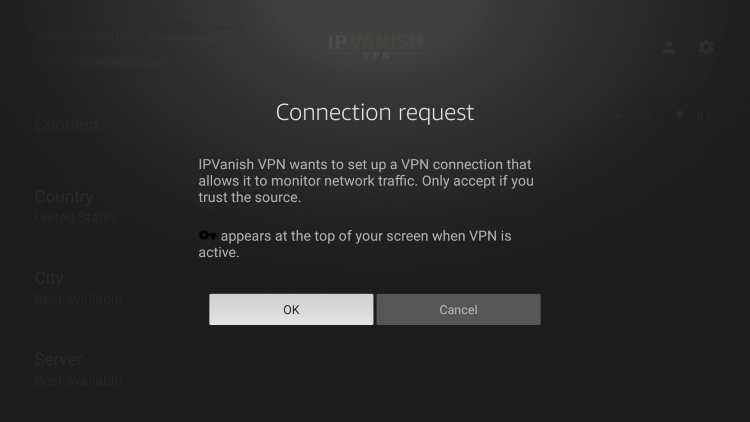 Step 11
– Success! Your identifying IP Address has changed and you are now anonymous.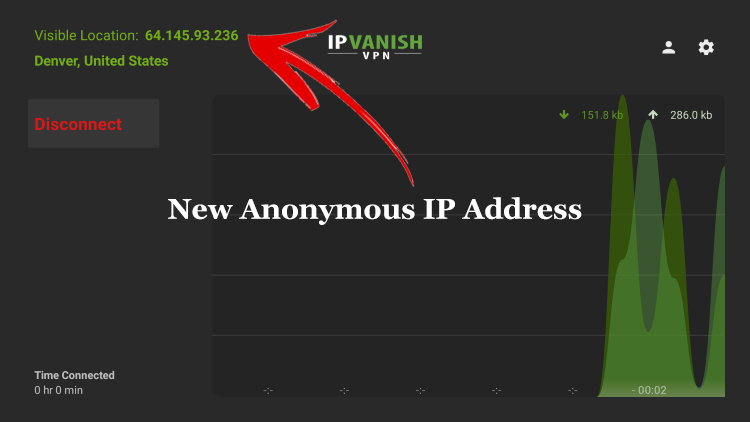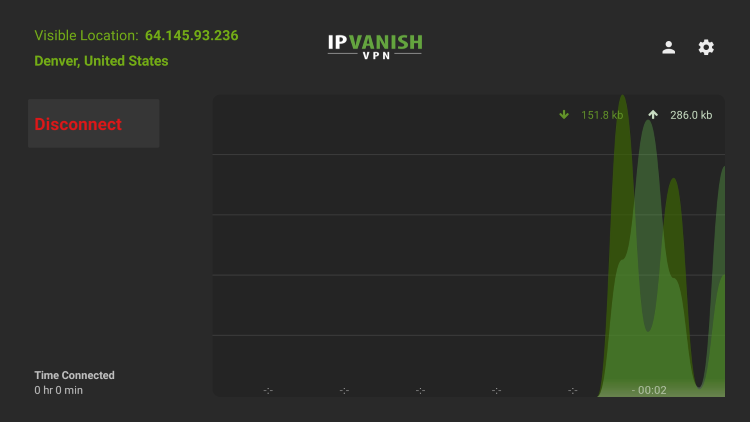 Click the Home Button on your remote and the VPN will remain running in the background.
Congratulations! You are now protected by IPVanish which means everything that you stream or access through your Firestick or Android TV Box is hidden from the rest of the world.
If you ever need to stop the VPN service, simply re-launch the application and click the DISCONNECT button.
You can now setup IPVanish VPN on all of your other Internet-connected devices. You can use IPVanish on unlimited devices!
This page includes affiliate links where TROYPOINT may receive a commission at no extra cost to you. Many times, you will receive a discount due to the special arrangements made for our visitors. I will never promote something that I personally don't use or recommend. Purchasing through my links directly supports TROYPOINT which keeps the content and tools coming. Thank you!