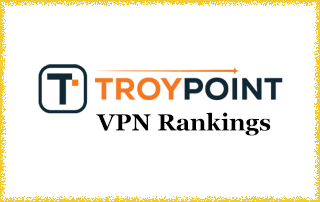 Here's our updated VPN rankings effective May 17th, 2023.
Approximately twice a year I re-evaluate our VPN rankings.  I examine new features, fixes, download/upload speed, number of connections, app usability, and price for the top VPN services.  If adjustments needs to be made in our top 3 list then I make them.
It's important to point out that I'm doing my testing on Fire TV and Android TV devices due to the fact that most TROYPOINT fans are here for those systems.  Since this site is geared toward cord-cutters, we focus on those devices primarily.
In this VPN ranking update, I've made one change.
I moved ExpressVPN to the #2 spot due to a new Threat Manager feature, working kill switch on Fire TV/Android TV devices, working Netflix geo-location unblocking, and a dedicated router Aircove Wi-Fi 6 Router.
Our ranking system is quite simple.  When VPN companies innovate and release new useful features, they will climb the ladder.  We also take into account the price of each service as this is an important factor when deciding which VPN to purchase.
ExpressVPN Surges to #2 TROYPOINT VPN Ranking
Here are the reasons why I've moved ExpressVPN into the #2 position.
Threat Manager
Threat Manager is a new feature that ExpressVPN has added since our last VPN Rankings update that occurred late last summer.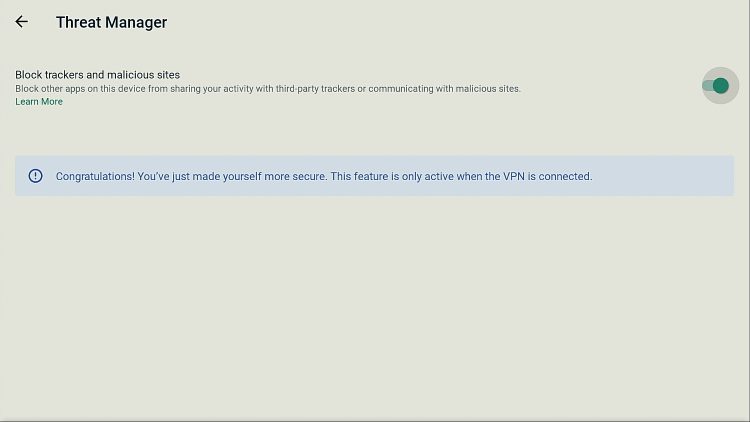 Threat Manager prevents all apps and websites on your device from communicating with a set of third parties known to track activity or engage in malicious behavior. This gives you more control over your online privacy and how your data is being used.
Threat Manager prevents any part of your device from communicating with servers that are listed on ExpressVPN's "blocklist" of trackers and malicious sites. They update this blocklist regularly with each new app version.
Working Kill Switch on Fire TV & Android TV Devices
If you've been following me for any period of time, you know what I think about VPN kill switches.
A VPN is pretty much useless without a working kill switch.

Troy from TROYPOINT
A VPN kill switch will terminate the device's Internet connection if the VPN is ever disconnected.
Unfortunately, there are only a few VPN services who have figured out how to get a kill switch working on Fire TV and Android TV systems.  ExpressVPN is one of them.
Yes, there are free apps such as VPN Monitor Dot that will place an indicator on your screen that will alert you whether or not your VPN is connected.  This is less than ideal as it only takes a second for your identifying IP Address to be logged once your VPN disconnects.
Netflix Geo-Location Unblocking Now Working
The last time that we updated our rankings, ExpressVPN was having problems unblocking Netflix catalogs from outside countries.
My latest testing shows that Netflix unblocking is now working with ExpressVPN.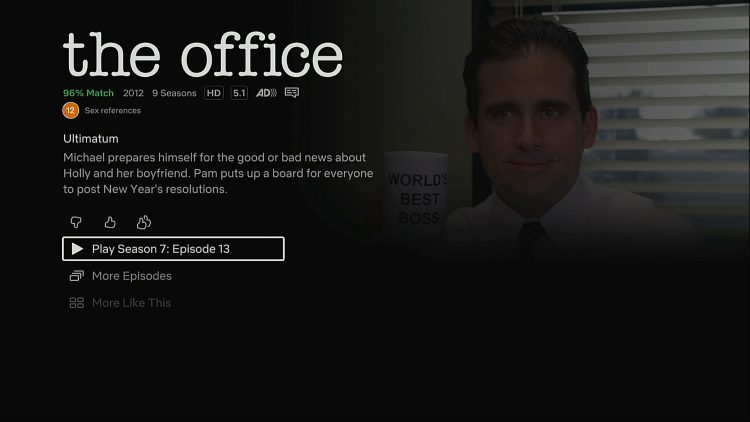 By doing this, you can almost double your Netflix catalog by simply connecting to a different country prior to launching the Netflix app.  Some countries carry different movies & TV shows than others and this is a great way to expand your entertainment choices.
Netflix supports many other streaming services that allow for unlocking additional media catalogs.
ExpressVPN Aircove Wi-Fi 6 Router
ExpressVPN launched a dedicated VPN router that will protect all devices that connect to it.  This is the first VPN company to release their own router.
One downfall of ExpressVPN is that they only allow their service to be used on five different devices.  Their Aircove VPN Router counts as only one device yet all of the devices in your home could be connected to it and therefore protected with one account.
Don't want to buy the Aircove Router but want to use their firmware on existing one?  You can do that too!  ExpressVPN offers firmware for popular routers such as Asus, Netgear, and Linksys.  You can find the exact router models that their firmware supports on the official ExpressVPN Website.
Get ExpressVPN + 3 Free Months
Surfshark VPN Remains at #1
When it comes to available features, both Surfshark and ExpressVPN are pretty much neck and neck.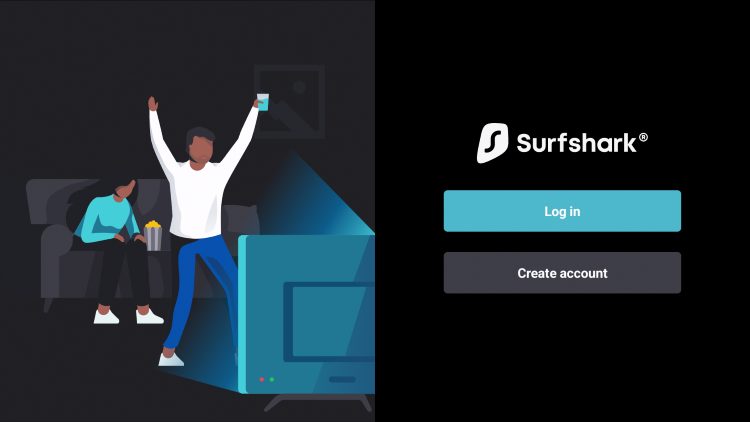 Surfshark includes one feature that I really miss in ExpressVPN and that's ad blocking.  Surfshark's ad blocking strips advertisements from popular APKs, free streaming sites, and many ad-supported apps on phones and tablets.  I love it!
There are still two main reasons why Surfshark edges out ExpressVPN and is still crowned the champion in our VPN rankings.  Unlimited devices and price!
Unlimited Devices
Surfshark VPN customers can use their service on unlimited devices when at home or on the road.  One Surfshark account will cover all family members and all of their Internet-connected devices!
This will always be a big determining factor when ranking these VPN services due to the numerous Internet-connected devices that we all use on a daily basis.  Yes, it's nice that ExpressVPN customers can use the new Aircove VPN Router and count as only one connection but that's an additional $189 dollars.
Price
ExpressVPN has always been priced more than most other VPN services.  Its loyal fans will tell you that you get what you pay for.
Here are both the introductory and regular prices for both ExpressVPN and Surfshark long-term plans which provide the most savings.
Surfshark VPN Pricing
$83.76 for 26 months, then $79.00 annually (plus tax).
Get Surfshark 82% Discount + 2 Free Months
ExpressVPN Pricing
$99.95 for 15 months, then $99.95 annually (plus tax).
Get ExpressVPN + 3 Free Months
What About IPVanish VPN?
IPVanish VPN slips to the #3 position.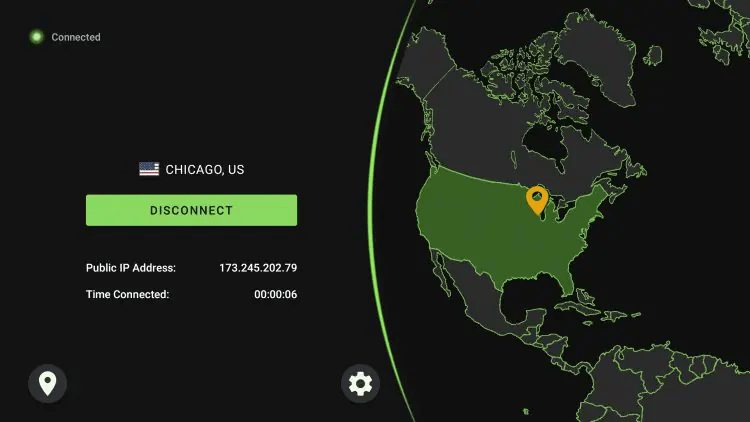 Although it's still a great VPN, we haven't seen any notable new features or enhancements in a very long time.
Their last feature release was the VPN Status Indicator for Fire TV/Android TV devices.  This functions similar to VPN Safety Dot that I mentioned earlier where it displays an indicator notifying you if your VPN is connected or not.  I would rather see a working kill switch on Fire TV/Android TV systems due to the reasons mentioned earlier.  Their new VPN Status Indicator seems like a band-aid applied to a problem that they don't know how to fix.
IPVanish serves as a great VPN for people who don't need added features such as ad/malware blocking and unblocking streaming services that impose geo-restrictions like Netflix.  IPVanish is a basic VPN that encrypts your connection to the Internet and assigns an anonymous IP Address.
Many people have questioned our demotion of IPVanish in the past due to the fact that they were our #1 ranked VPN for over five years.  We're not going to keep a service in the #1 position just because they held that spot for a long period of time.  We will gladly move them up the rankings if they can deal with their current shortcomings and provide a better product than Surfshark and ExpressVPN.  We are honest with our fans and provide an accurate VPN ranking system unlike many cord-cutting sites out there.
We hope to see some major enhancements to IPVanish VPN in the future and will gladly report on them if an when they arrive.
TROYPOINT VPN Rankings with Notable Pros & Cons
#1 Surfshark VPN
Notable Pros
Zero logs
Encryption + anonymous IP address
Inexpensive
Use on unlimited devices when at home or away
Working kill switch on Fire TV / Android TV
Beautiful user interface
Fast download/upload speeds
Gets around most streaming service geo-blocks such as Netflix
Clean Web feature with ad-blocking
Multi-hop VPN technology
Notable Cons
Some network incompatibilities with IPv6
#2 ExpressVPN
Notable Pros
Zero logs
Encryption + anonymous IP address
Fast download/upload speeds
Working kill switch on Fire TV / Android TV
Threat Manager
Gets around most streaming service geo-blocks such as Netflix
New Aircove VPN Router (separate purchase)
ExpressVPN firmware available for certain router models
Notable Cons
High price
5 Device Max
No ad blocker
#3 IPVanish VPN
Notable Pros
Zero logs
Encryption + anonymous IP address
Inexpensive
Use on unlimited devices when at home or away
Fast download/upload speeds
SOCKS5 Proxy Support for downloading/uploading torrents
Notable Cons
Can't get around some streaming service geo-blocks such as Netflix
No working kill switch on Fire TV/Android TV systems
No ad/malware blocker
Summary
All three of the above VPN services perform exceptionally well but they all have their pros and cons as I've listed.
We always try to drive home the fact that some VPNs work better than others depending on outside factors such as Internet service provider, network, equipment, etc.  Also, everyone has different use cases for a VPN service.  One size definitely doesn't fit all when it comes to choosing the right VPN!
All of our top 3 VPNs provide a 30-day money-back guarantee.  If one of them doesn't satisfy your needs, simply ask for a refund and try a different one.  Please don't complain that you got ripped off and one of the services doesn't meet your standards.  Take advantage of their money-back guarantees and move onto a different VPN that works for you!
We will continually evaluate the best VPN services on the market and in-turn update our VPN rankings when we see fit.
This page includes affiliate links where TROYPOINT may receive a commission at no extra cost to you. Many times, visitors will receive a discount due to the special arrangements made for our fans. I will never promote something that I personally don't use or recommend. Purchasing through my links directly supports TROYPOINT which keeps the content and tools coming. Thank you! Learn more on my Affiliate Disclaimer page.
Historical Comment Archive