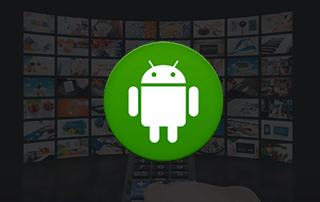 This post will provide you with a continually updated list of the Best APKs for Movies and TV Shows.
APKs or Android Applications come in all shapes and sizes and are available for download on nearly every streaming device.
The most popular streaming device on the market today is the Amazon Firestick.
Due to its low price point and side-loading abilities, the Firestick is used by millions for all streaming capabilities.
One of the main reasons users purchase this device is because of its "jailbreak" ability.
While this term is often used to describe the process, this is not what actually occurs. By Jailbreaking a Firestick, users can install 3rd party apps not available within the Amazon App Store.
Often times, these apps are used to stream Movies, TV Shows, Live TV, and much more.
If you would like to Jailbreak a Firestick, I suggest my step-by-step process which has been used by millions.
If you own the new Chromecast with Google TV device, I recommend viewing that tutorial below.
How to Jailbreak Chromecast with Google TV
Many of the APKs in the list below are available for installation on a jailbroken Firestick or any preferred device.
These are the best APKs for streaming Movies and TV Shows and will stay constantly updated for your enjoyment.
Note: If you are looking for the direct sources that these APKs populate streaming links from, I suggest viewing our Best Free Movie Websites and Best Streaming Sites for TV Shows lists.
Legal Copyright Disclaimer: TROYPOINT ("us", "we", or "our") does not verify whether app/addon/IPTV developers hold the proper licensing for content that they deliver. We do not own or operate any streaming website, service, app, or addon, and have no affiliation with developers. We do not endorse or promote illegal activity tied to streaming or downloading copyrighted works. The end-user shall only access media that falls under public domain status which isn't protected by copyright. The end-user shall be solely responsible for media accessed through any device, app, addon, or service mentioned on our Website. Referenced applications/addons/services are not hosted or administered by TROYPOINT. We adhere to all valid DMCA takedown requests.

Currently, streaming copyrighted content without consent in the US is a misdemeanor punishable by law.
NOTE: All applications in our Rapid App Installer have been scanned by VirusTotal and are completely virus-free.
Best APKs
Please vote for your favorite APK by using the poll under this list.
1. Cinema APK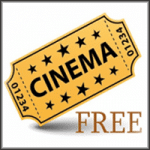 Cinema is an easy to use streaming APK that is gaining popularity among the masses. It has a complete library of Movies and TV Shows and works extremely fast on nearly any device.
With real-debrid and trakt.tv integration, Cinema has the ability to make your streaming experience the best possible.
There are thousands of titles which are sorted into Categories including Genre for an easy screening process.
Links are served up in high quality and often times available in 1080p HD.
Refer to both our video and screenshot guides below for installing Cinema HD on your streaming device.
Register for IPVanish VPN with Best Discount
Free TROYPOINT App with Rapid App Installer
Install Downloader on Android Boxes, Phones, & Tablets
2. Kodi
Kodi is still one of the most popular choices when it comes to free movies and TV shows.  Some people don't refer this app as an APK because you need to install additional 3rd party addons to get the free content.  But, in my mind its still an APK because their is an Android application available.
Installing Kodi is simple on most Android devices.  Simply search the Google Play store for Kodi and click the install button.
You can then install the best Kodi Addons with the click of a button by using my free TROYPOINT Supercharge Kodi Guide.
The Fire TV/Stick is still the most popular streaming device on the market today.  You can find the installation guide for Kodi on those devices by using the tutorial that I link to below.
How To Install Kodi On Fire TV/Stick
3. Syncler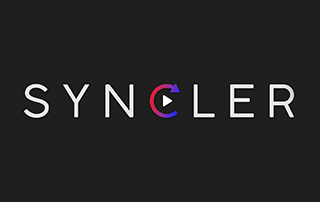 Syncler was recently launched as a stable APK and has already received praise from the cord-cutting community.
This app is a clone of the once-popular TVZion, as the interface and navigation are identical.
Syncler works similarly to Kodi or Stremio in the sense that you must install outside providers/addons to access the content.
Although this app does require Real-Debrid for use, you will be impressed at the number of quality links that populate.
Refer to our Syncler tutorial below for more information and how to install this app.
4. Stremio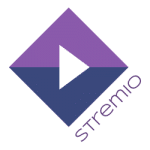 This APK is a little different than most as it requires signing up for service. However, users can sign up anonymously and use a VPN to enjoy flawless streaming with this app.
Because the app requires registration, your content will sync across all devices and be accessible on any platform. Stremio offers addons similar to Kodi that users can install for Movies, TV Shows, and more. The best addon available is a torrent addon so be sure to have your VPN on when using this app.
5. TeaTV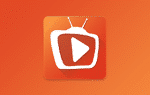 TeaTV is a very popular APK that has been around for quite some time. We have included TeaTV back on our Best APKs list, as the APK has recently updated to version 10.0 and is working well again!
TeaTV provides a great selection of free Movies and TV Shows for streaming. We found this app is populating a ton of streaming links after testing.
TeaTV includes all the "bells and whistles" of a solid APK like many others on this list. This includes integrations for VLC Media Player, MX Player, Real-Debrid, Trakt, Subtitles, adding to Favorites, and downloading content.
For more information on this APK and how to install, refer to our TeaTV tutorial below.
6. Viva TV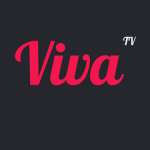 Viva is a new app to the streaming world that is gaining popularity among the masses. Currently, it is working fabulously with tons of HD links including 1080p and 4k.
Real-debrid and trakt capabilities are both available as well as subtitles, external player, and more. Viva also has a unique interface that is sure to please cord-cutters of all types.
For Movies and TV Shows in high definition, you can't go wrong choosing Viva TV for all your streaming needs.
7. CatMouse APK
The CatMouse APK is new to the streaming scene but is sure to be a favorite among cord-cutters. This is a Terrarium TV clone that features tons of links and NO ADS.
CatMouse has the same interface and features as Terrarium but with updated content for your viewing experience. Real-Debrid and Trakt are available which will help you get the most out of this app.
If you were a fan of Terrarium, you will be sure to enjoy CatMouse. Give it a try today and let us know what you think!
CatMouse APK Installation Guide
8. Nova TV
Nova TV is a newer APK to the scene that gives users thousands of quality Movies and TV Shows to choose from. Nova TV is yet another fork of the popular Terrarium TV.
This app works especially well when integrating MX Player, as their default media player is not the best. It's also very simple to integrate both Real-Debrid and Trakt within Nova TV, which makes this app great!
Nova TV works very well on popular streaming devices including the Firestick, Fire TV, and Android TV boxes. The quality of streaming links and simplicity to integrate other features makes this APK a must try!
9. FilmPlus
A new streaming APK, FilmPlus seems to be another fork of Terrarium TV with some updated features.
This app is working great especially when integrated with real-debrid.
Users will notice a similar interface with popular categories to choose from. You can also integrate a trakt account for a personalized streaming experience.
The default player for FilmPlus is Exo, however, we can easily setup MX Player within the app for less buffering.
10. Strix
Strix is another new APK to the cord-cutting world that works great on just about any device you prefer.
This app brings in links extremely fast and is even faster when integrated with real-debrid.
Aside from TV Shows and Movies, Strix users will also find Live options for streaming.
One thing of note with Strix is the number of ads within the app. While these are plentiful, the app plays content buffer-free for a fabulous viewing experience.
For those with an Android device, Strix is available within the Google Play Store:
How To Install Strix on Firestick/Fire TV
11. ZiniTevi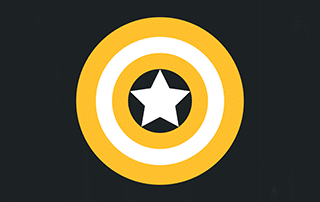 ZiniTevi is a newer APK to the scene that provides thousands of Movies and TV Shows to choose. ZiniTevi has been gaining a ton of praise lately from the streaming community.
Some of the best features about ZiniTevi is its user-interface and one-click play selections. The app's interface looks very similar to that of Fire TV devices.
ZiniTevi works well on popular streaming devices including the Firestick, Fire TV, Android, and also Apple devices. Refer to our link below for more information and installation instructions.
12. Typhoon TV

Typhoon TV is another fork/clone of Terrarium TV. It features tons of high-quality links and plenty of setting options to boot.
Different from other replacements of Terrarium, Typhoon TV offers high-quality streams with or without real-debrid. However, using this service will always make your streaming experience more enjoyable. Best of all, it currently has no ads!
Typhoon works perfectly on all devices including Android TV Boxes and Amazon Firesticks. Use the link below to install Typhoon TV on your preferred device:
13. Media Lounge APK
Media Lounge is a brand new streaming app that has a unique interface and is easy to use for streaming Movies and TV Shows.
This APK uses torrent links for streaming which makes it extremely fast and reliable. However, using a VPN in conjunction with Media Lounge is a must.
There are minimal features within the Media Lounge APK, however, users can still use an external video player such as MX Player for a buffer-free experience.
How To Install Media Lounge APK
14. Morpheus TV
You may remember the once-popular Morpheus TV from a few years ago. This streaming app has come back and is now updated!
The updated version of Morpheus TV features an awesome user-interface and has simple integrations for Real-Debrid and Trakt users.
Refer to our updated tutorial below for more information on the new Morpheus TV.
15. UnlockMyTTV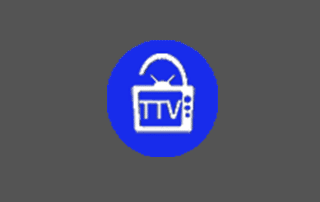 No UnlockMyTTV is not the same as UnlockMyTv, which is also on this list. UnlockMyTTV is a clone of the once popular Terrarium TV and according to a change log was recently updated last December.
This APK works especially well when integrating Real-Debrid, MX Player, and Trakt. Some other cool features within this app is the ability to use Subtitles, add to Favorites, and download media.
UnlockMyTTV works great on popular streaming devices including the Firestick 4K, Fire TV, and Android TV boxes. If you are looking to test a quality APK, especially with Real-Debrid, then give UnlockMyTTV a try today!
How To Install UnlockMyTTV APK
16. BeeTV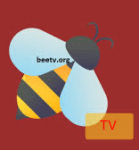 BeeTV is an easy-to-use APK with a tidy interface and a full library of content. Many will notice a layout which is similar to that of Terrarium TV.
Real-Debrid and Trakt are both supported within Bee and work extremely well. Along with the internal video player that is provided. However, if you want to use an external player such as MX, this is also available within BeeTV.
With the ability to view trailers and more, Bee is a fantastic streaming app that has the ability to view and download all your favorite Movies and TV Shows with ease. Use the link below to install on your favorite streaming device.
17. Sofa TV
For a simple, easy to use APK for Movies and TV Shows, you can't overlook Sofa TV.
While it is fairly new, it has made vast improvements in streaming quality and appearance. Users can choose between Hollywood, Bollywood, and TV Shows.
While there are minimal features within Sofa, we can still enable subtitles and play videos with MX Player for a buffer-free experience.
Install Sofa TV APK on Firestick, Android
18. Megabox HD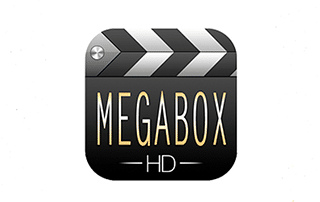 Megabox HD is an excellent streaming APK that provides hundreds of popular Movies and TV Shows to choose from. The app currently features no ads and a ton of quality links.
The most important aspect to note is that installing MX Player is a must. The Megabox HD default player is not the most user friendly external media player.
Megabox HD works great on popular streaming devices including the Firestick, Fire TV, and Nvidia Shield. The quality of both media and streaming links within this APK can't be overlooked.
19. HD Movie Box APK
HD Movie Box APK is another solid option for Movies and TV Shows. This appears to be a clone of Titanium TV, which is also on this list.
Some of the integrations available within this APK include MX Player, Real-Debrid, and Trakt. HD Movie Box also allows users to add Favorites, Subtitles, and download media.
HD Movie Box works great on popular streaming devices including the Firestick, Fire TV, and Nvidia Shield. Use the link below for a tutorial on how to install this APK.
How to Install HD Movie Box APK
January APK Poll
Help us determine the best APKs that appear on this page by participating in the poll below. You must vote to see results.
Warning! Protect Yourself With A VPN
Most cord-cutters use a VPN and rightfully so.
The free streaming applications, addons, and paid IPTV services that you use are usually hosted on insecure servers.
Without a VPN, your IP Address is being logged.
Your IP Address points back to your location and identity which compromises both your privacy and security.
Your current identifying IP Address is 18.215.185.97 – When you use a VPN, your real IP address will be converted into an anonymous new one.
A VPN will provide you with an anonymous connection to the Internet.
This will prevent your Internet Service Provider, app/addon developers, government agencies, and any 3rd party from logging what you're accessing online.
The most popular VPN among cord-cutters is
IPVanish
due to their blazing fast speeds and zero log policy.
Its important to use a VPN that is fast since we are streaming large HD files.  Its also crucial to find one that keeps no logs of what their subscribers access while online.
Setting up IPVanish VPN on your streaming device is simple!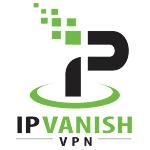 Step 1
 Register for an IPVanish VPN account by clicking the link below.
This exclusive link provides you with a hefty discount, only available to TROYPOINT visitors like you.
 Register for IPVanish Account & Save $40 (EXPIRES SOON)
Step 2
 – Hover over the search icon on your Firestick, Fire TV, or Fire TV Cube and type in "Ipvanish"
You may also find the IPVanish App in the Google Play Store for those of you who are using Android TV Boxes, phones, and tablets.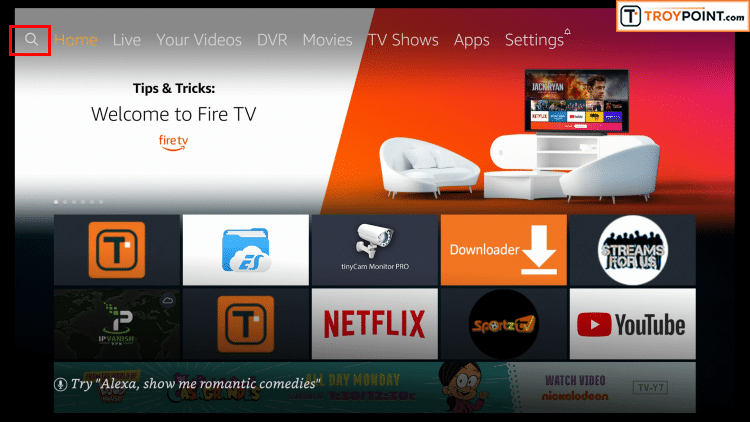 Step 3
 – Click the IPVanish VPN option that appears.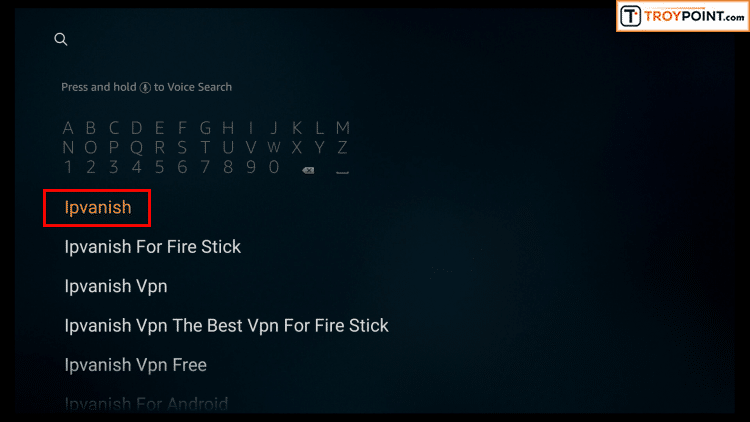 Step 4
– Click the IPVanish icon under Apps & Games.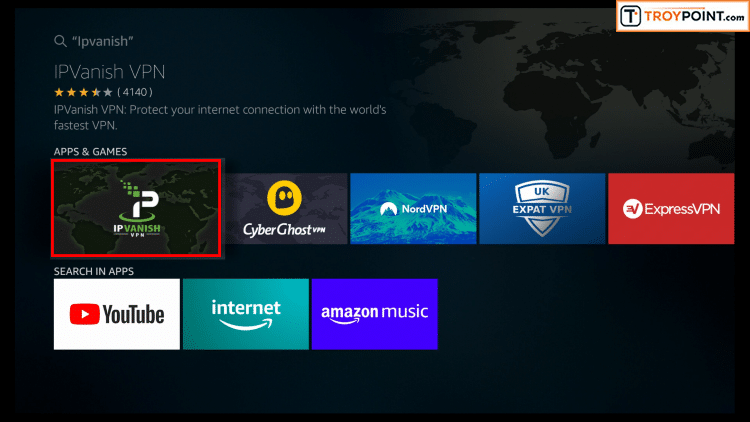 Step 5
– Click Download.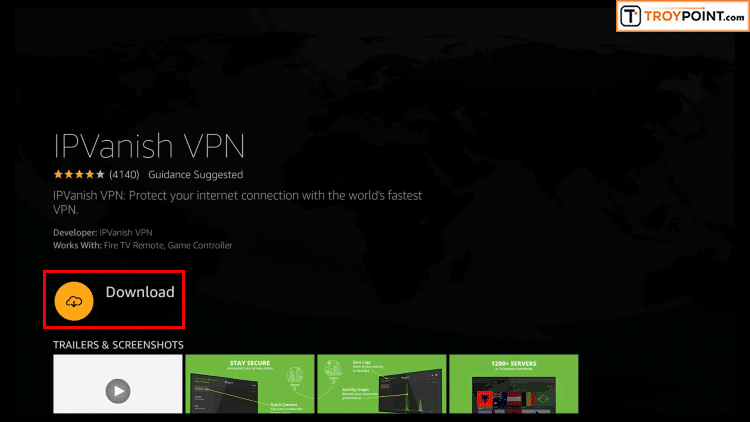 Step 6
– Click Open.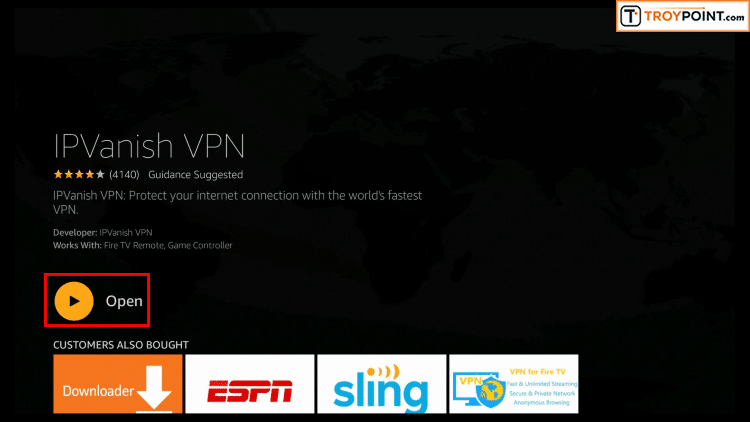 Step 7
– Enter  your username and password to login.  Your username is the email that you used to register for
IPVanish service
with and your password is automatically generated and emailed to you.
Step 8
– Click Connect button.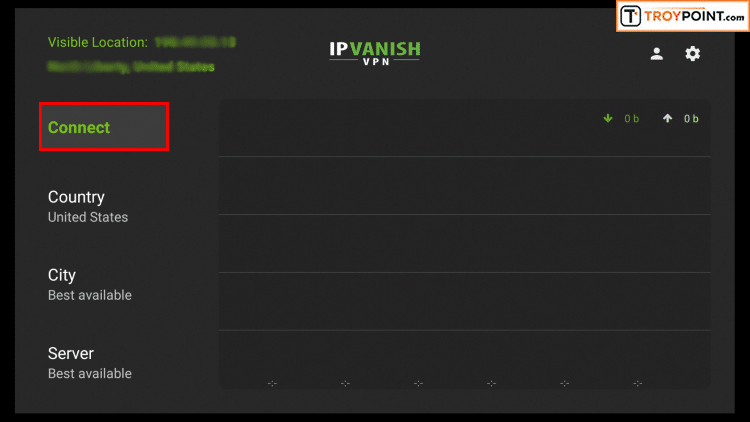 Step 9
– Click OK for Connection request if it appears.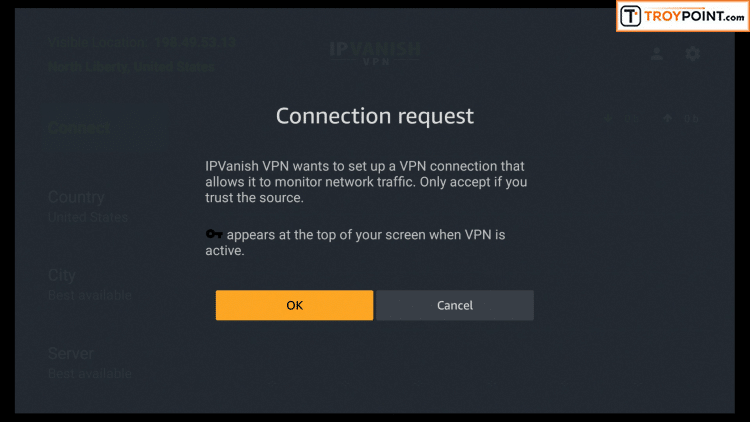 Step 10
– You will notice that your IP Address changes along with location of connection.  You are now operating anonymously through your device.
Click the Home Button on your remote and the VPN will remain running in the background.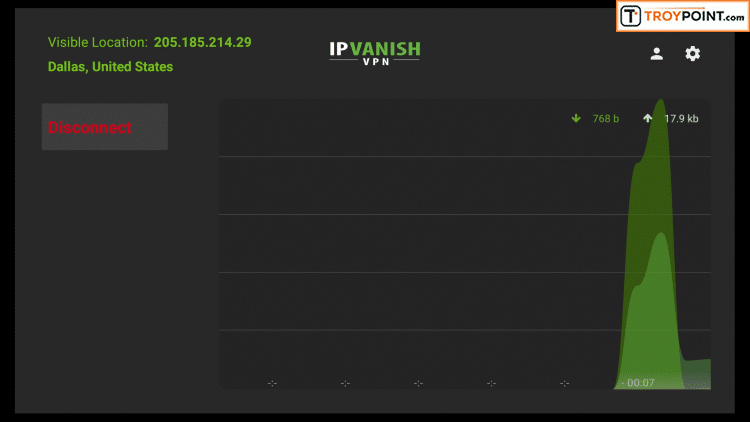 Congratulations!  You are now protected by a VPN which means everything that you stream or access through your Firestick or Android TV Box is hidden from the rest of the world.
If you ever need to stop the VPN service, simply re-launch the application and click the DISCONNECT button.
IPVanish is the Best VPN for Streaming and works fabulously with all APK's listed above and more.
Frequently Asked Questions
What is an APK?
An APK is an Android Application Package. APKs come in all shapes and sizes and are available for download on nearly every streaming device.
Are APKs legal?
Yes. Most APKs are legal to install and use. However, some content provided may be illegal. To ensure you are not illegally streaming, make sure to only watch Movies and TV Shows in the public domain.
Are APKs safe?
One of the best ways to make sure an APK is safe to install on your device, is to scan using the VirusTotal website. This site lets you check the APKs for any issues it may have prior to installing.
What devices can APKs be installed on?
APKs are available for installation on tons of devices including the Amazon Firestick which is the most popular streaming device available. Users can also download on Android and more.
Which is the best APK?
There many great APKs to choose from including Cinema HD, Kodi, Syncler, CatMouse, Stremio, and many more.
Can I use APKs to get free movies?
Yes you can get free movies and tv shows from APKs.
Do APKs work with a VPN?
Yes. APKs work perfectly with a VPN such as IPVanish, and we recommend using a VPN with APKs.