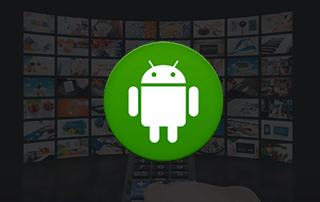 This post will provide you with a continually updated list of the Best APKs for Movies and TV Shows. APKs or Android Applications come in all shapes and sizes and are available for download on nearly every streaming device.
The most popular streaming device on the market today is the Amazon Firestick. Due to its low price point and side-loading abilities, the Firestick is used by millions for all streaming capabilities.
One of the main reasons users purchase this device is because of it's "jailbreak" ability. While this term is often used to describe the process, this is not what actually occurs. By Jailbreaking a Firestick, users can install 3rd party apps not available within the Amazon App Store.
Often times, these apps are used to stream Movies, TV Shows, Live TV, and much more. If you would like to Jailbreak a Firestick, I suggest my step-by-step process which has been used by thousands.
Many of the APKs in the list below are available for installation on a jailbroken Firestick or any preferred device. These are the best APKs for streaming Movies and TV Shows and will stay constantly updated for your enjoyment.
TROYPOINT Tip: 
You should always use a
VPN
to protect your identity and security when streaming free movies and TV shows with apps such as this.
Legal Copyright Disclaimer: This technology shall only be used to stream movies or TV shows that fall under the public domain.  TROYPOINT does not endorse or promote illegal activity tied to streaming or downloading copyrighted works. The end-user shall be solely responsible for media accessed through any service or app referenced on this Website.  Referenced applications/addons are not hosted by TROYPOINT and this guide is for educational purposes only.  
Best APKs
Please vote for your favorite APK by using the poll under this list.
1. CyberFlix TV
CyberFlix TV is a clone or replica of the ever-popular Terrarium TV APK. Since the discontinuation of this app in the Fall of 2018, many forks have been created but fallen short. However, CyberFlix has shown it is here to stay.
The CyberFlix TV APK works best when integrated with real-debrid. If you do not have a real-debrid account, you may experience a lower quality streaming experience due to a lesser amount of sources or links available.
CyberFlix has the ability to add subtitles and an external video player including the most recent version of MX Player. If you were a fan of the Terrarium TV APK, CyberFlix is the perfect alternative.
CyberFlix TV Installation Tutorial
2. Cinema APK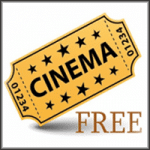 Cinema is an easy to use streaming APK that is gaining popularity among the masses. It has a complete library of Movies and TV Shows and works extremely fast on nearly any device.
With real-debrid and trakt.tv integration, Cinema has the ability to make your streaming experience the best possible. There are thousands of titles which are sorted into Categories including Genre for an easy screening process.
Links are served up in high quality and often times available in 1080p HD. Cinema has become known as the Best Terrarium TV Alternative and is only getting better.
3. Kodi
Kodi is still one of the most popular choices when it comes to free movies and TV shows.  Some people don't refer this app as an APK because you need to install additional 3rd party addons to get the free content.  But, in my mind its still an APK because their is an Android application available.
Installing Kodi is simple on most Android devices.  Simply search the Google Play store for Kodi and click the install button.
You can then install the best Kodi Addons with the click of a button by using my free TROYPOINT Supercharge Kodi Guide.
The Fire TV/Stick is still the most popular streaming device on the market today.  You can find the installation guide for Kodi on those devices by using the tutorial that I link to below.
How To Install Kodi On Fire TV/Stick
4. Morph TV
Another clone APK, Morph is the fork of Morpheus TV. Morpheus is a Movie and TV Show app that became extremely popular in a short amount of time. Morpheus no longer updates its links meaning content is not high quality.
Morph, however, is updating links and currently working extremely well. Trakt integration and more makes this a must use for Morpheus TV fans and all other streaming app users alike.
One of the best features, currently Morpheus offers no advertisements within the APK.
In addition, some of the apps that you would want to install into your Firestick, Fire TV or Fire TV Cube are restricted by the Amazon App Store since they are unverified. However, you can side-load without using the official app-distribution method with the help of a VPN for Firestick, Fire TV, Fire TV Cube.
TROYPOINT Tip: 
You should always use a
VPN
to protect your identity and security when streaming free movies and TV shows with apps such as this.
5. TVZion
Another new APK to the streaming scene, TVZion is an all-inclusive app abundant with Movies and TV Shows for viewing. It has been recently updated and is working fabulously.
One of the best features TVZion offers is the ability to auto-play content. For those who don't like the trial and error of finding a working source, this is a great benefit. However, sometimes TVZion works best with the auto-play feature disabled.
MX Player is supported within this APK which also allows subtitles for those who want to use them. Similar to those listed above, real-debrid and trakt are also available as added benefits to this already awesome app.
Install TVZion on Firestick/Fire TV/Android TV Box
6. BeeTV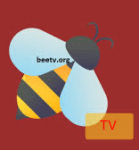 BeeTV is an easy-to-use APK with a tidy interface and a full library of content. Many will notice a layout which is similar to that of Terrarium TV or CyberFlix TV.
Real-Debrid and Trakt are both supported within Bee and work extremely well. Along with the internal video player that is provided. However, if you want to use an external player such as MX, this is also available within BeeTV.
With the ability to view trailers and more, Bee is a fantastic streaming app that has the ability to view and download all your favorite Movies and TV Shows with ease. Use the link below to install on your favorite streaming device.
7. Popcorn Time APK
Popcorn Time is a Movie & TV Show APK that uses torrent technology for fast, high quality streaming.
Since this app uses torrents for downloading, using a VPN when streaming with Popcorn Time is a must. Many find Popcorn Time is the perfect choice if you have slow internet speed. Because the app downloads a portion of the file prior to streaming, there is no buffering!
Popcorn Time features all the Movies and TV Shows you need for an awesome viewing experience. For those wishing to download content via Popcorn Time, you will need to make sure you have enough storage on your device. CLICK HERE to learn how to increase storage on a Firestick.
How To Install Popcorn Time APK
8. Live Lounge
While the rest of the apps on this list only feature Movies and TV Shows, the Live Lounge APK streams both of these along with Live television to boot!
Live Lounge is an all-in-one streaming APK that may just be the last app you'll ever need! It has a simple interface that lists the following options: Movies, TV Shows, World IPTV, Spors IPTV, Adult 18+, and Virtual Fireplaces.
This APK doesn't features all the bells and whistles but is an awesome APK that has tons of content for streaming. Give it a try today and let us know what you think of Live Lounge!
How To Install Live Lounge APK
9. Titanium TV
Titanium TV is another fork/clone of Terrarium TV. It works in a similar fashion to CyberFlix TV with tons of high quality links and plenty of setting options to boot.
Different from other replacements of Terrarium, Titanium offers high quality streams with or without real-debrid. However, using this service will always make your streaming experience more enjoyable.
Titanium works perfectly on all devices including Android TV Boxes and Amazon Firesticks. Use the link below to install Titanium on your preferred device:
10. MediaBox HD
This APK is filled with a library of updated content for your viewing pleasure. With real-debrid and trakt integration, it is sure to be one of your favorite apps.
The Discover Page within MediaBox HD sets it apart from other APK's as this offers trending titles, as well as a "Just Pick a Movie For Me" button which is fantastic for those who are unsure what they would like to stream!
Subtitles, External Video Player, and more make MediaBox a must-use app that may become one of the most popular available. It is currently working extremely fast and shows no signs of slowing down.
11. CotoMovies
CotoMovies is an upgraded version of Bobby Movie which has been a popular streaming APK for quite some time. There are tons of options for Movies and TV Shows and can be sorted by Genres and more.
One thing to note about CotoMovies is it's easy to use interface which provides content by quality. After making a selection, users can often choose between 720 and 1080p HD streams.
Unlike others listed above, CotoMovies does not support real-debrid or trakt.tv, however, most streams work flawlessly without these subscriptions. One of the best features of this APK is that there are no pop-up advertisements to distract you from streaming.
How To Install CotoMovies (Bobby Movie)
July APK Poll
Help us determine the best APKs that appear on this page by participating in the poll below. You must vote to see results.
Other APKs
APKs have a variety of uses besides for streaming Movies and TV Shows. Often times, they can be used to watch Live Television on your favorite device. The APKs listed below are free applications that serve up Live video streams pulled from the web.
Mobdro
Mobdro is a live TV APK that has tons of different options for viewing. Some of the Categories include: News, Movies, Sports, Music, Gaming, Tech, Animals, and more.
There are many settings provided within Mobdro that can help cater to the user's needs. Items such as Parental Controls, Language Settings and more can all be controlled for your enjoyment. Some features within the app will require a mouse for use so if using a Firestick or Fire TV, be sure to install Mouse Toggle.
Overall, if you are looking for a free application that provides live television streams and more, Mobrdo can't be beaten.
Live Net TV
Another awesome live television streaming APK is Live Net TV. Similar to Mobdro, it scans the web for live television streams from across the world. Featuring over 800 channels, there is no shortage of content to view.
Some of the Categories Live Net features are: News, Movies, Sports, Entertainment, Cooking, Kids, and more. Many times, there are numerous servers available to pick from, so if you find one of them is not working, try another.
One of the biggest differences Live Net has versus other live TV APKs is the VOD Section that provides movies for streaming. However, for reliable Movie streaming, I suggest the APKs listed above.
CKay TV
CKay TV is currently making itself known as one of the Best free live streaming APK's available. It has recently gotten a new update that has been working fabulously.
With tons of Categories and Channels to choose from, their is no shortage of content. CKay provides links for News, Entertainment, Sports, Movies, Lifestyle, Kids, and more.
There is also 3 different video player options. If users find one player does not work, I suggest using the other two for streaming. One downfall with CKay, however, is that nearly all channels are in Standard Definition quality.

 CAUTION - YOUR STREAMING ACTIVITY IS BEING LOGGED
TROYPOINT does not verify the legality or security of any applications or services covered on this Website.
You should always use a VPN in conjunction with free or low-cost streaming solutions to protect your identity and security.
Your Internet Service provider, government, app/addon developers, and hackers can log your online activity through your visible IP Address and location.
A VPN will encrypt your connection to the Internet and mask your IP address so you will remain 100% anonymous while online.
TROYPOINT recommends IPVanish VPN due to their blazing fast speeds and zero-log policy.
Special Prime Day Discount - Get IPVanish VPN @ $3.25!

This offer expires on Thursday so don't delay.

Click Here for IPVanish VPN Discount $3.25
Many of the apps described in this article are available within the TROYPOINT Rapid App Installer.  This app allows you to install the best streaming apps and tools in a matter of minutes rather than installing each APK one by one.  Use the link below to access this free application.