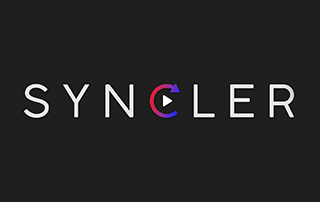 This step-by-step instructional guide will show you How To Install & Use Syncler on Firestick, Fire TV, and Android TV Box.
Syncler is a brand new Streaming App and is different than your typical APK.
At first glance it appears to be a fork of the once-popular TVZion APK, however, it works in a different fashion than this retired app.
TVZion Shutdown – Everything You Need to Know
Currently, users must install a provider package in order to stream content within Syncler.
However, the developer plans to add support for 3rd party add-ons in the near future.
This will make the app work in a similar fashion to Kodi and Stremio.
Due to its popularity and functionality, we have included Syncler within our list of Best Streaming APKs.
In the meantime, we can still use the following method to install and use this app.
IMPORTANT NOTE
: Syncler does not scape/provide links for streaming. Instead, users must integrate a Real-Debrid or other premium resolver account and install a Link Provider Package.
The following steps will show you how to install Syncler on the Amazon Fire TV Stick 4K, Fire TV, Fire TV Cube, and Fire TV Televisions
If you are using an Android TV Box, NVIDIA SHIELD, Mi Box, etc. you can install Syncler directly through the Google Play Store!
Syncler App – Google Play Store
If you install through the Google Play Store, you can skip the first section below on how to install Syncler APK. But, you must still follow the additional instructions on how to setup Real-Debrid and install the necessary packages to scrape the Internet for TV shows and Movies.
NOTE: The APK below has been scanned by VirusTotal and is completely malware-free.
How To Install Syncler APK On Firestick Guide
Important! This application is still being developed and there are still misc bugs that the developer is ironing out.
1. From the Main Menu scroll to hover over Settings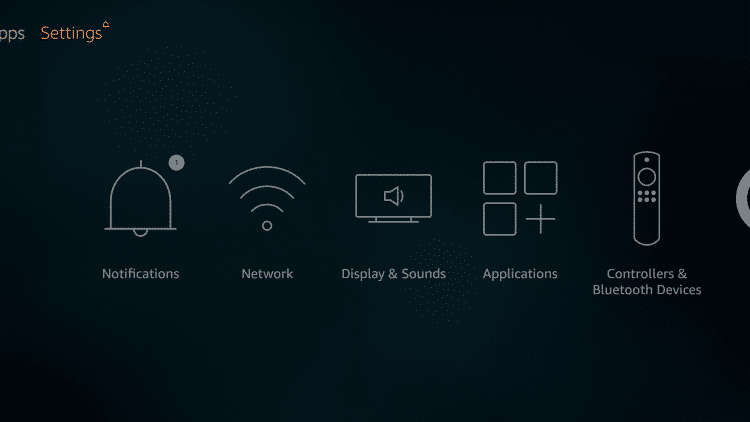 2. Click Device or My Fire TV
3. Choose Developer Options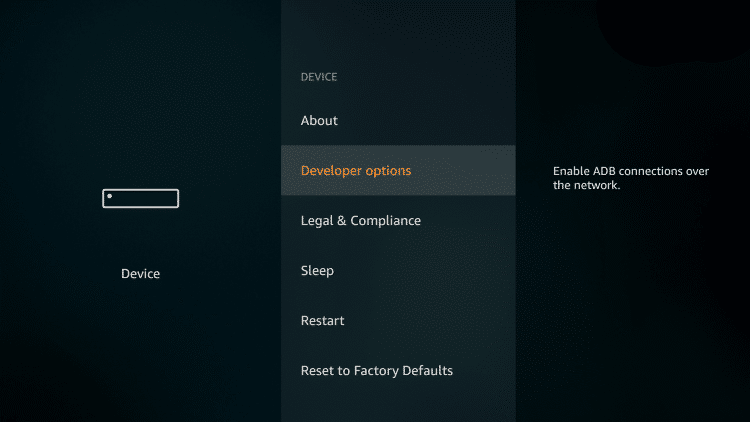 4. Click Apps from Unknown Sources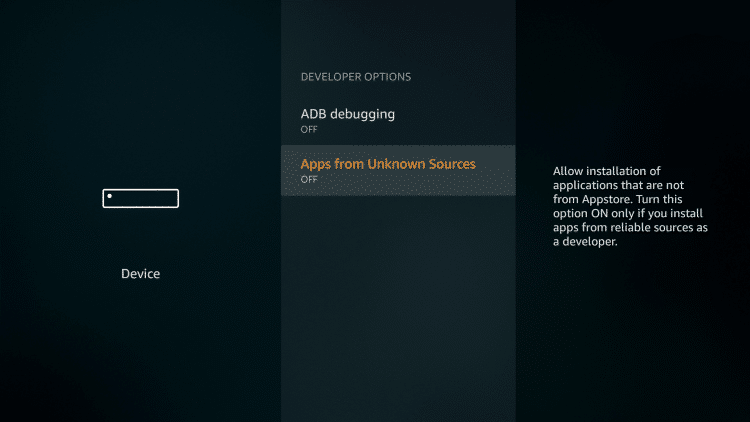 5. Choose Turn On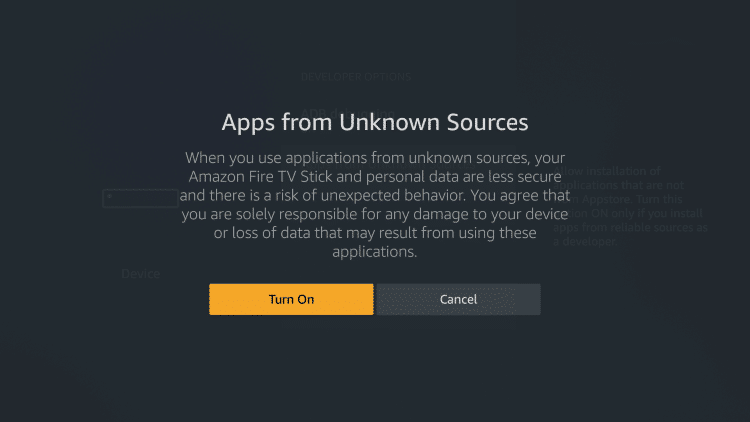 6. Return to the home screen and hover over the Search icon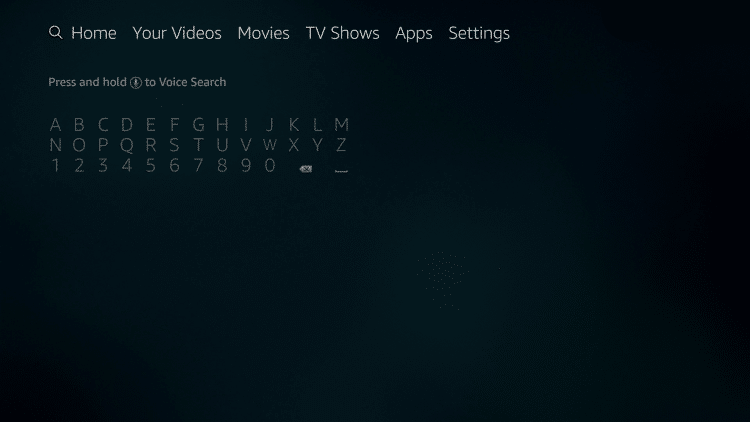 7. Type in Downloader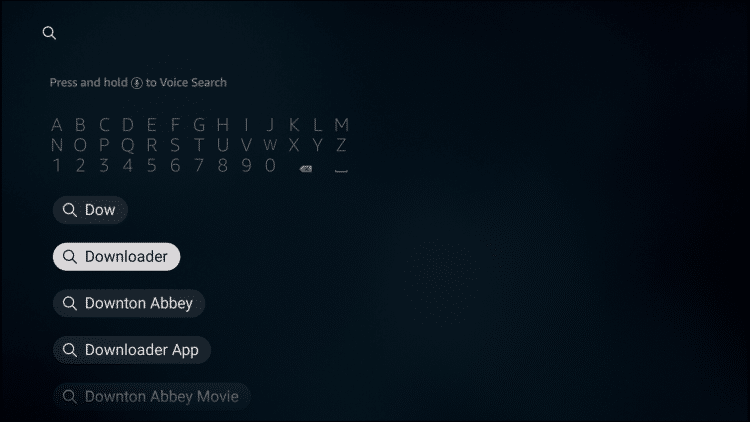 8. Select the Downloader app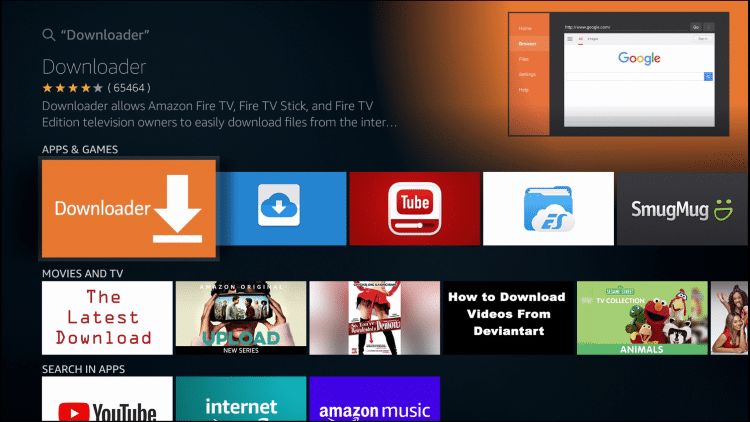 9. Click Download.
10. Click Open.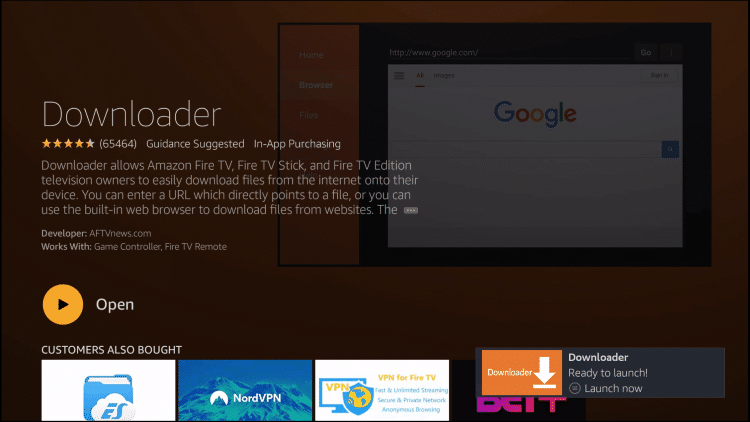 11. Select Allow if presented with this prompt.
12. Click OK.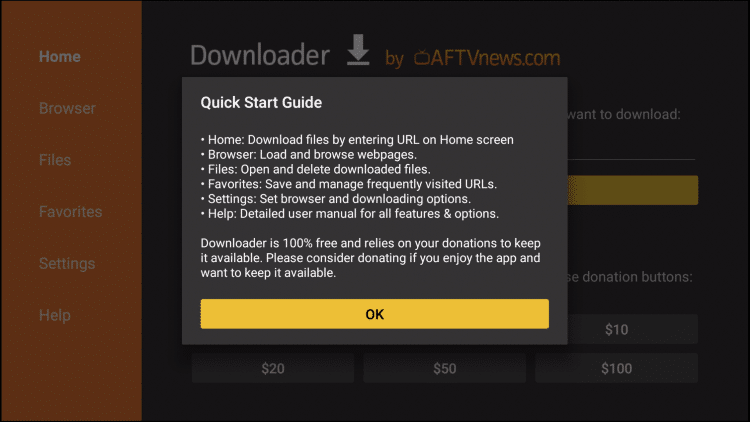 13. Click the search bar
14. Type the following URL exactly as it is listed here – https://troypoint.com/sync and click Go
Important Note: this APK file is not hosted by TROYPOINT. This link is pointing to the installation file hosted at syncler.net
15. Wait for file to download
16. Click Install
17. Click Done
18. This will return you to the Downloader App. Click Delete (This will remove the installation file for more space on your device)
19. Click Delete again and then click Launch now on your remote (3 horizontal lines)
20. The Syncler installer app will launch and the Syncler APK will begin to download
21. You will now encounter Permission required message. Click OK
22. Choose Allow
23. Wait for file to export
24. Click Install
25. Click Done
26. Syncler installed message will now appear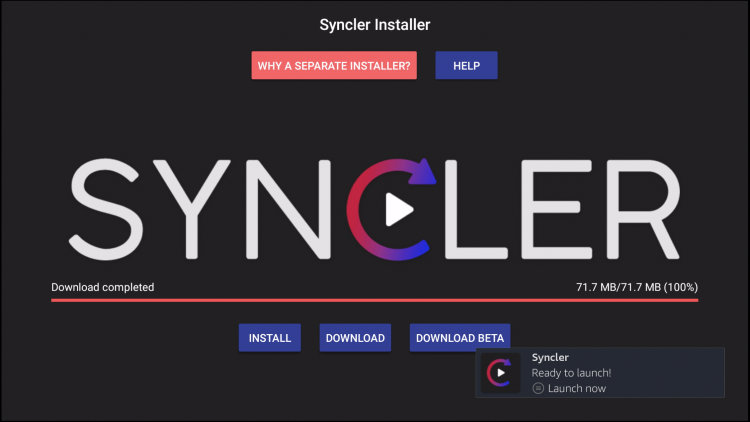 27. Return to your device home-screen and under "Your Apps & Channels" click See All
28. Scroll down to hover over Syncler and click the Options button (3 horizontal lines)
29. Choose Move to front
We will now delete the Syncler Installer App to free up space on our device.
30. Scroll down to the bottom of your Apps list again and hover over Syncler Installer App and select Options
31. Click Uninstall
32. When prompted, choose OK
Now that you have Synlcer installed, you can pair your Real-Debrid account with the app and install some packages.
You may also use Premiumize or AllDebrid as well.
TROYPOINT TIP: For one-click installation of Syncler and tons of other streaming apps, check out the TROYPOINT Rapid App Installer.
This app allows you to install the best streaming apps and tools in a matter of minutes rather than installing each APK one by one. Use the link below to access this free application.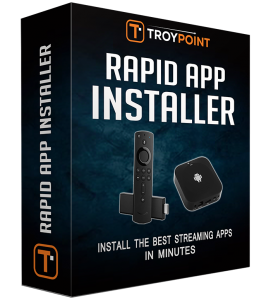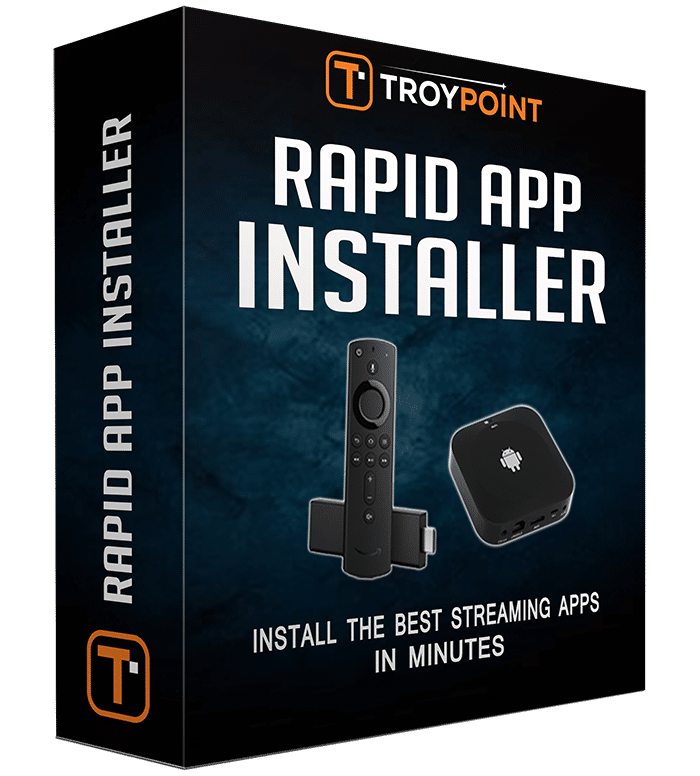 Warning! Protect Yourself With A VPN
Most cord-cutters use a VPN and rightfully so.
The free streaming applications, addons, and paid IPTV services that you use are usually hosted on insecure servers.
Without a VPN, your IP Address is being logged.
Your IP Address points back to your location and identity which compromises both your privacy and security.
Your current identifying IP Address is 2600:8801:1e80:7d:a9a5:bdd4:1509:cbf9 – When you use a VPN, your real IP address will be converted into an anonymous new one.
A VPN will provide you with an anonymous connection to the Internet.
This will prevent your Internet Service Provider, app/addon developers, government agencies, and any 3rd party from logging what you're accessing online.
The most popular VPN among cord-cutters is
IPVanish
due to their blazing fast speeds and zero log policy.
Its important to use a VPN that is fast since we are streaming large HD files.  Its also crucial to find one that keeps no logs of what their subscribers access while online.
Setting up IPVanish VPN on your streaming device is simple!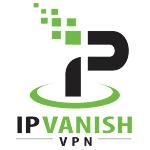 Step 1
 Register for an IPVanish VPN account by clicking the link below.
This exclusive link provides you with a hefty discount, only available to TROYPOINT visitors like you.
 Register for IPVanish Account & Save 76%
Step 2
 – Hover over the search icon on your Firestick, Fire TV, or Fire TV Cube and type in "Ipvanish"
You may also find the IPVanish App in the Google Play Store for those of you who are using Android TV Boxes, phones, and tablets.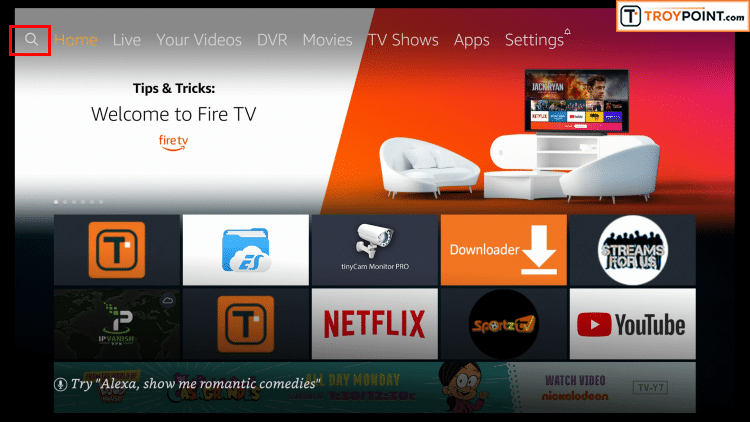 Step 3
 – Click the IPVanish VPN option that appears.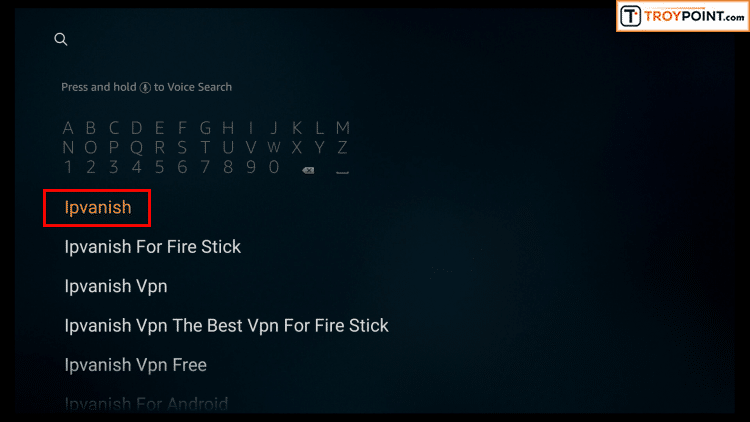 Step 4
– Click the IPVanish icon under Apps & Games.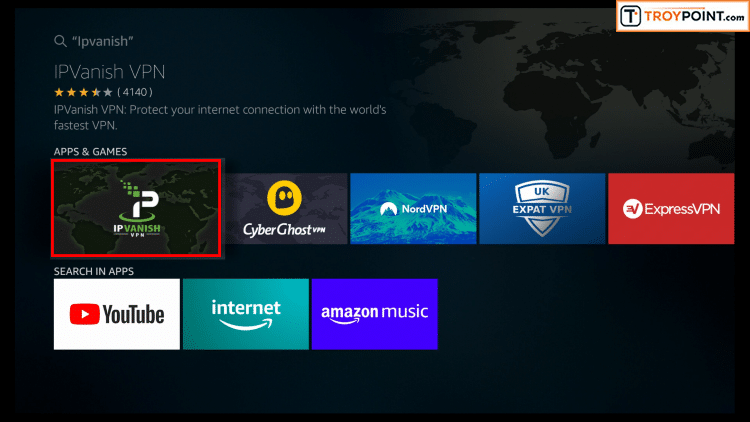 Step 5
– Click Download.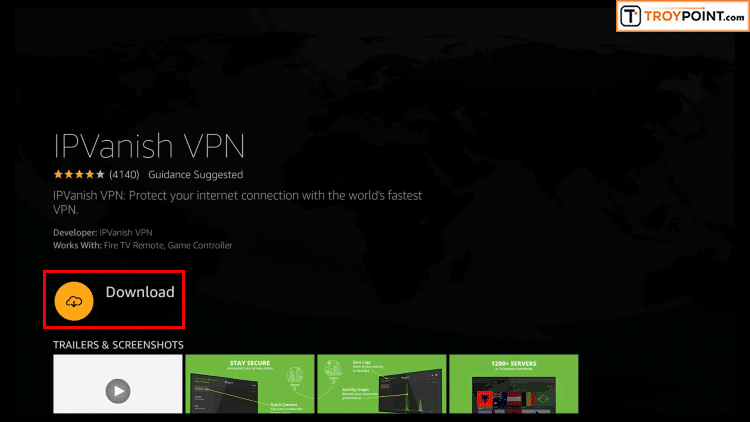 Step 6
– Click Open.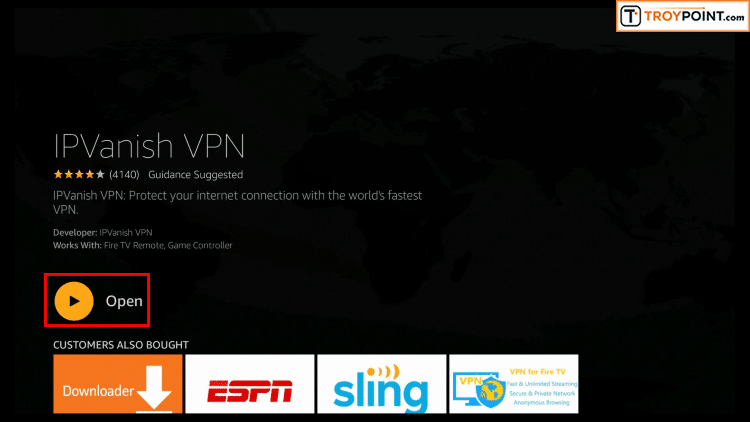 Step 7
– Enter  your username and password to login.  Your username is the email that you used to register for
IPVanish service
with and your password is automatically generated and emailed to you.
Step 8
– Click Connect button.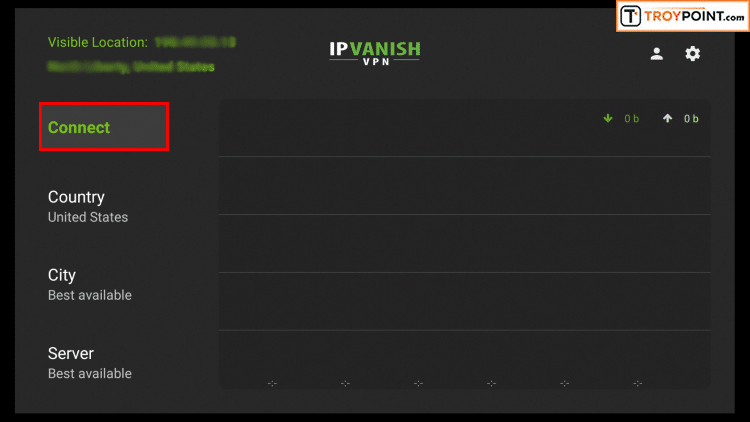 Step 9
– Click OK for Connection request if it appears.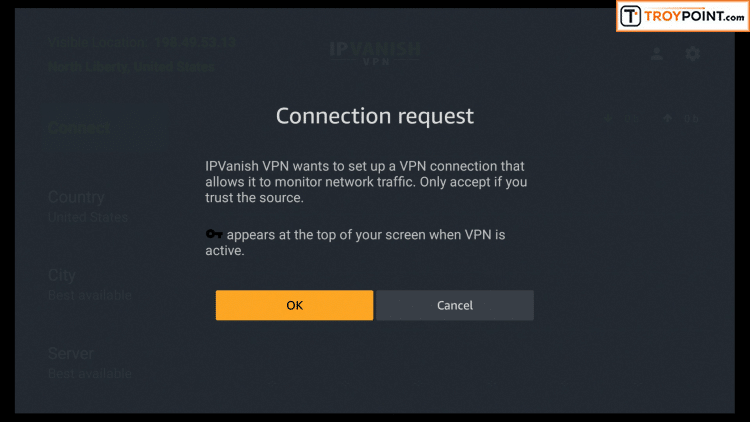 Step 10
– You will notice that your IP Address changes along with location of connection.  You are now operating anonymously through your device.
Click the Home Button on your remote and the VPN will remain running in the background.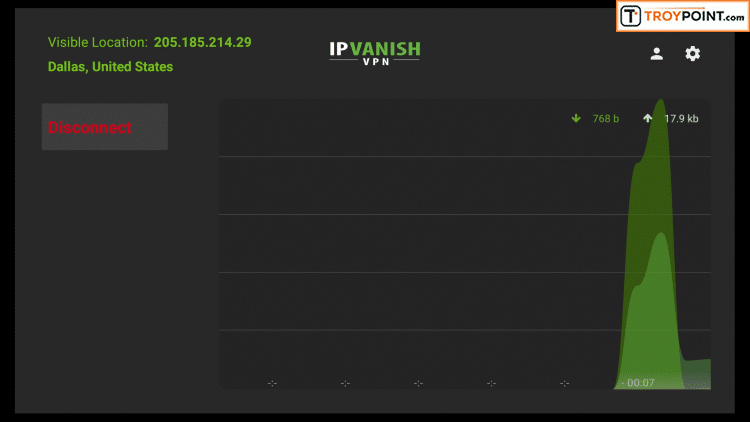 Congratulations!  You are now protected by a VPN which means everything that you stream or access through your Firestick or Android TV Box is hidden from the rest of the world.
If you ever need to stop the VPN service, simply re-launch the application and click the DISCONNECT button.
How To Setup Syncler Free (Kosmos Package)
With Syncler now installed, we must set up the application by downloading a provider package to scrape for streaming links.
Follow the guide below to set up the free version of Syncler by using the Kosmos Package.
NOTE: The free Version of Syncler includes ads when streaming content. If you want the ad-free version of the app, you must purchase use Syncler+ which we describe below.
1. Launch Syncler and click Settings
2. Scroll down and select Provider packages
3. Choose Kosmos
4. Write down or remember provided authorization code
5. Open a browser on your phone, tablet, or computer and visit syncler.net/install and enter the provided code from the previous step and click Next. Your code will be different than ours.
NOTE: You must click next and not hit enter on your keyboard to advance to the next step.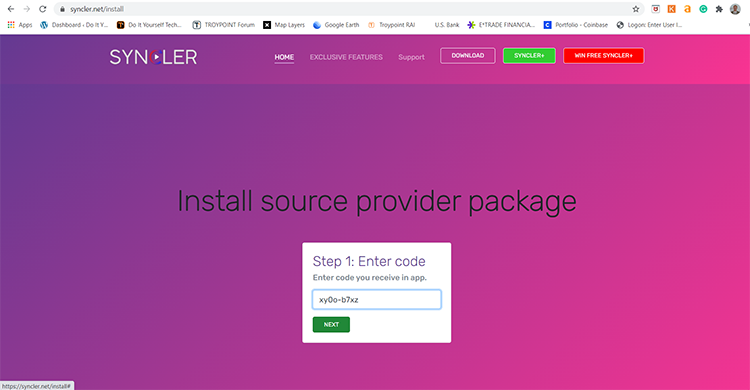 6. Next we will insert a Provider file. Enter the following package URL or your own URL and click Done:
Note: Syncler works best with Real-Debrid which we show below. Yes, you can use this free scraper but more than likely you will encounter buffering and less high quality links will be available.
https://raw.githubusercontent.com/WeeklyProblem/Bouncy/main/bouncy.min.js
7. Return to Syncler and you will see your provider package Installed. Enjoy!
How To Integrate Real-Debrid
For more quality links within Syncler, we can authorize a premium resolver such as Real-Debrid, Premiumize, or AllDebrid.
These steps will show you how to integrate Real-Debrid. However, these steps will be similar if you are using Premiumize or AllDebrid.
NOTE: Prior to proceeding with the following steps on your streaming device, make sure that your VPN is OFF.
Not all VPNs are compatible with Real-Debrid but IPVanish VPN is.
1. Open the Settings Menu and choose Accounts
2. Select Real-Debrid
3. Write down or remember provided code
4. Open a browser on your phone, tablet, or computer and visit real-debrid.com/device and enter code from previous step and click Continue. You may be required to log into your Real-Debrid account after doing this.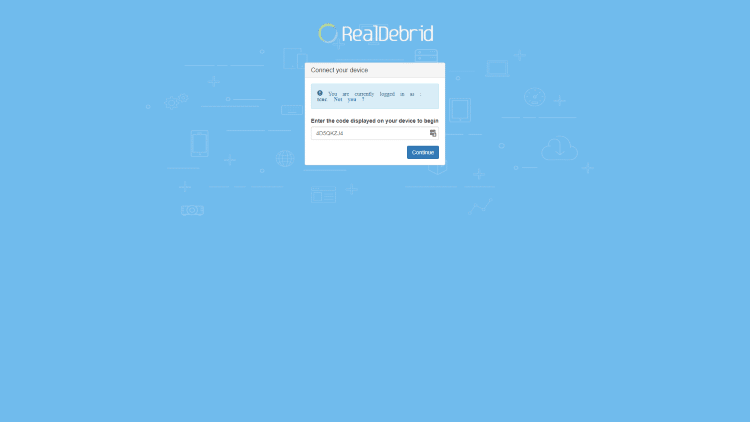 5. You will see a message appear at the bottom of the screen indicating that your Real-Debrid account has been added.
You may now re-activate your VPN once the pairing has been completed.
With Real-Debrid integrated, we must now install a provider package that will scrape for streaming links.
Syncler+ Premium Setup
Syncler+ Premium is currently free until November 29th, 2020 so we will first insert a code that will activate the premium features.
1. Click SYNCLER+ in right navigation menu.
2. Click red LOG IN button.
3. Highlight Syncler+ Login ID button and press OK button on remote to open keyboard.
4. Type in s+
5. Name your device or leave blank and click the Next button.
6. Syncler+ is now activated and shows expiration date on the screen.
Once you are a premium member with a Syncler+ subscription, we can set up Express packages for tons of awesome streaming links.
Use the instructions below to setup Syncler+ with Express:
1. From the home screen, launch the menu bar and click Settings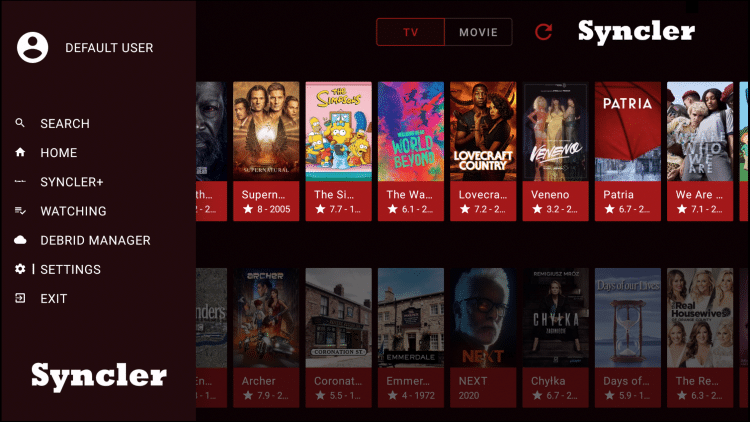 2. Scroll down to select Provider packages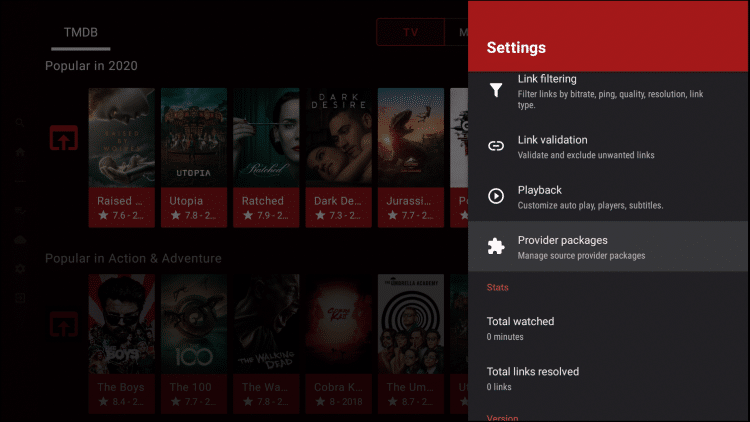 3. Select Express
4. Write down or remember provided authorization code
5. Open a browser on your phone, tablet, or computer and visit syncler.net/install and enter the provided code from the previous step and click Next. Your code will be different than ours.
NOTE: You must click next and not hit enter on your keyboard to advance to the next step.
6. Next we will insert a Provider file. Enter one of the following packages and click Done:
NOTE: Only insert one Provider Package to ensure you don't encounter duplicates, we suggest using the first option below.
Special thanks to the talented developers who created the following scrapers! These scrapers aren't developed by TROYPOINT nor do we host them.
The bit.ly shortcuts will make it easier for proper input.
Fast with lots of links
11/23/20 New link below
https://bit.ly/syncsquizz
Most Links but not as fast
https://bit.ly/syncitz
Fastest but less links
11/23/20 New link below
https://bit.ly/syncdemons2
7. Return to Syncler APK and you will encounter Package installed message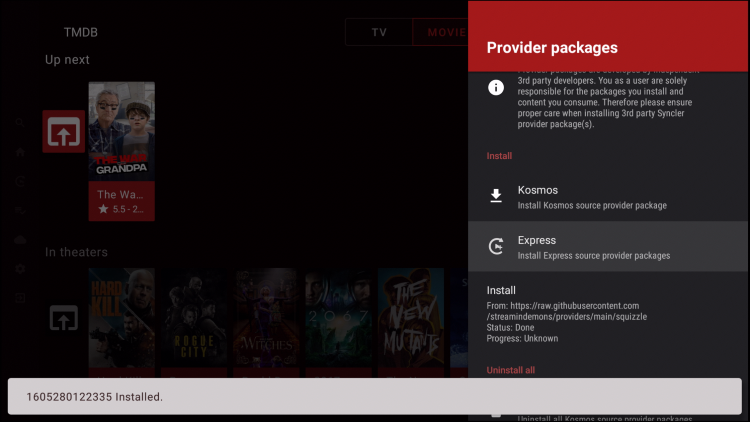 That's it! Syncler+ with Express package is now setup for streaming. Enjoy!
Whether using the premium version of the app or not, Syncler is a fabulous app.
While the interface and other features may seem familiar, Syncler is not your typical APK.
This app requires setup for streaming and there is a reason for this.
By requiring users to install/manage their own scraper packages, the application is completely open-source therefore removing any legal implications from the developer.
This is so the app doesn't get any attention for copyright issues and undergo the same fate as TVZion.
However, after the app has been set up for, you will find it works fabulously for streaming and is virtually buffer-free.
Frequently Asked Questions
What is Syncler APK?
Syncler is an app available for installation on streaming devices to watch Movies and TV Shows for free.
Is Syncler legal?
Yes. Syncler APK is 100% legal to install and use. However, some content provided may be illegal. To ensure you are not illegally streaming, make sure to only watch Movies and TV Shows in the public domain.
How Do I Download Movies from Syncler?
To download movies on a Firestick, simply choose your preferred content and select the download option. If downloading, make sure you are using a VPN to encrypt your IP Address.
What devices can Syncler be installed on?
Syncler APK is available for installation on tons of devices including the Amazon Firestick which is the most popular streaming device available. Users can also download on Android and more.