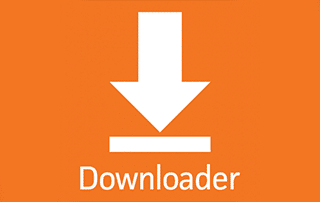 The Downloader App by TROYPOINT is one of the most used apps by cord-cutters and streamers across the world. Downloader is a tool that has helped millions side-load apps to their streaming device with the click of a button.
The Downloader app is available for installation on nearly any streaming device imaginable. This includes the Amazon Fire TV Stick 4k, NVIDIA SHIELD, and any device running the true Android TV Operating System.
AFTVnews was the original creator of the Downloader App and made it very successful. In 2019, TROYPOINT purchased the Downloader application from AFTVNews along with a few other subsidiary apps.
This includes the Bookmarker Application that allows you to bookmark any preferred URL and open it immediately upon launching the app.
You can read about the Downloader acquisition from AFTVnews below:
TROYPOINT Acquires Downloader App from AFTVnews
The app itself uses a home screen with a built in web browser that allows for the installation of apps and APK's. The key to this is file management that is programmed within the app to allow for download, deletion, and more.
The feature component of Downloader is the ability to side-load applications not available in the Amazon App Store. This lets users install various apps and APK's from thousands of websites with just a URL.
This process is often referred to as "jailbreaking" and is popular for devices such as the Amazon Fire TV Stick 4k.
TROYPOINT has a complete tutorial for jailbreaking a firestick that will walk you through the entire process step-by-step. This guide has been accessed by millions of cord-cutters across the world.
TROYPOINT Jailbreak Firestick Guide
Downloader App Features
Besides the home-screen Browser that is open upon startup, the Downloader app has a few other unique features that make it so popular.
Using the Browser tab allows for navigation on any website. Best of all, you won't need a keyboard as the app has a built in mouse to scroll and select with ease. This works fabulously when a URL is not a direct link to an APK and we must download the file from a web-page.
Another key feature of Downloader is the Favorites tab that lets you bookmark any pages you visit frequently and access them with a click.
Within the settings are options to enable Auto APK Install, JavaScript, and more.
Downloader is available in the Amazon App Store and Google Play Store. If you are a Firestick or Fire TV user, simply search for Downloader by TROYPOINT within the App Store and install.
How To Install Downloader on Firestick/Fire TV
For Android users, you can install from the Google Play Store by searching for TROYPOINT or Downloader by TROYPOINT.
How To Install Downloader on Android TV Box
NOTE: This app is not available in the Google Play Store for generic Android TV Boxes running stock Android.  You can simply use your browser on those devices to sideload applications.
Learn Differences Between Android TV & Stock Android
Browser Controls for Remote
Use the following guide for navigation controls within the Browser:
Enabling Unknown Sources
Prior to installing 3rd party applications from Downloader, you must enable apps from unknown sources within Settings:
Frequently Asked Questions
What is Downloader?
Downloader is a tool that has helped millions side-load apps to their streaming device with the click of a button.
Is Downlaoder legal?
Yes. Downloader is 100% legal to install and use. However, some content provided within applications you install may be illegal. To ensure you are not illegally streaming, make sure to only watch Movies and TV Shows in the public domain.
Is Downloader safe?
Yes Downloader is completely safe. This app is available on both the Amazon App Store and Google Play Store.
What devices can Downloader be installed on?
Downloader is available for installation on tons of devices including the Amazon Firestick which is the most popular streaming device available. Users can also download on Android and more.