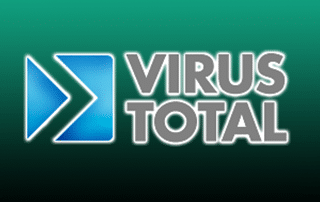 The following guide will show you how to install and use VirusTotal to scan apps, links, and more.
This will ensure any files you use on your device are virus-free and malware-free.
VirusTotal is a website/application that allows users the ability to scan any file up to 550 MB for free via their online portal.
This usually takes only a few seconds and you will know whether or not the file contains any malware or not.
For those wishing to scan files on their computer or another device, we can simply do so by accessing the VirusTotal Offical Website. Here we have the option to scan a File, URL, or Search.
However, VirusTotal is also available as an APK to install on a streaming device.
This includes the Amazon Firestick which is the most popular media device available today due to its low price and jailbreaking abilities.
Doing so will allow you to scan all applications within the device and ensure they are malware-free.
For these reasons and more, we have included VirusTotal in our list of Best Firestick Apps.
BE CAREFUL...
Your online activity is actively tracked by your Internet Service Provider, app/addon devs, and government through your identifying IP address.
Stream anonymously by using IPVanish VPN.
IPVanish will encrypt your connection to the Internet and mask your IP address so you will remain anonymous.
EXCLUSIVE DISCOUNT – SAVE 63% ON IPVANISH
IPVanish backs their service with a 30-day money back guarantee.
IPVanish allows you to use your account on unlimited Internet-connected devices
In the guide below, we will provide you with step-by-step instructions to install the VirusTotal APK on a Firestick/Fire TV Device.
However, these steps will also work on an Android device such as NVIDIA SHIELD and more.
IMPORTANT NOTE: For full functionality of VirusTotal you may need to install the Mouse Toggle application.
Mouse Toggle on Firestick/Fire TV
Use the guide below to install VirusTotal on your preferred device.
Free TROYPOINT Rapid App Installer

Install the Best Streaming Apps in Minutes
The free TROYOINT app includes over 50 of the best streaming apps including the one(s) you're about to install on this page.
How to Install VirusTotal on Firestick/Android
1. Install the Downloader app from your respective App Store (Amazon App Store or Google Play) and turn on Apps from Unknown sources in the settings of your streaming device.
If you haven't done this yet please refer to the following screenshot tutorial that demonstrates this simple process.
How to Install Downloader & Enable Unknown Sources
2. Launch Downloader.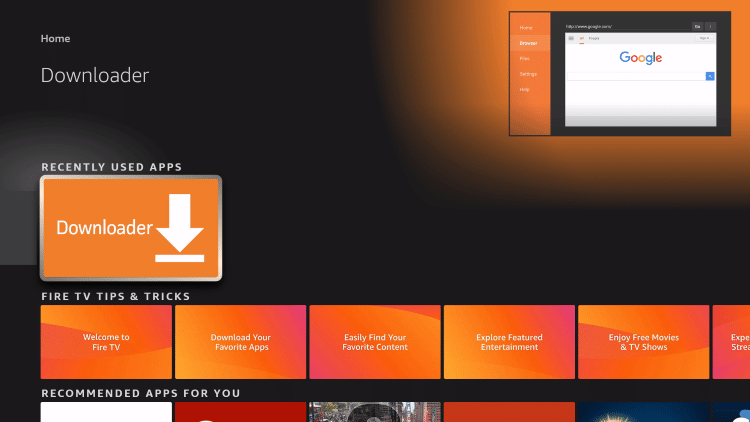 3. Click Allow.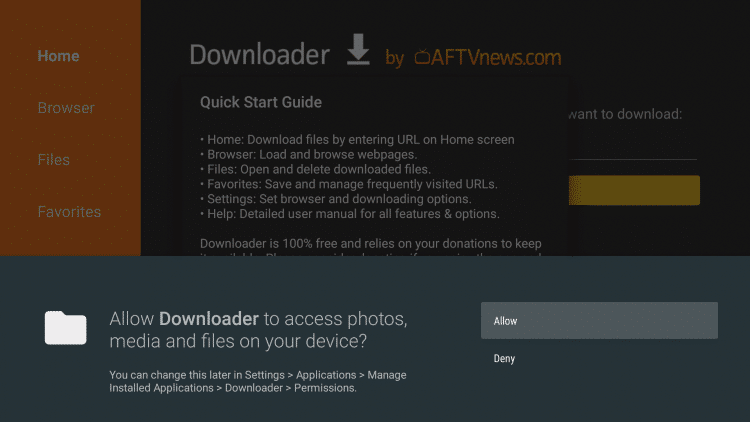 4. Click OK.
5. Click the search bar where you will be prompted to enter in a URL.
6. Type the following URL exactly as it is listed here and click Go – https://troypoint.com/virus
Important Note: this APK file is not hosted by TROYPOINT. This link is pointing to the installation file hosted at archive.org
7. Wait for the app to download.
8. Click Install.
9. You will then encounter VirusTotal Ready to launch message.
Installation is complete.
You can now launch the app for use. Enjoy!
How To Use VirusTotal APK
After launching the app you are greeted with the following screen
You can now view your Scan Report
IMPORTANT NOTE: There is always a chance of an app or APK returning a false positive upon scanning and report a virus or malware. All apps within the TROYPOINT Rapid App Installer have been scanned and tested to ensure there is no malicious content.
If you find an application that is infected with a virus or malware, we suggest uninstalling it and then reinstalling if available through the TROYPOINT Rapid App Installer.
To ensure the apps on your device are malware-free, we strongly suggest using the TROYPOINT Rapid App Installer.
These applications are pre-scanned and guaranteed to be 100% virus and malware-free.
Features & Description
For complete navigation within the VirusTotal app, a mouse may be needed.
If you have a compatible Bluetooth remote this will grant you access to other features such as the Scan option in the bottom right-hand corner:
Here, we can scan a file or URL by selecting one of the options shown above.
For those without a keyboard or remote with mouse, we can install Mouse Toggle to use this feature.
TROYPOINT Tip:  You should always use a VPN to protect your identity and security when installing any 3rd party applications. Even though these APK's contain no malware, the developers and even your ISP can still log what you're accessing through your IP address.
Using a VPN will ensure your anonymity by masking your IP address making your location and information completely unknown.
EXCLUSIVE DISCOUNT - GET IPVANISH FOR $3.99/MO

Use IPVanish on unlimited devices & when away from home.

IPVanish backs their service with a no-risk 30-day money back guarantee.  

CLICK HERE FOR SPECIAL IPVANISH DISCOUNT
Overall, VirusTotal is a great tool to use for streaming apps and any file you may be accessed on the internet. Give it a try today!
For the latest news and tutorials in the tech and streaming world, be sure to sign up for the TROYPOINT Advisor with updates weekly.
This Advisor provides all the best tips to get the most out of your favorite streaming devices and more. Click the link below for your TROYPOINT Advisor Subscription:
Frequently Asked Questions
What is VirusTotal?
VirusTotal is a scanning tool that analyzes and detects malware and suspicious files on downloads, URLs, and more.
Is VirusTotal Free?
Yes. This app is absolutely free to install and use on any device.
Can VirusTotal be inaccurate?
Yes. VirusTotal may return results such as false positives, however, it is usually accurate and is a trustworthy source.
Can I Scan Apps with VirusTotal?
Yes. Users can scan APK files as well as URLs with VirusTotla on tons of devices including Firestick, Android, and more.
This page includes affiliate links where TROYPOINT may receive a commission at no extra cost to you. Many times, you will receive a discount due to the special arrangements made for our visitors. I will never promote something that I personally don't use or recommend. Purchasing through my links directly supports TROYPOINT which keeps the content and tools coming. Thank you!