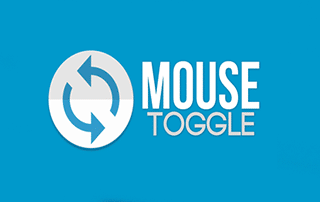 This page includes affiliate links where TROYPOINT may receive a commission at no extra cost to you. Many times, you will receive a discount due to the special arrangements made for our visitors. I will never promote something that I personally don't use or recommend. Purchasing through my links directly supports TROYPOINT which keeps the content and tools coming. Thank you!
The following step-by-step tutorial will show you how to install Mouse Toggle on Firestick, Fire TV, and Fire TV Cube.
Mouse Toggle is an easy to use application that works as a Mouse to navigate apps that aren't compatible with the Fire TV Interface.
If you sideload applications onto your Firestick or Fire TV device, you have probably noticed that some of them don't work well with the remote control.
The reason for this problem is because most Android apps aren't developed for television.
They are meant to be used on a phone or tablet where the user is using their finger to navigate instead of a remote.
You can install Mouse Toggle onto any streaming device including Firestick or other Android TV Box to navigate these applications.
How to Install Mouse Toggle on Android Box
After installing Mouse Toggle on your preferred device, you can use the tool to navigate apps such as Vudu and other Streaming Apps.
Once you double-click the play/pause button on your Firestick Remote, a mouse pointer will appear on the screen.
You can then use that pointer to click various items within the applications that you are using.
For these reasons and more, we have included Mouse Toggle in our list of Best Firestick Apps.
The guide below will show you How to Install Mouse Toggle on a Fire TV Stick Lite.
However, these steps will also work for any variation of Fire TV including Firestick 4k and Fire TV Cube.
TROYPOINT TIP
: The fastest way to install Mouse Toggle on any device is by using the TROYPOINT Rapid App Installer.
Free TROYPOINT Rapid App Installer

Install the Best Streaming Apps in Minutes
The free TROYOINT app includes over 50 of the best streaming apps including the one(s) you're about to install on this page.
How To Install Mouse Toggle For Fire TV or Fire TV Stick Guide
1. Install the Downloader app from your respective App Store (Amazon App Store or Google Play) and turn on Apps from Unknown sources in the settings of your streaming device.
If you haven't done this yet please refer to the following screenshot tutorial that demonstrates this simple process.
How to Install Downloader & Enable Unknown Sources
2. Launch Downloader.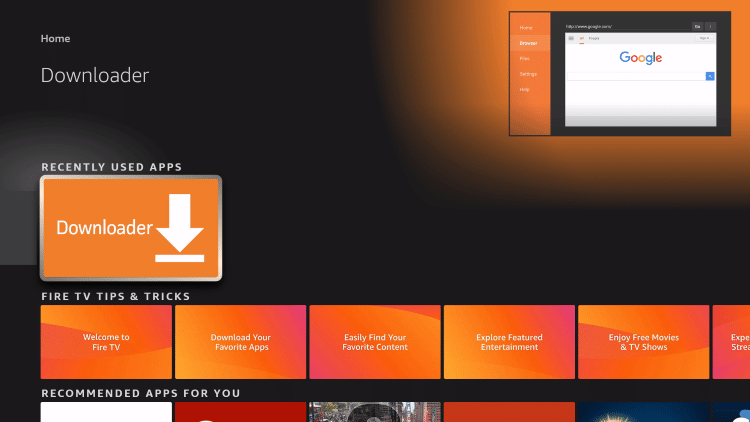 3. Click Allow.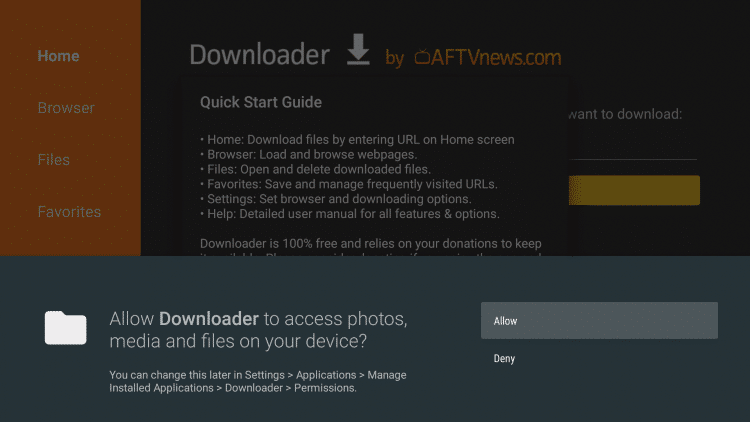 4. Click OK.
5. In the URL search bar, type troypoint.com/mouse and click Next
NOTE: The URL above is for Mouse Toggle version 1.11 which is compatible with most Firestick devices including Firestick 4k, Firestick Lite, and Fire TV Cube.
If you find mouse toggle does not work with this link, you must install version 106 using the following URL: troypoint.com/mouse106
6. Wait for file to install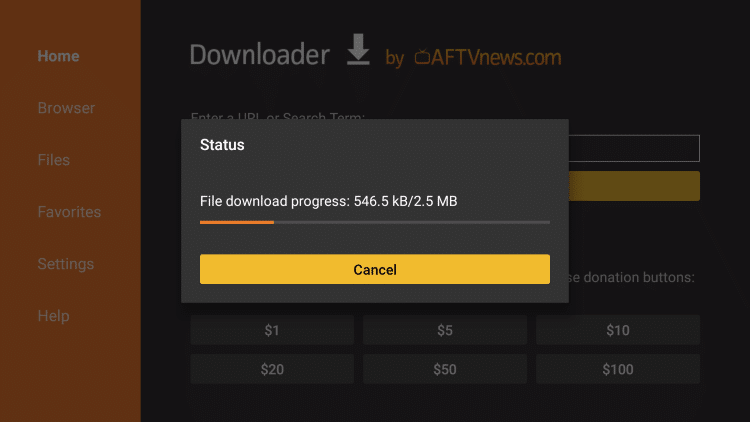 7. Click Install
8. Click Done
9. This will return you to the Downloader App. Choose Delete (This will remove the installation file for more space on your device)
10. Click Delete again
11. Launch the mouse toggle application and click the toggle to Enable the mouse service
12. If ADB Debugging is set to off, click ADB Settings
13. Click ADB debugging
14. ADB debugging is now ON
That's it! Installation is now complete and you can use Mouse Toggle on any application you choose.
WARNING! YOU'RE BEING TRACKED
Your identifying IP address is exposed which ties directly back to you through your Internet Service Provider.
IPVanish VPN will mask your IP address and encrypt your connection so you will become 100% anonymous.
SAVE UP TO 74% WITH THIS TIME-SENSITIVE DEAL
30-Day Money-Back Guarantee
Mouse Toggle Features & Details
After installing and enabling mouse toggle, you can easily access it by double-clicking the play/pause button on your remote.
Oftentimes, you may have to try this two or three times before the mouse is enabled for use.
IMPORTANT NOTE: The Fire TV 3rd Generation and the Fire TV Cube have a bug that affects the mouse position unless the display settings are set to 1080p 50Hz.
This issue also occurs with a real hardware mouse.
Luckily, there is a temporary workaround until this is resolved.
Use the guide below to adjust your device's display settings and use mouse toggle on Fire TV 3rd Gen and Fire TV Cube.
1. From your device home screen, hover over Settings and choose Display & Sounds
2. Click Display
3. Choose Video Resolution
4. Click 1080p 50Hz
5. Click Confirm
Mouse Toggle works great on any app or APK you prefer including those listed in TROYPOINT's Best APK's for Movies & TV Shows.
Give it a try today!
For the latest news and tutorials in the tech and streaming world, be sure to sign up for the TROYPOINT Advisor with updates weekly.
This Advisor provides all the best tips to get the most out of your favorite streaming devices and more. Click the link below for your TROYPOINT Advisor Subscription:
Frequently Asked Questions
Can I use Mouse Toggle on Android TV?
Yes. You can install Mouse Toggle on Android TV for improved navigation.
Can I use Mouse Toggle on Firestick?
Yes. This guide will show you how to install and use mouse toggle on any Firestick or Fire TV device.
How do I enable mouse toggle?
If using a firestick, double-click the play/pause button on your remote to enable mouse toggle.
Why is mouse toggle not working?
If your mouse toggle is not working, try turning off and turning on ADB debugging within settings.