What is Kodi? This is a question that we receive on a regular basis here at TROYPOINT.
With so many articles and topics regarding the Kodi software, it may be difficult to fully understand this technology.
This tutorial will dive into Kodi and tell you everything you need to know about this powerful media software.
In short, we can answer the question What is Kodi with a few simple sentences:
Kodi is a media platform that users can install on nearly any device
It has the ability to install addons and more that provide content including Movies & TV Shows
Users can download media files such as photos, videos, and more and save them within the Kodi application
While the short summary above provides some insight into What is Kodi, we will describe it in great detail below.
Kodi is a free media center application, available on many different operating systems, that allows people to consume streaming media.
Now, that one-sentence definition doesn't do justice for this incredible piece of software and that is the reason for this article that will teach you everything that you need to know about Kodi.
Think of Kodi as the frame of an unfinished house. This is your base and foundation for where all of your essential items will be stored.
WARNING!
Your online activity is actively tracked by your Internet Service Provider, app/addon devs, and government through your identifying IP address.
Stream anonymously by using IPVanish VPN.
IPVanish will encrypt your connection to the Internet and mask your IP address so you will remain 100% anonymous.
SAVE 65% FOR LIMITED TIME
IPVanish backs their service with a 30-day money back guarantee.
IPVanish allows you to use your account on unlimited Internet-connected devices
Its task is to host applications and components that will be used for your viewing enjoyment.
You will be able to watch live TV, sports, movies, TV shows, and so much more – all FOR FREE using the Kodi application.
We have been using Kodi since 2004 when it was first available on the original Xbox. Back then, it was named XBMC, short for Xbox Media Center.
Kodi has come a long way since then thanks to the thousands of add-ons, skins, builds, and wizards available for this software.
There have been numerous versions of Kodi since the beginning with tons of updates and improvements.
Our Kodi Resource Page will keep you up to date with the most recent version of Kodi and much more.
Free TROYPOINT Supercharge Kodi Guide

Install the Best Kodi Addons in Seconds
The free TROYPOINT Supercharge Guide teaches you how to install over 60 of the best addons with a few clicks.
Used by over 1 million cord cutters.
What is Kodi?
Kodi itself is simply a Streaming App or APK that we can install on nearly every device imaginable.
Kodi is currently available on the following operating systems: Windows, Mac OS X, Linux, and Android.
What does this mean?
Since most computers come equipped with Windows, Mac, or Linux, we can install Kodi onto our personal computers and laptops.
However, because Kodi also supports Android, it also means that we can install Kodi onto tons of phones and tablets. It also works well with compatible smart TVs and media streaming devices.
There are many television streaming boxes that use Android as their base operating system.  An example of this is the Amazon Firestick/Fire TV.
Both of these devices run a modified version of the Android operating system.  Amazon built the Fire TV operating system off the Android OS which means we can install Kodi onto this device.
You can access our popular Kodi Installation Tutorials below:
How to Install Kodi on Fire TV / Stick.
How to Install Kodi on Chromecast with Google TV
One of the main reasons why the Amazon Fire TV and Fire TV Stick are so popular is due to the fact that they are powerful and inexpensive devices that can run the Kodi Media Center.
Due to the popularity of Roku, I commonly get the question, "How do I install Kodi on Roku?"
Unfortunately, there is no way of installing Kodi onto a Roku device.  Again, your best bet is to use the Firestick or Fire TV.
Although we cover Roku devices on this Website, we don't recommend them due to their closed system.  We recommend the Amazon Fire TV Stick 4K due to its low price and ability to easily Jailbreak it which will allow for free movies, TV shows, live channels, sports, games, and more.
Currently, the most popular streaming device available is the Amazon Fire TV Stick 4k.
Oftentimes, users purchase the Firestick in hopes of "jailbreaking" their device for streaming capabilities.
While this term is often used, it is not what is actually occurring to the device.
Instead, 3rd party applications (including Kodi) are installed onto the Firestick for unlimited streaming possibilities.
Can Kodi Replace Cable?
Many often wonder if using Kodi is a suitable way to "cut-the-cord" and eliminate cable.
In short, the answer to this is Yes.
By setting up live TV features on your Kodi using a Personal Video Recorder (PVR) backend, you can have the same benefits as your live TV.
You can also optimize your viewing experience with the support of add-ons such as Pluto TV, which offers 1,115 channels (as of this writing) from poker tour to car races and everything in between.
Users can also set up live TV on Kodi via PVR IPTV Simple Client with your preferred IPTV Software.
I recommend checking out our popular IPTV Guide below for more information on Live TV streaming.
What is a Kodi Box?
Recently, many people have been purchasing so-called "Kodi boxes" on the web.
Kodi boxes are nothing more than a generic streaming system with the Kodi application already pre-loaded onto it.
Many of these Kodi boxes come "fully loaded" which means they have the application as well as many popular add-ons already installed.
This is an option if you would like but many times the addons will not be up to par or to your liking.
That is why it is suggested to purchase a "basic" streaming device like a Firestick or Chromecast with Google TV.
Once you have the digital media player of your choice, you can customize it by downloading Kodi and all add-ons, etc. you may desire.
As of this article, there are also hundreds of various Android TV Boxes on the market today and one of their main purposes is to effectively run Kodi Media Center.
My personal favorite Android TV Box and one I would recommend to anyone is the popular MECOOL KM3.
Or, if you're looking for something more powerful, the NVIDIA SHIELD is also a great option.
One of the coolest features of Kodi is its ability to stream online video from a variety of sources through various add-ons.
What is a Kodi Addon?
You can think of a Kodi Add-on as a small application that extends the functionality of the core software.
There are literally thousands of add-ons that can be installed within Kodi that will turn this media center software into an online streaming beast.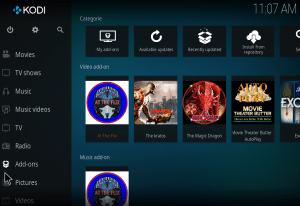 Kodi provides a list of add-ons through its official repository but there are thousands more available through different sources on the Internet.
Some of the most popular Kodi add-ons provide access to free movies, television shows, live TV streams, and more.
These add-ons are designed to search the Internet for free media content and serve the video or audio streams through your Kodi.
Kodi add-ons are always changing, updating, and being created. So be sure to search often for any type of specific add-on you may want on your device. Add-ons are available for any platform that can host the Kodi program.
Kodi add-ons usually come in a .zip format and can be installed with very little effort by using the addons section under the settings tab within Kodi.
You can learn how to install these add-ons and much more in the TROYPOINT How To Use Kodi Guide:
You can also see a detailed list of the Best Kodi add-ons that is continually updated so you know which ones are working!
What Is A Kodi Build?
A Kodi Build is a great way to get up and running quickly within Kodi.
A Kodi build will install everything in one click such as popular add-ons, skin, settings, electronic program guide, and more.
Once you have Kodi installed on your device, it is now up to you to customize it just how you prefer.
You have the option of going through all different add-ons and choosing the ones you like best, or you can install just one build which includes numerous add-ons with plenty of content.
With a build, you will save hours of searching and selecting specific add-ons and be up and running in just minutes with a few clicks.
Using a build is the easiest way to use Kodi to stream and download content in a quick and sufficient manner. You will be able to get shows, movies, and all viewing items you might need in one location without the hassle of diving through all Kodi add-ons.
Our best Kodi builds list below will provide you with numerous options for personal preference.
I suggest trying a few of them to see which one you like the best!
What is a Kodi Repository?
An easy way to think of a Kodi repository or "repo" is a bucket that contains multiple Kodi add-ons that are split up into separate categories.
Rather than installing Kodi add-ons individually, you can install a Kodi repository that contains multiple add-ons that could all be to your liking.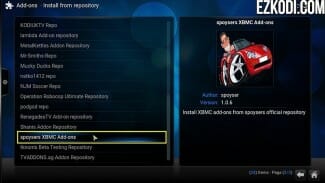 With a repository, add-ons are continually updated once a newer or better version has been released.
When you receive instructions to install a specific Kodi add-on, more than likely, those steps will involve installing a specific repository that will include other add-ons that you can install in addition to the one that you want.
Kodi repositories are also installed like individual add-ons, through a .zip file within the Kodi settings panel.
TROYPOINT has created a best Kodi repositories list below for your enjoyment.
What is a Skin?
One of the coolest features of Kodi is how awesome it looks and this is due to the amazing skins that are available.
Just like Kodi Add-ons, there are literally thousands of skins available that you can install for free.
Within the Kodi Add-on Repository, you can access the category that displays various skins.
These popular skins allow the end-user to modify menus, images, shortcuts, and icons in a quick manner.
This allows for a pretty cool-looking Kodi setup that you can tailor to your liking.
TROYPOINT's Best Kodi Skins list will provide you with the most popular Kodi Skins available today.
Very similar to the situation with the Kodi add-ons, you can find other skins that are available on the internet but not included within the official repository.
Warning! Protect Yourself With IPVanish VPN
Most cord-cutters use a IPVanish VPN and rightfully so.
The free streaming applications, addons, and IPTV services that you use are usually hosted on insecure servers.
Without a IPVanish, your IP Address is being logged.
Your IP Address points back to your location and identity which compromises both your privacy and security.
Your current identifying IP Address is

2607:fb90:b414:915a:df12:f34:c253:416b
When you use IPVanish, your real IP address will be converted into an anonymous new one.
IPVanish VPN will provide you with an anonymous connection to the Internet.
This will prevent your Internet Service Provider, app/addon developers, government agencies, and any 3rd party from logging what you're accessing online.
The most popular VPN among cord-cutters is
IPVanish
due to their blazing fast speeds and zero log policy.
It's important to use a VPN that is fast since we are streaming large HD files. Its also crucial to find one that keeps no logs of what their subscribers access while online.
Setting up IPVanish VPN on your streaming device is simple!
Step 1
Register for an IPVanish VPN account by clicking the link below.
This exclusive link provides you with a hefty discount.
Register for IPVanish Account & Save 65% with Yearly Plan
Step 2
– From the home screen hover over Find.
For those of you using Android TV devices, you can easily install the IPVanish app directly through Google Play Store.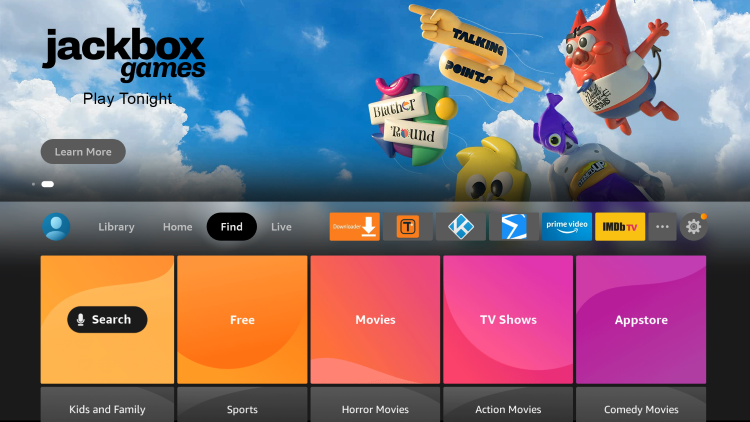 Step 3
– Scroll down and click Search.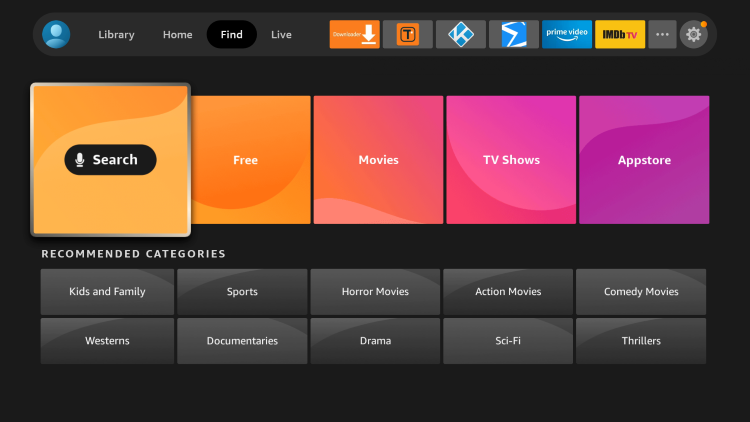 Step 4
– Type in "Ipvanish" and click the first option.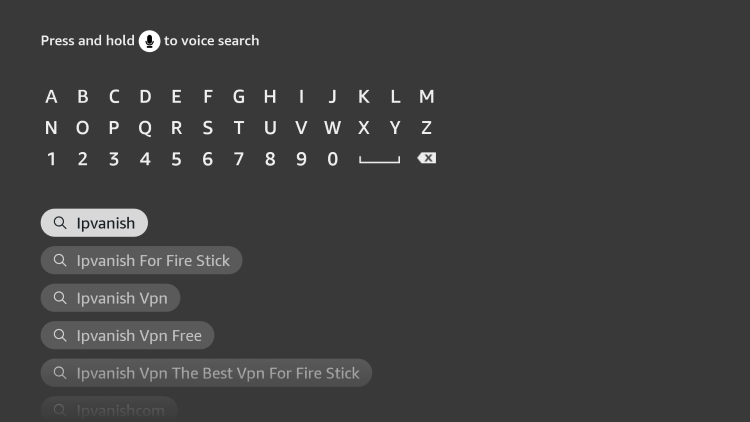 Step 5
– Click the IPVanish VPN app.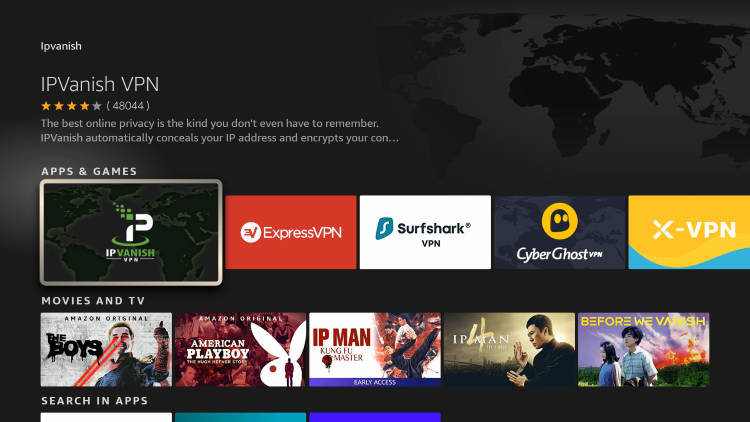 Step 6
– Click Download.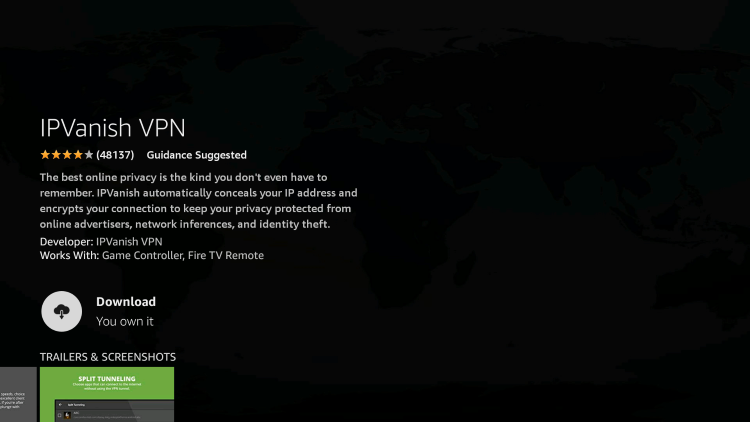 Step 7
– Once the IPVanish app installs, click Open.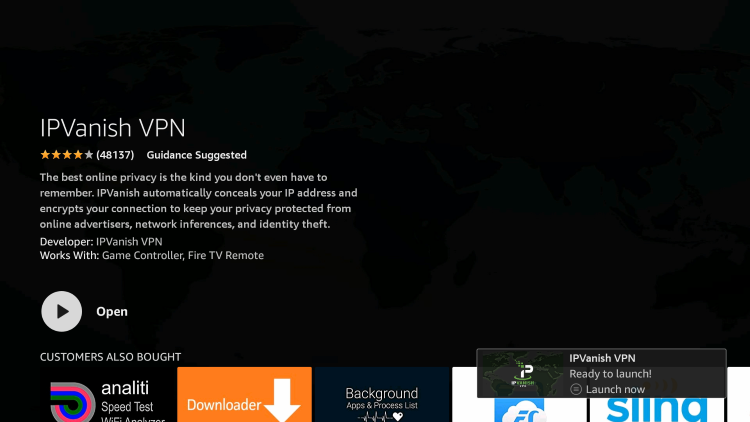 Step 8
– Enter your IPVanish account information and click Log In.
You will get your username and password when you
register for an account
.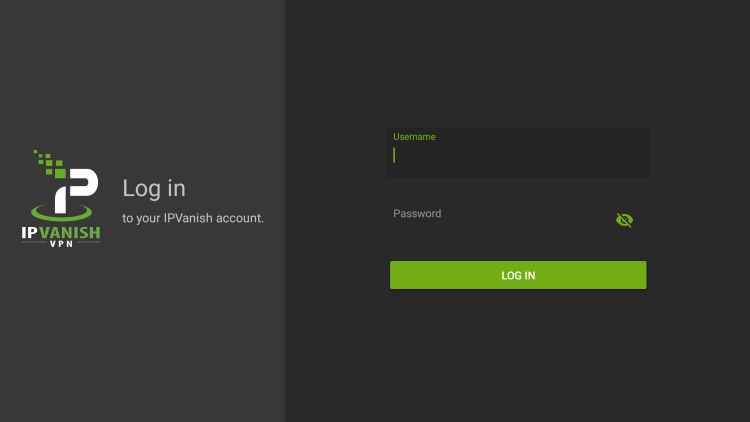 Step 9
– Click Connect.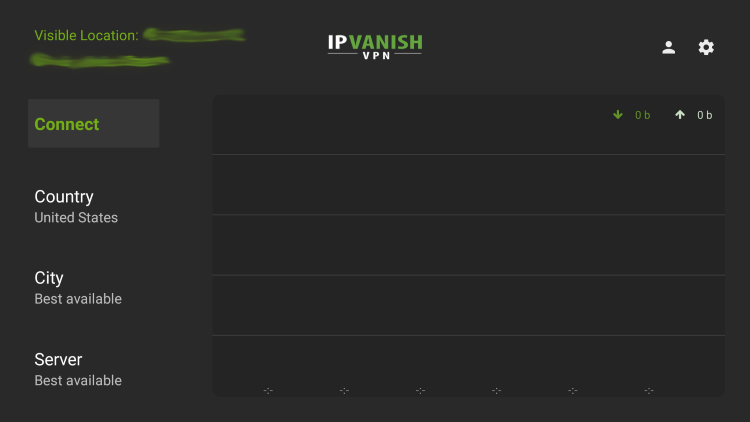 Step 10
– Click OK.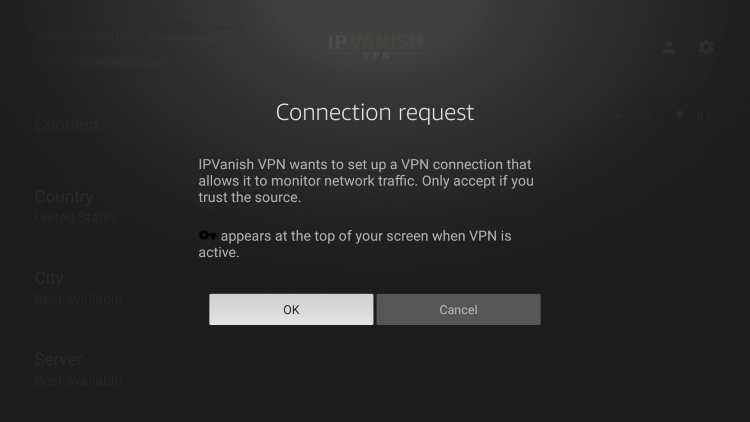 Step 11
– Success! Your identifying IP Address has changed and you are now anonymous.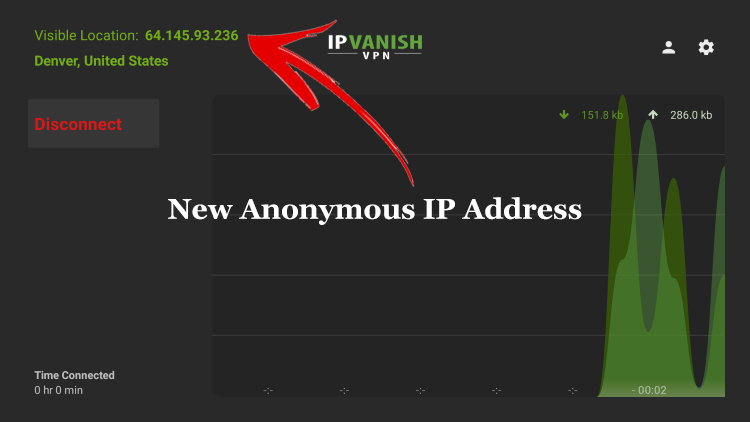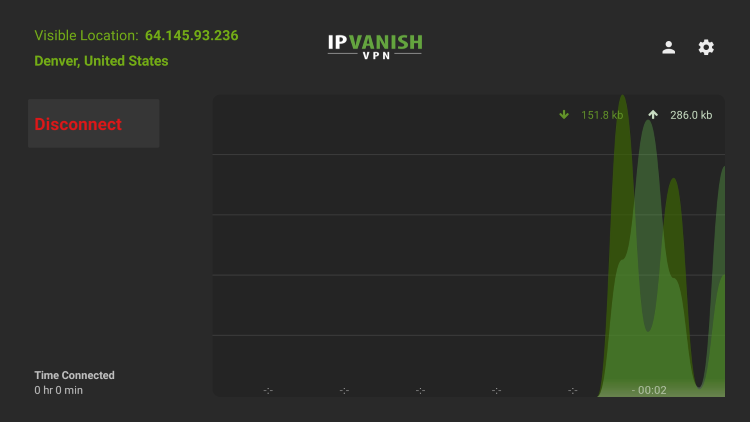 Click the Home Button on your remote and the VPN will remain running in the background.
Congratulations! You are now protected by IPVanish which means everything that you stream or access through your Firestick or Android TV Box is hidden from the rest of the world.
If you ever need to stop the VPN service, simply re-launch the application and click the DISCONNECT button.
You can now setup IPVanish VPN on all of your other Internet-connected devices. You can use IPVanish on unlimited devices!
What Is A Kodi Wizard?
A Kodi Wizard usually includes a list of multiple builds that you can choose to install with a single click.
A wizard may also include some handy tools that can help with buffering, speed test, installing Android applications, etc.
You will see that everything outlined above such as add-ons, repositories, and builds are usually all combined into a wizard.
A Kodi wizard is a time-saving tool that can handle many functions.  This is the future of Kodi and new users will love this option.
The Kodi Wizards can also be installed as a .zip file within Kodi settings panel.
Check out our best Kodi wizards list below!
What Is A Kodi EPG?
A Kodi EPG is an electronic program guide that works with the live TV add-ons that you have installed on your system.
Very similar to the program guide that comes with your cable or dish service, this function allows you to see what is currently playing and start the stream through this user-friendly interface.
There are many different Kodi EPG add-ons available but keep in mind that they are dependent on the live TV add-ons available for installation.
I have a feeling that Kodi electronic program guides will become more popular as live TV add-ons are improved and streaming becomes more readily available.
For more information on EPG, check out our article below.
Electronic Program Guide (EPG) – Everything You Need to Know
What Else can Kodi Do?
Download and Stream Music
As stated earlier in the post, Kodi is able to do so much more than just stream TV shows and movies.
With different add ons, Kodi can transform into your tool for all digital media. One great aspect that Kodi offers is to store and play music in various formats including AAC, MP3 and OGG.
Using one of these Music add-ons will allow you to download, store and play all music of your choice.
It is essentially the same thing as purchasing Apple Music or Spotify Premium, but FOR FREE. Kodi is also able to download and play podcasts of all different types which you can do easily with the proper add-on.
Upload Pictures and Videos, View Social Media Platforms
Another important feature that Kodi offers is the ability to store and view pictures and videos from your library.
Kodi offers numerous Picture add-ons that allow you to edit photos, create slideshows, and so much more. You may also use these photos to create skins and change backgrounds on your supported Kodi device.
Social Media and Weather Apps are another great service Kodi can provide. You can use Kodi to download such items as Facebook, Twitter, YouTube, and many more.
All of these items to go along with News Sources can be used on the Kodi application. Using this software, everything you have known in the digital world will be combined into one amazing device.
Download, Install, and Play Video Games
With the Kodi app installed, you will be able to access tons of video games from all different formats.
Everything from Android apps to retro video games are able to be downloaded and played on your chosen Kodi device.
With hundreds of different gaming add-ons available, there is no shortage of video games capable of being played using Kodi.
How to Play Retro Games on Kodi
Organize files and content
Kodi's media library is a repository for movies and TV shows, music and photos and is best for organizing your content.
In other words, it's a media library and player in one that is most useful when you want to keep organize your growing collections.
Keep track of those that you only watched halfway through, resume watching a video from the scene where you left off, categorize your favorite music, and group content according to genre.
You can also install add-ons such as Trakt.tv that lets you sync TV shows and movies across numerous platforms and devices so you can stay updated on all your favorite programs.
Kodi also assigns relevant meta-information for each content so it's easier to categorize and search for the file. For instance, it displays a TV series' poster, synopsis and other information.
You can also search based on actors so you can view the roster of movies and TV programs that they have starred in.
How to Use Kodi
Kodi packs an interface that makes it easy to install add-ons, play media and even personalize the interface using configuration features.
The top portion of the home screen consists of the Power, Settings, and Search icons.
The Power icon
provides the following options:
Exit: Eject Kodi from your operating system
Power off system: Power OFF your computer
Custom shutdown time: Shutdown your computer after entering a countdown time
Suspend: Suspend your computer
Reboot: Restart your computer
The Settings icon

, on the other hand, lets you access Kodi basic configuration settings.
On the top portion, you will find:
File manager
Add-ons
System information
Event log
Under Settings, you will find:
Player
Media
PVR & Live TV
Services
Games
Interface
Profiles
System
Finally, the Search icon allows you to search for media stored in the local library, find specific add-ons, search on YouTube and TheMovieDB easily.
On Kodi 18, the following default menu items can be found:
Movies: Takes you to the list of movies in the video library
TV shows: Takes you to the list of TV programs in the video library
Music: Takes you to music files sorted by Genre, Artist, Album, Song, or Year
Music videos: Takes you to the list of music videos sorted by Genre, Title, Artist, Albums, Directors, Studio or Tags
TV: Allows you to access Free To Air TV channels with a PVR add-on
Radio: Allows you to access Free To Air radio channels with a PVR add-on
Games: A new addition to the latest Kodi version that takes you directly to games
Add-ons: Takes you to the Add-ons menu that contains Video-add-ons, Music add-ons, Program add-ons and others
Pictures: Allows you to view file-based pictures and image-related add-ons
Videos: Takes you to Sources' file system. This contains views, movie library, TV show library, music video library, playlists, and video related add-on
Favourites: Takes you media tagged as Favourite for easier navigation
Weather: Allows you to know about the weather forecast in your area
Please note the above menu items are customize-able.
There are also other menus that provide users with more customization. These include:
The Sideblade Menu allows further configuration depending on the media. In the example below, a menu is presented for video.
The Context Menu lets you play the content, display information, mark it as watched, play from a specific scene and add to your favorites list. The menu is different for videos, movies and YouTube.
Finally, the Information Page displays metadata for specific content. In the example below, you can find the director, writer, rating, studio, first airing date, rating, status, synopsis, image and title banner.
You can choose to play the episode, watch a trailer, view extended information, display fan art or find movies from the same director.
Is Kodi Legal?
Kodi as an application is 100% completely legal. Downloading and installing the Kodi app crosses no legal boundaries and you can use it for numerous functions.
Some of the add-ons and plug-ins that are available on Kodi may cause issues as being pirated content.
Many of the popular add-ons that stream movies and tv shows may be blocked by your Internet Service Provider.
That is why the best route to take when using Kodi is to install a VPN for your device.
Read our guide below that covers all areas of the popular question – Is Kodi Legal?
If you have a VPN in place there will be no way for your ISP to track or block the content you are viewing. You can see below different tutorials on installing a VPN for your preferred Kodi device.
Here's a screenshot of a VPN running on a device. In this example, I've used IPVanish.
Best Kodi VPN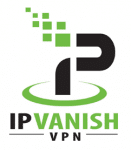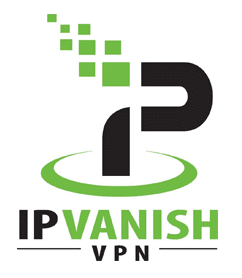 Many people who use Kodi on a regular basis use a VPN service.
A VPN is a virtual private network which allows a Kodi device to connect to it and in return provides a different IP Address and masks the Internet activity of the user by encryption methods.
IPVanish is the Best VPN for Kodi and is trusted by hundreds of thousands of Kodi users across the world.
Learn everything you need to know about a VPN by CLICKING HERE.
Why would you need a Kodi VPN?  Many Internet service providers are starting to block Kodi add-ons, builds, and wizards.
The reason they are blocking these is due to the fact that many of these companies also provide cable service and these Kodi services will cut into their profits.
A Kodi VPN will mask your activity and provide you with the privacy that you deserve and allow you to connect to all of the best Kodi add-ons, builds, and wizards.
So why do you need a VPN for your Kodi? Here are the reasons why so many users have been convinced.
ISPs can slow down your connection — intentionally!
ISP throttling or the intentional slowing of your internet connection by your ISP once you download large video files is rampant. Comcast, Cox Communications and even Charter have allegedly broken seeding connections by users who have accessed P2P or BitTorrent traffic on the network.
Geo-Blocking Addons
Many VPN content providers only limit their services to specific countries while some such as Netflix and Amazon do not release all of its streams to certain regions.
Geo-blocking can be very disappointing especially those who travel to countries where the government has issued access restrictions to a website.
In addition, new content releases such as video games are oftentimes available first in the USA. If you're in another country and can't resist joining the first batch of gamers to try out the release, then it's time to think about a VPN.
Privacy loss is possible without a VPN
Your location and identity are visible, making you vulnerable to intrusion.
A VPN service can allow you to stream movies and TV shows, download files and even browse on any website while staying anonymous. That is, not even your original ISP can track your traffic and activities.
Below is a link to a resource page that will help you install a VPN on your Kodi device.
What Can I Stream with Kodi?
There is plenty of content that you can stream with Kodi from blockbuster favorites to highly rated TV series.
Take note that Kodi does not directly provide any content since it only serves as a media player. With the growing number of add-ons that you can install, you won't run out TV shows and films to watch.
However, Kodi does not encourage patronizing pirated media including illegal downloads and streams. You are liable for all the content that you download, stream or install.
Frequently Asked Questions
What is Kodi and Do I Need It?
Kodi is a media software system or Streaming App that users can install and set up to find tons of content including Movies, TV Shows, and more.
Can you Get in Trouble for Watching Kodi?
Kodi is a 100% legal application that has the ability to install various add-ons that host content. The end-user is responsible for all content you access within Kodi.
Is Kodi Free?
Yes. Kodi is absolutely free to install and use on any device. It is also ad-free which means you can stream without interruptions.
Can I Watch Movies on Kodi?
Yes. Users can install various add-ons that provide streaming content such as Movies, TV Shows, Live TV, and more.
This page includes affiliate links where TROYPOINT may receive a commission at no extra cost to you. Many times, you will receive a discount due to the special arrangements made for our visitors. I will never promote something that I personally don't use or recommend. Purchasing through my links directly supports TROYPOINT which keeps the content and tools coming. Thank you!
Register as a TROYPOINT Insider and discuss this article with thousands of other cord-cutters.