Installing the IPVanish VPN app on your Fire TV Stick, Fire TV, NVIDIA SHIELD, Android TV Box, phone or tablet is easy.
Simply search your respective app store for "IPVanish" and install the application.
Fire TV/Stick users can install directly through the Amazon App Store.  Android TV Box/phone/tablet & NVIDIA SHIELD owners can install through Google Play Store.
1. Install IPVanish VPN Application
2.  Input the username and password that you set when registering for your IPVanish account and then click Login.  Your username is the email address that you used to register.
3.  Most of us will usually click the CONNECT button without configuring anything else in the settings panel.  But, not so fast!
Let me summarize what the various settings do and I will explain how I configure each of them myself for the best possible IPVanish experience.
IPVanish VPN Settings
The following screenshots are taken from a Fire TV Stick 4K but the same settings will also appear on other Android-powered devices as well.  The appearance of the screen may vary depending on device.
To access the settings section, click the gear icon in top-right corner.
Start IPVanish will automatically launch the application when your device (Fire TV Stick/Android TV Box, etc.) is turned on.  I leave this off because there are some applications that I don't use the VPN with.
Auto Reconnect will automatically re-connect the VPN if it is terminated for some reason unexpectedly.  I keep this option turned on to allow for maximum protection in case the VPN disconnects for some reason.
Allow LAN access when turned on will not route local are network traffic through the VPN.  I keep this turned on so that I can connect to the Firestick or Fire TV through the network with various apps such as Plex Media Server or Amazon Fire TV Remote control app.
Split Tunneling allows the user to choose applications that can connect to the Internet without being routed through the VPN.  This is handy when using applications that don't allow for VPN use such as Netflix.  This feature is still in its infancy and may not work properly on all Fire TV models yet.
Some paid service such as Netflix and Amazon Prime don't play well with VPNs and they will block your access if you are using one.
If the above split tunneling feature doesn't work, simply disconnect your VPN and use the application with it off.
Once inside the Split Tunneling settings, you can check which apps don't require VPN protection.  Click the three vertical dots in top-right corner will allow you to show system apps such as Prime Video so you can activate this feature for those as well.
Show system apps button.
System apps are displayed after enabling "Show system apps".
Scramble adds obfuscation to Open VPN which may allow it to bypass Websites or services that block VPNs.  I keep this off unless there is a site or service that is blocking my VPN where this setting circumvents the action.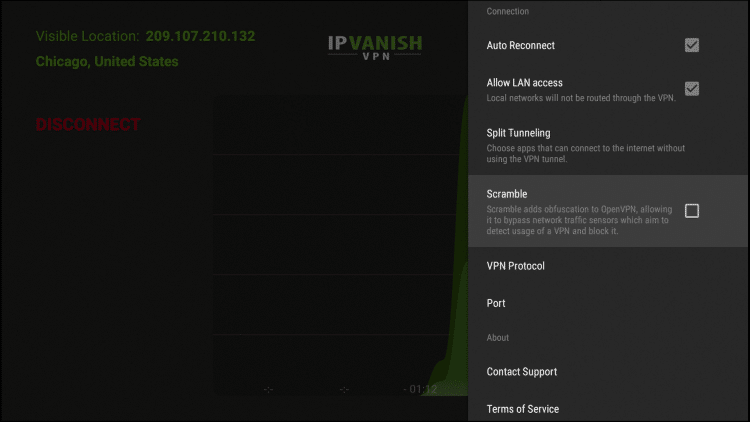 VPN Protocol is the connection protocol used by the application.
OpenVPN (TCP) and OpenVPN (UDP) are the available settings for VPN Protocol.  UDP usually provides much faster download speeds when using a VPN so I recommend that option.  If your VPN app is not connecting, it may help switching your connection protocol in this section.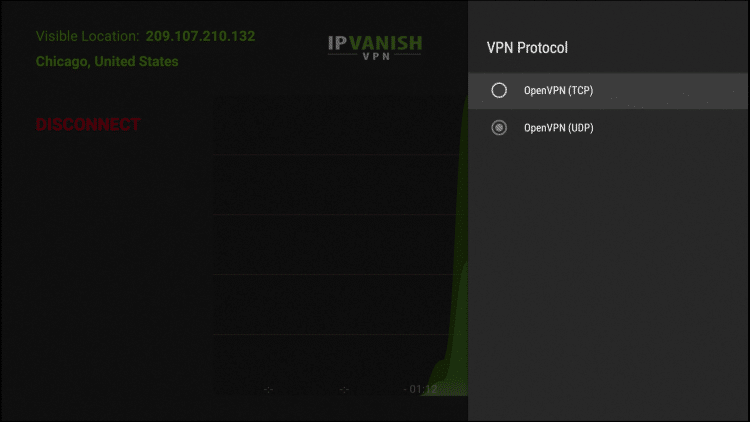 Port is the tunnel through which your Internet traffic moves.
Port 443 is optimal since this is usually used for HTTPS traffic and may help get around various blocks.  I suggest leaving this setting on 443 unless directly by IPVanish support staff to change it.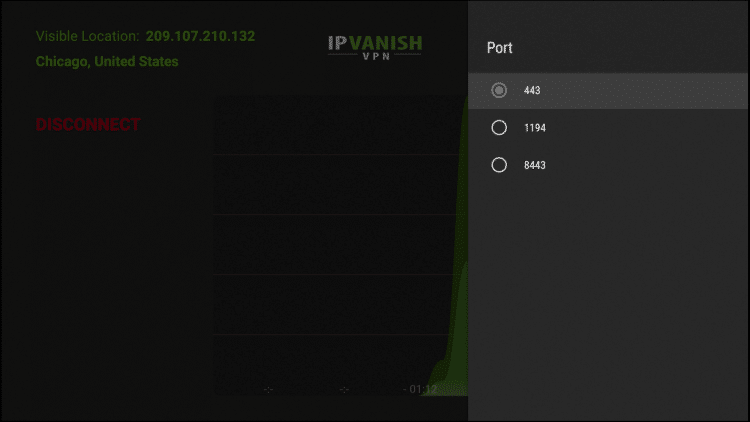 Contact Support will direct you to the IPVanish support information.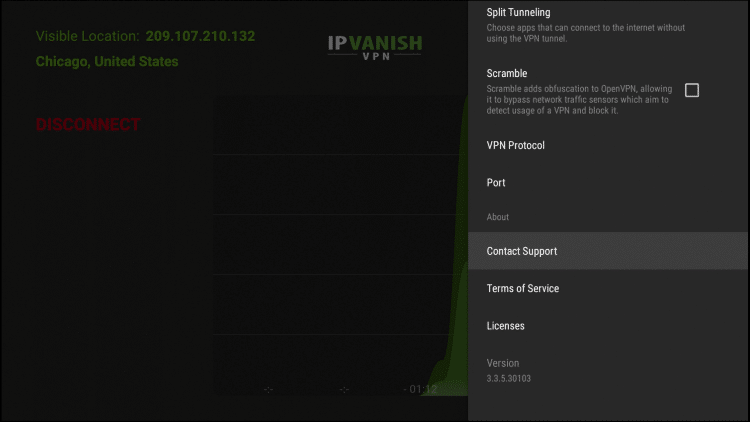 Terms of Service provides their most recent document.
Licenses provides a document with the licenses used within the application/service.
SAVE UP TO 73% WITH THIS EXTENDED CYBER MONDAY DEAL

Use IPVanish on unlimited devices & when away from home.

IPVanish backs their service with a no-risk 30-day money back guarantee.