The following guide will describe a VPN Protocol, and which is the Best VPN Protocol to Use on your internet-connected devices in 2022.
A virtual private network (VPN) is a network connection that keeps unauthorized access to your data and identity only. In other words, a VPN will mask your IP Address.
This prevents your ISP, the government, hackers, and app developers from logging what you are accessing while online.
Remember that VPN uses encapsulation (to wrap data packets with another type of packet so information remains hidden) and encryption (to encode and decode data to prevent unwanted packet intercept through a decryption key).
While all VPNs use both encapsulation and encryption, they don't all share the same technologies.
For more detailed information on VPNs including installation guides, we suggest viewing our in-depth VPN Guide below.
What is a VPN? Your Complete VPN Guide
VPNs have varying protocols and quality VPN service providers, like IPVanish VPN, allow its users to select which protocol to use.
WARNING!
Your online activity is actively tracked by your Internet Service Provider, app/addon devs, and government through your identifying IP address.
Stream anonymously by using IPVanish VPN.
IPVanish will encrypt your connection to the Internet and mask your IP address so you will remain 100% anonymous.
SAVE 65% FOR LIMITED TIME
IPVanish backs their service with a 30-day money back guarantee.
IPVanish allows you to use your account on unlimited Internet-connected devices
The selection depends on one's preference for security level, speed, device, and setup complexity. Each has its pros and cons.
Therefore, knowing which VPN protocol to use can help in optimizing your online experience.
I highly recommend watching the video below for tips on choosing the best VPN protocol that can help increase speed!
VPN Protocol Speed Trick – Video Tutorial
Important Links:
Register for IPVanish VPN with Best Discount
Amazon Fire TV Stick 4K
NVIDIA Shield Android TV Pro
This article is categorized into the following sections:
What is a VPN Protocol?
Why is a VPN Protocol Important? 
What are the Major VPN Protocols?
VPN Protocol Speed Tests
How to Pick the Best VPN Protocol
Which VPN Service Provides the Best VPN Protocol for Your Network? 
VPN Protocols FAQ
What is a VPN Protocol?
A VPN's primary goal is to encrypt your connection to the internet and mask your IP address.
The extent of protection depends on the encryption protocol that you are using.
Simply put, a VPN protocol decides how your VPN will keep data transfers secure and private.
What makes a protocol effective is its ability to implement protection to your traffic through encryption, hash authentication, ciphers, and cracking resistance.
The more complex the algorithm of the cipher is, the more difficult it is to crack using brute force or exploits.
VPN protocols have different specifications. While one protocol's strength is ultra-fast speed, another protocol's advantage is its level of security.
Why is a VPN Protocol Important?
A better level of security and privacy is needed throughout the network but if you don't have a VPN, your address is made available for your internet service provider (ISP) to check.
However, with a VPN, you are guaranteed that no snooping takes place. But to achieve this, a VPN protocol is needed to have extra security, faster speed, and better configuration.
By understanding the basics of each VPN protocol, you will be better informed on what encryption protocol best optimizes your online experience.
What are the Major VPN Protocols?
There are a lot of VPN protocols to choose from and most non-tech folks get easily intimidated by the technical names of each.
But you don't have to be tech-savvy to understand their differences.
Here's a simplified description of each VPN protocol.
IKEv2/IPSec
The Internet Key Exchange v2 (IKEv2) protocol is also paired with IPSec for authentication and encryption.
It is open-source (if you don't prefer Microsoft's version) and can support both native and third-party clients.
IKEv2/IPSec is often used in mobile devices on either 3G or 4G LTE.
That's because when you suddenly encounter interruptions in your network connection, it can help you re-establish it quickly (think of switching your connection from Wi-Fi to mobile).
In addition, its network switching capabilities are second to none across most types of networks. It's one of the fastest protocols today as well as the most secure.
Despite this, the protocol is not commonly supported since it's harder to implement on the VPN server-side (with its configuration being complex). It's also blocked by most firewalls.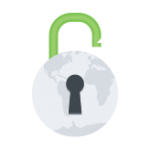 PPTP
Point-to-Point Tunneling Protocol or PPTP is considered one of the oldest protocols in the industry.
This was introduced by Microsoft in 1195 in consortium with other tech companies.
Those who have gone through the hassles of dial-up networks should be familiar with this protocol.
Today, PPTP is used only in certain applications where no heavy encryption is required such as intranet (think of your office's internal network).
In addition, it's very easy to set up. In fact, many devices today have built-in PPTP in them.
It's also commended for being one of the fastest VPN protocols around considering its lower encryption standard.
The more inferior security features, the better connection speed there is.
Compared to other modern protocols, however, PPTP's security can be cracked easily as the general VPN industry improved.
Its exposure to many vulnerabilities such as MS-CHAP-v1 and v2 comes as no surprise then to critics and security analysts.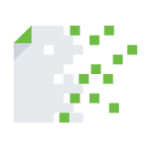 L2TP/IPSec
Layer 2 Tunnel Protocol (L2TP) is a recent protocol that is regarded as an extension of PPTP.
However, it lacks any integrated encryption on its own that's why it is paired with Internet Protocol Security (IPSec).
IPSec contains the technology that manages the authentication between the computer and the VPN server.
And since L2TP cannot support double encapsulation (to set up the PPP connection and then the IPSec encryption), IPSec is a viable pair.
This makes such pairing a better alternative to PPTP.
In terms of security, this protocol uses the 256-bit AES standard encryption, which has hardly encountered any vulnerabilities, making it almost impossible for any type of brute force attack (even by the government) or man-in-the-middle intrusions.
As such, it's known for accessing the internet through a VPN with improved security and easy setup for average online users.
The downside to using this protocol, however, is that double encapsulation makes it slower relative to other protocols.
This is because traffic has to be converted into L2TP form first plus the addition of the second encryption layer.
SoftEther
One of the newest protocols available, SoftEther is an open-source VPN multi-protocol (serving different protocols as a server). The VPN protocol is constantly updated.
Its advantage over OpenVPN is its range of functions such as GUI Management and Dynamic DNS Function.
In terms of security, this protocol has been praised for its stable and consistent encryption across various OS including Linux.
It's not common to find SoftEther among many VPN providers though. This is because it doesn't have native OS support and users have to install it on their devices rather than getting it directly from their VPN service provider.
SSTP
Secure Socket Tunneling Protocol or SSTP utilizes 2048-bit SSL/TLS certificates for authentication and 256-bit SSL for encryption.
It's trusted for the security level that it provides, which supports both native and third-party clients.
SSTP works on both Windows, Android, and Linux but it's popular only among Windows users because it's easier to get fully integrated compared to other OS.
One advantage of SSTP is that it can be configured using the AES encryption so users seldom encounter issues on the platforms that it is built into.
SSTP, in addition, is also very difficult to detect and block. But since it is proprietary, users are not able to access the code, unlike open-source protocols.
This is a reason why users often choose OpenVPN over SSTP instead.
OpenVPN
One of the most favored open-source protocols that can run on any port is OpenVPN.
It is used in traditional security protocols based on SSL and TLS and for Point-to-Point as well as Site-to-Site networks.
Using a 160-bit SHA1 hash algorithm, 2048-bit RSA authentication and 256-bit AES standard encryption make this protocol highly trusted even by experts.
Users praise its tight security, easy configuration, and flexibility across multiple platforms.
OpenVPN uses both with User Datagram Protocol (UDP) and Transmission Control Protocol (TCP) Port to mask your VPN connection as HTTPS traffic and also get away with blocking.
OpenVPN over TCP provides automatic retransmitting of packets to prevent failed websites and downloads, while OpenVPN over UDP is used for online gaming and voice over internet protocol (VoIP) to avoid interruptions.
OpenVPN has a few limitations though. First, there's no native integration so non-tech users may find it difficult to install.
Third-party software is needed to set up the protocol although most VPNs already provide this.
Second, the unbreakable encryption results to low speeds although recent updates by its strong community have made the compromise less noticed.
Wireguard
Wireguard is another new VPN tunnel protocol that is already made available on several platforms although the full protocol is still a work-in-progress.
Because of this, the full security level, setup, and configuration are still not known. Therefore, the protocol is not common among VPN service providers.
Some of its advantages include updated encryption standards, a small code base for easier evaluation, more rapid connection speeds, and improved reliability.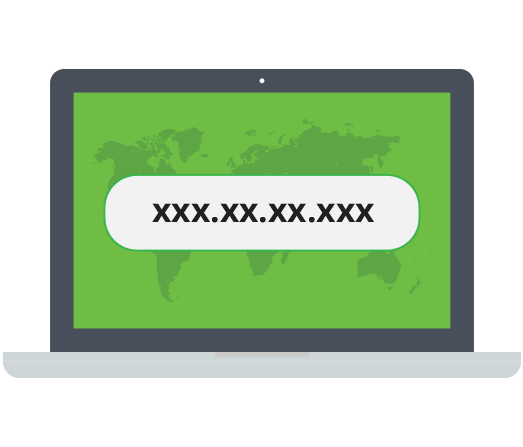 SSL/TLS
These are often mentioned and used in VPN although these are not technically VPN protocols.
Secure Sockets Layer (SSL) and its successor, Transport Layer Security (TLS), are able to create a VPN connection where the browser becomes the client and only specific applications are allowed for access.
You may find this in most eCommerce websites to provide security for online shoppers in their transactions.
That is, every time that you connect to an HTTPS website, SSL protects your connection to the server.
TSL, on the other hand, is regarded as much more efficient when protecting against attacks than SSL because it has new components that maximize security features.
VPN Protocol Speed Tests
Similar to the video above, we also wanted to provide screenshots for testing the various VPN protocol speeds.
Speed is one of the most important factors when it comes to choosing a VPN for your devices. If you are experiencing speed issues with your VPN, I suggest viewing our guide below.
Below you will find screenshots showing speed test results using the different VPN protocols. I am using IPVanish VPN on an Amazon Firestick 4K and a Windows PC.
It's important to note that there are varying protocol options between the Firestick/Fire TV and other devices like a Windows PC, which is why I wanted to test both.
For information on how to install IPVanish on these devices, I recommend viewing our installation tutorials below.
How to Install VPN on Firestick/Fire TV
How to Install VPN on Windows
Although there are hundreds of Internet speed tools available, for this example I am using the Analiti Speed Test app for the Firestick, and our TROYPOINT Speed Test tool for the PC.
Unfortunately, Analiti is only available as an application, which is why we are using the TROYPOINT Speed Test tool with the PC.
How to Install Analiti Speed Test on Firestick/Fire TV
Firestick/Fire TV VPN Protocol Speed Tests
Prior to testing different VPN protocol speeds, it's important to understand how to change protocols within the IPVanish app.
Follow the quick steps below for how to change protocols.
1. Launch the IPVanish VPN App on your Firestick/Fire TV and click the Settings icon on the right
2. Select VPN Protocol
3. Notice the two options – OpenVPN and IKEv2 Beta, we will be testing both of these protocols
4. To switch between OpenVPN UDP and OpenVPN TCP, make sure OpenVPN is selected, click the back button, and click Protocol
5. Here you can choose between OpenVPN UDP and OpenVPN TCP
That's it! Now check out our results below after testing the various protocols.
When testing we used the same country, city, server, and port to make sure these factors were constant.
Note: When switching between protocols to test speeds, always click Disconnect before changing to another protocol.
OpenVPN UDP – 51 Mbps down & 20 Mbps up
OpenVPN TCP – 54 Mbps down & 21 Mbps up
IKEv2 Beta – 25 Mbps down & 19 Mbps up
Fastest VPN protocol on Firestick/Fire TV – OpenVPN TCP
Important: If you are still experiencing slower download speeds on your Firestick/Fire TV after adjusting protocols, I suggest looking into a Firestick Ethernet Adapter.
PC VPN Protocol Speed Tests
When using various VPN protocols on a PC, you will notice there are more protocol options to choose from.
To switch between VPN protocols on a PC, follow the two short steps below.
1. Launch the IPVanish VPN app on your PC and click Settings on the left menu
2. Click the Connection tab and you will notice the dropdown options under Active Protocol showing the various protocols
That's it! Now check out our results below after testing the various protocols using a PC.
When testing we used the same country, city, server, and port to make sure these factors were constant.
OpenVPN UDP – 27 Mbps down & 16 Mbps up
OpenVPN TCP – 48 Mbps down & 17 Mbps up
IKEv2 – 91 Mbps down & 19 Mbps up
L2TP – 60 Mbps down & 19 Mbps up
SSTP – 27 Mbps down & 16 Mbps up
PPTP – 74 Mbps down & 15 Mbps up
Fastest VPN protocol on PC – IKEv2 
How to Pick the Best VPN Protocol
When selecting the VPN protocol type you want to use, it ultimately comes down to user preference.
If you want:
Faster speeds in general, then choose PPTP or IKEv2/IPSec 
The most stable on mobile devices, then choose IKEv2/IPSec.
Full native support, then choose PPTP, L2TP/IPSec or OpenVPN.
Easy setup, then choose SSTP or PPTP
The least resource usage, then choose SSTP or OpenVPN.
More secure, stable and faster connection, then choose OpenVPN over UDP.
Low-risk browsing but with rapid speed (such as streaming your favorite TV shows), then choose PPTP.
To open geo-blocked websites with less concern on security or privacy, then choose PPTP.
Undisrupted connection when switching between networks, then choose IKEv2/IPSec.
Download torrents (with some slowdown in connection speed), then choose L2TP/IPSec
Multiple types of authentication processes, then choose OpenVPN.
A protocol that's compatible with mobile devices that can't accommodate OpenVPN, then choose L2TP/IPSec.
A small code base and you're a Linux user, then choose Wireguard.
A decent connection and you're a Windows user, then choose SSTP.
To scramble SSL handshake metadata to bypass firewalls abroad, choose SoftEther.
Which VPN Service Provides the Best VPN Protocol?
Aside from ads and pop-ups and slower speeds that are common among Free VPNs, a common feature is that they have very limited security protocols.
A quality VPN should support multiple protocols in order to be powerful and adaptable for the end-user.
Over the past few years TROYPOINT has tried many VPN Services and found IPVanish offers the convenience of the following protocols:
IKEv2/IPSec
OpenVPN (ovre UDP and TCP)
L2TP/IPSec
PPTP
Plus IPVanish provides other benefits of a quality VPN:
Reliable connection
Faster speeds
No traffic logs
Unlimited device connections
Thousands of servers across the world, which is perfect for unblocking websites
24/7 customer support
Unlimited server switching
Compatible apps for various operating systems
Unlimited peer-to-peer traffic
Has a lot of recommendations from independent reviewers
Money-back guarantee
Transparent privacy policy
Learn more about IPVanish by reading our unbiased review linked below.
VPN Protocol FAQ
Which VPN Protocol is the Best?
You should use the VPN protocol type that fits your specific needs. For the fastest speeds we recommend the IPSec protocol, and for reliability, we recommend PPTP protocol.
What are the Types of VPN Protocols?
The common types of VPN protocols are IPSec, IKEv2, OpenVPN, PPTP, L2TP, and SSTP.
What Does it Mean if a VPN Protocol is Closed-Source?
It means that it can't be audited by analysts and security experts independently.
Is the L2TP/IPSec Protocol Supported by Most Devices?
Yes, it is supported by most PCs, smartphones, and OS.
This page includes affiliate links where TROYPOINT may receive a commission at no extra cost to you. Many times, you will receive a discount due to the special arrangements made for our visitors. I will never promote something that I personally don't use or recommend. Purchasing through my links directly supports TROYPOINT which keeps the content and tools coming. Thank you!
Register as a TROYPOINT Insider and discuss this article with thousands of other cord-cutters.