The following guide will show you how to set up the best Firestick Ethernet Adapter to improve your download speeds.
You will find a video tutorial below that walks you through step-by-step how to connect a Gigabit Firestick Ethernet Adapter in minutes!
Using an ethernet adapter is one of the best ways to stop Firestick buffering. This is a common issue among cord-cutters.
The Amazon Firestick is the most popular device due to its low price point and jailbreaking abilities.
In this example, I am using Analiti Speed Test on an Amazon Firestick 4K to test download speeds.
Gigabit Firestick Ethernet Adapter – Video Tutorial
Get Best IPVanish VPN Discount
How to Improve IPVanish VPN Download Speeds
 UGREEN USB 3.0 Hub Ethernet Adapter
BE CAREFUL...
Your online activity is actively tracked by your Internet Service Provider, app/addon devs, and government through your identifying IP address.
Stream anonymously by using IPVanish VPN.
IPVanish will encrypt your connection to the Internet and mask your IP address so you will remain anonymous.
EXCLUSIVE DISCOUNT – SAVE 63% ON IPVANISH
IPVanish backs their service with a 30-day money back guarantee.
IPVanish allows you to use your account on unlimited Internet-connected devices
UGREEN has a new model of this device and according to comments, it does work on the Fire TV Stick 4K however I have not personally tested the new model – Click Here for New Model
Buffer-free Playback & Faster Downloads
Many Firestick, Fire TV, and Android TV Box users often connect an Ethernet adapter to their streaming device for a more reliable connection and faster download speeds.
You may notice that you get approximately the same download speeds through Ethernet as your Wi-Fi connection on the Amazon Firestick 4K due to the premium wireless chip that Amazon uses within their streaming devices.
Although speeds may be close to the same, Ethernet provides a more stable and reliable connection than WiFi.
Due to the distance of your streaming device from your router, you will likely experience a speed increase through direct use of an Ethernet connection if your home provides Ethernet jacks in the walls.
Or, you can connect directly to an available Ethernet port on the back of your wireless router if it resides close to your streaming device.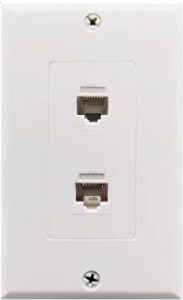 Although Amazon does sell its own Firestick ethernet adapters, the maximum download speed can only reach 100 Mbps.
I suggest that you look into the UGREEN Gigabit Ethernet Adapter that supports Gigabit speeds, which is 10 times faster than the Amazon adapter.
Since we're connecting the Ethernet adapter to the device via USB, it's important to note that you probably won't reach the 10X speed increase.  I personally get 200 Mbps more speed on mine than the standard adapter sold by Amazon.
Also, to realize these speeds, you must have a connection that supports these speeds through your Internet Service Provider.
Don't forget that you only need 8 Mbps download speeds to stream 1080p videos and 25 Mbps to stream 4K.  Anything more than that is usually overkill and won't help you steam better.
For those of you streaming from Real-Debrid links, you may need extra speed due to the torrent files not being optimized for playback.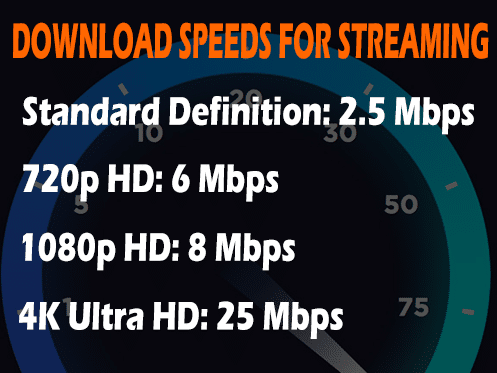 For more information on internet speeds, I suggest viewing our Internet Speed Guide.
This UGREEN Ethernet adapter also provides three USB 3.0 ports so you can connect other devices such as a flash drive, keyboard, or anything that connects via USB cable.
There is also a newer model of the UGREEN Gigabit Ethernet Adapter available which you can find here – UGREEN RJ45 Ethernet Adapter
This works especially well with my MECOOL KM3 Android TV Box since this device comes with the typical 100 Mbps Ethernet port and not Gigabit.
Plus you now have two additional USB ports to use with your MECOOL KM3 Box.
Important Note: If you are using an Amazon Firestick you will need an OTG Cable to connect the Gigabit Ethernet Adapter, which we show in the video above.
Frequently Asked Questions
Can you Connect Firestick to Ethernet?
Yes. We show you how to connect a Firestick to Ethernet in this guide using a Firestick Ethernet Adapter.
What does a Firestick Ethernet Adapter do?
Using an Ethernet Adapter on your Firestick will likely increase your download speeds for a better streaming experience.
What is the best Firestick Ethernet Adapter?
After testing several adapters, we found the UGREEN Gigabit Ethernet Adapter as the best option.
Do I need an Ethernet Adapter for my Firestick?
While using an Ethernet Adapter for your Firestick is not required, it is recommended for faster download speeds.
This page includes affiliate links where TROYPOINT may receive a commission at no extra cost to you. Many times, you will receive a discount due to the special arrangements made for our visitors. I will never promote something that I personally don't use or recommend. Purchasing through my links directly supports TROYPOINT which keeps the content and tools coming. Thank you!