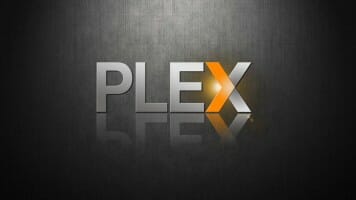 This tutorial will teach you how to use Plex.  Within this guide, I will show you how to setup Plex Media Server and how to setup the Plex App.
I will be using a Windows 10 computer for the server and Fire TV with the Plex App.  Keep in mind that you can use any operating system that Plex supports and most devices that can play video files have the ability to install the Plex App.
Since this is an in-depth tutorial, I suggest watching the video below where I outline important information that you need to know to get started.
Click Here To Setup Free Plex Account
How Plex Works
When using Plex, you are dealing with two different applications.  You have your Plex Media Server installed on a computer where you are serving your media files from.  This is the central hub where you will store all of your content.
The second application is the Plex client.  You can think of this as an app that will play your media files through some sort of streaming device.  I commonly use the Fire TV or Fire TV Stick as my device and download the Plex app onto this unit and that acts as my media player.
Once you install the Plex app onto your streaming device, you can then connect it to your Plex Media Server and access all of the files that you have stored within that central "hub".
Why Use Plex?
The main reason why I use Plex is because almost any device you can think of will support it.  I can access my Plex Media Server from my Android phone, tablet, Fire TV, Fire TV Stick, Nvidia
Shield, PC, Mac, and more.  Yes…I have too many electronic gadgets in my life!
Another reason why I use Plex is to have a central hub that keeps all of my media files organized.  The Plex Media Server does a superb job of indexing all of my media which creates a stunning visual display where I can access everything from one location.
Once your Plex Media Server is setup, you will have an awesome visual library that your friends will want as well.
Plex Media Server also allows me to access my media files when I am away from home.  I can plug a Fire TV Stick into a tv in a hotel, connect to my Plex Media Server, and watch any of my media without any problems.  I can also share my Plex libraries with my friends and family as well through this feature.
Click Images Below To Enlarge
Plex Hardware Requirements
Plex recommends having at least an Intel Core i3 (or comparable) processor or faster.  But, this is the bare minimum and many people will need a faster processor depending on the quality of the video file and number of users streaming from the server.
The reason you need a somewhat powerful processor on your Plex Media Server is due to the fact that your media files may need to be transcoded depending on the device that you are tying to play them on.  Your Plex Media Server must convert your files to a compatible format for your device and this requires processing power.  Depending on your playback device, only video may need to be converted, only audio, or both.
If your device only requires that your audio be converted, this doesn't take as much processing power as video.
If you are planning on putting media on a Plex Media Server with low processing power, you will want to ensure that your files on said server won't require transcoding by your device.  To play it safe, I simply use a powerful processor so I don't need to worry about this transcoding dilemma.
I put together an in-depth tutorial on How To Build A Home Media Server where I cover the thought process on picking the proper parts or computer to act as your media server.
Best Plex Devices
My favorite devices to access my Plex Media Server are the Fire TV and Fire TV Stick due to their low price-tags and excellent user interface.  As of this writing these are also the most popular
streaming devices to install Kodi Media Center onto.  Kodi is an open source project that has the ability to run 3rd party addons that provide all kinds of digital content.
TROYPOINT Tutorial – How To Install Kodi On Fire TV or Fire TV Stick 
If you are willing to spend additional money for a more powerful system, the Nvidia Shield is a great choice as well.  This is especially popular for those of you who are interested in gaming due to its higher end processing power.  Kodi can also be installed on the Nvidia Shield through the Google Play Store that comes pre-loaded on the device.
Nvidia Shield has recently come out with a new version of their popular device that will now support running the Plex Media Server from.  The new Nvidia Shield TV Pro Home Media Server will store your files and play them as well.
You can take a look at the features of these devices by using the links below.
Nvidia Shield TV Pro Home Media Server
I personally recommend using a dedicated computer as your Plex Home Media Server because there are different applications that we can use on a computer that we can't load onto the Nvidia Shield TV Pro Home Media Server.  You can access my post here where I will walk you through how to build your own home media server.
How To Use Plex
Below, you will find an in-depth tutorial that will get you started on your Plex journey.  I have also laid out some general steps below the video.
Click Here For Free Plex Account
Click Here for Plex Bonus Pack
Steps
 Organize your media into various folders such as Movies, TV Shows, Music, Photos, Home Videos, etc.
Use the proper Plex naming conventions when naming your files.  Click Here to get naming conventions and free bonus video on ripping Blu-ray Discs emailed to you.
Install Plex Media Server.
Ensure that Plex Media Server is available for accessing when outside of home if you would like that feature.
Create Plex Media Server libraries.
Connect Plex client or player to Media Server through streaming device.
Create local and cloud backup plan.
Please follow and like us: