This page includes affiliate links where TROYPOINT may receive a commission at no extra cost to you. Many times, you will receive a discount due to the special arrangements made for our visitors. I will never promote something that I personally don't use or recommend. Purchasing through my links directly supports TROYPOINT which keeps the content and tools coming. Thank you!
This in-depth article will compare Roku vs. Firestick to determine what is the best streaming device available.
Two of the most popular streaming devices in the market today are the Amazon Firestick and Roku. Both devices provide users the ability to stream content directly to their television in High Definition.

This article compares the devices' features, capabilities, price, and more to help you decide which is right for you.
TROYPOINT always suggests using Android-powered devices such as a Firestick or Fire TV for streaming.
This is due to the side-loading abilities these players provide that allows users to install 3rd party applications not available in the device's App Store.
Although we cover Roku devices on this Website, we don't recommend them due to their closed system.  We recommend the Amazon Fire TV Stick 4K due to its low price and ability to easily Jailbreak it which will allow for free movies, TV shows, live channels, sports, games, and more.
What Are Streaming Devices?
A streaming device allows an application to receive data and deliver it to the user as a steady stream of converted audio or video.
This is done, for example, by connecting your TV to the Internet so you can watch a movie, play top 40 hits, or listen to a top-rated podcast on your device.
Streaming technology comes in different forms. They can be built in the smart TV or gaming device such as new versions of Xbox and PlayStation.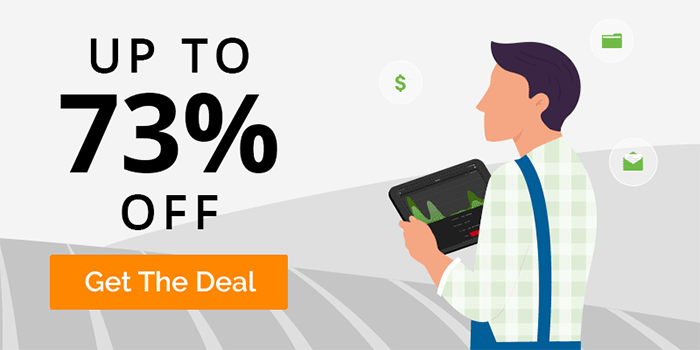 You can also use a separate streaming device such as the Amazon Firestick or Roku stick to view content.
Simply plugging a streaming device into an HDMI port on your television will allow you to play movies, tv shows, news, live events, game, and more.
Why Use a Streaming Device?
Using a streaming device lets you access movies, news, TV shows, podcasts and music without having to download them to your hard drive. This saves you a lot of storage space in your devices.
Real time access is another advantage. Depending on your internet speed, you can watch or listen to media right away instead of waiting for the file to be downloaded completely.
You can also save different apps on your streaming device. Take your entertainment system wherever you go, so if you're out of town and stuck in your hotel room, you'll never have to miss the next episode of your favorite TV show again.
Check out the links below for the best apps and APKs that you can download.
Best Firestick Apps – Movies, TV Shows, Games & More
Finally, there is unlimited content you can choose from to suit your video and audio streaming preferences.
Apps for Movies and TV Shows, Live TV Services, 24/7 Sports, Music, and more are available to turn your streaming device into your own personal media hub.
Comparing Roku vs Firestick 
Roku vs. Firestick, how do they compare? If you're shopping for a streaming device, you've probably come across one or both of these options.
The Fire TV Stick 4K was released by Amazon in 2018, which is an upgraded version of the previous model. Along with the 4K streaming feature, the device now comes with an Alexa Voice remote control.
To learn more about the Firestick, click the link below:
Roku, on the other hand, released the fourth generation of its players in 2015 to match the market's demand for inexpensive streaming devices.
It has several versions of the device that vary in size, power, price, and more.
While the most popular Roku choice is the Roku Streaming Stick+, there are cheaper options that can still provide an enjoyable streaming experience.
To learn more about Roku devices, click the link below:
The Better Choice? Amazon Firestick
While Roku may cost less upfront, users will not be able to enjoy apps such as Cinema, Kodi, and more.
This can end up costing much more in the long run as owners must purchase subscriptions for streaming services such as Netflix, Hulu, etc.
Roku uses a closed operating system that does not allow for the installation of 3rd party applications.
Because you can't Jailbreak a Roku Device, the Firestick is a superior choice.
Firestick owners can use the TROYPOINT Downloader App to install various applications not available in the Amazon App Store. These apps provide access to Movies, TV Shows, Live TV, games, and much more, all for FREE.
This is often referred to as "jailbreaking" and is popular for devices such as the Amazon Firestick and Fire TV.
TROYPOINT has a complete tutorial for jailbreaking a firestick that will walk you through the entire process step-by-step. This guide has been accessed by millions of cord-cutters across the world.
TROYPOINT Jailbreak Firestick Guide
We highly recommend the Amazon Firestick as the preferred streaming device because of its low price point and side-loading capabilities.
Technical Aspects
Below is a table that compares the technical aspects of Roku Streaming Stick+ vs. the Amazon Fire TV Stick 4K.
Amazon Fire TV Stick 4K
Roku Streaming Stick+
Processor
Quad-core 1.7 GHz
Quad-core
GPU
IMG GE8300
ARM Cortex A53
Bluetooth
Bluetooth 5.0 + LE
no information available
Ports
HDMI output, micro USB for power & OTG connection
Power, HDMI 2.0a, mini USB for advanced wireless receiver
System Requirements
High-definition television with available high-speed HDMI input, high-speed internet connection via Wi-Fi
High-definition television with available high-speed HDMI input, high-speed internet connection via Wi-Fi
Content Format
Video: Dolby Vision, HDR 10, HDR10+, HLG, H.265, H.264, VP9
Audio: AAC-LC, AC3, eAC3 (Dolby Digital Plus), FLAC, MP3, PCM/Wave, Vorbis, Dolby Atmos (EC3_JOC)
Photo: JPEG, PNG, GIF, BMP
Video: MP4, MOV, M4V, MKV, WebM
Video Codecs: H.264/AVC, HEVC/H.265, VP9
Audio: AAC, MP3, WMA, WAV (PCM), AIFF, FLAC, ALAC, AC3, E-AC3
Photo: HLS/CMAF, Smooth, DASH
TV Compatibility
TVs that stream in HD, Ultra HD and 4K, or any TV with a HDMI port
HD TVs, 4K UHD TVs and 4K UHD HDR TVs
Networking
802.11ac MIMO dual-band wireless receiver
802.11ac MIMO dual-band wireless receiver
Power Consumption
about 4W
Less than 3W
Power Input
5V – 1A
5V – 1A
Other Important Features
The following features compare the differences between Roku vs. Firestick.
Remote Control
The Firestick's remote control is designed with control buttons for convenient press and play.
Set the device to mute or adjust the volume, return to the previous page, move forward to the next track or activate voice command using your remote control.
The Firestick remote is synced with Alexa and can be paired with other devices for a completely hands-free experience.
Firestick Remote Resource Guide
The Roku stick's remote control features the same buttons but also comes with shortcut buttons where selected channels are assigned on each. This is convenient for users who want to switch from one favorite channel to another.
TV Compatibility
Firestick is compatible with any high-definition television with available high-speed HDMI input, high-speed internet connection via Wi-Fi.
Roku is compatible with HD TVs of up to 1080p, 4K UHD TVs of up to 2160p, 4K UHD HDR TVs that support HRD10.
Storage
Firestick allows you to store data with its 8 GB capacity. Cloud storage also comes free for all content purchased from Amazon.
The Roku stick, however, has limited storage at only 256 MB and only 512 MB memory.
You may connect external devices to the Fire TV Stick such as additional storage via an OTG Cable.
Check out our in-depth Firestick storage guide below for more information on that.
Expand Firestick 4K Internal Storage
Setup
Firestick and Roku both have a simple setup process. Just plug it into the HDTV and start connecting to the network to start streaming.
Take note that if you're a new user, you need to first create an account to get started.
How to Setup Firestick/Fire TV
Parental Controls Feature
Firestick allows parental controls to be activated to prevent unwanted content or those that are inappropriate for children to be accessed.
A 5-digit PIN is needed to safeguard access to the device as well.
The Roku stick doesn't have parental controls but users can create a 4-digit PIN before they can add new channels to the player.
Remember, however, that the PIN cannot be used to prohibit which content can be played on the Roku stick by children.
Voice Command Feature
Amazon has packed the Firestick with Alexa Voice Remote feature. This lets you launch apps and search movies, music and shows and adjust the soundbar through voice command recognition using Amazon's advanced AI technology.
For example, if you want to have a classic comedy night with your friends, simply say, "Alexa, find movies by Charlie Chaplin."
Roku meanwhile supports voice search via the free Roku mobile app and is also available for the Roku stick models but not for the Express and Premier series.
Streaming and Picture Quality
The Firestick's 4K Ultra HD streaming quality that can accommodate 720p, 1080p, 2160p and reach up to 60 frames per second (fps), provides outstanding picture clarity, splendid and vibrant colors, and excellent HDR10, HDR10+  and HLG quality for richer pixels. This feature will work with a compatible Ultra HD televisions only.
The Roku stick's 4K Ultra HD quality streaming claims to produce brilliant and crisp details and smooth videos. To achieve such high-quality viewing, you need a 4K Ultra HD TV, stable and high-speed internet connection, and the correct HDMI port on the TV.
Audio Quality
The Fire TV and Firestick 4K support Dolby Audio for crystal clear sound. The Roku stick also has superb audio features, which support digital stereo over HDMI, DTS Digital Surround and Dolby Audio.
Mobile App
Amazon provides an accompanying mobile app that features voice search (limited to select countries only), playback controls, easy keyboard entry, and quick access to apps and games.
On the other hand, you may download the free Roku mobile app so you can use your phone to control your Roku stick, listen with your friends through the private listening feature and also cast your phone's photos, recorded videos and stored music on your phone to your TV.
Content Programming
Amazon Prime members can enjoy exclusive access to movies and shows from Amazon Originals using their Firestick not to mention premium cable channels such as Cinemax, HBO, STARZ and SHOWTIME.
Music streaming is also made easier with Prime Music. For paid channels, Firestick users can choose to start with a free trial first before paying monthly or annual subscription fees.
Roku, on the other hand, claims to provide access to more than 450,000 movies and TV programs from thousands of on-demand streaming services.
Additional Accessibility Features
Firestick users with visual impairment can access the device's features using the VoiceView screen reader. Roku also has the same support using the device's Audio Guide feature.
Warranty
Firestick comes with a limited 1-year warranty and service and an optional 2- and 3-year extended warranty for buyers in the United States. On the other hand, the Roku stick hardware comes with a 2-year warranty.
Why use a VPN with your streaming device
Whenever installing third-party applications to any device, TROYPOINT recommends a VPN to secure your identity.
Unfortunately, it isn't possible to install a VPN application on a Roku device but it is possible on the Amazon Firestick.
In order for your Roku device to be protected by a VPN, you will need to set up a VPN through your router. Refer to our guide below for that.
If you would like to learn How To Install a VPN on your Firestick, Fire TV, or Fire TV Cube use the link below:
How to Install VPN on Firestick/Fire TV
TROYPOINT recommends using IPVanish VPN due to its blazing fast download speeds and user-friendly interface.
IPVanish does not retain any logs, which means they will never store any information about your VPN session or information on how you use their service.
For more information on VPNs and the importance of using a VPN while streaming, refer to our in-depth VPN Guide below.
What is a VPN? Your Complete VPN Guide
Frequently Asked Questions about Roku vs Firestick
Which streaming device is best?
Right now, the Amazon Firestick is the best streaming device due to its low price point and side-loading capabilities.
Is there a monthly fee?
Neither devices require a monthly fee. However, some applications require subscription payment for use.
Can I get local channels?
Yes, with the right service or IPTV app, these devices will allow for streaming of local and national channels.
Is Roku cheaper than Firestick?
Some Roku devices are cheaper than the firestick but don't provide the same capabilities as the Amazon device.
Can I stream 4K on Firestick or Roku?
The Amazon Firestick and Roku Streaming Stick+ both have 4K UHD abilities as long as your television supports 4k streaming.