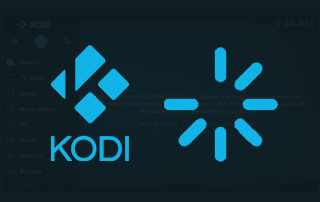 This article will provide step-by-step instructions for different methods to Stop Kodi Buffering.
If you have used Kodi for any length of time, you have noticed that some streams buffer like crazy.  This article will alleviate some of your pain and help you fix your Kodi buffering problems.
There are three different types of streaming when using Kodi.
You can stream media within Kodi from a computer that is connected to your local area network.
Many people refer to a setup like this as a home media server.
You can also stream on-demand content such as tv shows and movies through Kodi addons such as Exodus and The Crew.
Or, you can stream live tv channels from Kodi addons as well.
The techniques within this guide will help with everything but the live tv streams.
Unfortunately, the Kodi live TV addons are hit and miss, and the buffering that you encounter from these are due to server overload on the part of the respective addon.
The best bet to alleviate buffering with live tv addons is to purchase an inexpensive IPTV subscription.
In the guide below, I will cover four methods to stop Kodi buffering in its tracks.
I personally use all four of these methods on my streaming devices and I rarely have problems with buffering when using the various addons.
NOTE: Prior to using the methods outlined below, I strongly suggest resetting/restarting your software and device. Often times a simple restart is a great way to force close apps and other programs running that can slow down speed.
This will eliminate add-ons that are not in use and remove clunky apps and more that can slow down your software and device.
Installing a fresh Kodi is sometimes the best way to eliminate buffering.
If you are using a streaming device such as a Fire Stick, these can easily be restarted for a smoother playback experience as well.
If this doesn't work, a complete factory reset may be needed.
If you are still experiencing buffering issues, restarting your modem is another great way to reset your network which may help improve streaming speed.
If none of these fix your Kodi buffering issues, continue on to the methods shown below.
The first method is a must on all Kodi systems if you plan on streaming from third-party addons which provide access to movies and tv shows.  In this method, we are creating an "Advanced Settings" file within Kodi.
The tool allows us to allocate a portion of space to a special cache where media files are downloaded to in advance of being played.
Normally, Kodi is playing the media as soon as it downloads but this tweak will download the video in advance and store it within the cache that is created.


After you understand how important the first method is in relation to buffering problems, you will always purchase Kodi devices with substantial RAM.
I personally would never buy a device that didn't come with at least 1.5 GB of RAM.  My favorite streaming box is the Amazon Fire TV Stick 4K due to its powerful specs and unbeatable price.
If for some reason the first method doesn't work, we provide 3 more options to alleviate your buffering issues.
The second method involves setting up an unrestricted downloader which will provide faster file sources for you to choose from within your various Kodi addons.
The service that I will show you is the most popular and is called Real-Debrid.
Once you set this up and go to play a movie or tv show, it will present a list of RealDebrid sources for you to choose from which will provide better media playback.
TROYPOINT TIP
: If you are experiencing bad links within Kodi, Real-Debrid is the best way to eliminate buffering by providing the fastest links for buffer-free streaming.
The third method is to connect to a VPN service on your Kodi device, which will help with Internet service providers throttling download speeds for video streams such as those going through Kodi.
Legal action has been taken over the past couple of years on ISPs who have been caught doing this and there is no doubt others are doing it as well.
A VPN also serves a great purpose in protecting your privacy while using Kodi and making it impossible for other organizations to see and log what you are viewing or downloading.
In the fourth method, we will clear your Kodi cache. Clearing the cache in Kodi can remove unwanted files and folders which frees up your space for more speed.
I suggest starting with the first method outlined below and proceeding through the other three steps if necessary.
Legal Copyright Disclaimer: TROYPOINT ("us", "we", or "our") does not verify whether app/addon/IPTV developers hold the proper licensing for content that they deliver. We do not own or operate any streaming website, service, app, or addon, and have no affiliation with developers. We do not endorse or promote illegal activity tied to streaming or downloading copyrighted works. The end-user shall only access media that falls under public domain status which isn't protected by copyright. The end-user shall be solely responsible for media accessed through any device, app, addon, or service mentioned on our Website. Referenced applications/addons/services are not hosted or administered by TROYPOINT. We adhere to all valid DMCA takedown requests.

Currently, streaming copyrighted content without consent in the US is a misdemeanor punishable by law.
How To Stop Kodi Buffering Guide
Method #1 – Stop or Fix Kodi Buffering With Advanced Settings File
Prior to following the guide(s) below to eliminate Kodi buffering, I suggest making sure you are using a working add-on first.
Oftentimes, the issue of buffering within Kodi can be traced back to a poor link which add-ons that aren't updated consist of.
To ensure you are using an up-t0-date add-on with plenty of sources and scrapers, check out the TROYPOINT Best Kodi Add-Ons page.
This list is updated DAILY to bring you the most popular, working add-ons to install on your preferred device.
In the tutorials below, I am using Kodi version 18. However, these steps will work on any version of the software.
Below are the step-by-step instructions for configuring the Advanced Settings XML file.
Launch Kodi
Click the Settings icon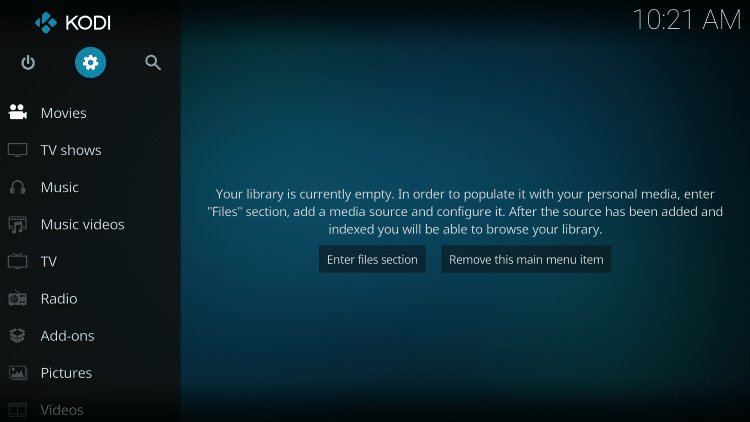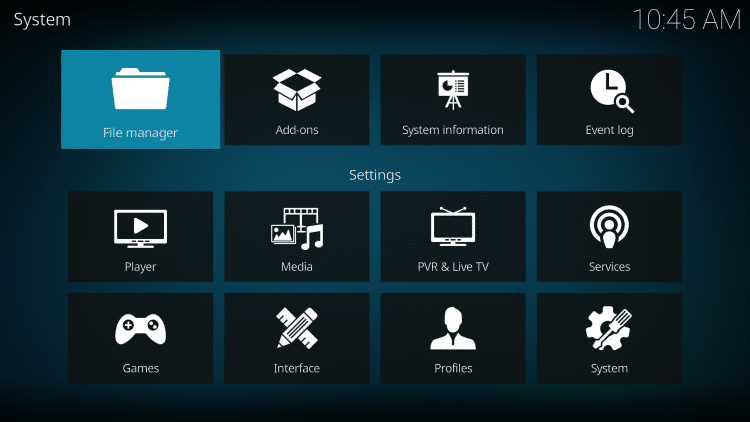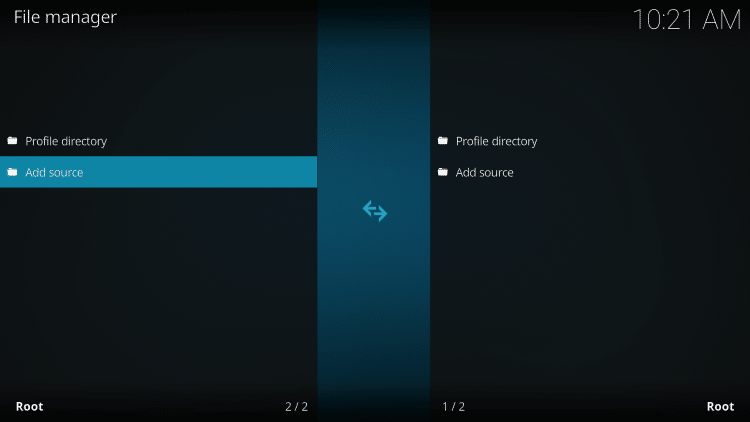 Type the following URL exactly how it is listed here – http://xanaxrepo.com/repo/ and click OK
Note: The referenced link is the official URL of this app/addon. TROYPOINT does not own or operate any streaming website, service, app, or addon, and has no affiliation with any developers.
Highlight the box under the source that you just typed in and enter a name for this media source, type xanax or change to any other name you would like to identify this source as and click OK
Click your back button on remote or keyboard to return to System Page. Click Add-Ons.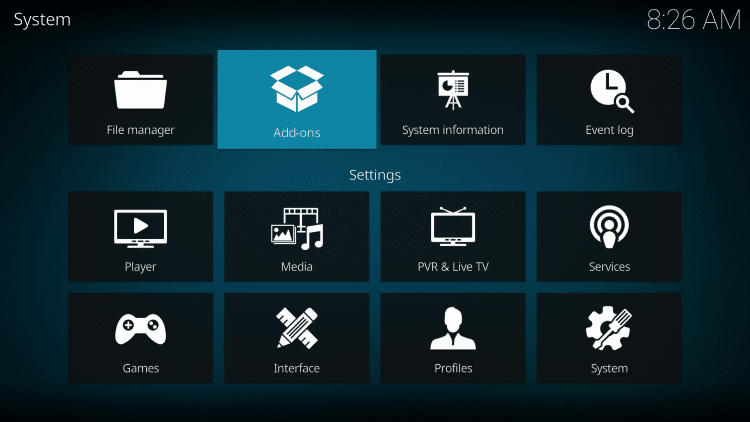 Choose install from zip file
Click xanax or other name that identifies the media source.
Wait for Xanax Repository add-on installed message to appear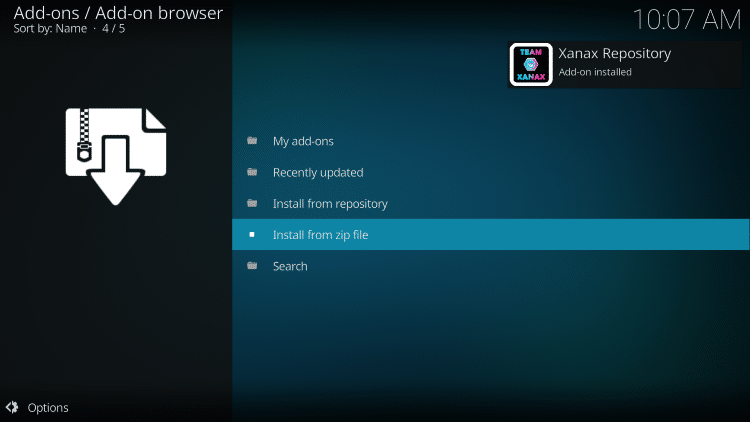 Click Install from repository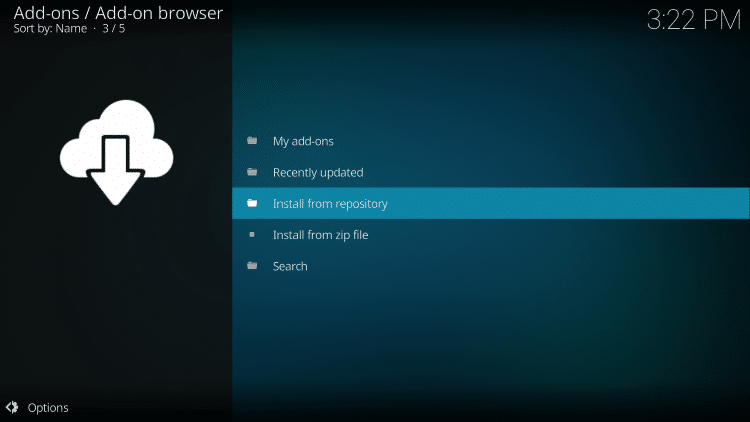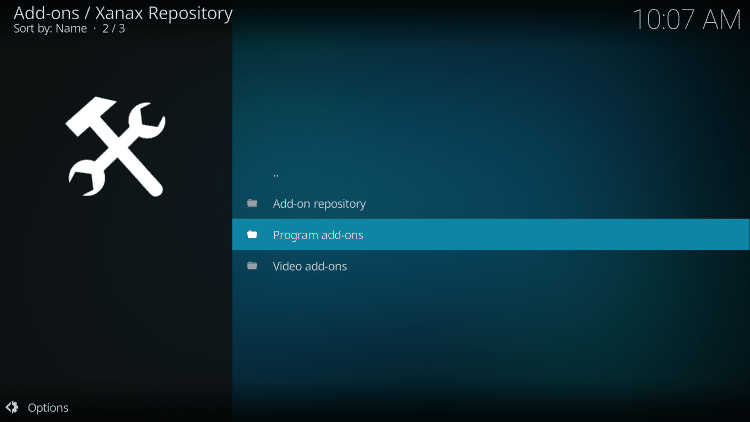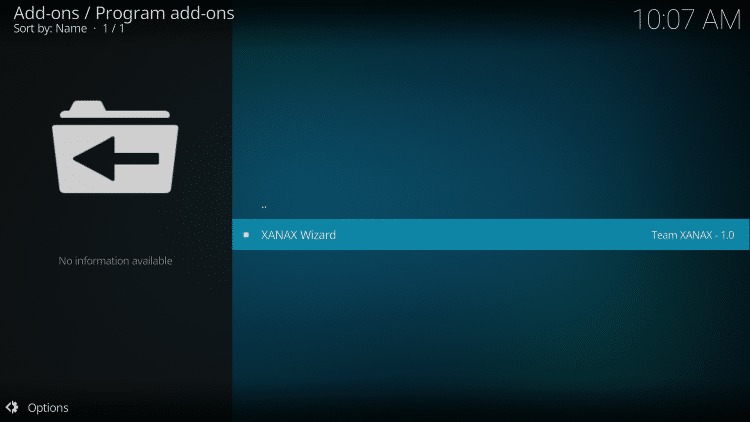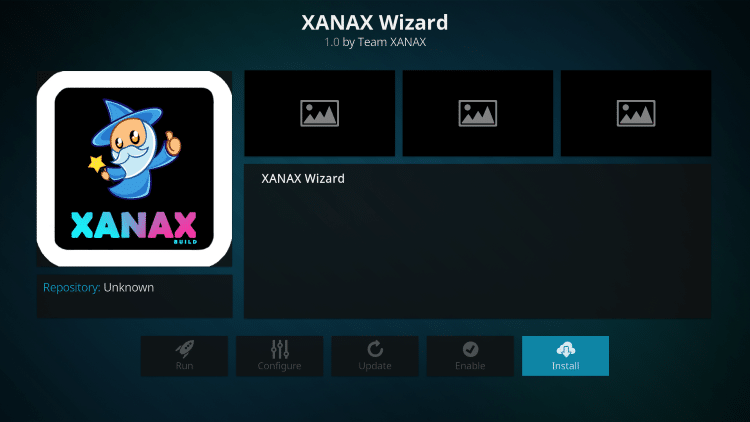 Wait for Xanax Wizard Add-on Installed message to appear
Return to the Kodi home screen  and under add-Ons choose Xanax Wizard
Click System Tweaks/Fixes
Choose Quick Configure AdvancedSettings.xml
Adjust Video Cache size to Maximum MB and click Write File
Method #2 – Stop Kodi Buffering With Real-Debrid Unrestricted Downloader
Below are the general steps for configuring Real-Debrid with Kodi.  Refer to the video above for details.
Register for a free account on Real-Debrid Website by clicking HERE.  You can enjoy a free trial prior to paying for premium account.
Install a 3rd party Kodi addon such as Elysium or Exodus to ensure URL resolver is installed.  If you use my free Supercharge Kodi Guide, it will show you how to install all of the very best addons with the click of a button.
Click gear icon on Kodi home page that will take you to settings page.
Click System settings icon.
Scroll down to bottom and change standard settings to Expert.
On same screen, hover over Add-ons menu item and then click Manage Dependencies link on right side of screen.
Click URL Resolver.
Click Configure.
Highlight Universal Resolvers and browse to Real-Debrid within section on right-hand side of screen.
Change Priority from 100 to 90 and then click OK button to save changes.
Click Configure again.
Highlight Universal Resolvers and browse to Real-Debrid settings again.
Click (Re)Authorize My Account and input code provided into Internet browser on computer, tablet, or phone at http://real-debrid.com/device.
Dialog within Kodi will disappear once pairing has successfully been completed.
Method #3 – Stop Kodi Buffering With VPN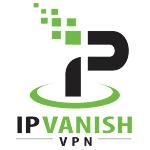 Many Internet Service Providers throttle download speeds for those customers who are using Kodi or other applications to stream video.
By utilizing a VPN, you will enjoy faster streaming as your Internet connection from your Kodi device will be routed through a different server.  By doing this, you are creating an encrypted connection to the Internet, making it impossible for your ISP to know what you are streaming.
In addition, some of the apps that you would want to install into your Firestick, Fire TV or Fire TV Cube are restricted by the Amazon App Store since they are unverified. However, you can side-load without using the official app-distribution method with the help of a VPN for Firestick, Fire TV, Fire TV Cube.
A VPN application is also useful due to the fact that your Internet Service Provider can now sell your data and traffic logs to 3rd parties.  Using a VPN will prevent them from ever seeing what streams or Kodi addons you are accessing.
IPVanish offers an easy to install application that is available on all streaming devices and more. Users can also enjoy using up to 10 devices simultaneously with your VPN connected. This means everyone in the family can stream at the same time.
If you would like to install IPVanish on your preferred device, use my VPN Resource Guide provides IPVanish Installation instructions for the most popular devices. These include iPhone, Firestick and Fire TV, Android Boxes including NVIDIA SHIELD, and many more.
Click Here to learn why I chose IPVanish as the Best VPN for Kodi.
Method #4 – Clear Kodi Cache
Clearing the Cache within Kodi is a great way to eliminate Kodi Buffering using similar steps to those shown in Method #1.
Within the One Nation Portal is a Cleaning Tool that works wonders to help delete and remove unwanted files/folders/etc.
If you do not have the One Nation Portal installed on your Kodi device, use the instructions outlined above in Method 1 to do so.
Use the steps below to Clear Kodi Cache and Fix Kodi Buffering.
1. From the Kodi home screen and under add-Ons click Xanax Wizard
2. Click Maintenance
3. Click Cleaning Tools
4. Choose Clear Cache
5. Click Clear Cache again
For  a complete clean of your device, you can also select Total Clean Up which will also help with playback within Kodi.
6. Click Total Clean Up
7. Click Clean All
Other Tips to Stop Kodi Buffering
If you have tried endlessly to fix your Kodi buffering issues to no avail, there is a high possibility this is due to your internet speed. If you are using a streaming media device such as a Firestick or Fire TV, you can easily check your device's internet speed.
How to Test Internet Speed on Fire TV/Firestick
As a rule of thumb, users streaming HD movies will more than likely need 10 Mbps in download speed to enjoy smooth playback. If you find your speed is less than that, this may be the cause of your Kodi Buffering.
If upgrading your internet service is not an option, there are a few things you can do to improve speed:
Upgrade your modem to a higher powered device
Put your Kodi device as close to your wi-fi router as possible
Remove any items between your device and router that may be blocking the signal
Turn off/Disable other devices that are connected to your wi-fi network
Install a VPN to cancel out ISP Throttling
Other Streaming Options
While Kodi is one of the most popular applications for streaming Movies and TV Shows, there are tons of fabulous other options. Many of these can be installed with only the click of a button.
TROYPOINT has created a list of the Best APK's for free Movies and TV Shows With No Buffering. These can all be easily installed on streaming devices such as the Fire TV/Stick, Android TV Box, NVIDIA SHIELD, and more.
Currently, the most popular APK available for download is Cinema. Cinema features thousands of movies and tv shows and offers high quality links with no buffering. With real-debrid and trakt.tv integration, Cinema is an all-around streaming giant.
Cinema and numerous other streaming applications are all available within the TROYPOINT Rapid App Installer. This app allows you to install the best streaming applications and tools in a matter of minutes.
Warning! Protect Yourself With A VPN
Most cord-cutters use a VPN and rightfully so.

The free streaming applications, addons, and paid IPTV services that you use are usually hosted on insecure servers.

Without a VPN, your IP Address is being logged.

Your IP Address points back to your location and identity which compromises both your privacy and security.

Your current identifying IP Address is 18.215.185.97 – When you use a VPN, your real IP address will be converted into an anonymous new one.

A VPN will provide you with an anonymous connection to the Internet.

This will prevent your Internet Service Provider, app/addon developers, government agencies, and any 3rd party from logging what you're accessing online.

The most popular VPN among cord-cutters is IPVanish due to their blazing fast speeds and zero log policy.

Its important to use a VPN that is fast since we are streaming large HD files.  Its also crucial to find one that keeps no logs of what their subscribers access while online.

Setting up IPVanish VPN on your streaming device is simple!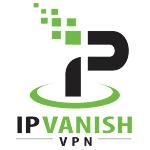 Step 1 Register for an IPVanish VPN account by clicking the link below.

This exclusive link provides you with a hefty discount, only available to TROYPOINT visitors like you.


 Register for IPVanish Account & Save $40 (EXPIRES SOON)


Step 2 – Hover over the search icon on your Firestick, Fire TV, or Fire TV Cube and type in "Ipvanish"

You may also find the IPVanish App in the Google Play Store for those of you who are using Android TV Boxes, phones, and tablets.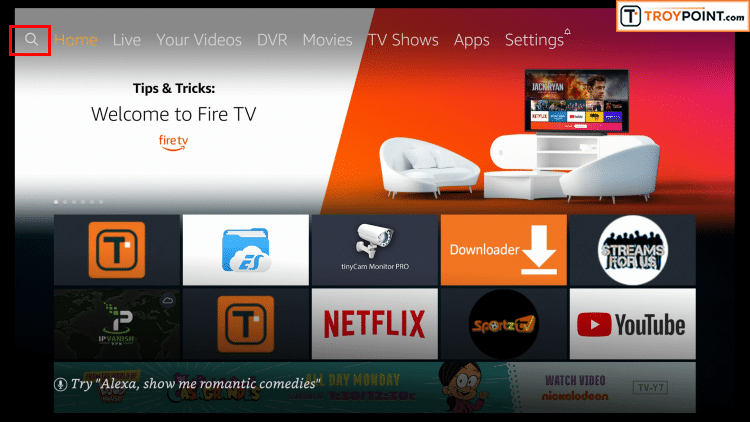 Step 3 – Click the IPVanish VPN option that appears.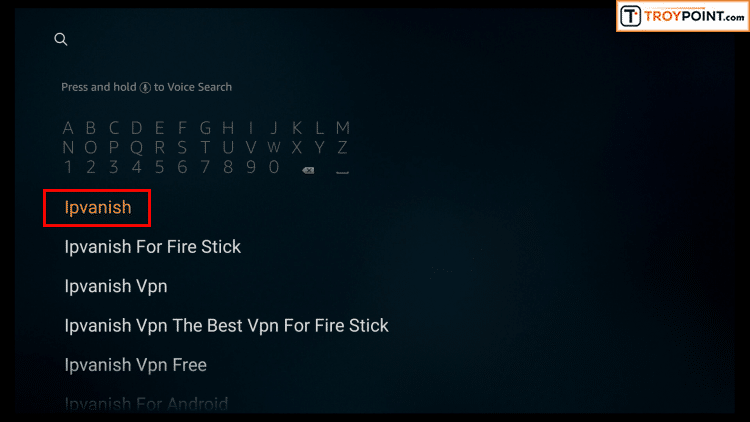 Step 4 – Click the IPVanish icon under Apps & Games.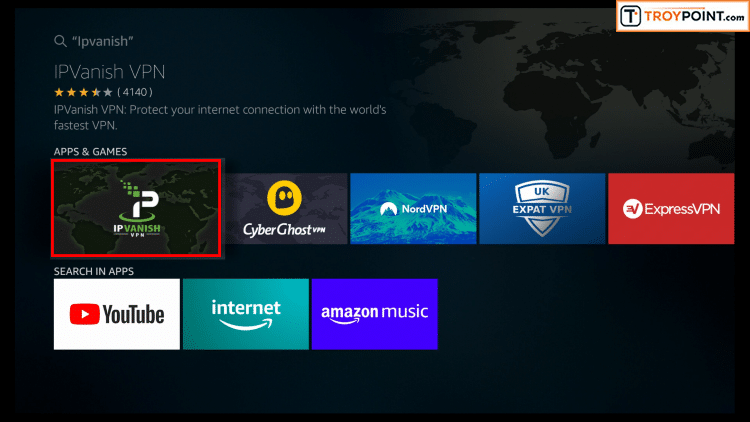 Step 5 – Click Download.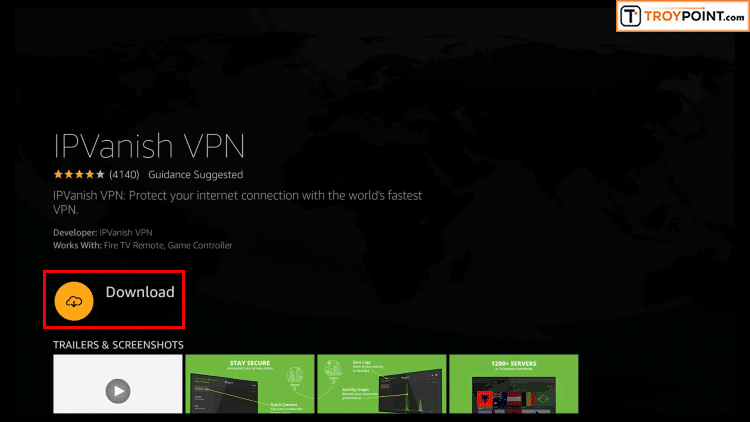 Step 6 – Click Open.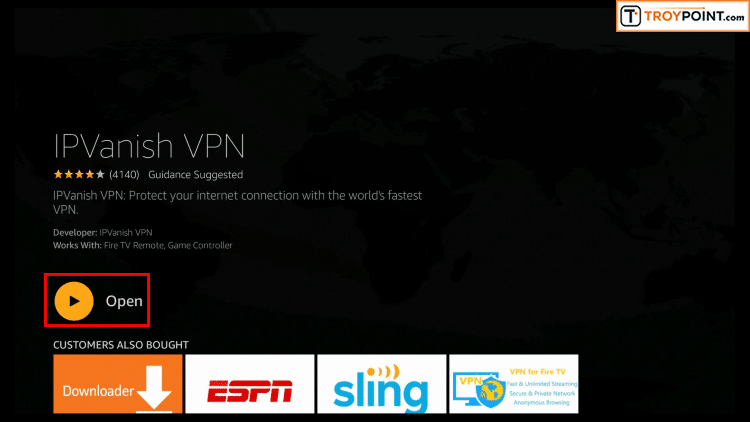 Step 7 – Enter  your username and password to login.  Your username is the email that you used to register for IPVanish service with and your password is automatically generated and emailed to you.




Step 8 – Click Connect button.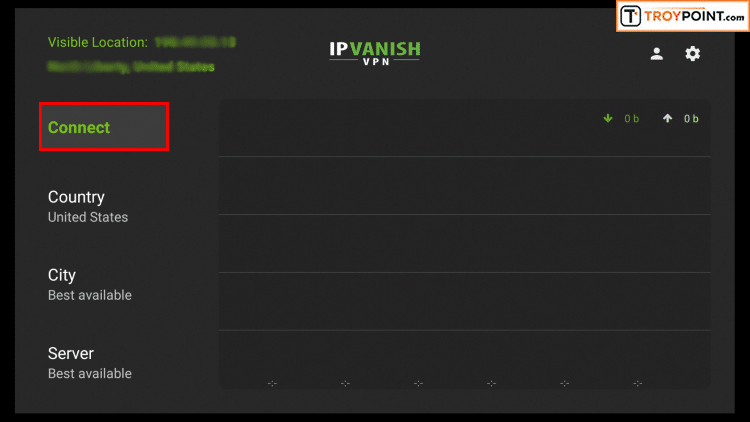 Step 9 – Click OK for Connection request if it appears.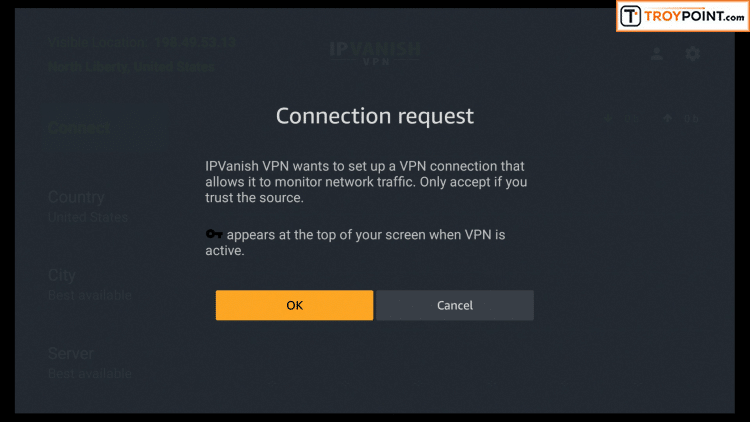 Step 10 – You will notice that your IP Address changes along with location of connection.  You are now operating anonymously through your device.

Click the Home Button on your remote and the VPN will remain running in the background.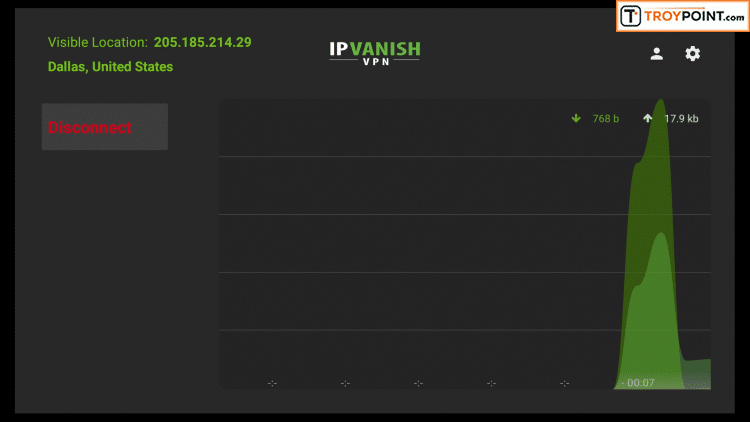 Congratulations!  You are now protected by a VPN which means everything that you stream or access through your Firestick or Android TV Box is hidden from the rest of the world.

If you ever need to stop the VPN service, simply re-launch the application and click the DISCONNECT button.


Frequently Asked Questions
Does Real-Debrid eliminate Kodi Buffering?
Authorizing and using real-debrid links within Kodi is the best way to remove buffering for smooth playback.
What Addons Don't Buffer?
More important than using a quality addon is making sure you choose a high quality link. The best way to find good links is by initializing real-debrid.
Why is My Kodi Buffering?
Oftentimes, buffering can be traced back to a poor internet connection. If you have slow internet speed, it may be difficult to stream HD links on Kodi.