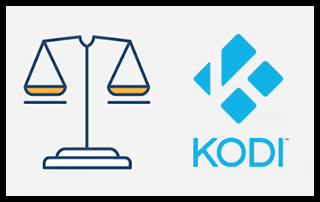 The following guide will answer the question Is Kodi Legal?
Since its debut as XBMC in 2002, Kodi has become one of the most popular choices for home media entertainment.
It has continually added supported plugins from audio, video, and image formats to weather forecasts and third-party offerings.
Because of its open-source nature, many have shown concerns about the legality of streaming using this free media player.
Users can install various add-ons and builds that store tons of content including Movies, TV Shows, and more.
However, it is important to make sure you are safe when streaming and only using Kodi for legitimate reasons.
If you do choose to install various addons or builds, it is best to make sure you are connected to a VPN that will keep your identity 100% anonymous.
This is especially important as Lawmakers Push to Criminalize Streaming.
The informational guide below will answer every question you have about the software including a thorough answer to Is Kodi Legal?
BE CAREFUL...
Your online activity is actively tracked by your Internet Service Provider, app/addon devs, and government through your identifying IP address.
Stream anonymously by using IPVanish VPN.
IPVanish will encrypt your connection to the Internet and mask your IP address so you will remain anonymous.
EXCLUSIVE DISCOUNT – SAVE 63% ON IPVANISH
IPVanish backs their service with a 30-day money back guarantee.
IPVanish allows you to use your account on unlimited Internet-connected devices
It will also give various tips and tricks to get the most out of Kodi while making sure you are not using the software illegally.
Free TROYPOINT Supercharge Kodi Guide

Install the Best Kodi Addons in Seconds
The free TROYPOINT Supercharge Guide teaches you how to install over 60 of the best addons with a few clicks.
Used by over 1 million cord cutters.
Is Kodi Legal?
The short answer to "is Kodi legal?" is YES.
Installing and using Kodi is 100% legal as long as you are using it in a legal manner.
Based on the cases and reports presented below, the answer to this question is straightforward:
KODI IS LEGAL.
It just depends on how you use it.
Here are a few reasons why using Kodi is safe and does not violate any law.
Kodi is a Software
There's no question about the legality of downloading and installing the Kodi app.
It crosses no legal boundaries and you can use it for numerous functions.
This is because it is a software media player that functions as a complete entertainment hub.
In other words, Kodi is a platform and it strictly does nothing on its own similar to YouTube.
It's no wonder that none of the organizations mentioned above have sought to file a case against Kodi.
Current Cases Only Concern "Set-Top Boxes" and ISDs
Legal violations only involve sellers of Kodi boxes, set-top boxes, or ISDs that Kodi is not associated with.
Furthermore, it does not endorse any device and does not authorize the pre-loading of software used by sellers.
Kodi Does Not Condone Piracy
Kodi has always been outspoken against developers who continue to use the platform for pirated content and make a living out of illegal add-ons.
The company also owns the trademark to the brand and can now file a case against any set-top box developer that pre-loads it with Kodi and sells the device.
Is Kodi Legal? Official Kodi Add-ons
The Kodi software only endorses official add-ons listed on its website. Anything that is offered by a third-party developer is a result of the software being an open-source media player.
TROYPOINT has created a list of Best Kodi Add-Ons that is updated DAILY to help get Kodi users started streaming:
Kodi is Just Like the Internet
Kodi highly resembles the internet in terms of functionality. For instance, both contain many features that have been redeveloped over and over.
Both can be accessed by anyone so they can be subject to good and bad uses.
The truth is, we may have yet to find a valid lawsuit against the internet for infringing on copyright claims. Similar to legal cases filed against illegal streamers who provide unauthorized content.
Since this holds true for the internet, then there's no reason why Kodi would be illegal.
This should be enough proof that Kodi in itself is 100% LEGAL.
Is Kodi Legal – What is Kodi?
If you are unfamiliar with Kodi, think of it as the frame of an unfinished house.
This is your base and foundation for where all of your essential items will be stored.
Its task is to host applications and components that will be used for your viewing enjoyment.
There have been numerous versions of this all-in-one entertainment player since it was first released.
Improvements are maintained by developers who are supported by a community of donors to keep the software in tune with users' needs.
With Kodi, you can watch live TV, sports, movies, TV shows, and more – all FOR FREE.
Kodi can also download and stream music, upload pictures and videos, view social media platforms, and display weather forecasts.
As well as download and play video games.
How to Play Retro Games on Kodi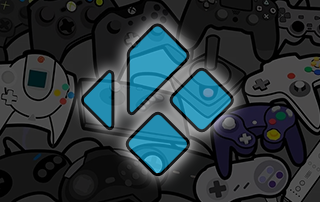 To learn everything you need to know about Kodi and how to get the most out of this software, read our guide below:
What is Kodi? Everything You Need To Know
So if it's free and open-source, where does the question of legality come in?
To better understand it, we need to distinguish Kodi from its add-ons.
A Kodi add-on is a small application that extends the functionality of the core software.
It is designed to search the internet for free media content and serve the video or audio streams through your Kodi.
Users can access free movies, television shows, live TV streams, live sports, and pay-per-view events.
Kodi provides a list of add-ons through its official repository but there are thousands more available that you can install from different sources online.
Thanks to developers who create these add-ons, there's always something for every Kodi user wanting to maximize his entertainment experience.
The problem, however, is that not all add-ons are included in the official repository. Still, 3rd party add-ons are available for download.
Kodi doesn't have an approval system that certifies an add-on to be legit and is still available for installation.
This is the downfall of open-source software.
Another thing that adds to the trouble is the media streaming regulations (or the lack thereof) that exist in different countries.
This is where the legal issues begin.
Legal Copyright Disclaimer: TROYPOINT is a tech website that publishes tutorials, news, and reviews. We do not verify if apps, services, or websites hold the proper licensing for media that they deliver. We do not own, operate, or re-sell any streaming site, service, app, or addon. Each person shall be solely responsible for media accessed and we assume that all visitors are complying with the copyright laws set forth within their jurisdiction. Users should be cautious of free streaming applications not available for install through respective app stores such as Amazon App Store and Google Play. If using unverified apps such as these, you should only be streaming or downloading content not protected by copyright such as works in the Public Domain. Referenced applications, addons, services, and streaming sites are not hosted or administered by TROYPOINT.
When is Kodi Illegal?
Kodi is not illegal in the first place. However, the coverage of the law depends on the country where you're located.
In the UK, the Digital Economy Act 2017 was passed to discourage streaming copyrighted content from illegal sources.
However, we have yet to hear specific cases about the latter since most prosecutions concern the selling of ISDs so far.
Copyright laws also differ from one country to another. Singapore just recently revved up its regulations while Canada's companies have been involved in scuffles against copyright violators and ISD sellers for years.
Most countries' anti-piracy efforts have yet to gain traction among the public.
Because of its open-source nature, Kodi will always be subject to abuse by third-party developers who distribute pirated content.
Copyright infringement took off when illegal add-ons gained traction at the expense of Kodi.
The company continues to convince the public and its partners that it is not associated in any way with third-party developers.
Worse, those that offer pre-packaged devices with pirated apps continue to smear the brand's reputation and Kodi announced in 2016 that XBMC Foundation is "officially tired of this."
Kodi clarifies, however, that the selling of a "fully loaded Kodi box" is completely illegal.
Whereas the selling of "a vanilla Kodi box" and a "fully loaded box that doesn't have Kodi installed or fully re-brands Kodi to something else entirely" are not.
Best Streaming Devices
Technically, this can't be applied in most countries. Law enforcement agencies do not discriminate which pre-loaded app was installed in ISDs as long as an illegal app comes with it.
Warning! Protect Yourself With IPVanish VPN
Most cord-cutters use a IPVanish VPN and rightfully so.
The free streaming applications, addons, and IPTV services that you use are usually hosted on insecure servers.
Without a IPVanish, your IP Address is being logged.
Your IP Address points back to your location and identity which compromises both your privacy and security.
Your current identifying IP Address is

193.235.141.172
When you use IPVanish, your real IP address will be converted into an anonymous new one.
IPVanish VPN will provide you with an anonymous connection to the Internet.
This will prevent your Internet Service Provider, app/addon developers, government agencies, and any 3rd party from logging what you're accessing online.
The most popular VPN among cord-cutters is
IPVanish
due to their blazing fast speeds and zero log policy.
It's important to use a VPN that is fast since we are streaming large HD files. Its also crucial to find one that keeps no logs of what their subscribers access while online.
Setting up IPVanish VPN on your streaming device is simple!
Step 1
Register for an IPVanish VPN account by clicking the link below.
This exclusive link provides you with a hefty discount.
Register for IPVanish Account & Save 63% with Yearly Plan
Step 2
– From the home screen hover over Find.
For those of you using Android TV devices, you can easily install the IPVanish app directly through Google Play Store.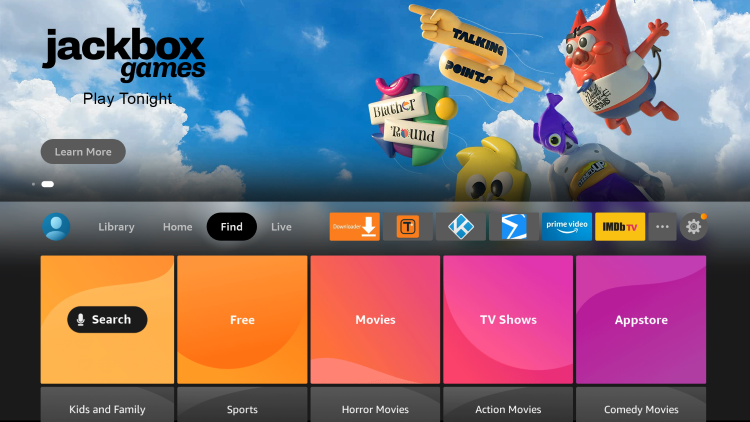 Step 3
– Scroll down and click Search.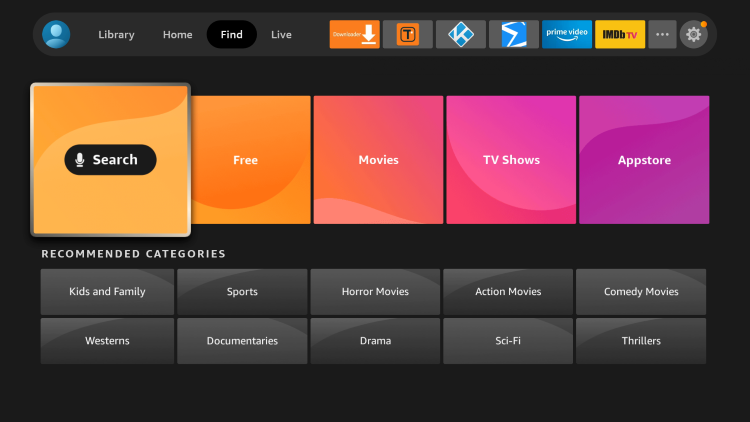 Step 4
– Type in "Ipvanish" and click the first option.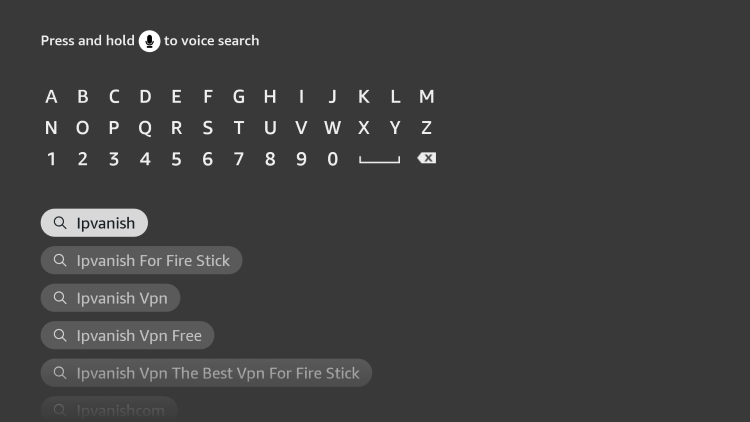 Step 5
– Click the IPVanish VPN app.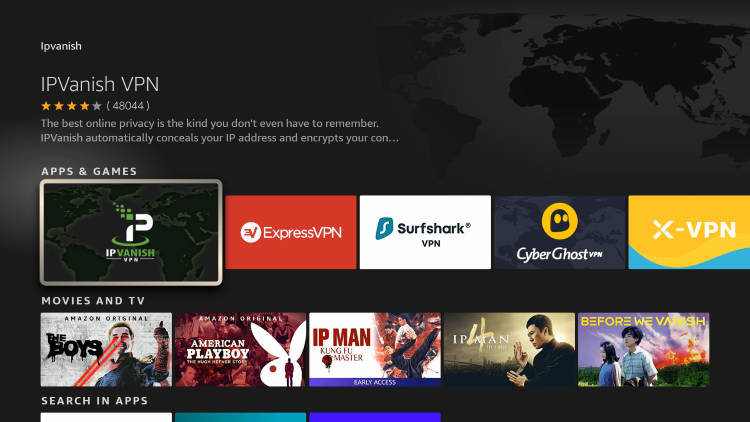 Step 6
– Click Download.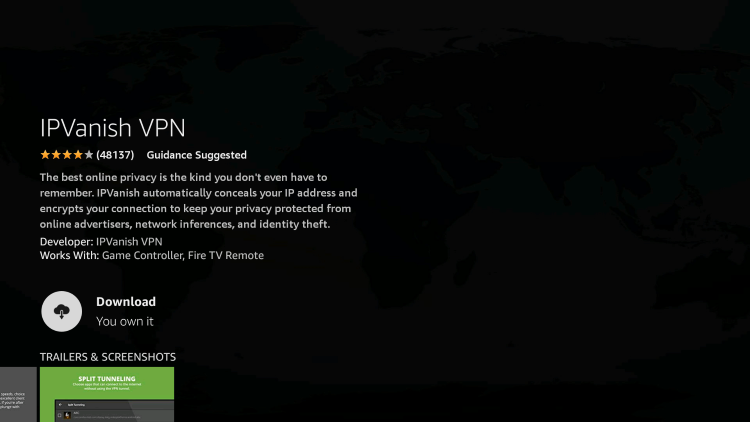 Step 7
– Once the IPVanish app installs, click Open.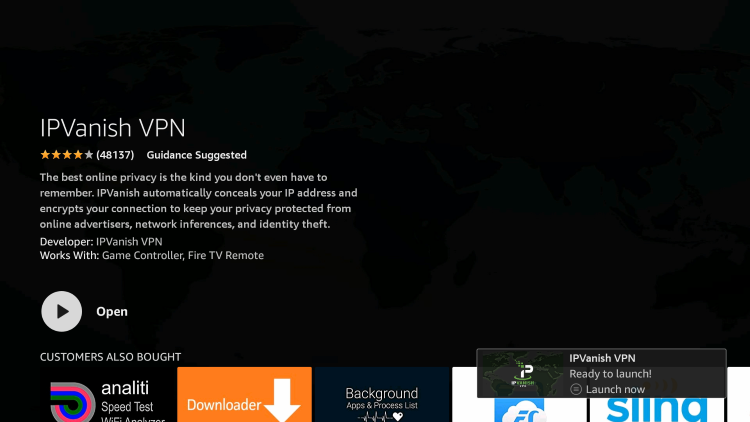 Step 8
– Enter your IPVanish account information and click Log In.
You will get your username and password when you
register for an account
.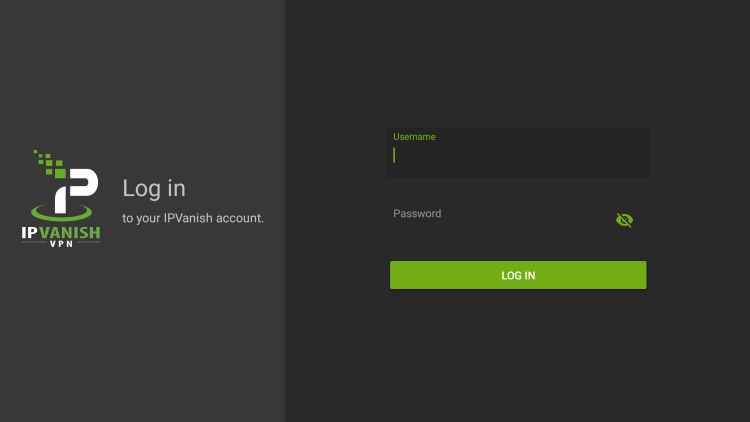 Step 9
– Click Connect.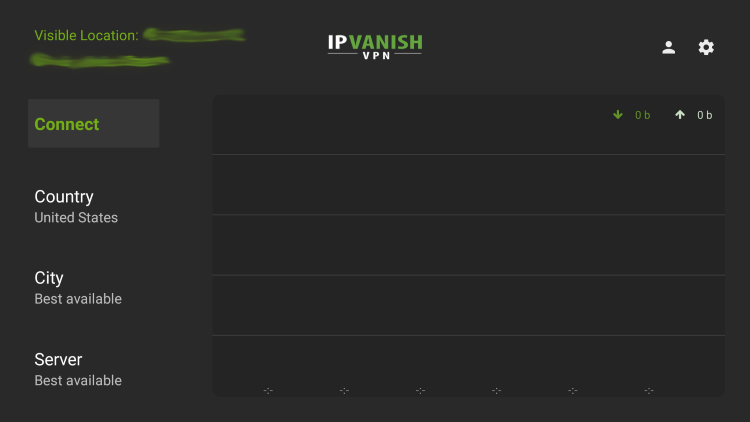 Step 10
– Click OK.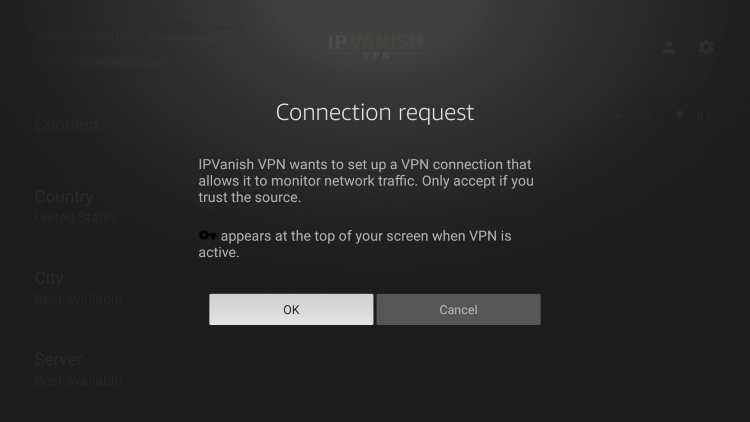 Step 11
– Success! Your identifying IP Address has changed and you are now anonymous.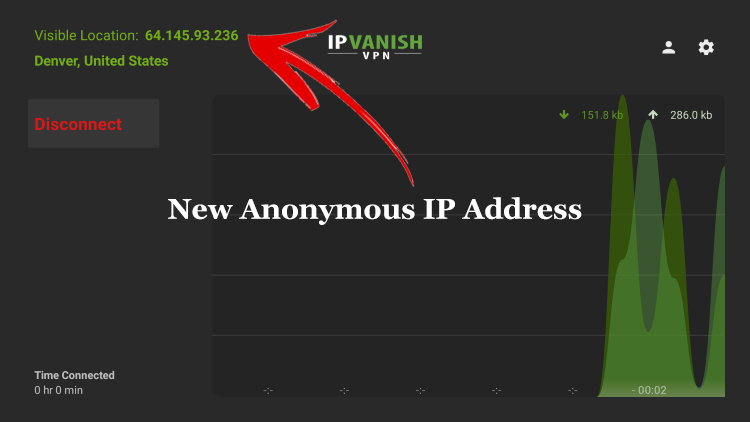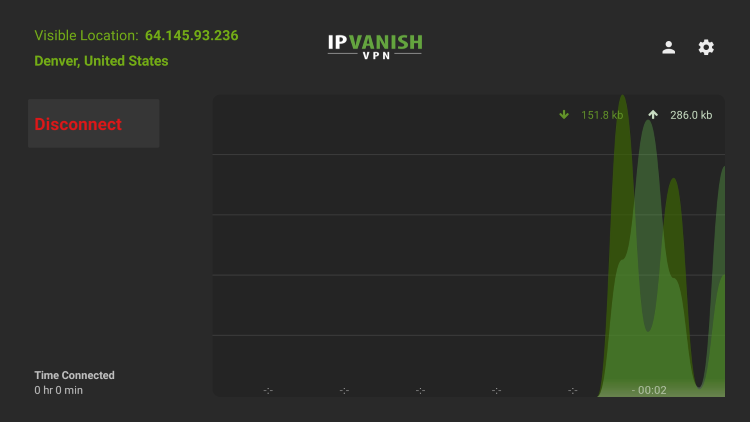 Click the Home Button on your remote and the VPN will remain running in the background.
Congratulations! You are now protected by IPVanish which means everything that you stream or access through your Firestick or Android TV Box is hidden from the rest of the world.
If you ever need to stop the VPN service, simply re-launch the application and click the DISCONNECT button.
You can now setup IPVanish VPN on all of your other Internet-connected devices. You can use IPVanish on unlimited devices!
Is Kodi Legal – A History of Legal Issues
Amazon App Store Removes Kodi

In June 2015, Kodi was officially withdrawn from the Amazon Appstore.
According to Amazon, it banned the software because it can be used to illegally download pirated content. This has perplexed industry experts since Kodi is not bundled with unofficial add-ons upon installation.
Kodi reiterated that it does not condone streaming illegal content and does not intend to profit from such activities.
Critics of the ban also pointed out that there are other suspicious add-ons not associated with Kodi that are available on the App Store but have not caught the ire of the online retail giant.
NOTE: You can still install Kodi using a third-party app installer that hosts numerous apps not available for download.
This is called side-loading. TROYPOINT has created a step-by-step guide that outlines the entire side-loading process.
Or, use the guide below to install Kodi on your preferred device:
Firestick and Fire TV Sales Boosted by Kodi

By the end of 2015, UK retailers reported that sales of Amazon's Firestick and Fire TV had surged with some analysts pointing out the availability of Kodi for installation even after the ban from the Amazon Appstore was made.
See Related: How To Jailbreak a Firestick
In the first quarter of 2016, with Kodi now more popular among consumers, the Kodi Foundation made it known publicly that the product's image was affected negatively by third-party developers who have facilitated their add-ons with Kodi.
An April Fools' joke was even made by Kodi in 2017 when it substituted its official website with a fake domain to let the public know the organization will only work with legitimate third-party content providers.
Cracking Down on Kodi Boxes
2017 saw the biggest Kodi-related legal case to date in the United Kingdom. Malcolm Mayes, a 65-year-old small-time entrepreneur from Teesside, England, was ordered to pay a total of £250,000 by the Teesside Crown Court after pleading guilty to selling Kodi-like boxes to clubs and pubs across the United Kingdom.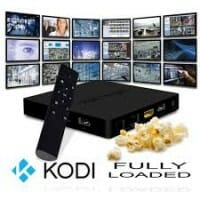 Mayes earned £1,000 per device, which he advertised as "legal" to lure unsuspecting buyers.
The court emphasized that the boxes were modified with illegal access to paid content or commonly referred to as "fully loaded."
After learning about the news, Facebook officially announced through its Commerce Policy that it was prohibiting the sale of all streaming devices pre-loaded with add-ons for paid content access.
In the same year, a 53-year-old British entrepreneur was arrested for selling streaming devices considered Kodi boxes that came with installed software to access paid media.
A total of 40 devices were confiscated and he was charged by the local court for violating UK's Fraud Act and Copyright, Designs, and Patents Act.
TVADDONS Embroiled in Controversy
The most controversial and widely discussed case against Kodi add-on developers began in June 2017 when Canadian telecommunications companies such as Bell Media, Videotron, Bell Canada, Rogers Media and several others filed a complaint against the owner of TVADDONS.
TVADDONS was a Kodi repository that allows faster and easier downloading of third-party add-ons for the Kodi media player.
And in a matter of days, another lawsuit was filed against TVADDONS by Dish Network for distributing the ZemTV add-on.
Dish indicated that repeated calls to take down ZemTV were ignored by TVADDONS causing it to accuse the latter of "contributory and vicarious copyright infringement and statutory damages."
A year later, TVADDONS and Dish settled the lawsuit by signing a confidential agreement. However, the Canadian lawsuit case is still awaiting decision from the court.
ZemTV, on the other hand, was ordered to pay $650,000 to Dish citing unauthorized re-transmission of channels.
It's not just with the media companies that the repository war waged on. Kodi repeatedly expressed its disapproval of TVADDONS' services and has distanced itself from the latter.
It even posted a tweet in response to TVADDONS stating its hopes for the company to lose in court.
TVADDONS, however, writes that the company is not in any way affiliated with Kodi or the XBMC Foundation.
IMPORTANT NOTE: Kodi Addons should only be used to stream content that falls under the public domain. TROYPOINT has created a list of the Best Movies and TV Shows in the public domain for your streaming enjoyment:
Is Kodi Legal? Google, Facebook Take Stand

The world's most popular search engine, Google,  removed the term "Kodi" from its autocomplete search query in March 2018.
The search engine site revealed that the move was made to combat piracy through removing autocomplete search terms "related" to piracy.
This was influenced by a court ruling in Europe that the sale of so-called "Kodi boxes" infringe on copyright material.
Google Removes "Kodi" From Autocomplete Feature
Revising its previous policy against the sale of streaming devices, Facebook expanded its ban to all Kodi-powered devices in August 2018.
Kodi boxes are not permitted to be sold on the site's Marketplace, Shop Section, or Buy and Sell Groups pages because these devices can be used to stream unauthorized content.
It does not, however, ban the sale of add-on equipment for Kodi such as remote controls and keyboards.
According to the social media company's commerce policy, "Posts may not promote the sale of devices that facilitate or encourage streaming digital content in an unauthorized manner or interfering with the functionality of electronic devices."
Kodi Box Crackdowns Continue
In March of 2019, three British men were sentenced to three years and three months in jail after earning £5 million from providing unauthorized access to a live football channel to more than 1,000 residences and business establishments across Wales and England.
The illegal broadcast streams were enough to prove that the accused breached copyright claims by the Premier League, a top-level 20-club English football league.
Is Kodi Legal in Various Countries
United States
The U.S. Federal Communications Commission (FCC), alarmed by the growth of illegal streaming boxes, asked Amazon CEO Jeff Bezos and eBay CEO Devin Wenig to stop selling non-FCC compliant products, which include "set top boxes."
In a letter dated May 2018, FCC Commissioner Michael O'Rielly writes:
…nine set top box distributors were referred to the FCC in October for enabling the unlawful streaming of copyrighted material, seven of which displayed the FCC logo, although there was no record of such compliance…Although outside the jurisdiction of the Commission, it is equally troubling that many of these devices are being used to illegally stream copyrighted content, exacerbating the theft of billion of dollars in American innovation and creativity
eBay and Amazon both complied with the FCC's request by removing illegal devices.
The Motion Picture Association of America (MPAA) also joined calls against Kodi boxes when it sent a letter to the Intellectual Property and Innovation of the Office of the U.S. Trade Representative. It clarifies:
"Although Kodi is not itself unlawful, and does not host or link to unlicensed content, it can be easily configured to direct consumers toward unlicensed films and television shows. Websites enable one-click installation of modified software onto set-top boxes or other internet-connected devices. This modified software taps into an ecosystem of infringing content add-ons and portals to illicitly stream movies and television programming live or 'on demand.'"
Canada
Aside from the TVADDONS fiasco that involved Canada's media companies, the country continues to clamp down on syndicates.
In one of the largest settlements ever made between a "set top box" seller and media companies, Infinity TV was asked by the court to pay Bell Canada, Rodgers Communications, and Videotron $5 million for selling loaded boxes and violating copyright laws in Canada.
By the end of May 2019, the country's major telecom players have filed requests for the federal government to revise its telecom and broadcast laws.
Europe Union
The European Court of Justice, the European Union's Supreme Court located in Luxembourg, prohibits the selling of media boxes configured with illegal software to download paid media content. The court's ruling in 2017 was released in a press release, which states:
"The sale of a multimedia player which enables films that are available illegally on the internet to be viewed easily and for free on a television screen could constitute an infringement of copyright.
The Court also finds that temporary acts of reproduction, on that multimedia player, of a copyright protected work obtained by streaming on a website belonging to a third party offering that work without the consent of the copyright holder, cannot be exempted from the right of reproduction."
United Kingdom
The Digital Economy Act 2017 from the UK enforces harsher penalties for online piracy. This is an effort to improve regulation in the country's telecommunications sector. Copyright violators can be imprisoned for up to ten years. The law also concerns profiting from the sale of illegal streaming devices and content.
In addition, the Intellectual Property Office released its guidance in November 2017.
This release defined illicit streaming devices (ISDs) as "physical boxes that are connected to your TV or USB sticks that plug into the TV.
These include devices such as adapted Amazon Firesticks and so-called 'Kodi' boxes or Android TV boxes.
The office discourages the public from buying such devices because these lack parental controls, have failed electrical safety tests, and provide profit to online pirates.
Asia
The Asia Video Industry Association (AVIA) admits that Asian governments have yet to act on penalizing sellers of illicit streaming devices (ISDs). It calls for restructuring the legal frameworks of each country to stop movie piracy from selling these devices.
In Singapore, the government has already imposed civil and criminal offenses on anyone caught distributing or selling ISDs. The country only started blocking piracy-related websites through ISPs in 2014 when its Copyright Act of 1987 was revised.
On the other hand, customs authorities in Hong Kong were much earlier to enforce regulations.
It began raiding shops selling ISD's in early 2018. Store owners and sales staff were charged with copyright violations.
In Malaysia, the Malaysian Communications and Multimedia Commission (MCMC) is already working on banning ISDs to protect the entertainment industry from content pirates.
Is Kodi Legal – Other Questions About Legality
Here are more questions and answers that validate Kodi as a legal software.
NOTE: This section will be updated regularly to expand the list of Kodi FAQs.
1. Will the lack of net neutrality impact Kodi users?
The issue of the impact of net neutrality has been the subject of heated debates for years.
Net neutrality allows users to access lawful content and prohibit ISPs from blocking information or charging higher for faster delivery.
This system, which requires all ISPs to treat data equally to increase broadband access in the United States, became very controversial when it was repealed in December 2017. The FCC voted to end net neutrality, which earned the ire of the American public.
What does this mean then? The end of net neutrality means that citizens' access to online information is under serious threat.
This is because telecom companies can now comb over the information that we send and receive online.
They have the right to block traffic and intercept any restricted information in favor of large businesses that pay them to have only biased information made available.
Worse, consumers can be forced to pay higher fees to gain faster connection speeds or may have the information blocked by their ISP.
As of this writing, no Kodi-related issues on net neutrality have been reported. Some fear that this may cause Kodi users to eventually pay for higher internet speed because of low broadband infrastructure.
Think of the reason why Netflix had to settle with Comcast in 2014. Here, the ISP allegedly reduced download speeds that led to buffering when Netflix users streamed movies and TV shows.
2. Can I use Kodi legally in any country?
In most countries including the United States, Kodi is perfectly legal.
The confusion arises in the legality of media streaming, which is still a grey area in most countries since the content is not saved on any device.
3. What impact do illicit streaming device (ISD) sellers have on Kodi?
Other than tarnishing the company's reputation, these so-called "fully loaded" boxes that come with Kodi have frustrated the organization. This stemmed from thousands of complaints from unaware users who bought these illegal boxes. Kodi has been very clear from the beginning that it does not work with any of these suppliers.
4. What steps is Kodi taking to make the platform legal?
XBMC Foundation has made the source code for all its supported available platforms on GitHub.
The organization's developers also work together with the Software Freedom Law Center in New York City. This organization manages its licenses, trademark, and litigation support.
In addition, it has secured the trademark for "Kodi" so it can come after ISD sellers who make a quick profit from their illegal devices.
5. What can I watch legally using Kodi?
Certain films and motion pictures have entered the public domain for many different reasons.
Whether they were released without copyright notices, did not register with the Library of Congress, or failed to renew copyright licensing, these movies are now available for the public to stream or download for free.
If you're looking for movies and TV shows that are in the public domain, here are my recommendations:
The Best Public Domain Movies and How to Watch Them
The Best Public Domain TV Shows for Free Streaming
Is Kodi Legal – How to Stream Safely and Properly
With the repeal of net neutrality by the FCC, having a virtual private network (VPN) in place is effective in blocking your ISP from tracking or blocking the content you're viewing. VPN allows a Kodi device to connect to it and in return provides a different IP Address to mask the user's internet activity.
Learn everything you need to know about a VPN by CLICKING HERE.
But why would you need a Kodi VPN?
Many internet service providers are starting to block Kodi add-ons, builds, and wizards. This is because these companies also provide cable service that conflict with Kodi and eventually cut into their profits.
A Kodi VPN will mask your activity and provide you with the privacy that you deserve. Aside from this, a VPN can solve the following problems:
ISPs can slow down your connection — intentionally!
ISP throttling or the intentional slowing of your internet connection by your ISP once you download large video files is rampant. Comcast, Cox Communications and even Charter have allegedly broken seeding connections by users who have accessed P2P or BitTorrent traffic on the network.
Kodi add-ons can be geo-blocked?
Many VPN content providers only limit their services to specific countries while some such as Netflix and Amazon do not release all of its streams to certain regions.
Geo-blocking can be very disappointing especially those who travel to countries where the government has issued access restrictions to a website.
In addition, new content releases such as video games are often released first in the United States. If you're in another continent and can't resist joining the first batch of gamers to try out the release, then it's time to think about a VPN.
I regularly update my list of the best Kodi add-ons with different categories so you know which work well for your specific needs. Click on the link below.
Privacy loss is possible without a VPN?
Your location and identity are visible, making you vulnerable to intrusion. A VPN service can allow you to stream movies and TV shows, download files and more. All anonymously. That is, not even your original ISP can track your traffic and activities.
Here's a screenshot of a VPN running on a device. In this example, I've used IPVanish.
Use the guide below to Install VPN on your Kodi device:
Is Kodi Legal – Conclusion
Kodi is a legal platform on its own. It's how you use it that defines its legality. The emergence of third-party add-on developers continues to pose a threat against the organization's legitimacy.
This has prompted lawmakers to ratify existing regulations to curb illegal access to paid content and the distribution of ISDs.
However, grey areas still exist in what constitutes copyright infringement, especially in the scope of media streaming.
Is Kodi Legal FAQ
Is Kodi Legal?
Yes, installing and using Kodi is 100% legal as long as you are using it in a legal manner. We explain everything you need to know about the legality of Kodi in this guide.
What Devices can Kodi be Installed on?
Kodi is available as an app for installation on nearly any device imaginable. This includes Fire TV and Firestick, Android Boxes, iOS, PC, and much more.
Is it Legal to Watch Movies on Kodi?
Yes, it is 100% legal to stream Movies and TV Shows within Kodi. However, these videos must be public domain content to ensure you aren't accessing any copyrighted material.
Why do People use Kodi?
Using Kodi is a great way to store all of your content including movies, tv shows, pictures, and more. However, most use the application to stream Movies and TV Shows as well as Live TV.
This page includes affiliate links where TROYPOINT may receive a commission at no extra cost to you. Many times, you will receive a discount due to the special arrangements made for our visitors. I will never promote something that I personally don't use or recommend. Purchasing through my links directly supports TROYPOINT which keeps the content and tools coming. Thank you!