This page includes affiliate links where TROYPOINT may receive a commission at no extra cost to you. Many times, you will receive a discount due to the special arrangements made for our visitors. I will never promote something that I personally don't use or recommend. Purchasing through my links directly supports TROYPOINT which keeps the content and tools coming. Thank you!
This tutorial will list some of the Best Streaming Devices available today and detail important features about each of them.
Included are the most popular media devices that allow users to stream Movies, TV Shows, and more, directly to their television.
In today's world of modernized streaming, there are numerous different ways to "cut-the-cord" and the best way to do so is via a streaming device.
These allow users to install applications from app stores and more that will provide unlimited content, oftentimes for free.
Listed below are a variety of streaming devices and some bonus options as well.
When searching for the best streaming device for you, there are many factors to consider.
One of the most important things to consider when selecting a device is what you will be using the device for.
If you are only going to using Streaming Apps for movies and TV Shows you likely won't need an expensive option.
However, if you plan on gaming, adding storage, and more, you may want to consider a pricier device.
We have you covered with numerous options that vary in price, power, speed, and much more.
Each device also comes with a TROYPOINT Review that is 100% unbiased and can help you decide which is right for you.
TROYPOINT POLL
: We want to know what your preferred device is and what makes it so great.
Please use the poll below to vote for your favorite and let us know "What is the Best Streaming Device?"
If you don't see your favorite device shown, use the comment section to let us know what it is and why!
Free TROYPOINT Rapid App Installer

Install the Best Streaming Apps in Minutes
The free TROYOINT app includes over 50 of the best streaming apps including the one(s) you're about to install on this page.
NOTE: All applications in our Rapid App Installer have been scanned by VirusTotal and are completely virus-free.
Best Streaming Device Poll – What is Your Favorite?
What do you think is the Best Streaming Device? Use the poll below to let us know!
You must vote to see the results.
I recommend bookmarking this page to keep you up to date on the Best Streaming Devices available. This page is updated Weekly for your reference.
The following list was last updated on Sat, Jul, 24, 2021
Many of these devices can also be found on our list of Best IPTV Boxes.
Best Streaming Devices
Fire TV Stick 4K
TROYPOINT Streaming Device Choice #1
The most popular device among cord-cutters and streamers is likely the Amazon Firestick. Due to its low price point and fast streaming abilities, it has made its way into millions of homes across the world.
One of the main reasons this device has gained so much popularity is due to its side-loading abilities that allow users to install apps not available in the Amazon App Store.
Oftentimes, this lets owners "jailbreak" their device for free Movies, TV Shows, Live TV, and more.
How To Jailbreak a Firestick Video Guide
Besides its side-loading abilities, the Fire TV Stick 4K has some other features that make it an awesome streaming choice.
Notable Features
Currently, the Amazon Fire TV Stick 4K is available for $49.99.
Purchase Amazon Fire TV Stick 4K
MECOOL KM2
TROYPOINT Honorable Mention Streaming Device Choice
The MECOOL KM2 is a powerful, Netflix Certified Android TV Box that runs the true Android TV 10 OS.
This is now the best MECOOL box on the market and one of the best streaming devices in general!
This device is referred to as an Android TV Google Certified box because it works with various Google features like voice control and Google cast.
While most Android Boxes do cannot stream HD videos from verified apps, we have found the MECOOL KM2 works great with Netflix, Amazon Prime, and more.
With expandable internal storage, the MECOOL KM2 is also a fabulous choice for gamers and upon testing, we experienced no lag or buffering.
Notable Features
Purchase MECOOL KM2
Use coupon code TROYPOINT at checkout for 10% discount.
Fire TV Cube (2nd Generation)
While the Firestick is the most popular device for Amazon, it is not the only choice available.
The 2nd Generation Fire TV Cube is another option that offers the same capabilities with some added features.
The major advantage the Cube has over the Fire TV Stick is its hands-free capabilities with built-in Amazon Echo.
If you are a fan of smart speakers and voice technology, this device is for you. The Fire TV Cube easily lets you turn on and off the tv, open apps, and even play content, all without touching a single button.
Users can still side-load applications and can store twice the amount of apps due to its 16 GB Capacity. And, the cube has a built in Ethernet adapter for all your external needs.
However, the price of the Fire TV Cube 2 is more than double that of its brother device – the Fire TV Stick 4K.
Notable Features
Currently, the Amazon Fire TV Cube 2nd Gen is available for $119.99.
2nd Generation Fire TV Cube Review
Purchase the 2nd Gen Fire TV Cube
NVIDIA SHIELD
TROYPOINT's Premium Streaming Device Choice
Amazon is not the only company investing in the streaming market. NVIDIA also offers a streaming device that is the most powerful device running the Android TV system.
The NVIDIA SHIELD TV and NVIDIA SHIELD TV Pro are both high-powered streaming devices that provide the ability to side-load apps not available in the Google Play Store.
4K video capabilities are provided in both versions of the NVIDIA SHIELD with Dolby HDR & HDR10 Vision.
The main element of these devices that make them so powerful is the built in NVIDIA Tegra X1+ processor. The NVIDIA SHIELD is great for gamers, streamers, and everything in between.
However, both devices tout a hefty price tag that is much steeper than the average streaming device.
Notable Features
Currently, the NVIDIA SHIELD TV Stick is available for $149.99 and the NVIDIA SHIELD TV Pro is available for $199.99.
Purchase the NVIDIA SHIELD TV Stick
Purchase the NVIDIA SHIELD TV Pro
Chromecast With Google TV
The all-new Chromecast with Google TV launched in the Fall of 2020 and is quickly becoming a go-to streaming device.
With an added remote and Google Play Store, use of the Chromecast will no longer require a mobile device or tablet.
In addition, the Chromecast with Google TV runs Android TV OS which means we can side-load our favorite apps for Movies, TV Shows, and more.
While the internal storage is minimal, users can also attach a USB C Hub for added storage capabilities.
With an updated interface and a reasonable price tag, many are opting for the new Chromecast with Google TV as their streaming device choice.
Notable Features
Currently, the Chromecast With Google TV is available for $49.99.
Chromecast with Google TV Review
Purchase Chromecast with Google TV
Tivo Stream 4K
Tivo's first and only streaming device is now available for sale in the form of the Tivo Stream 4k.
It matches the Fire TV Stick with 8 GB of internal storage and runs on the Android OS for smooth navigation.
Apps such as Netflix, Amazon Prime, and more stream in 4k HD which cannot be said for stock Android devices.
It also comes with the Tivo Stream App that serves up content recommendations and more alongside a well-designed interface.
For those looking for added storage, we can expand the Tivo Stream 4k with a USB drive and C adapter.
Notable Features
Currently, the Tivo Stream 4K is available for $49.99.
X96 Max Android TV Box
The X96 Max Android TV Box is another Android device that is highly popular among streamers and more. It is available in various configurations including 4GB and 2GB RAM options.
While the X96 Max is considered an Android TV Box, it does not run the Android TV Operating System like other devices such as the NVIDIA SHIELD.
These devices that run the "Stock Android System" are considered Generic Android TV Boxes and usually perform great at a cheaper price point.
Learn the difference between Stock Android and Android TV Systems by reading the TROYPOINT Android TV Box Resource Guide.
The X96 is a fabulous streaming device that is perfect for those who don't use paid service apps such as Netflix, Hulu, etc.  If you plan on side-loading apps to your device, the X96 Max is a great choice.
One thing to note, however, is the oftentimes faulty remote that come with Stock Android devices. If you do choose to purchase one of these devices, we recommend using a wireless keyboard remote such as the iPazzPort Wireless Mini Keyboard.
Notable Features
Currently, the X96 Max Android TV Box is available for $55.99.
Purchase the X96 Max Android TV Box
Fire TV Stick Lite
The all-new Fire TV Stick Lite is Amazon's latest in the Fire TV lineup.
The "Firestick Lite" is their most affordable option with a price tag of only $29.99.
This device features the same 8 GB of storage as the Fire TV 4K and the new Fire TV Stick (3rd Gen), as well as included Alexa Voice Remote.
However, the remote will not feature TV Power and volume controls like that of the Firestick 4K remote.
If you are looking for a basic streaming device with minimal features yet an affordable price, the Fire TV Stick Lite is a fabulous choice.
Notable Features
Currently, the Amazon Fire TV Stick Lite is available for $29.99.
Amazon announces New Fire TV Stick and Fire TV Stick Lite
Other Streaming Options
Roku
One of the most popular devices available today is the Roku media streaming device. Roku offers a few variations of the model that cost anywhere between $24.99- $99.99.
These devices have hundreds of different "Channel" options that users can install for free or a small price.
This includes apps such as Netflix, Apple TV, Tubi, and more. However, Roku does not have "side-loading" abilities which means you cannot install apps such as Cinema APK and others.
Luckily, TROYPOINT has created a tutorial that will show you a secret method to "jailbreak" your Roku device using Plex:
Roku is great for those who want to install all the popular apps and enjoy a seamless streaming experience with an affordable price range.
Purchase Roku Streaming Device
Raspberry Pi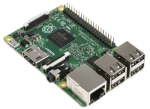 While a Raspberry Pi isn't often considered a "streaming device", many use this little piece of equipment for exactly that.
Users have the ability to install and run Kodi and other applications through the device and cast to a screen of their choice. You can even play retro games on Raspberry Pi and enjoy some of the old classics.
Do you consider Raspberry Pi the Best Streaming Device?
PC or Mac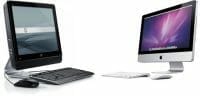 Using a PC or Mac is still the preferred method for tons of cord-cutters across the world. One of the main reasons for this is that the opportunities for content are endless and easily accessible.
Instead of installing or side-loading streaming applications, PC & Mac users can visit websites, download files, and more with ease.
The best way to do so is via Torrent Sites and the powerful Plex Media Server which we describe in detail below:
Plex Media Server Resource Guide
Using a computer or laptop also ensures a strong connection which means little to no buffering.
For the best apps and more to get the most out of your streaming device, check out our popular guides below:
Best VPN For Streaming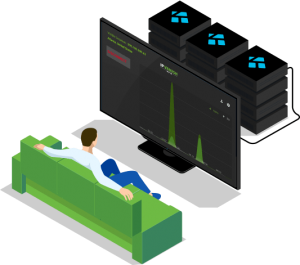 After finding a streaming device that is right for you, you will likely want to purchase a VPN as well.
Using a VPN in conjunction with streaming media will protect your privacy and ensure App Developers, Internet Service Providers, and more cannot log your internet activity.
The Best VPN for Streaming is IPVanish due to it's blazing fast speeds and zero log policy.
SAVE UP TO 74% WITH THIS TIME-SENSITIVE DEAL

Use IPVanish on unlimited devices & when away from home.

IPVanish backs their service with a 30-day money back guarantee.

CLICK HERE for your IPVanish Discount
Best Streaming Device Frequently Asked Questions
Which streaming device is best?
If you are looking for an affordable, easy to use streaming device, the Amazon Firestick is a fabulous choice.
Is Firestick better than Roku?
The Amazon Firestick has side-loading capabilities to install thousands of apps not available in the App Store. Roku does not have this ability.
Do I Need a streaming device if I have a Smart TV?
While some Smart TV's have apps for various content, a streaming device will provide thousands of apps and tools for a complete streaming experience.
Where do I Purchase a streaming device?
Many retailers carry streaming devices such as Firestick and Roku. However, you can also purchase online at Amazon and many other websites.
Can I Watch Live TV on a streaming device?
Yes, with the use of IPTV (Internet Protocol Television) and other apps, you can stream live tv on nearly any streaming device.