Fully Loaded Android Boxes – Why You Should Avoid Them
The following guide details Fully Loaded Android Boxes and why you should avoid these devices at all costs.
Most cord-cutters and streamers opt for a media streaming device that allows them to install apps and view content including Movies, Shows, Live TV, and more.
When it comes to streaming devices, there are hundreds of options to choose from that vary in price, size, specifications, and capabilities.
Some of the most popular available today include the Amazon Firestick, Fire TV, and Android TV Boxes.
Many opt for one of these devices because of their sideloading capabilities which is oftentimes referred to as "jailbreaking".
Jailbreaking a Firestick or Android TV Device is an easy process that simply involves enabling unknown sources within the device settings.
Doing so will allow for the installation of apps outside of the Amazon App Store or Google Play Store for unrestricted content.
However, there are also tons of "Fully-Loaded" Android Boxes available for purchase online and sometimes in person.
Oftentimes, fully loaded boxes have been "jailbroken" and sideloaded with various Apps & APKs for streaming.
Unfortunately, these devices are usually a scam and should be avoided at all costs for numerous reasons which we describe below.
Instead, users should opt for a well-known Android TV Box and install applications themselves to save money, reduce headaches, and ensure online safety.
What is a Fully Loaded Android Box?
This is a question we receive almost daily on the TROYPOINT website.
IMPORTANT NOTE: TROYPOINT does not sell any product or service including Android Boxes. We always suggest purchasing a device yourself and avoiding fully loaded Android Boxes at all costs.
Fully loaded Android boxes advertise themselves as Android Boxes that are pre-installed with software to stream tons of content for free.
Usually, this includes a subscription to an IPTV Service that offers thousands of channels for a small monthly fee along with a streaming app such as Kodi.
Sellers of these devices are simply trying to make a quick buck by purchasing cheap Android Devices and sideloading a couple of apps before reselling at a major upcharge.
There are tons of popular fully loaded Boxes that you can find with a simple Google search.
Even Amazon has a tab dedicated to "Fully Loaded Android Boxes", however, many of these are simply just Android TV Devices.
YOU'RE BEING TRACKED...
Your online activity is tracked by your government, Internet Service Provider, app/addon/IPTV devs and all websites through your identifying IP address
Stream anonymously by using Surfshark VPN
Your Current Identifying IP Address:
SAVE 82% ON SURFSHARK VPN + 2 FREE MONTHS
Surfshark backs their service with a 30-day money back guarantee
Use your account on unlimited devices & share with family members
HURRY! SALE ENDS SOON
Claim Surfshark VPN Discount
One of the most well-known sellers of fully loaded Android boxes is SuperBox which has been around for many years.
SuperBox advertises a lifetime IPTV Subscription that comes pre-installed on your device for access to tons of live channels and more.
These devices are simply just generic "stock" Android Boxes that Superbox buys for cheap and then resells at a massive upcharge.
Their current featured device is listed at $329 for a standard Android device that likely costs between $30-50.
The specs of this device are similar to any generic Android Box which includes 2 GB RAM and 32 GB of storage.
This means that if you purchase a stock Android Box and a year's subscription to an IPTV Provider, it will likely cost less than half the price of a Superbox.
NOTE: TROYPOINT recommends paying for IPTV services on a month-to-month time frame or quarterly basis. That way, if your provider goes offline or you find a better service, you are not tied down.
This holds true for a fully loaded Android Box such as the Superbox as you will be left out in the dark if the service is shut down or removed for any reason!
Android boxes aren't the only devices that many try to resell for an upcharge.
There are tons of websites that advertise "jailbroken firesticks" that feature Unlimited content with your purchase of a device.
Shown below is an example that we found which provides buyers with Unlimited Movies, TV Shows, Premium Channels, Music, and much more.
The catch here is that the device itself is just an ordinary Fire TV Stick with an IPTV Service installed.
However, the subscription is only for a limited time which means your service will disappear if you don't renew.
This is absolutely ridiculous as the seller is simply installing an app on the Firestick and charging users double the price for purchase.
Official Amazon Fire TV Stick 4K Max Product Page
Don't fall victim to these scam websites as you will be wasting your money.
The best way to enjoy content on a streaming device is by purchasing from a verified seller and installing various applications yourself!
Are Fully Loaded Android Boxes Legal?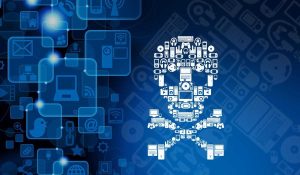 This is another question that we encounter often on this website.
Fully Loaded Android Boxes are typically not legal as the software installed is usually a streaming service that may not contain the proper licensing.
You may be putting yourself at risk by purchasing a fully loaded Android Box as we do not know if these "Unverified" Services are legal or not.
There are numerous instances in the past of sellers of these devices receiving massive fines and even jail time.
Droidsticks Owner Sentenced to 30 Months in Prison
Dragon Box Owners Must Pay 14.5 Million to ACE
Because fully-loaded boxes are usually pre-installed with an IPTV Service, the legality may be in question.
There have also been tons of IPTV Providers who have faced serious penalties for selling Services without authorization.
If you purchase a fully loaded Android Box or streaming device, odds are you are using illegal software to stream content.
You should always purchase a device from a reputable provider that does not have any pre-installed applications.
This will allow you to install apps yourself in order to ensure their legality and safety.
It will also guarantee that there is no pre-existing malware that has been put on the device which we will dive more into below.
Pre-Installed Malware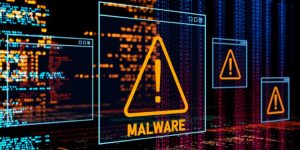 In today's day and age, there are tons of scam artists and hackers that look to take advantage of unsuspecting people.
Unfortunately, this is true for streaming devices such as Android Boxes as well.
Because there are so many options for purchasing such devices, it is oftentimes hard to distinguish whether or not the seller is reputable.
Your best bet is to buy from a distinguished provider such as Google, onn, Amazon, BuzzTV, Formuler, or Ugoos.
These brands have been around for a long time and have a respected history of offering high-quality products.
In the past, there have been instances of users purchasing Android TV devices that are infected with malware.
If these sellers of fully loaded Android boxes can install apps for Live TV and VOD content, that means they can also install malware.
This is extremely harmful and dangerous and it is one of the main reasons why we preach the importance of avoiding these devices at all costs.
Fully Loaded Android Box Prices
Besides the fact that purchasing a Fully Loaded Android Box can be harmful and insecure, they are oftentimes extremely expensive.
As noted above, these devices are simply standard Android boxes that have been sideloaded with one or two Media Applications.
The sellers then double, triple, or quadruple the price tag and resell them.
Here is another example of a "fully-loaded" box that costs $300 which is absolutely absurd for the type of device you are getting.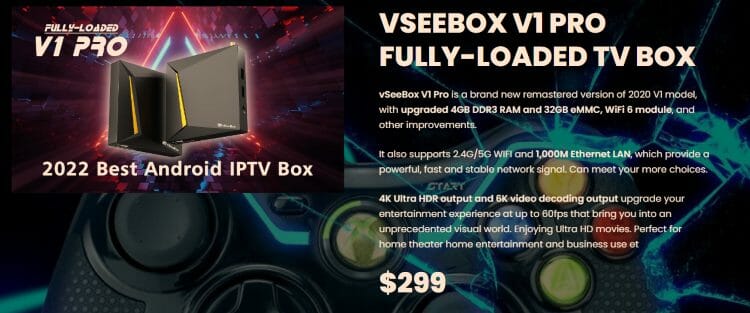 If you are interested in purchasing a premium Android TV Box, please opt for a verified seller such as Formuler or NVIDIA SHIELD.
You can find tons of fabulous Android TV devices for under $40 that will give you peace of mind when streaming.
Best of all, when you purchase one of these devices, you can pick and choose which applications you wish to install for a personalized viewing experience.
Use our list of devices below to help you find an alternative to fully loaded Android Boxes.
Best Alternatives
The best alternative to fully loaded Android Boxes are listed below.
We strongly recommend purchasing one of these devices and installing various Apps & APKs yourself to ensure your device is legal, safe, and affordable.
There are tons of resource guides throughout our website that will walk you through the process of installing and using these applications for unrestricted streaming.
NOTE: TROYPOINT strongly suggests a VPN when installing or using any 3rd party app or addon as the developers of these applications are unknown.
A VPN will encrypt your internet connection and make you anonymous to protect your online security and identity.
Even if you choose to purchase a pre-loaded Android Box or Firestick, you will still need a VPN as we don't know what the developers of the pre-installed applications can do with your data.
Best VPN for Firestick & Android TV Box
Here are the best alternative options we suggest purchasing instead of a Fully Loaded Android Box.
onn. 4K Google TV Box
This ultra-budget-friendly Android device packs a punch at an extremely affordable rate.
The onn. 4K Google TV Box runs Google TV OS and is available for the small price tag of under $20.
It features expandable internal storage and 4K streaming capabilities as well as hands-free technology from Google Assistant.
MECOOL Box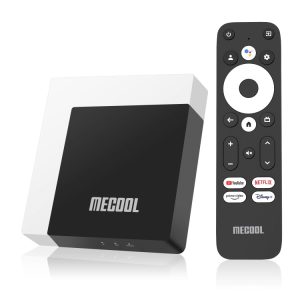 MECOOL is another popular Android TV Box seller with numerous devices to choose from.
It also runs the Google TV operating system and has numerous features including USB Ports, Ethernet ports, and a microSD slot.
The MECOOL KM7 is one of the most popular MECOOL variations with 16 GB of storage for all your favorite apps, addons, and more.
Best of all, TROYPOINT visitors can save 15% at checkout when purchasing a MECOOL device with the coupon code: TROYPOINT15.
NVIDIA SHIELD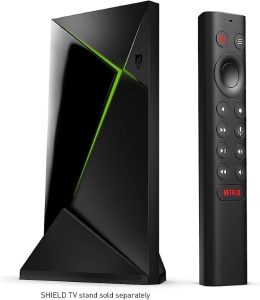 NVIDIA SHIELD is likely the most powerful Android TV Box available today.
With 16 GB of storage, 3GB RAM, and a Tegra X1+ Processor, this device is a media powerhouse perfect for advanced cord-cutters.
It runs on the official Android TV Operating System and features dual USB ports for added capabilities.
Amazon Fire TV Stick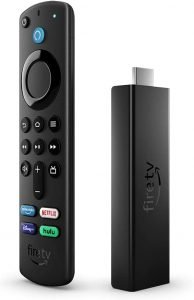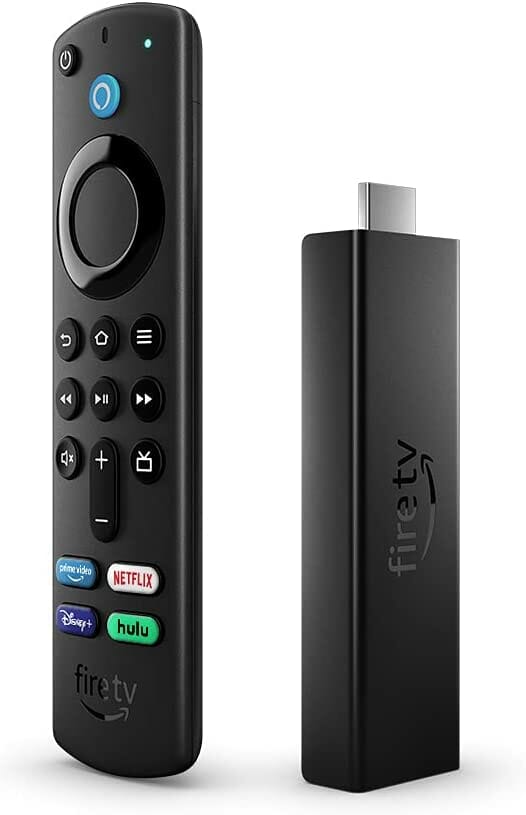 The Amazon Firestick is likely the most popular streaming device available today.
There are numerous variations of the Firestick including the Fire TV Stick 4K Max, Fire TV Stick Lite, and Firestick 4K.
With sideloading capabilities and included Alexa Voice Remote, streaming your favorite content is a breeze.
Oftentimes, Amazon runs sales on the Firestick which is a great way to get into streaming at an ultra-low price.
After purchasing one of the devices listed above, use our fabulous guides below to install all of the best apps for unrestricted streaming.
Best APKs for Movies & TV Shows
How to Install Kodi on Firestick & Android TV
Fully Loaded Android Box FAQ
What is a Fully Loaded Android Box?
These boxes are Android TV Devices that come pre-installed with streaming apps for Movies, Shows, Live TV, and more.
Are Fully Loaded Android Boxes Legal?
Oftentimes, fully loaded Android Boxes have applications installed that do not have the proper licensing to broadcast content.
Should I Purchase a Fully Loaded Android Box?
No. We suggest avoiding these devices and instead purchasing your own streaming device or Android TV Box to install applications and APKs yourself.
Which set-top Box is the Best?
Some of the best media boxes available include the Amazon Firestick, onn. Google TV Box, MECOOl, Formuler, BuzzTV, and more listed above.
This page includes affiliate links where TROYPOINT may receive a commission at no extra cost to you. Many times, you will receive a discount due to the special arrangements made for our visitors. I will never promote something that I personally don't use or recommend. Purchasing through my links directly supports TROYPOINT which keeps the content and tools coming. Thank you! Learn more on my Affiliate Disclaimer page.