Xiaomi TV Stick 4K Review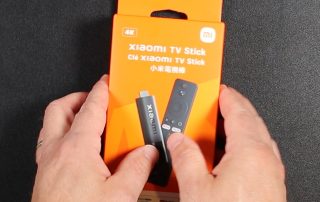 This Xiaomi TV Stick 4K Review was written by Troy after using it on a regular basis for one week.  This product was purchased by Troy through Amazon and in no way shall this post be considered a promotion for this streaming device.  You will find both the pros and cons pointed out in this review.
If you're a TROYPOINT Patron or Founding Member, you can view Troy's First Impressions Video at the following link.
Xiaomi TV Stick 4K First Impressions Video by Troy
The Xiaomi TV Stick 4K is a small streaming stick that can be easily connected to the television by way of HDMI port.  Streaming sticks like this have become extremely popular due to the ability to conceal them behind the television and their low price point.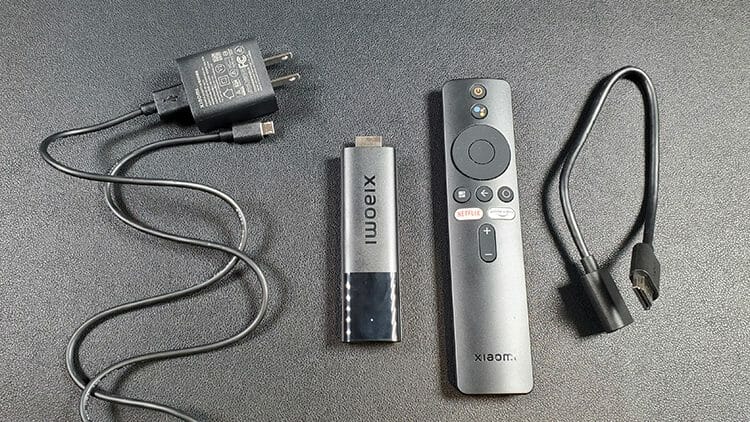 Xiaomi TV Stick 4K Review
This Xiaomi TV Stick 4K Review will focus on the top features and anticipated questions that TROYPOINT fans may have.  I will not dive into every single detail of this device because the highlighted features below will cover most of that.
Legal Disclaimer: TROYPOINT does not develop, operate, host, distribute, or administer any streaming application, add-on, website, or service. Furthermore, we cannot determine the legality of any streaming platform reviewed on this website. TROYPOINT specializes in educational tech reviews, tutorials, and news which is protected by the First Amendment of the United States Constitution. The end-user is solely responsible for media accessed and TROYPOINT assumes that all visitors are abiding by copyright laws set forth within their jurisdiction. Users should only stream works not protected by copyright when using unverified streaming solutions.
The Xiaomi TV Stick 4K is an Android TV streaming device that delivers a nice user experience with up to 4K HD resolution.  It comes with a Bluetooth remote that can be paired with a television to control TV power and volume.
As of this review, the Xiaomi TV Stick 4K may be purchased from Amazon for $59.99.  Strangely, this price has increased over the past week as I paid $53.99 when I ordered mine.  This is a worldwide device and Xiaomi has just recently started selling this within the United States.
Xiaomi TV Stick 4K Features
4K Resolution
Quad-core Cortex-A35 2.0GHZ
Mali-G31 MP2 GPU
8 GB eMMC Internal Storage
2 GB DDR4 RAM
Android TV 11
WiFi 2.4 & 5GHz dual-band WiFi
Supports new AV1 Codec among many others
Supports DTS HD, Dolby Vision & Dolby Atmos
Netflix Certified
Amazon Prime Video Compatibility
Xiaomi TV Stick 4K Available on Amazon
Setup Process
The Xiaomi TV Stick 4K comes with everything you need except 2 AAA batteries for the remote which you must provide yourself.
An HDMI extender cable is included which I suggest that you use to ensure your device doesn't overheat by rubbing against the back or side of a hot TV.
After booting the Android TV streaming stick, I was prompted to choose my region, connect to my WiFi Network, and sign in with my Google account.  You do need a Google account to use the Google Play Store so you can install applications.
I also had the ability to pair the remote control with my television.  This allows for only controlling the power and volume on the TV.  This process worked as it should and paired successfully with my LG television.
Once the Xiaomi TV Stick 4K booted, I checked for an update and there was one available.  I installed the update, which took approximately 7 minutes as it was a large update with over 700 MB.  Speaking of updates, it's nice to see there was an update available as some Android systems don't provide updates for their devices.
YOU'RE BEING TRACKED...
Your online activity is tracked by your government, Internet Service Provider, app/addon/IPTV devs and all websites through your identifying IP address
Stream anonymously by using Surfshark VPN
Your Current Identifying IP Address (digital fingerprint):
SAVE 82% ON SURFSHARK VPN + 4 FREE MONTHS
Surfshark backs their service with a 30-day money back guarantee
Use your account on unlimited devices & share with family members
HURRY! SALE ENDS SOON
Claim Surfshark VPN Discount
The setup process for the Xiaomi TV Stick 4K was simple.
Sideloading Apps on Xiaomi TV Stick 4K
Due to the fact that we can easily install the free Downloader App through Google Play Store, side-loading apps does work perfectly well on this streaming stick.
I first installed Downloader and then fired up the TROYPOINT Toolbox to install my favorite apps that I can't get through Google Play Store.
Xiaomi TV Stick 4K Remote Control
The Xiaomi TV Stick 4K remote control comes with basic buttons that get the job done.  You will find the directional D-Pad, power button, Google Assistant button, Xiaomi TV+ launch button, back button, home button, volume up/down, Netflix, and Prime Video shortcuts.
This is a Bluetooth remote that works well and is very responsive.
When picking it up for the first time, it seems extremely cheap due to its light weight but it does perform as it should.
I'm not a big fan of the Xiaomi TV+ launch button on the remote due to the fact that this service is only available in certain regions of the world.  Xiaomi TV+ appears to be duplicating the Pluto TV idea but the quality of the app isn't as good.
Soon I will provide a video that shows how to get this service working even if you aren't located in an approved area.  I will also provide instructions on how to remap the Xiaomi TV+ button so you can use it to open a different app on your device.  I will update fans through my TROYPOINT Advisor once these two videos are ready.
Register for Free TROYPOINT Advisor
Google Voice Assistant on Xiaomi TV Stick 4K
Google Voice Assistant does come built into the Xiaomi TV Stick 4K and it works as it should.
Users can easily speak into the remote after clicking the Google Assistant at the top of the remote.
Google Assistant seems quick on this streaming stick and works well for querying applications in Google Play Store or asking questions that can be retrieved from the Internet.
The great thing about Google Voice Assistant is that it also works with most side-loaded apps, a nice feature we don't see on Amazon Fire TV systems.
Xiaomi TV Stick 4K Available on Amazon
Included Xiaomi Apps
The Xiaomi TV Stick 4K includes some apps specifically developer by Xiaomi.
Don't get too excited as there's not much here.
Mi Wallpaper
This basic application allows you to choose a different background for the user interface.  Nothing special here in my opinion.  It would be nice to have the option of uploading our own backgrounds.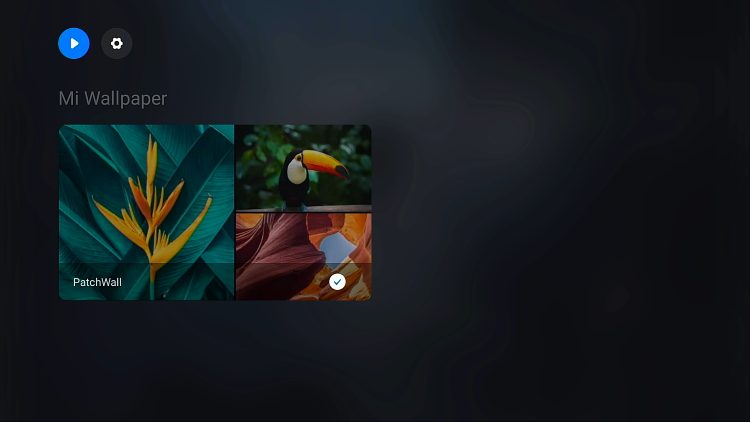 Xiaomi TV+ Service
This is a free IPTV application that offers some off-brand channels.  There's not much to choose from here and shouldn't be a selling point for the device by any means.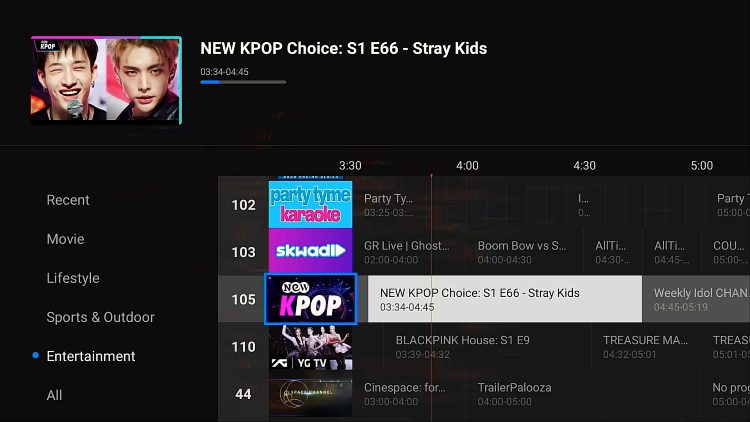 PatchWall
This is an application that aggregates your paid streaming services into one page.  You can then browse through all of your services within one interface.  I tried getting this to work with VPN and changing region but it says it is not available in my country.  There are other applications that allow for this so not a big deal.
Xiaomi TV Stick 4K Download/Upload Speeds
I used the Analiti Speed test app for the following tests.
I have one GB Fiber download speed plan through my Internet Service Provider.
During the WiFi tests, I'm connected to the 5GHz band on my Asus ROG Rapture GT-AX11000 Router. This router resides in the same room as my Xiaomi TV Stick 4K (approximately 20 feet away from the wireless router).
I'm using Surfshark VPN as my VPN on Chicago Server.
VPN Off: Download = 226 Mbps & Upload = 110 Mbps
VPN On: Download = 72 Mbps & Upload = 43 Mbps
Running a VPN always slows down both download/upload speeds due to encryption and tunneling traffic through an outside server.
I would rate the download/upload speeds as good but they certainly aren't great when compared to other streaming devices.  This shouldn't be a deal-breaker because in reality you only need 20 Mbps to stream 4K content and anything above that is overkill and won't help you stream.
3rd Party Launchers
Many Android TV users opt for a 3rd party launcher which gets rid of the clunky ad-ridden user interface.  I'm happy to report that the Xiaomi TV Stick 4K does support the use of 3rd party launchers by way of the Launcher Manager app.
Various 3rd party launchers and the Launcher Manager App are available for quick install through the free TROYPOINT Toolbox.
Xiaomi TV Stick 4K Available on Amazon
Expanding Internal Storage on Xiaomi TV Stick 4K
I added an OTG Cable to the Xiaomi TV Stick 4K and then plugged a 64 GB SanDisk 3.0 USB drive into that.  The system recognized the drive and then I tried expanding internal storage with it.  It came back as success.  I went into Apps and successfully moved Analiti Speed Test app over to USB drive.  I then tried doing the same with a 256 GB SanDisk 3.0 USB Drive and it didn't work.  I have a feeling that the power output couldn't handle the larger drive.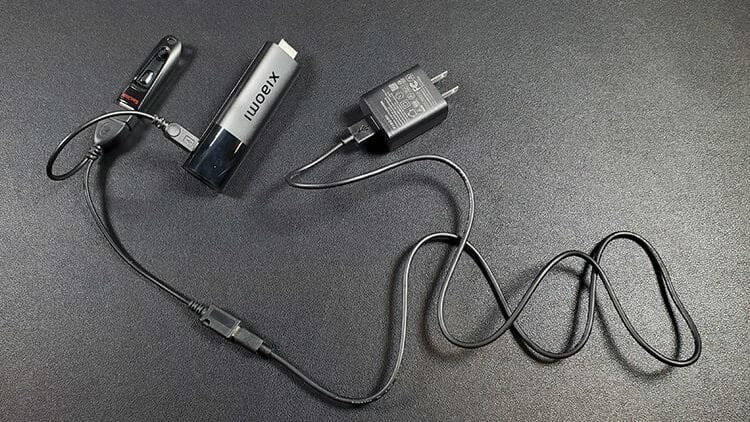 Expanding storage does appear to work but you may encounter problems with some USB drives.  Users should avoid doing this if possible as the power output doesn't usually do a great job of supporting expanding internal storage on these cheaper streaming sticks.
What's In The Box
Xiaomi Mi TV Stick 4K
HDMI Extension Cable
Bluetooth Voice Remote Control
Power Adapter
User Manual
Xiaomi TV Stick 4K Specs
Brand: Xiaomi
Type: TV Stick/Dongle
GPU: Mali-G31 MP2
CPU: Amlogic S905Y4 Quad Core 4x ARM-A35 @ 2GHz
RAM: 2GB LPDDR4
ROM (storage): 8GB eMMC internal storage
Operating System: Android TV 11.0
Video Decoder: Dolby Vision, AV1, VP9, H.265, H.264, MPEG-2, MPEG-1
Video Format: MKV, MPG, MPEG, DAT, AVI, MOV, ISO, MP4, RM
Audio Decoder: DTS HD, Dolby Atmos
Audio Format: MP3, AAC, RM, FLAC
Photo Format: JPG, BMP, GIF, PNG
Others: Support 5.1 Surround Sound Output: Yes
WiFi: 2.4GHz + 5GHz dual-band WiFi
Bluetooth-compatible: BT 5.0
Power Supply: Adapter DC 5V 1A (5W) Micro USB 2.0 Port
Interface: HDMI-compatible, OTG, USB3.0
Languages: Multi-language
HDMI-Compatible 2.0a
HDMI-Compatible Function HDCP
Pre-Installed Apps: Netflix, Amazon Prime Video and Youtube pre-installed
Remote: BT Remote with Google Voice Assistant
Pricing
As of this review, the Xiaomi TV Stick 4K can be purchased from Amazon at $59.99.
These are selling quickly and as of publishing this review, there are only 20 remaining in stock.
What I Like
4K support
AV1 Codec Support
Dolby Vision and Dolby Atmos support
Android TV 11
Strong CPU & Graphics Chip
Bluetooth remote control is quick, responsive, and can pair with TV to control power and volume
Google Voice Assistant Works
Supports side-loading apps (APKs)
3rd party launchers work
Expandable storage with USB drive
Responsive remote
Xiaomi appears to issue updates for this device
Simple setup process
Netflix Certified along with Amazon Prime Video and support for other popular paid streaming services
What I Dislike
WiFi download/upload speeds could be better
PatchWall App doesn't work in United States
Xiaomi TV+ App doesn't work in United States unless using a workaround
Xiaomi TV+ App shortcut on remote
HDR10+ format not supported
Expensive for what you get
Doesn't include AAA batteries
Xiaomi TV Stick 4K Final Thoughts
The Xiaomi TV Stick 4K is a decent streaming stick that gets the job done.  We can side-load our favorite apps, stream in 4K, customize with a 3rd party launcher, and play games with a game pad (not included).
If you're interested in purchasing this Android TV streaming stick I would suggest holding off until we see what the upcoming Walmart Onn Android TV Box has to offer.  I have a feeling that this will be less expensive and will provide a better or at least the same type of experience.
Most will compare this device to the Amazon Fire TV Stick 4K Max and will ask which one I like better.  I like this one better due to the fact that Amazon has been restricting various modifications and their devices are becoming closed.  I don't see Google doing that with Android TV as they haven't clamped down on the numerous customizations that people make on their Android phones and tablets.  There are pluses and minuses for each device but I feel that the Android TV operating system is better and more welcoming than Fire OS.
Here's my TROYPOINT ranking system for reviews.
Terrible – Bad – OK – Good – Great
My ranking looks at the features offered, how well those features work, and price.
I rank the new Xiaomi TV Stick 4K as Good.
Xiaomi TV Stick 4K Available on Amazon
Let us know what you think in the comments below after reading this Xiaomi TV Stick 4K Review.  Do you have one and if so, what do you think of it?  Are you planning on buying one?
This page includes affiliate links where TROYPOINT may receive a commission at no extra cost to you. Many times, visitors will receive a discount due to the special arrangements made for our fans. I will never promote something that I personally don't use or recommend. Purchasing through my links directly supports TROYPOINT which keeps the content and tools coming. Thank you! Learn more on my Affiliate Disclaimer page.