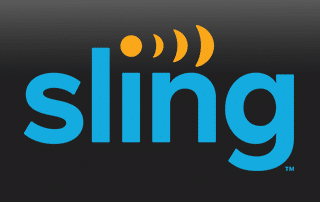 This article will provide you with details and review of Sling TV. This is an IPTV Service that hosts sports and entertainment channels.
It can be installed on any device including the Amazon Firestick, Fire TV, Fire TV Cube, NVIDIA Shield, and more.
For those just brand new to IPTV, these streaming services offer live TV channels at a set time delivered over the internet.
Viewers can watch the latest news, sports events, sitcoms and other entertainment shows on an affordable subscription-based service.
To stream Live TV, you need a high-speed and stable internet connection, streaming devices such as smart TV or Amazon Firestick, and a subscription to a streaming service.
You should also install a digital antenna should your live TV streaming service provider offer no over-the-air TV networks such as ABC, CBS, FOX, NBC and PBS.
This provides you with the flexibility and full entertainment experience that other types of service providers cannot offer.
TROYPOINT suggests readers to check the similar live TV streaming services such as below:
Best Live TV Streaming Services in 2019 and Beyond
What is Sling TV?
Sling TV started offering affordable IPTV services in January 2015 after its parent company, DISH Network relaunched its 2012 version called DishWorld (which was made available through a Roku app).
It had earlier carriage deals with Sundance TV, BBC America, IFC and AMC and then further expanding its partnerships with other networks in the coming years.
The company claims that it's the first IPTV service to offer all five major networks (Cinemax, Showtime, STARZ, Epix and HBO) when it formally inked partnerships in 2017.
Sling TV is compatible with most popular devices such as the Amazon Firestick, which is perfect for cord-cutters. Overall, Sling TV is a great choice for cord-cutters who want to watch sports, movies, news and children's programming at a very competitive monthly fee.
Sling TV Highlights
3 package plans (currently on 40% discount on the first month)

50+ channels depending on subscriber's area and plan

Local channels (limited)

Stereo audio

1-minute live delay

Less than 5 seconds in channel switching time

50 hours of cloud DVR recording (paid add-on)

Parental controls

Up to four devices allowed for simultaneous streaming (depending on plan)
Legal Copyright Disclaimer: TROYPOINT does not verify whether IPTV providers hold the proper licensing for content delivered through said service.  TROYPOINT does not endorse or promote illegal activity tied to streaming or downloading copyrighted works. The end-user shall be solely responsible for media accessed through any service or app referenced on this Website. Referenced applications/addons are not hosted by TROYPOINT and this guide is for educational purposes only.  
Sling TV Review
If you want a cheaper alternative, Sling TV is a good choice with three plans that you can purchase separately or combined. Currently, no free trial period is mentioned on its official website but the company offers a 40 percent discount on the first month of subscription.
Channel Lineup
Sling TV subscribers can access entertainment, kids, lifestyle, movies, news, sports and premium channels. Availability depends on the plan, location and network restrictions, however.
For the same monthly fee, the Sling Blue plan offers more channels but carries no Disney and ESPN unlike Sling Orange, which may disappoint some sports fans and kids.
However, it offers other channels such as NBC Sports, NFL Network, Nick Jr, Discovery and SYFY to compensate.
Local programming is very limited though. Sling TV recommends using an HD antenna (which they offer too) to get you to watch live local networks such as Fox channels.
If it disappoints on local programming, Sling TV, however, offers some of the best international channels from Europe, Asia, Middle East and Latin America in my opinion. This includes live sports in select countries too.
For an affordable monthly plan, I was easily impressed with the lineup that I was provided with. I could access NBC, FX, ESPN, AMC, Food Network, History and National Geographic.
Note: For interested subscribers, expect to be frustrated with Sling TV's website, which does not allow you to type in your zip code to check which channels are available in your area. Its local channel page, however, offers such search capability but does not return results somehow.
CLICK HERE for complete channel lineup.
Pricing Packages and Inclusions
There are three plans available to subscribers: Sling Orange, Sling Blue and Sling Orange & Blue. All plans come with a 40 percent discount for the first month.
Sling Orange and Sling Blue are both priced at $25 per month ($15 on the first month). Sling Orange & Blue, which I subscribed to, is offered at $40 ($25 on the first month).
But such low prices come with limitations, however. For instance, simultaneous streaming is limited to Sling Blue and Sling Orange & Blue plans only.
The number of channels available also varies per plan. Sling Orange has 32, Sling Blue has 44 and the Sling Orange & Blue has 50.
If you want to expand your selection, you can pay for add-ons such as Sling's A La Carte Channels, which allows you to build your list of channels and play only for those that you prefer to watch.
Some of the selections include STARZ, Showtime and Flix Latino. The offer starts at $3 per month and comes with a 7-day free trial.
There are separate fees for other features such as Sports Extra ($10), Cloud DVR ($5), Kids Extra ($5), News ($5), Lifestyle Extra ($5), Heartland Extra ($5), Hollywood ($5), International (which includes live sports at $5), Spanish TV ($5), and Comedy ($5).
Another unique service from Sling TV is its movie rental. Note that this feature (as well as Pay-Per-View events) are not available on all devices so be sure to do your research first before renting. I was able to find a few available rentals for only $3.99.
Sling TV has also extended its promos. You'll receive complimentary devices such as Roku Express and AirTV Mini when you subscribe and prepay two months of your bill (limited offer only).
User Interface
Sling TV's web and mobile interfaces are simple and easy to navigate. The web interface, for instance, lists MY TV, ON NOW, GUIDE, SPORTS and RENTALS on the top menu.
For a quick look at my favorites, the MY TV section lists my DVR recordings, previously watched TV programs and my favorite movies.
Should you not finish watching a show, the Continue Watching section displays a yellow line below the thumbnail to indicate the length you've watched on an episode. It's a great reminder for busy people like me to complete the shows I need to binge watch on.
The mobile app is also very simple and has no complicated features. I was able to download without trouble.
The only frustrating thing for me on the mobile app is it can be a bit buggy from time to time. When this happens, I recommend you to relaunch the app right away.
Streaming and Picture Quality
Sling TV requires at least 25 Mbps to support your streaming needs. In my case, it helps to have a 200 Mbps internet connection to check if there'll be no glitches when streaming using a reliable network.
I find the streaming and picture quality acceptable for cord-cutting purposes. However, when compared to other services such as Hulu + Live TV or fuboTV, Sling TV needs to upgrade its 720p/60fps resolution because it's what I only get from most channels.
Cloud DVR Functionality
The cloud DVR (called First Look) doesn't come with any plan plus it cannot record Disney and ESPN channels. I had to shell out $5 to test this service and compare it with other services' cloud DVR recording even if I paid for their most expensive plan. (Note: It's the only IPTV services that required me to pay for such feature.)
For its recording capability, I'd say that it's pretty decent. I was able to record shows without problems. However, don't expect too much from its closed captioning, which is a bit delayed. It gets annoying as you spend more time watching the show unless you don't speak Arabic or French though.
Aside from this, I don't see the point of paying $5 per month when YouTube TV already offers unlimited cloud DVR recording storage for no extra fee. Other IPTV services have limited storage hours though but they don't ask for additional fees for such service.
Other Issues
Below are other issues I have with Sling TV.
Very limited local channels available: There's no local network coverage for sports events too unless I use the antenna that they've sent. If you're a sports fan, I suggest checking out fuboTV or Hulu + Live TV instead.
No original programming: Hulu and YouTube TV already compete on original movies and shows. There are no plans from Sling TV to venture into such programming, however.
Longer estimated live delay is observed compared to others that keep it below 30 seconds.
The search capability isn't effective at all. I've experienced getting tons of results using my search query, which do not really match my preferences. YouTube TV does an amazing job through its more sophisticated algorithm.
Finally, there's limited streaming on multiple devices depending on your plan. For instance, with Sling Orange, you're limited to only one device while for Sling Blue, it's three. My plan includes four multiple device streaming but that's because it combines the Orange and Blue packages.
WARNING! USE IPTV ONLY WITH A VPN
Your IPTV activity is actively tracked by your Internet Service Provider, addon devs, and government through your IP address.
Use IPTV and all streaming apps anonymously by using IPVanish VPN.
IPVanish will encrypt your connection to the Internet and mask your IP address so you will remain 100% anonymous.
Your current IP Address is 3.231.220.139
Save 73% on IPVanish VPN with this Spring Discount.
IPVanish provides a money-back guarantee if you aren't happy.
Click Here for IPVanish 73% Discount
Bottomline
There's plenty of buzz when DISH Network launched Sling TV since it targeted cord-cutters that want an affordable monthly plan.
However, you get what you pay for in this case. While the cost is lower, you get relatively fewer channel options.
Subscribers have to pay for add-ons to compensate for the limited programming, lack of local channels, and other features such as cloud DVR recording (which you can get for free from other IPTV services).
If you think these are features that you don't need, then Sling TV can be a good option for cord-cutting.
Frequently Asked Questions
What is Sling TV?
Sling TV is a streaming service available for installation on streaming devices such as the Amazon Firestick to watch Live TV.
Is Sling TV legal?
Yes. Sling TV is a verified service and is 100% legal to use.
Does Sling TV stream Live TV?
Yes. Sling TV streams Live TV channels across many different categories.
What devices can Sling TV be installed on?
Sling TV is available for installation on tons of devices including the Amazon Firestick which is the most popular streaming device available. Users can also download on Android and more.
What channels does Sling TV have?
Sling TV offers numerous channels to choose from for live viewing. These include News, Shows, Movies, Sports, Tech, Kids, Music, and more.