The following step-by-step guide will show you how to install Airy TV on Firestick/Fire TV, iOS, and Android devices.
Airy TV is a free Live TV Streaming Site and VOD app that's available in both the Amazon App Store and the Google Play Store.
Because Airy is available in these reputable app stores, this is one of the Best Legal IPTV Services around.
With over 100 live channels and some free Movies and TV Shows, the Airy TV app is an all-in-one streaming option that works on the most popular devices.
Although there are some ads present, one of the best parts about Airy is that no sign-up is required to use this app!
For these reasons and more, we have included Airy TV within our lists of Best Firestick Apps and Best Free IPTV Apps.
While this app does contain a large library of free movies, tv shows, and live streams, it should be noted that there are a ton of ads within this application.
Note: Although Airy TV is a great free application for Movies and TV Shows, its channels can be loaded with some ads and limited content selection.
TROYPOINT recommends other APKs that provide more recent releases and other popular media. Check out the link below.
BE CAREFUL...
Your online activity is actively tracked by your Internet Service Provider, app/addon devs, and government through your identifying IP address.
Stream anonymously by using IPVanish VPN.
IPVanish will encrypt your connection to the Internet and mask your IP address so you will remain anonymous.
EXCLUSIVE DISCOUNT – SAVE 63% ON IPVANISH
IPVanish backs their service with a 30-day money back guarantee.
IPVanish allows you to use your account on unlimited Internet-connected devices
Best APKs for Movies & TV Shows
For ad-free Live Television options, we suggest using an IPTV Service.
Important Note: After testing, we noticed that the Airy application was sometimes not available for installation via the Amazon App Store. If this is the case for you, we suggest using an alternative within our IPTV Guide above.
You can also use the Silk Browser or Puffin TV to stream Airy TV through a web browser instead of an application.
Free TROYPOINT Supercharge Fire TV/Stick Guide

Install the Best Secret Apps in Seconds
This free guide will teach you how to unlock your device with a few clicks.
Used by over 1 million cord cutters.
Airy TV App Firestick/Fire TV Installation Guide
Use the steps below to install the Airy TV App on your preferred streaming device. For this example, we are using an Amazon Firestick 4k.
If you are using an Android device you will need to install the app using the Google Play Store.
1. On the Home screen hover over the Search icon.
2. Enter "Airy" then scroll down and click on Airy Tv when the search result appears.
3. Click on the Airy TV app once it appears on your screen.
4. Click Download.
5. Wait for the application to install.
6. Click Open if you prefer, but for this example, we suggest holding down the home button on your remote instead.
7. Click Apps.
8. Hover over the Airy app and click the Options button on your remote. Then click Move.
9. Move the app wherever you prefer on Your Apps & Channels list.
10. Launch Airy TV.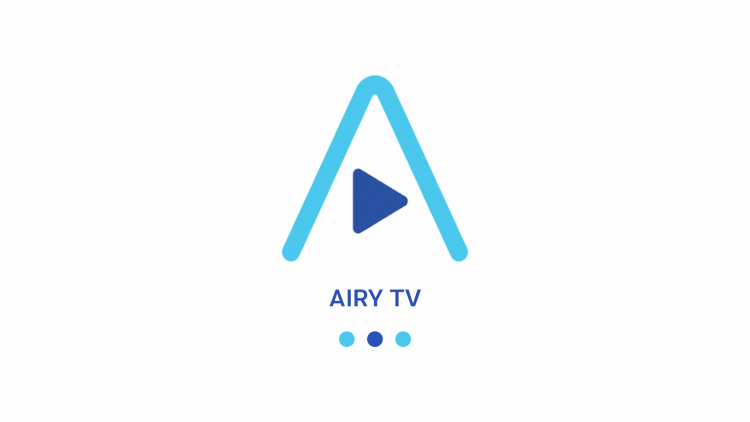 11. That's it! Airy TV is now successfully installed on your Firestick/Fire TV device.
12. You will notice the various options for Live TV and Free Movies & TV Shows that this app has to offer.
13. As prompted within the app, for Full Screen viewing all you need to do is click the Play Button on your remote.
How to Install Airy TV on iPhone
1. Open the Apple App Store and select Search on the bottom menu
2. Enter "airy tv" within the search bar
3. Locate the Airy app and select GET
4. Click Install
5. Wait a few seconds for the app to install
6. Click Open to launch the app
7. That's it! You have successfully installed Airy TV on your iPhone.
Using Airy TV on Desktop
Using Airy on a PC, tablet, or mobile device may be the simplest method of using the site for streaming content.
All you need to do is open a browser on your device and enter the following URL – https://live.airy.tv/
Airy TV Channels
Airy TV currently features over 100 channels for streaming Live TV, Movies, and TV Shows.
However, this number is continually growing as more and more channel options are being added within the application.
As of this writing, these channels are separated into the following categories:
Live Streams
Celebrity Scene TV
Newsmax TV
FightTV plus
SportsTV plus
Camera Smile TV
Spydar TV
Kartoon Funtime
Classic Comedy
Cartoon Classics
Travel & Food TV
Race Central TV
Featured
McHale's Navy TV
Bonanza TV
90's Cartoons
OMGnetwork
Duck Dynasty TV
Movies
Movie Channel 1
Movie Channel 2
Movie Channel 3
Movie Channel 4
Movie Channel 5
Anime Movies
XTREME Movies
Classic Movies
Classic
Western Club
Western Club 2
Western Club 3
Godzilla TV
Blax-ploitation
Kung Fu Movies
Monsters & Aliens
Screen Sirens
Classic TV Series
50's Classics
60's Classics
70's Classics
Horror TV
Sci-Fi TV
Classic TV
Barney Miller TV
Hee Haw TV
The Three Stooges TV
MXC TV
21 Jump Street TV
Hunter TV
The Greatest American
Midsomer Murders TV
Doctor Who TV
McHale's Navy TV
Highlander TV
Dragnet TV
Bob Newhart TV
The Rifleman TV
Degrassi TV
Gomer Pyle TV
Classic Comedy TV
My Three Sons TV
Rockford Files TV
Highway to Heaven TV
Bonanza TV
Green Acres TV
Sanford and Son TV
Moon-lighting
Classic Kids
Classic Cartoons
90's Cartoons
80's Cartoons
70's Cartoons
TV Shows
Encore+
Celebri-TEA
Talk Shows
Bob Ross TV
How It's Made TV
Reality
Kitchen Nightmares TV
TLC
Judge TV
OMGnetwork
Reality Pressure
Conspiracy Kool-Aid
Hell's Kitchen TV
Hoarders TV
Ice Road Truckers TV
The Maury Show TV
Duck Dynasty TV
Comedy
Comedy Club
Shade Room
Comedy Central
British Comedy TV
Just for Laughs TV
Food & Travel
Open House
Wanderlust
Bon Appetit
Disaster Channel
Documentaries
World Documentaries
History Vault
Ancient Aliens TV
Military
Wildlife
Thriller
True Crime
Forensic Files TV
Unsolved Mysteries TV
Fright Night
Paranormal TV
Espanol
Pelicula Espanol 1
TV Espanola 1
TV Espanola 2
TV Espanola 3
Captiva TV – Espanol
Sports
Tennis
Rugby
Table Tennis
Climbing
CrossFit Games
Ultimate Frisbee
Floorball
Beach Volleyball
Gymnastics
WWE
Curling
Golf
Yoga
Fight Club
Roller Derby
Music
TMC
Music Videos
90's Hip Hop Music Videos
Top of the Pops!
Morning Jazz
Airy TV App Features & Details
With more than 100 channels within various genres, Airy TV is a great free live TV streaming service for cord-cutters.
It's a great option for those who want genre-specific content too such as classic TV Shows, cartoons, celebrity news, and much more.
As mentioned previously, VOD content is also available within Airy in addition to live channels.
This includes Categories of Movies and TV Series with options such as Live Streams, Featured, Sports, Reality, Classic Movies, Classic TV Series, Classic Kids, and more.
For more information on categories and channel options, we suggest viewing the official Airy Website.
While there's no homepage that welcomes users upon accessing, the overall interface is very user-friendly that allows for simple navigation.
Note: This app is not yet available for Roku users,  but we never recommend using Roku devices in general. Refer to our link below for more information about why.
Roku vs Firestick – Why You Shouldn't Buy a Roku
Overall, Airy TV is a solid free live tv app that can is great for Live TV, Movies, TV Shows, and more.
TROYPOINT TIP: Because of Airy's content limitations and ads, there are plenty of other free APKs that we recommend instead.
Free TROYPOINT Rapid App Installer

Install the Best Streaming Apps in Minutes
The free TROYOINT app includes over 50 of the best streaming apps including the one(s) you're about to install on this page.
Be sure to check out our IPTV Guide below for more services and everything Live TV!
Airy TV FAQ
What is Airy TV?
Airy TV is a free streaming app available for installation on devices such as the Amazon Firestick to watch Live TV, Movies, and classic TV Shows.
Is Airy TV Legal?
Yes. Airy TV is a verified service and is 100% legal to use.
Does Airy TV Stream Live TV?
Yes. Airy TV streams Live TV channels across many different categories.
What Devices can Airy TV be Installed on?
Airy TV is available for installation on several devices including the Amazon Firestick which is the most popular streaming device available. Users can also download on Android and more.
What Channels does Airy TV Have?
Airy TV offers numerous channels to choose from for live viewing. These include News, Shows, Movies, Sports, Tech, Kids, Music, and more.
This page includes affiliate links where TROYPOINT may receive a commission at no extra cost to you. Many times, you will receive a discount due to the special arrangements made for our visitors. I will never promote something that I personally don't use or recommend. Purchasing through my links directly supports TROYPOINT which keeps the content and tools coming. Thank you!