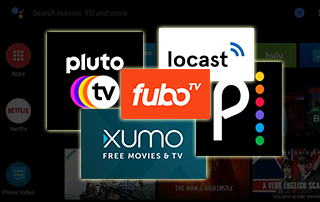 This list provides the Best Free TV Apps for live streaming tons of content including Sports, News, Entertainment, and more on any device.
The Best Free TV Apps include Pluto, Tubi, Xumo, Locast, CBS Sports, Peacock, Plex, and more that are listed below.
These apps will allow you to watch TV shows online free in addition to movies, documentaries, and sometimes even live channels.
We can install these applications on tons of streaming devices including the Amazon Firestick, Roku, and more.
The Amazon Firestick is the most popular media device available today.
This is likely due to its low price point and "jailbreaking" abilities that allow you to install 3rd party apps not available in the Amazon App Store.
How to Jailbreak a Firestick/Fire TV
Installing Streaming Apps and APK's on a Firestick or Fire TV is the best way to get the most out of your device for tons of content absolutely free.
BE CAREFUL...
Your online activity is actively tracked by your Internet Service Provider, app/addon devs, and government through your identifying IP address.
Stream anonymously by using IPVanish VPN.
IPVanish will encrypt your connection to the Internet and mask your IP address so you will remain anonymous.
EXCLUSIVE DISCOUNT – SAVE 63% ON IPVANISH
IPVanish backs their service with a 30-day money back guarantee.
IPVanish allows you to use your account on unlimited Internet-connected devices
Many of the Free TV Apps listed below contain ads or require a subscription.
You can use these applications in conjunction with IPTV Services for a wide array of live channels.
For the Best Free TV Apps that have no ads and contain tons of free content, we suggest our TROYPOINT Rapid App Installer.
Free TROYPOINT Rapid App Installer

Install the Best Streaming Apps in Minutes
The free TROYOINT app includes over 50 of the best streaming apps including the one(s) you're about to install on this page.
Most of the apps below are featured in our list of Best Firestick Apps that stays updated with all of the best options for Firestick/Fire TV.
Best Free TV Apps
The list below contains Free TV Apps for live television streaming for sports, shows, and more.
However, many of these also provide content for streaming Movies and TV Shows.
The following list was last updated on Wed, May, 18, 2022
Pluto
One of the most well-known and popular Free TV Apps available is Pluto.
With hundreds of different channel options, your streaming choices are endless.
These come in a variety of genres including News, Entertainment, Sports, Explore, Kids, Music, and more.
It also features various VOD content for Movies and TV Shows.
Learn all about Pluto and how to install it on your device at our resource guide below:
Peacock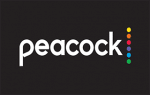 New to the streaming world is the ever-popular Peacock App with tons of content.
This Free TV App also has an option for a paid subscription that will provide access to even more Movies, TV Shows, and live options.
Peacock is available for installation on Roku, Android, iPhone/iPad, and Amazon Firestick.
Firestick users, however, must sideload the app which we provide instructions for in the video guide below.
Vudu

Vudu is a widely popular VOD service that features Movies and TV Shows.
Users have the ability to pay for Movies and TV Shows and can even rent options for streaming on any device.
However, Vudu also has various free content that is accessible with a Vudu Account.
Vudu App on Firestick/Roku/Android
Xumo
With over 200 channel options and numerous categories, Xumo is a fabulous Free TV App that is gaining tons of popularity.
Users can stream various options including ABC News, Bloomberg, Cheddar, History, and more.
Xumo is another "all-inclusive" app that also hosts Movies and TV Shows as well as live channels.
Users can access Xumo on any streaming device as well as via the Official Xumo Website.
Xumo App on Firestick/Roku/Android
Crackle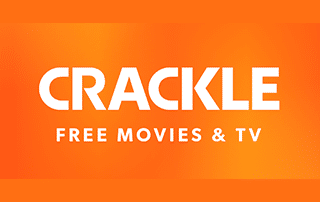 Crackle is a Movie and TV Show app that is available in tons of areas.
This ad-supported application is available for installation on any device you prefer including Firestick and Android TV Box.
Crackle is currently only available in 21 countries which means if you are not in one of these locations you will want to use IPVanish in conjunction with the app.
How to Install Crackle on Firestick/Android
CBS Sports App
Sports fans can rejoice with the CBS Sports App that has live sports, recaps, news, and more.
The company describes the service on its website:
Never miss a moment. Every play, every score, and every highlight – Right as they happen!
The CBS Sports app is available for installation on Firestick, Roku, Android, and even iPhone/iPad.
This means you can access this Free TV App wherever you are on your mobile device.
YouTube
While many think of YouTube as a platform to upload and share videos, it has tons of more options.
YouTube is filled with Movies and TV Shows for streaming that can be viewed on their app or via browser.
We have created a list of some of the best options available on YouTube that will work on any device.
Use the guide below to install an ad-free version of YouTube on your device:
SmartTube Next on Firestick/Android
Plex

Another all-in-one app that recently added live streaming options is Plex.
Using Plex is a great way to store your content including Movies, Shows, Photos, Home Videos, and more.
You can then access this content via the Plex Client App on tons of various devices.
Plex has also recently added live streaming with over 80 free channels.
With new live content available along with tons of free Movies and TV Shows, Plex is a one-stop-shop for all your streaming needs.
TROYPOINT has created an in-depth resource guide that will tell you everything you need to know about this fabulous software.
Plex Media Server Beginner's Guide
NewsON
Another Free TV App that lets users watch live local news is the popular NewsON application.
With over 200 markets you are sure to find a local news outlet in your area for live streaming and more.
Users can also access previous newscasts, highlights, and clips.
NewsON does feature advertisements but these are minimal and playback is always buffer-free.
Learn more about NewsON and how to install on your preferred device at the guide below:
NewsON for Firestick/Roku/Android
Tubi
Tubi is one of the most well-known Free TV Apps available today.
It is known for Movies and TV Shows but also has various news channels for streaming as well.
TROYPOINT has created a list of the Best Tubi Movies with installation guides for your enjoyment:
Best Tubi Movies & How to Install on Any Device
DistroTV
DistroTV is new to the streaming world but is quickly gaining popularity among cord-cutters.
Currently, Distro features over 100 free live options alongside various VOD content.
Some notable options include PeopleTV, Stadium, CONtv, Real Vision, EuroNews, and more.
This Free TV App is available for installation on Firestick, Roku, Android, and other streaming devices.
DistroTV App Installation Guide
If you are looking for more content that isn't available in the Free TV Apps listed above, check out the following  Legal IPTV Services:

fuboTV is one of the most popular live TV options among cord-cutters, especially sports fans. The best part is fuboTV offers a 7-Day Free Trial for new users.
This service offers 3 different plans with the most popular for $64.99/month for over 107 channels and unlimited DVR.
View our complete fuboTV Review for more information on the service and channel offerings.
Philo is a great choice for those who enjoy entertainment & news channels. This service costs $20/month for over 60 channels and unlimited DVR.
Philo also offers a 7-Day Free Trial for new users! Refer to our in-depth Philo Review below for more information on the live TV service.
Free TV Apps – Extras
While the options shown above are for streaming live channels, there are also tons of apps for Movies and TV Shows.
We can easily install these Apps & APK's on any streaming device including Firestick, MECOOL, NVIDIA SHIELD, or any other Android TV Box.
Use our popular resource guides below for various streaming options for VOD content.
Free TV Apps FAQ
How can I watch TV Channels for Free?
This guide will provide tons of options for free TV Channels on your device.
Can I Install Free TV Apps on Firestick?
Yes. This guide provides Free TV Apps for Firestick, Roku, Android TV Box, and more.
What are the Best Free TV Apps?
The best apps include Pluto, Locast, Xumo, and others on this list.
Is There an App for Local TV?
Yes. This guide provides numerous options for streaming live local tv on your preferred streaming device.
This page includes affiliate links where TROYPOINT may receive a commission at no extra cost to you. Many times, you will receive a discount due to the special arrangements made for our visitors. I will never promote something that I personally don't use or recommend. Purchasing through my links directly supports TROYPOINT which keeps the content and tools coming. Thank you!