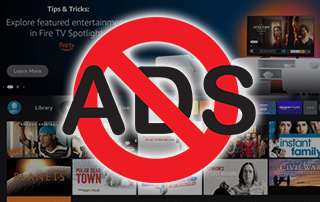 This page includes affiliate links where TROYPOINT may receive a commission at no extra cost to you. Many times, you will receive a discount due to the special arrangements made for our visitors. I will never promote something that I personally don't use or recommend. Purchasing through my links directly supports TROYPOINT which keeps the content and tools coming. Thank you!
This step-by-step guide will show you How to Block Ads on Firestick using three different solutions.
With Amazon rolling out the New Fire TV Interface on their popular streaming devices, many users have become frustrated with ads and suggested content.
Unfortunately, it appears this Fire OS system update will be applied to newer Fire TV devices regardless of user preference.
If your Firestick/Fire TV hasn't updated to the new interface yet, you can manually update your device by using our guide below.
How to Update Firestick/Fire TV
We have seen several comments on the TROYPOINT website from visitors asking how to block ads on their Firestick/Fire TV devices.
All of these methods outlined below for blocking ads work on the Amazon Firestick 4K, Firestick Lite, 3rd Gen Firestick, Fire TV Cube, and Fire TVs.
If you are using an older Fire TV device such as the 2nd Gen Fire TV Stick, it's been announced that those devices will never be receiving the new interface.
The Amazon Firestick is the most popular Streaming Device used by millions of cord-cutters due to its low price point and ease of "jailbreaking."
Legal Copyright Disclaimer: TROYPOINT does not verify if apps, services, or websites hold the proper licensing for media that they deliver. We do not own, operate, or re-sell any streaming site, service, app, or addon. Each person shall be solely responsible for media accessed and should only contain works not protected by copyright. Referenced applications/addons/services/streaming sites are not hosted or administered by TROYPOINT.
Below you will find three solutions on how to block ads on Firestick/Fire TV within the new interface.
GET YOUR FREE GUIDE
Supercharge Firestick/Android TV Box
Downloaded by Over 1 Million Cord Cutters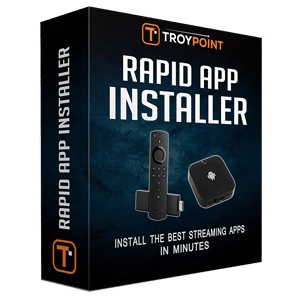 Unleash the true power of your Fire TV Stick/Fire TV/Android TV Box with my free guide.
Enjoy free movies, TV shows, live channels, PPV, sports and more.
Install secret apps not available in Amazon App Store or Google Play.
GET YOUR FREE GUIDE
How to Block Ads on Firestick/Fire TV
In the following screenshots, we are using an Amazon Fire TV Stick Lite, but these same methods will work on any newer Fire TV device.
We will continue to update this tutorial as more solutions become available in the near future.
The following list was last updated on Tue, May, 18, 2021
Solution One – Adjust Device Preferences
The first solution to block ads on your Firestick/Fire TV is to manually adjust preferences within the system settings.
There are numerous Fire TV settings you can change, so we recommend following the screenshots below for adjusting the important preferences.
1. First hover over the Settings icon and select Preferences.
2. Click Privacy Settings.
3. Then turn off Device Usage Data, Collect App Usage Data, and Interest-based ads.
4. Click the back button and choose Data Monitoring.
5. Click Data Monitoring again to turn this setting off.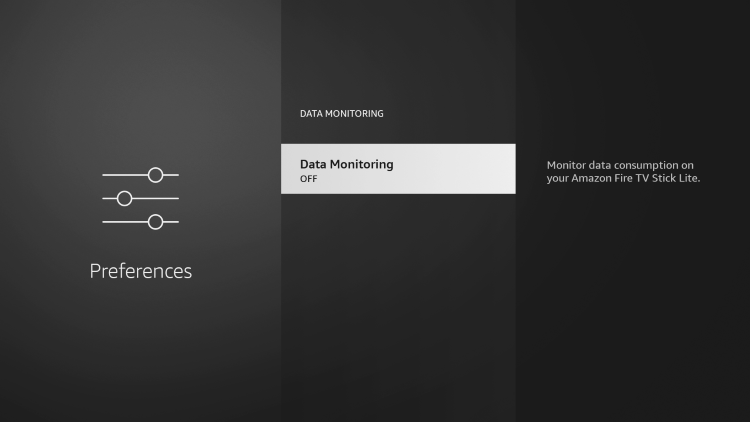 6. Return back to the Preferences menu and select Featured Content.
7. Turn off both Allow Video Autoplay and Allow Audio Autoplay.
That's it! Adjusting these settings will help block ads on your Firestick/Fire TV.
See our Firestick Tricks & Tips guide for more information on settings and other device adjustments.
Solution Two – Custom Launchers
Due to these recent interface updates, custom launchers have become extremely popular among Firestick/Fire TV users.
Custom launchers first originated on Android TV Boxes that ran the "Stock Android" operating system.
Those that have used custom launchers in the past may remember the ATV Launcher designed for Android TV Boxes.
However, there are now a few custom launchers that work well on the Firestick/Fire TV for blocking ads.
These launchers also help with Fixing Grey App Icons on Firestick for those having that issue.
Wolf Launcher
The Wolf Launcher has become one of the most popular custom launchers among Firestick/Fire TV users.
Not only is this launcher free of ads, but the customization options are endless and you can even input your own wallpaper!
See our video tutorial below for installing Wolf Launcher on the Firestick/Fire TV.
Wolf Launcher – Video Tutorial
 Free Rapid App Installer
Wolf Launcher Screenshot Guide
Leanback Launcher
The Leanback Launcher is another well-known custom launcher that operates smoothly on the Firestick/Fire TV.
While this launcher runs similar to Wolf, after testing we found the Leanback Launcher does offer more specific customization options.
Refer to our tutorial below for installing the Leanback Launcher on Firestick and Android devices.
How to Install Leanback Launcher
Both of these custom launchers can also be found within our list of Best Firestick Apps.
Solution Three – Ad-Free Streaming Apps
In addition to altering the user interface of a Firestick/Fire TV device, you may also want to explore ad-free Streaming Apps.
You will find that most free streaming apps are filled with ads during playback and navigation.
We have listed some of the most popular ad-free applications below for your reference. These are also seen within our Best APKs list.
Cinema HD APK is one of the most popular streaming apps among Firestick/Fire TV users.
While the original app does include ads, you can get the ad-free version of Cinema HD via the guide below.
You can also visit our guide below for more information and details on Cinema HD.
Kodi has been a cord-cutting staple for several years now, as this application comes ad-free and is still used by thousands.
This powerful media center is best known for the hundreds of Kodi Addons and Kodi Builds that can be installed from external repositories.
See our Kodi on Firestick tutorial for more information and how to install this app.
How to Install Kodi on Firestick/Fire TV
Syncler is a newer streaming app that is a clone of the once-popular TVZion application.
This app comes ad-free with the premium version and uses outside providers with Real-Debrid to populate links.
Visit our Syncler guide for more information and how to install this app.
How to Install Syncler on Firestick
Stremio is a well-known app that works well on Firestick/Fire TV devices.
Similar to Kodi, Stremio is ad-free and also requires external add-ons/providers for accessing content.
Refer to the Stremio tutorial below for more details and how to install this app.
How to Install Stremio on Firestick
If you are fed up with ads on YouTube, then this is the perfect app for you!
Smart YouTube TV is an ad-free version of YouTube that is optimized for Fire TV and Android TV devices.
See our Smart YouTube TV tutorial below for more information. You can also check out YouTube Vanced APK for ad-free YouTube on mobile devices.
How to Watch YouTube Without Ads on Firestick
Bonus Tip – Firestick Alternatives
If you are looking to move away from the Firestick/Fire TV completely, then a bonus tip for blocking ads on Firestick is to check out popular Firestick Alternatives.
This includes Android TV devices like the NVIDIA Shield, MECOOL Box, and Chromecast with Google TV.
NVIDIA Shield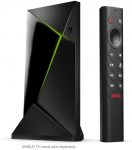 The NVIDIA Shield has been touted as the most powerful streaming device for years.
Yes, it comes with a higher price tag but is perfect for those who want the best Android TV Box that the market has to offer.
MECOOL Box
If you want a Firestick alternative similar to the NVIDIA Shield, but don't want to spend that much money, MECOOL Boxes are a great choice.
There are several variations of the MECOOL Box that include 64GB of internal storage, 4GB of RAM memory, and a powerful Quad-Core ARM processor.
Purchase MECOOL KM6 Deluxe (use coupon code TROYPOINT for 10% discount)
Chromecast with Google TV
The Chromecast with Google TV is another Android TV device that has become popular over the past few months.
Its low price point is similar to the Fire TV Stick 4K and also streams 4K quality as well.
Purchase Chromecast with Google TV
Chromecast with Google TV Review
For more helpful Firestick/Fire TV tutorials like this, be sure to visit our popular guides below.
Be sure to stay up-to-date with the latest streaming news, reviews, tips, and more by following the TROYPOINT Advisor with updates weekly.
This Advisor provides all the best cord-cutting tips to get the most out of your favorite streaming devices and more.
Click the link below to join the other 800,000 Advisor subscribers.
Don't Get Clipped!
Most cord-cutters use
IPVanish VPN
and rightfully so.
The free streaming applications, addons, and paid IPTV services are usually hosted on insecure servers.
These shady outfits log everything that you access through their app or service.
Without IPVanish, your IP Address is being logged along with everything that you access through it.
Your IP Address points back to your location and identity which compromises both your privacy and security.
Your current identifying IP Address is 97.126.107.41
When you use IPVanish VPN, your IP address is masked and converted into an anonymous one.
IPVanish VPN will provide you with an anonymous connection to the Internet.
This will prevent your Internet Service Provider, app/addon developers, government agencies, and other 3rd parties from logging what you're accessing online.
Setting up IPVanish VPN on your streaming device is simple!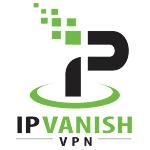 Step 1
Register for an IPVanish VPN account by clicking the link below.
This special link provides you with a large discount.
Register for IPVanish Account & Save 74% (EXPIRES SOON)
Step 2
– From the home screen hover over Find.
If you're using an Android TV Box, you can also find the IPVanish application in Google Play Store.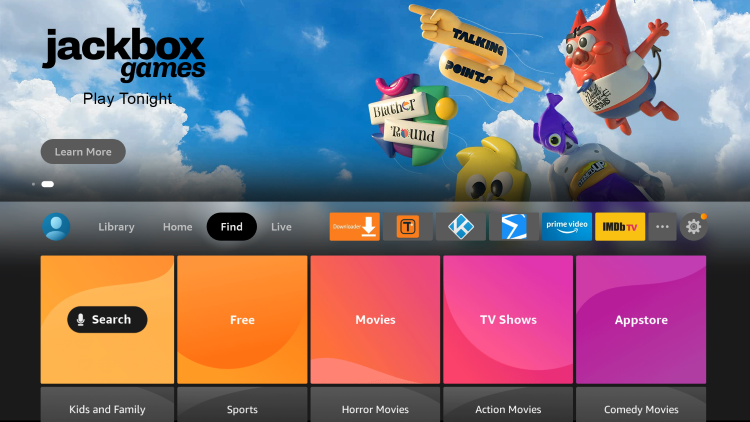 Step 3
– Scroll down and click Search.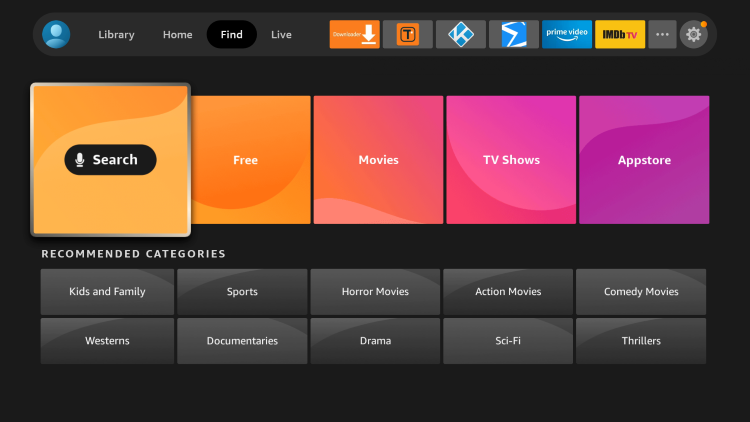 Step 4
– Type in "Ipvanish" and click the first option.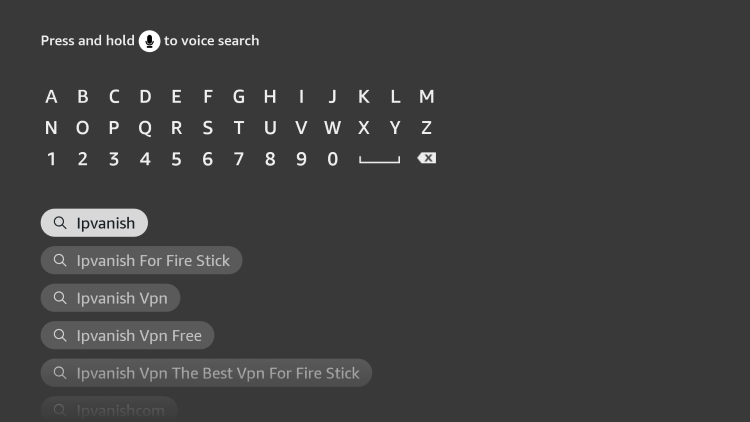 Step 5
– Click the IPVanish VPN app.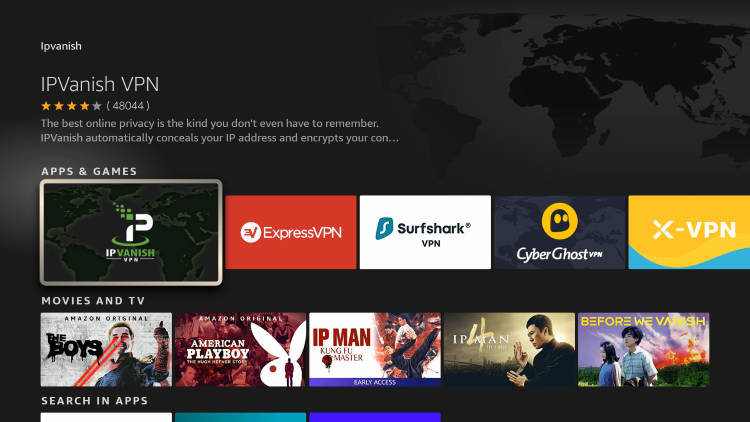 Step 6
– Click Download.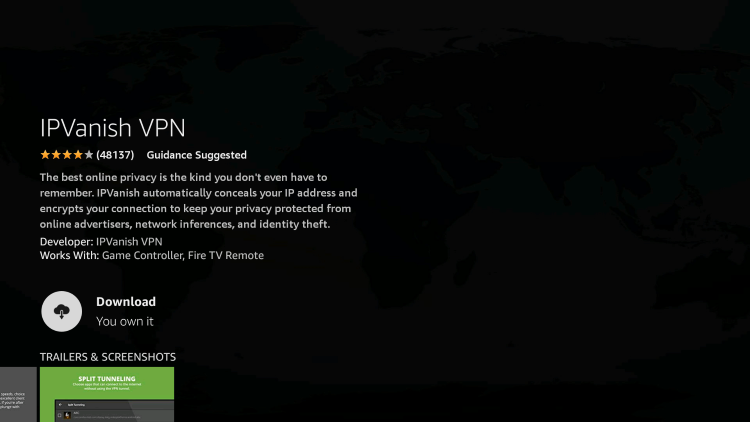 Step 7
– Once the IPVanish app installs, click Open.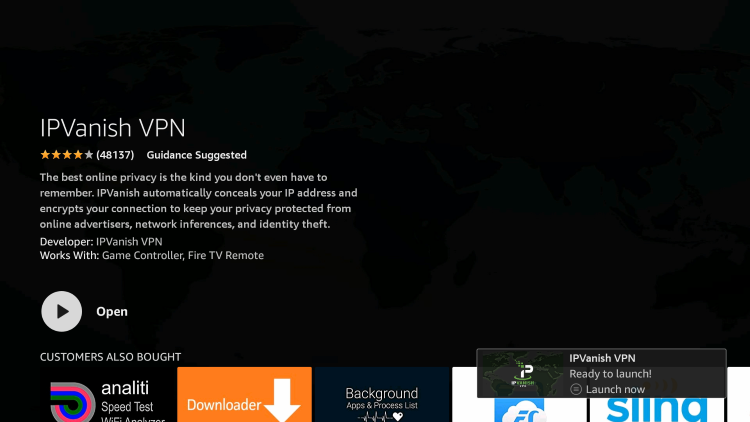 Step 8
– Enter your IPVanish account information and click Log In.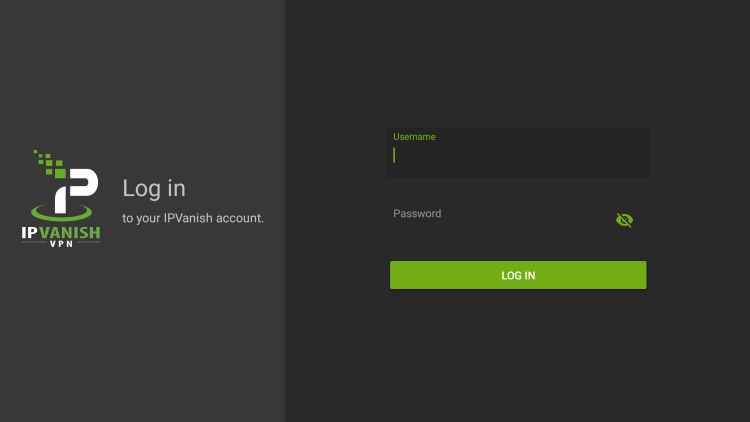 Step 9
– Click Connect.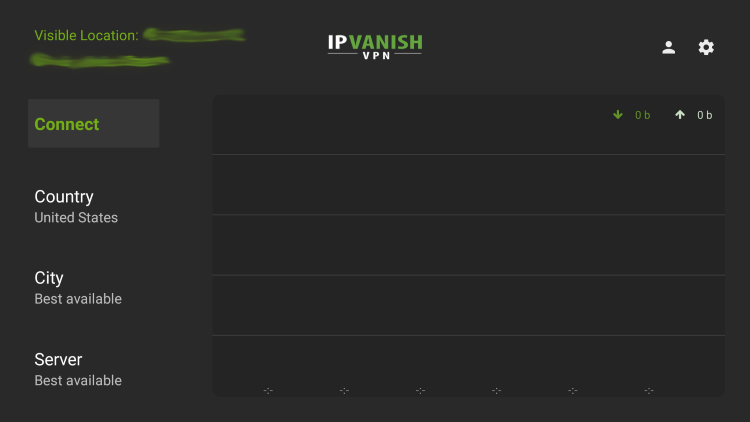 Step 10
– Click OK.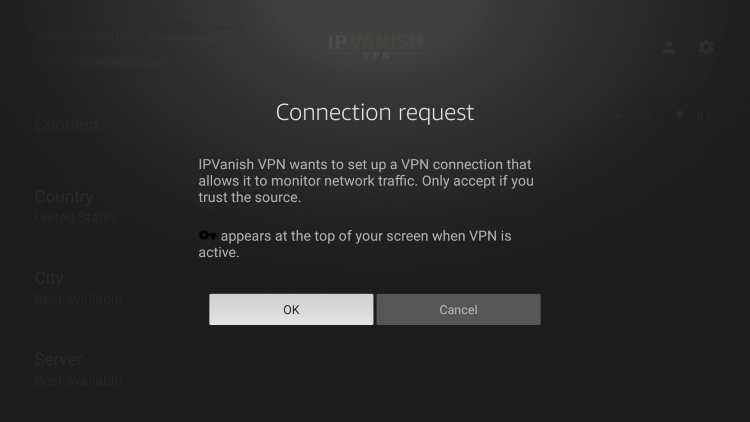 Step 11
– That's it! You have installed IPVanish VPN on your Firestick/Fire TV.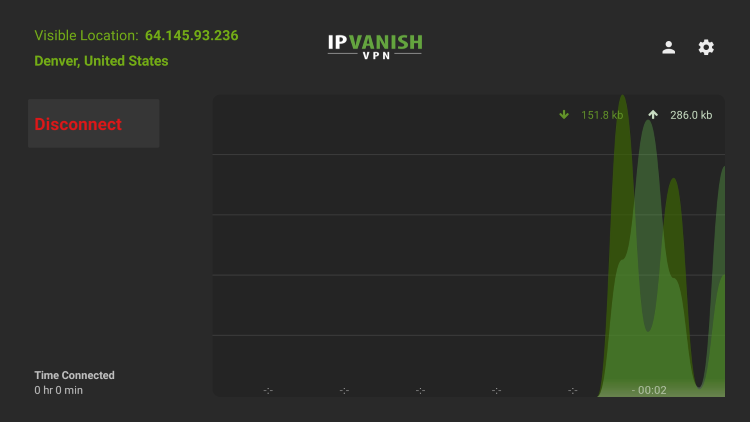 Now, click the home button on your remote and the VPN will continue running in the background.
Congratulations! You are now protected by a VPN which means everything that you stream or access through your Firestick or Android TV Box is hidden from the rest of the world.
If you ever need to stop the VPN service, simply re-launch the application and click the DISCONNECT button.
How to Block Ads on Firestick FAQ
Can you block ads on the Firestick?
Yes. In this guide we show three solutions for blocking ads on the Firestick/Fire TV.
Can you change the new Fire TV interface?
Yes. You can change the new Fire TV interface with custom launchers such as Wolf and the Leanback Launcher.
Is blocking ads on the Firestick legal?
Yes. Blocking ads on the Firestick/Fire TV is 100% legal and can be done within the device settings.
Is blocking ads on the Firestick safe?
Blocking ads on the Firestick/Fire TV is not only safe but recommended to help with user privacy, less data usage, more customization options, and other reasons in this guide.