This article will provide you with the Best Firestick Alternatives that will perform better or provide you with features lacking in the current Amazon lineup.
Here is what I'm looking for in a Fire TV Stick alternative.
More internal storage than Firestick or option to expand internal storage
Ability to play 4K video
Necessary audio formats
Strong processor
Fast download speeds
Runs side-loaded applications (IPTV, Cinema, Syncler, etc.)
Works with IPVanish VPN out of the box
A few months ago, Amazon announced their new 2021 Fire TV Stick 4K Max but unfortunately, it lacks internal storage like the other models.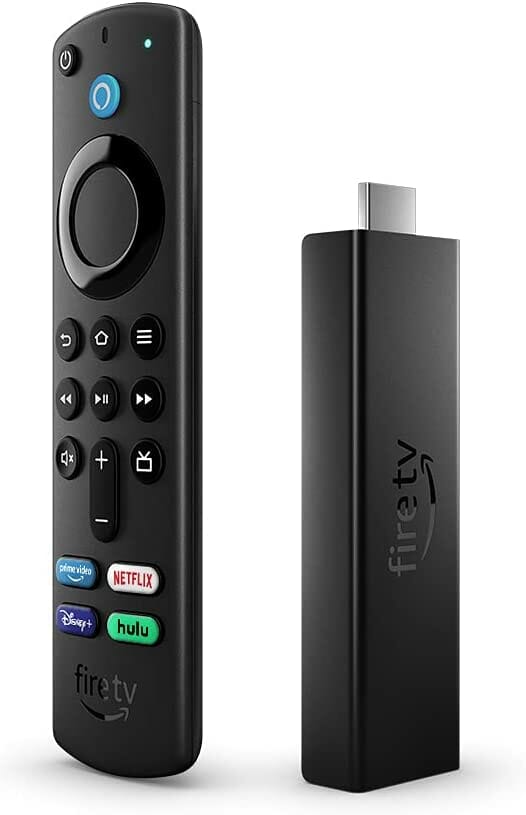 In other markets such as Australia, Amazon released this new device along with a new Fire TV Stick 4K.  Don't get too excited because this Fire TV Stick 4K is the same as the United States 2018 model except for a different remote.  These other countries just never got the 4K model and it is finally starting to roll out to those areas.
The Amazon Fire TV Stick 4K was released in 2018 for the United States so naturally, we thought that a new 4K Firestick was on the way.  Heck, it's been 3 years!
The new 2021 Fire TV Stick 3rd Generation doesn't include 4K playback and the only change from the 2020 model is a new remote control.  How disappointing is that?
On top of this news, we recently discovered that the new Fire TV Stick 4K update doesn't bring the new Fire OS 7 operating system to the device.
We are still stuck on Fire OS 6 which means we can't easily expand internal storage like we can on Fire OS 7.  Yes, the update does bring the new user interface but not the latest and greatest Fire OS.
BE CAREFUL...
Your online activity is actively tracked by your Internet Service Provider, app/addon devs, and government through your identifying IP address.
Stream anonymously by using IPVanish VPN.
IPVanish will encrypt your connection to the Internet and mask your IP address so you will remain anonymous.
EXCLUSIVE DISCOUNT – SAVE 63% ON IPVANISH
IPVanish backs their service with a 30-day money back guarantee.
IPVanish allows you to use your account on unlimited Internet-connected devices
If Amazon would update the 2018 Fire TV Stick 4K to Fire OS 7, I wouldn't be complaining as much.
The number one gripe that we hear from Fire TV Stick 4K owners is the lack of internal storage.
Sure, we can expand the internal storage by way of ADB commands but this is less than ideal.  This is a simple feature that most Android-powered devices allow for.
Also with a New Fire TV Interface rolling out, many have complained about more ads and suggested content. If that's you using a Firestick alternative is a good choice, and also one of our solutions listed in our tutorial below.
How to Block Ads on Firestick/Fire TV
So, if Amazon isn't going to update their Fire TV Stick 4K to Fire OS 7, maybe it's time to look for a Firestick alternative?
Or, we can hope that Amazon does release a new Fire TV Stick 4K in the United States this year, and maybe the specs will be better than what we currently have.
Best Firestick Alternatives – Fire TV Cube?
When the 2nd Generation Fire TV Cube came out in 2019, I did a review on it but at that time I wasn't too thrilled.
It didn't work well with some side-loaded applications and the price seemed a bit high at $119.99.
After watching the following video that TechDoctorUK did on the 2nd Generation Fire TV Cube last week, it prompted me to go back and update my review.
Updated 2nd Generation Fire TV Cube
Below is the video from TechDoctorUK and I suggest subscribing to his channel as he provides some great tutorials and reviews.
As you will see in the video above, the 2nd Generation Fire TV Cube is almost as powerful as the NVIDIA Shield TV Pro.
In my updated review, I did notice that the side-loaded applications do now work properly and the system is extremely snappy.  Download speeds are off the charts!
The Fire TV Cube also runs on Fire OS 7 which means that we can expand internal storage with an OTG cable!  But, many of you won't need to do that as it comes with 16GB of internal storage which is double the amount that a Fire TV Stick has.
If you want to stay in the Fire TV ecosystem and want something a little better than a Fire TV Stick then I would suggest the 2nd Gen Fire TV Cube.
Purchase 2nd Generation Fire TV Cube
2nd Generation Fire TV Cube Review
Best Firestick Alternatives – Android TV Boxes
Android TV streaming devices are another great Fire TV Stick alternative.
In 2014, Google introduced the Android TV operating system which is a smart TV platform that works well with a remote in a 10-foot interface.
You will find the Android TV operating system now installed on devices such as NVIDIA Shield TV Pro, Chromecast with Google TV, and MECOOL Android Boxes.
The Android TV user interface is very similar to the Amazon Fire TV Stick and Fire TV.  It works very well with a remote.
Some Android TV Boxes come with stock Android.  I refer to these as generic Android TV Boxes because they don't contain the true Android TV operating system.
These boxes come with the same type of Android version often found on phones and tablets.  I won't be recommending those in this article.
Free TROYPOINT Supercharge Fire TV/Stick Guide

Install the Best Secret Apps in Seconds
This free guide will teach you how to unlock your device with a few clicks.
Used by over 1 million cord cutters.
1. NVIDIA Shield TV Pro
The NVIDIA Shield has been touted as the best streaming device for many years.
Yes, it comes with a higher price tag but is perfect for those who want the best Android TV Box that the market has to offer.
The NVIDIA Shield TV Pro comes with 16GB of internal storage and 3GB RAM memory.
These streaming boxes stand the test of time due to the frequent updates that NVIDIA releases.
You can expand internal storage on this device as well so internal storage will never be a problem.
2. MECOOL Box
If you want a device similar to the NVIDIA Shield TV Pro but don't want to spend that much money, this is an excellent choice.
The MECOOL KM2 is a Netflix-certified Android TV Box that comes with expandable internal storage, 4GB of RAM memory, and a powerful Quad-Core processor.
This device is one of the few that supports 4K Netflix and other 4K streaming capabilities.
You can expand internal storage on this device as well but due to large internal storage, you may not need that feature.
Purchase MECOOL KM2 (use coupon code TROYPOINT for 10% discount)
3. Chromecast with Google TV
The Chromecast with Google TV is another Android TV streaming device that has gained quite a bit of popularity over the past few months.
Its low price point is in line with the Fire TV Stick 4K and also streams 4K quality as well.
Unfortunately, internal storage is limited on this streaming device as well but we can expand storage easily with the proper hardware (see my video on the review page below).
Purchase Chromecast with Google TV
Chromecast with Google TV Review
Firestick Alternatives – Summary
So, here is my final conclusion.
The best Firestick alternative in my opinion is the NVIDIA Shield TV Pro if you can afford it.  Cord cutters rave about this product and NVIDIA does an outstanding job pushing out updates.
I personally use the NVIDIA Shield TV Pro on my home theater setup and then I stream with MECOOL Android TV Boxes and Fire TV Stick 4Ks on the other televisions in my home.
The Shield has 4.7 stars out of 5 on Amazon with 5,132 ratings!  You won't see that type of rating for too many products on Amazon.
If you want to stay within the Amazon ecosystem, I would suggest moving onto the 2nd Generation Fire TV Cube.  Plus, the Cube provides built-in Alexa so you don't need a separate device for voice assistance.
It's important to note that your preferences may not align with mine so it is crucial to do your own research prior to pulling the trigger.
This page includes affiliate links where TROYPOINT may receive a commission at no extra cost to you. Many times, you will receive a discount due to the special arrangements made for our visitors. I will never promote something that I personally don't use or recommend. Purchasing through my links directly supports TROYPOINT which keeps the content and tools coming. Thank you!