The following guide will provide you with an HBO Max Review and how to install the app on Firestick, Roku, and Android devices.
IMPORTANT NOTE: HBO Max is now available within the Amazon App Store AND the Roku Channel Store.
After ongoing negotiations between HBO and Amazon, it appears a deal has finally been reached.
HBO Max Now Available in Amazon App Store
HBO Max is HBO's latest streaming service that combines preceding HBO apps.
The HBO app will automatically update to the HBO Max app on the Firestick and all Fire TV devices.
Note: For those who are already subscribed to HBO through Amazon Prime Channels, you will be able to log in to the HBO Max app with your Amazon credentials.
The company explains the service on its official website:
"Stream all of HBO plus even more of your favorite series, blockbuster movies, and new Max Originals."
This streaming service offers VOD content in categories such as Movies, Series, Originals, Just Added, Last Chance, Coming Soon, and much more.
BE CAREFUL...
Your online activity is actively tracked by your Internet Service Provider, app/addon devs, and government through your identifying IP address.
Stream anonymously by using IPVanish VPN.
IPVanish will encrypt your connection to the Internet and mask your IP address so you will remain anonymous.
EXCLUSIVE DISCOUNT – SAVE 63% ON IPVANISH
IPVanish backs their service with a 30-day money back guarantee.
IPVanish allows you to use your account on unlimited Internet-connected devices
HBO Max costs $14.99/month, but they are offering a 7-day free trial for new users as of this writing.
This service is available for installation on streaming devices including the Amazon Firestick, Fire TV, Fire TV Cube, and more.
If using an Android device like the MECOOL Box, NVIDIA Shield, Chromecast with Google TV, and other Android TV Boxes, you can find HBO Max within the Google Play Store.
Free TROYPOINT Rapid App Installer

Install the Best Streaming Apps in Minutes
The free TROYOINT app includes over 50 of the best streaming apps including the one(s) you're about to install on this page.
HBO Max Review
HBO Max brands itself as "powerhouse programming for everyone in the home, bringing together HBO, new original series, and fan favorites from WarnerMedia's rich library."
This huge VOD service is owned/operated by WarnerMedia and was officially launched in May 2020.
NOTE: TROYPOINT's subscription was personally purchased for the purpose of this HBO Max Review and was therefore not sponsored by the service provider. The views expressed in this post reflect the author's objective opinion.
One competitive advantage that HBO Max has is its exclusive titles that other services can't provide.
This includes titles from Warner Bros, New Line, DC, Turner Classic Movies, Crunchyroll, Rooster Teeth, Looney Tunes, and much more.
Its single subscription plan provides users with access to all of these exclusive titles along with thousands of other streaming options.
You can find specific content offerings towards the end of this HBO Max Review.
HBO Max is compatible with most popular devices such as the Firestick/Fire TV, Android, Chromecast with Google TV, iOS, and more options for cord-cutters.
The service was launched over three years ago by two former Big TV executives who found a niche in affordable family TV.
HBO Max Highlights
Thousands of Movies, TV Series, and HBO Originals
Subscription costs $14.99/month
7-day free trial
Compatible with most popular streaming devices
Holds exclusive content not found in other services
Offline downloads available
Provides multiple viewer profiles

Streaming capability during traveling
Screenshots
Pricing Packages and Inclusions
HBO Max is a subscription-based service that charges customers monthly.
Unlike some of its competitors, HBO Max only offers one subscription plan for $14.99/month. This includes a 7-day free trial for new users as well.
With a subscription, you'll get access to HBO Max for free and expect no changes in your monthly billing when you are:
An existing HBO NOW subscriber;
An existing AT&T video services (such as AT&T TV or U-Verse TV) subscriber; or
A premium AT&T mobile and broadband services subscriber.
However, it's not available if your subscription to HBO falls under the following categories:
You're subscribed through a third-party provider that distributes HBO NOW; or
You have an existing HBO subscription through a cable TV service provider
In comparison, Peacock TV comes with next-day access to current seasons of first-year NBC shows, Universal movies, and curated content comes for only $4.99 per month with ads and $9.99 per month with no ads.
Both of these services can be found within our list of Best Streaming Apps.
HBO is confident, however, that with its monthly subscription fee, loyal fans of its stellar programs and upcoming specials will be enticed to pay and add to their other streaming subscriptions.
For more information on subscriptions, pricing, and more on the service, refer to the official website.
How to Register for HBO Max
Prior to using the HBO Max service, you will need to register for an account. They are currently offering a 7-day free trial for new users.
Follow the quick steps below to sign up for an account.
1. Visit the HBO Max website, and select Start Your Free Trial.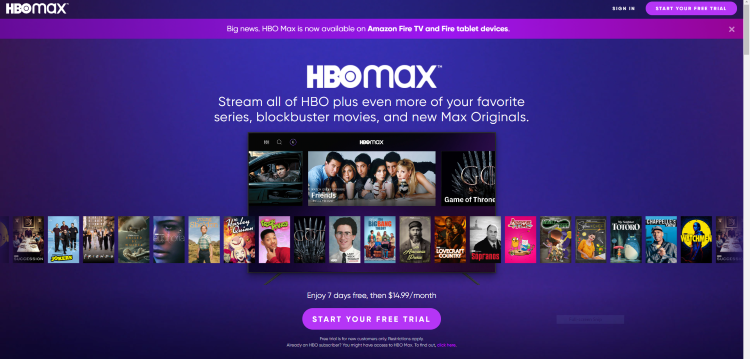 2. Next you are directed to the Create Your Account page.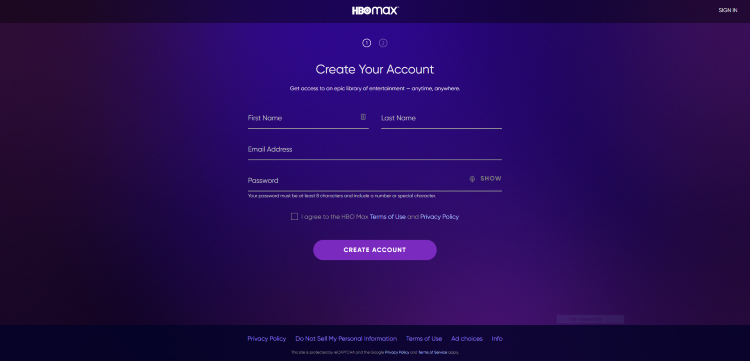 3. Fill out the required information and click Create Account.
4. Next fill out the required billing information and click Start Your Free Trial.
5. That's it! You have successfully registered for an HBO Max account.
In addition to this HBO Max Review, we also provide app installation instructions for several devices.
Follow the steps below for how to install HBO Max on the Amazon Fire TV Stick 4K.
These same steps can also be used to install the application on any Fire TV Device.
If you are using an Android device like the NVIDIA SHIELD, MECOOL Box, or any Android TV Box, we include steps for that as well.
IMPORTANT: If you have trouble installing HBO Max on your Firestick, please use the Troubleshooting guide below the installation guide.
How To Install HBO Max On Firestick/Fire TV Guide
The following guide will provide you with step-by-step instructions to install HBO Max on Firestick/Fire TV.
In this example, we are using an Amazon Fire TV Stick 4K. But this same process works on all Fire TV devices.
1. From your device home-screen hover over the search icon and type in "HBO Max" then select the first option that appears.
2. Select HBO Max under Apps & Games.
3. Click Get.
4. After installation, you can choose to open the HBO Max app. But for this example, we suggest holding down the home button on your remote.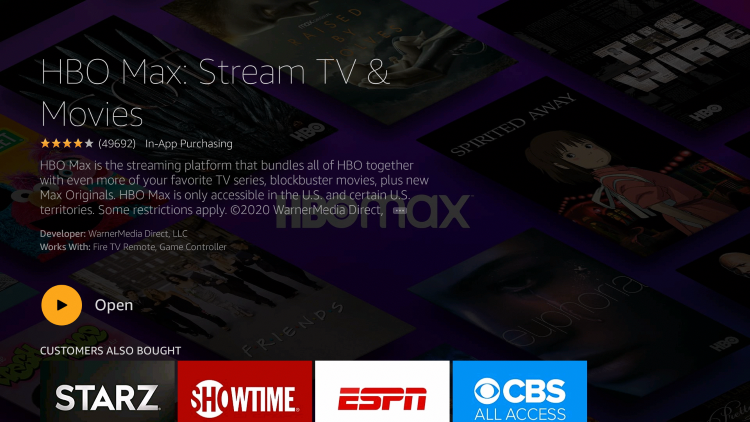 5. Click Apps.
6. Hover over the HBO Max app and select Move.
7. Place the app within your Apps & Channels wherever you prefer.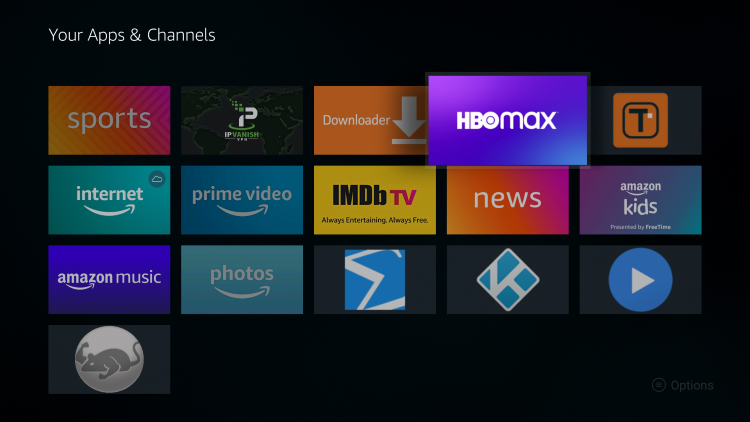 8. Launch HBO Max.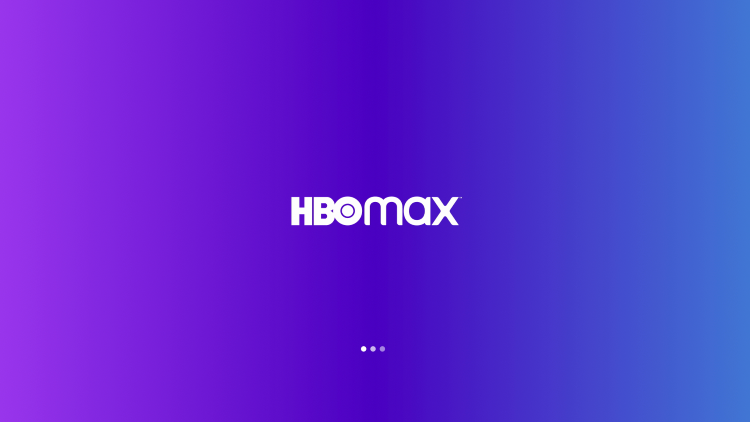 9. That's it! You have successfully installed HBO Max on your Firestick/Fire TV through the Amazon App Store.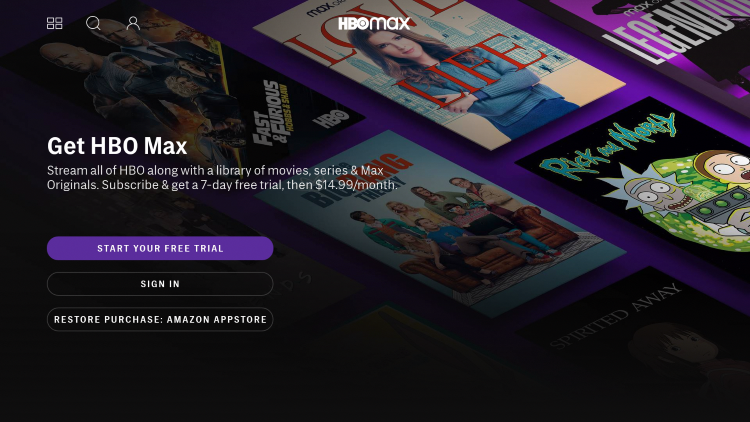 10. Prior to signing in or starting a free trial, HBO Max allows you to browse thousands of titles within their platform!
Note: Due to the popularity, content section, and more, we have included HBO Max within our list of Best Firestick Apps.
How To Install HBO Max on Roku
It was recently announced that HBO Max is now available on Roku Devices!
Previously, the only option for getting HBO Max on Roku was through screen mirroring.
This guide shows how to install this app using a Roku Streaming Stick+. However, these steps will also work for any variation of Roku.
1. From the home screen click the search option
2. Type "hbo"
3. Click the first option
4. Choose Add channel
5. Click OK
6. Return to the home screen and locate your channels
7. Choose Move channel
8. Move and drop at the top of your Channels list
9. Click to launch the channel
10. That's it! You have successfully installed the HBO Max channel on your Roku device.
Enjoy! We have included HBO Max within our list of Best Roku Channels.
How to Install on Android Devices
HBO Max is available as an application to install on Android TV devices. In the example below, we are installing on an NVIDIA Shield.
However, this same process works on all Android devices including stock Android TV Boxes. Follow this quick guide below to install it on any Android device.
1. On the home screen of your Android device, locate and select the Google Play Store.
2. Click the search icon on the top right.
3. Enter "HBO Max" in the search bar and click Search.
4. Click HBO Max.
5. Click Install.
6. You can open the app if you prefer, but we suggest returning back to the home screen of your Android device.
7. Click the plus icon (+) to add apps to your Favorites.
8. Select HBO Max.
9. Hold down the OK button and click Move.
10. Place this app wherever you prefer within your list.
11. That's it! You have successfully installed HBO Max on your Android TV device.
HBO Max Kodi Addon Installation Guide
Follow the steps below for installing the HBO Max addon on your Kodi device.
If you don't have Kodi installed on your device, refer to our Kodi on Firestick tutorial for more information.
Launch Kodi
Click the settings icon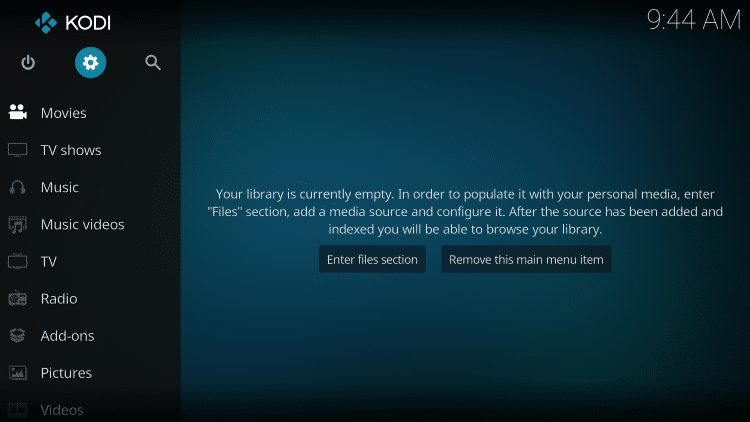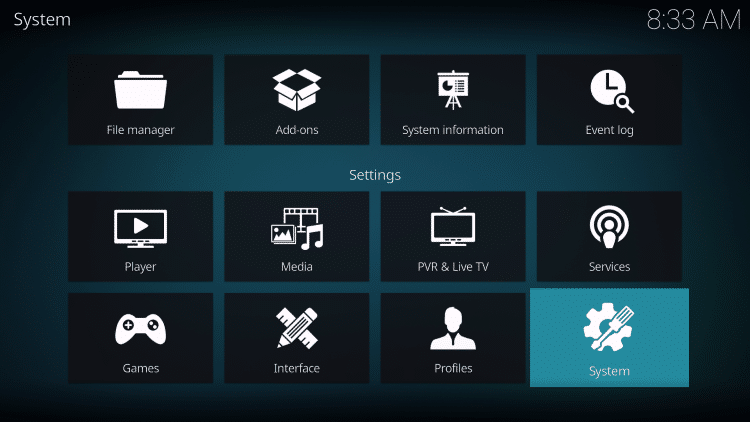 Hover over Add-ons menu item and turn on Unknown sources if not already on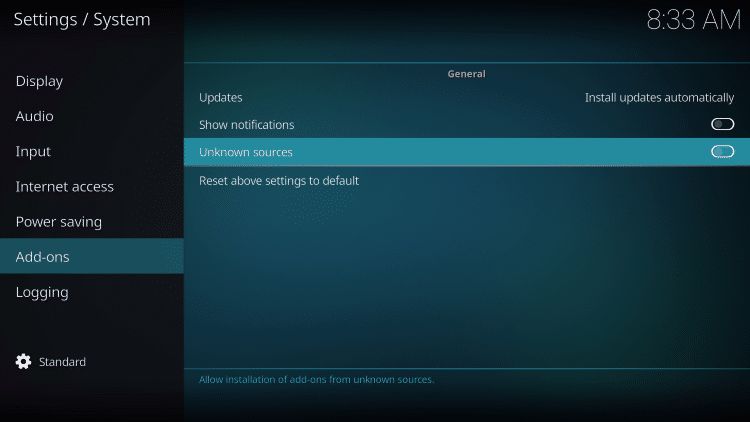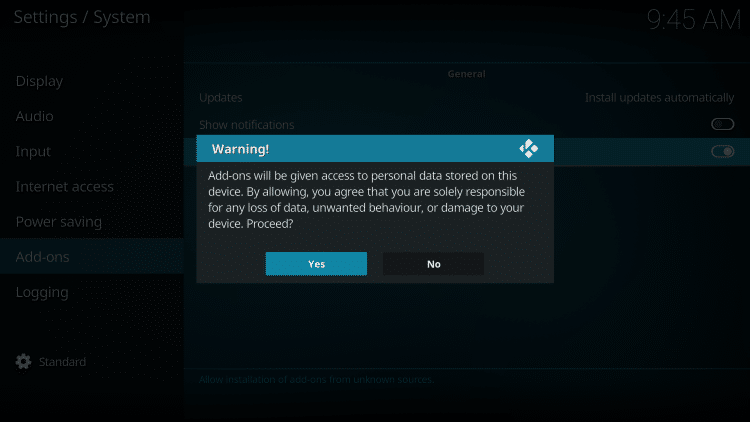 Click back on remote to go back to the System page
Select File Manager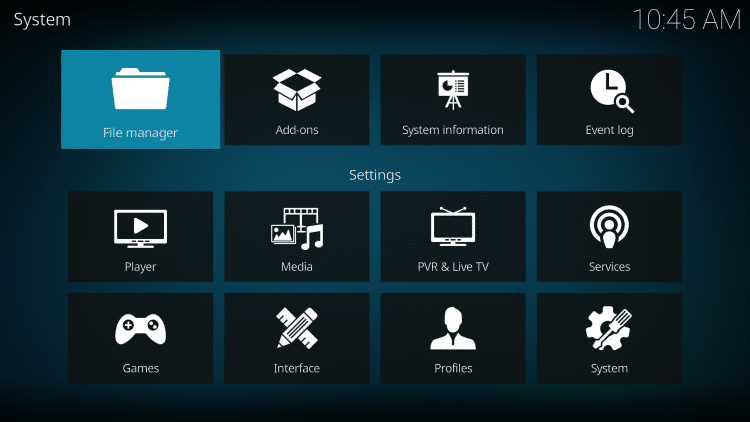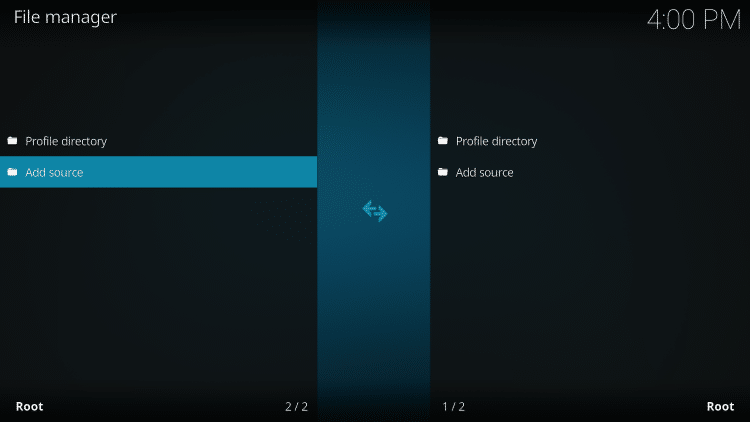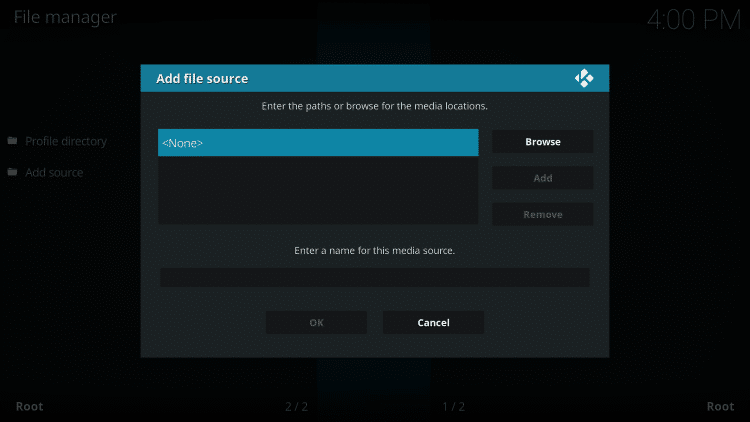 Type the following URL exactly how it is listed here and click OK – http://k.slyguy.xyz
Highlight the box under the source that you just typed in and enter a name for this media source
Type "hbo" or any other name you would like to identify this source as and click OK
Click the back button on your remote until you are on the System screen. Then click Add-ons
Click Install from zip file
Select "hbo" or whatever you named the media source in the previous step
Click the zip file URL – repository.slyguy.zip
Wait for the "SlyGuy Repository Add-on installed" message to appear
Next click Install from repository
Scroll down and select Video add-ons
When prompted with the following message, click OK
Wait for the "HBO Max Add-on installed" message to appear
Return back to the home screen of Kodi and select Add-ons
That's it! You have successfully installed the HBO Max Kodi Addon. You can then log in with your account credentials.
We have included the HBO Max addon within our list of Best Kodi Addons.
HBO Max Installation Troubleshooting
If you find yourself running into any issues when installing HBO Max, try the following tips prior to installation.
1. Open Settings and choose Applications
2. Click Manage Installed Applications
3. Find and click Amazon Appstore
4. Choose Clear Data
5. Click Clear Data again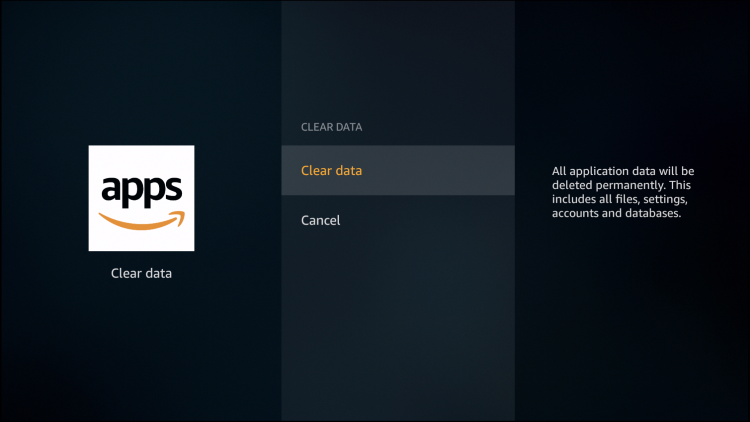 6. Now choose Clear Cache
After clearing the app's data and cache, we suggest restarting your device and attempting to reinstall it again.
HBO Max Review – Features & Details
This part of our HBO Max review includes specific content offerings within the platform.
HBO Max is available for $14.99/month and features tons of HBO content for streaming.
This includes original programming, Movies, TV Series, Kids shows, and more.
The following features are provided with an HBO Max subscription:
HBO service
HBO Max Originals (exclusive new programming selections)
Content from WarnerMedia such as Warner Bros., Warner Brothers Home Television, Warner Brothers Home Entertainment, Warner Brothers Pictures, New Line Cinema, DC, Rooster Teeth, Turner, Crunchyroll,  Adult Swim, Looney Tunes as well as CNN, TNT, TBS, truTV, The CW, Turner Classic Movies and Cartoon Network
Curated series and movies
Program Lineup
HBO's current original programs such as Watchmen, Barry, Euphoria, and Westworld as well as past hits such as Game of Thrones, The West Wing and Entourage will be available.
Shows that are also available on HBO Max include:
NOTE: These shows and content options are subject to change.
Stephen King's The Outsider – a dark mystery mini-series directed by Jason Bateman
Lovecraft Country – a horror series produced by Jordan Peele
The Nevers – a sci-fi series starring Laura Donnelly
The Gilded Age – a depiction of New York in 1885 from the creator of Downton Abbey
Avenue 5 – a sci-fi series from the creator of Veep, Armando Iannuci
The Undoing – a psychological thriller starring Nicole Kidman and Hugh Grant
The Plot Against America – a miniseries starring Winona Ryder, which tells an alternate history during WWII
I Know This Much Is True – an upcoming TV series based on the novel of the same name starring Mark Ruffalo
Newly Acquired TV Series:
Friends – all 226 episodes plus the highly anticipated reunion special
Rick and Morty – featuring the first three seasons of the Emmy award-winning animated series
Doctor Who – all 11 seasons including the premiere of Season 11
Adventure Time: Distant Lands – consists of four one-hour specials based on the Emmy award-winning series
The Big Bang Theory – all 12 seasons feature 279 episodes
Pretty Little Liars – American teen drama mystery thriller that used to air on Netflix
The Fresh Prince of Bel-Air – a 90s American sitcom television starring Will Smith
Top Gear – a long-running car show program
The Honourable Woman – a 2014 mini-series starring Maggie Gyllenhaal
Luther – a British crime drama series featuring Idris Elba
The Office – a British mockumentary featuring Ricky Gervais
DC Entertainment:
Doom Patrol – featuring the second season of the adventures of the misfit superhero team
Green Lantern – a series that will focus on two stories about Green Lanterns on Earth
Aquaman: King of Atlantis – a three-part animated mini-series
DC Super Hero High – a half-hour comedy series by Elizabeth Banks
Rap Sh*t (working title) – a half-hour comedy series about a female rap group
College Girls (working title) – a comedy series about freshmen roommates by Mindy Paling
Children's Programs:
Looney Tunes
Sesame Street
Studio Ghibli films
Series of shows based on children's author Mo Willems' work
Max Originals:
Dune: The Sisterhood – straight-to-series TV offshoot of the 2012 science fiction set in the Dune universe
The Flight Attendant – a one-hour thriller series based on the novel by Chris Bohjalian
Let Them All Talk – an upcoming comedy film directed by Steven Soderbergh and stars Meryl Streep
Love Life – a 10-episode half-hour romantic comedy anthology series headlined by Anna Kendrick
Station Eleven – an adaptation of a 2014 sci-fi novel about a pandemic flu
Made for Love – a 10-episode adaptation of a 2017 tragicomic novel
Raised by Wolves – an American sci-fi drama television series by Ridley Scott
Tokyo Vice – a series based on a non-fiction account of the Tokyo Metropolitan Police
Starstruck – a six-party comedy series which follows a millennial in London
Americanah – a straight-to-series order about a Nigerian woman who leaves for America featuring Lupita Nyong'o
UNpregnant – an adaptation of the young adult novel of the same name published in 2019
Little Ellen – 2D animated children's show about a 7-year-old Ellen DeGeneres
First Dates Hotel – a matchmaking series based on the hit UK format
Superintelligence – an A.I.-themed comedy film featuring Melissa McCarthy
The Prince – an animated comedy series from the creator of Family Guy and Will & Grace
The Unhabitable Earth – a stand-alone fictional series covering issues on global warming
Boys (working title) – a five-part period drama about five friends in the 80s
Plus exclusive movie production deals with Reese Witherspoon (two movies through her production company, Hello Sunshine) and Greg Berlanti (four young adult movies in the works)
Reboots and Spinoffs:
Ellen's Design Challenge – a design reality competition series
Gossip Girl – a reboot of the former CW show about teenage Upper East Siders eight years after the series finale
Gremlins – based on Warner Bros.' 1984 comedy horror film about a strange creature called mogwai
Perry Mason – a limited series reboot of the 60s legal drama produced by Robert Downey, Jr.
The Boondocks – two new seasons of 24 episodes based on the popular comic strip
Katy Keene – a spinoff of Riverdale
Grease: Rydell High – a musical spinoff inspired by the 1978 film Grease
Reality-Competition Series:
Legendary – a 10-episode competition among voguing teams that will battle it out for the top fashion and posing title
The Greatest Space (working title) – a design competition show that will feature interior designers traveling around the world
The Big Shot with Bethenny (working title) – a The Apprentice-inspired business competition
Full Bloom – a competition series featuring florists
Unscripted TV:
EQUAL – a four-part documentary series about the LGBTQ+ movement
Birth, Wedding, Funeral – a travel docu-series by Lisa Ling
The Ho's – a docu-series about the Ho family inspired by the film Crazy Rich Asians
15 Minutes of Shame – a documentary produced by Monica Lewinsky
Expecting Amy (working title) – a documentary about comedian Amy Schumer's pregnancy
12 Dates of Christmas – a dating series set in a winter wonderland
Heaven's Gate – a four-part series about an infamous religious movement
Generation Hustle (working title) – a series about hustle culture
The Scoop (working title) – a documentary feature about CNN's female political reporters
Persona (working title) – a documentary feature about personality testing
New documentary about Anthony Bourdain
CLICK HERE for more information on the HBO Max lineup.
For more streaming options be sure to check out our popular guides below.
Overall, we hope our detailed HBO Max Review is useful when it comes to your purchase decision.
If you have an account, give the updated HBO Max app a try today!
For our final HBO Max Review score, TROYPOINT gives the streaming service a rating of 4/5 stars.
4 out of 5 Stars

HBO Max Review FAQ
Can HBO Max be Installed on Firestick?
Yes, this guide will show you how to install HBO Max to a Firestick. This can now be installed through the Amazon App Store.
Do HBO Subscribers get HBO Max?
If you are a subscriber of HBO NOW, HBO Max will be included in your subscription.
Is HBO Max available in the Amazon App Store?
Yes. This application is now available in the Amazon App Store.
What is the price of HBO Max?
Currently, HBO Max is available for $14.99/month.
This page includes affiliate links where TROYPOINT may receive a commission at no extra cost to you. Many times, you will receive a discount due to the special arrangements made for our visitors. I will never promote something that I personally don't use or recommend. Purchasing through my links directly supports TROYPOINT which keeps the content and tools coming. Thank you!