This article lists the Best Roku Channels available today.
Roku, one of the most popular streaming devices, features some of the most popular entertainment, news and sports channels for cord-cutters.
Its lineup rivals that of the Amazon Firestick, another popular streaming media player that ranks at the top of home entertainment streaming technologies.
Roku Channels give users access to tons of content including Movies, TV Shows, Live TV, Podcasts, Music, and much more. These are usually free to install but oftentimes require a monthly subscription fee.
Although we cover Roku devices on this Website, we don't recommend them due to their closed system.  We recommend the Amazon Fire TV Stick 4K due to its low price and ability to easily Jailbreak it which will allow for free movies, TV shows, live channels, sports, games, and more.
What are the Best Roku Channels
The following best Roku channels are categorized according to the Roku Channel Store's channel groupings.
Movies & TV
Netflix
Still considered as the king of on-demand video streaming services, Netflix's original and excellent programming works well with Roku devices.
With season-complete TV series, broad content catalog and ad-free experience, there's no reason why Roku cord-cutters have to miss this service.
WARNING!
Your online activity is actively tracked by your Internet Service Provider, app/addon devs, and government through your identifying IP address.
Stream anonymously by using IPVanish VPN.
IPVanish will encrypt your connection to the Internet and mask your IP address so you will remain 100% anonymous.
SAVE 65% FOR LIMITED TIME
IPVanish backs their service with a 30-day money back guarantee.
IPVanish allows you to use your account on unlimited Internet-connected devices
Take note that if you own a 1st generation Roku box, Netflix can't be supported anymore since December 2019 due to compatibility error as explained in our previous post.
Add Neflix to your Roku device
Best Netflix VPN with Installation Guide for All Devices
How to Set Parental Controls on Netflix with a PIN
Peacock TV
Peacock TV is one of the newer streaming services on the market, which was launched by NBC on July 15, 2020.
When Peacock first launched it was not available for Roku users but after a recent agreement between NBC and Roku, Peacock TV is Now Available on Roku Devices!
Peacock TV currently features three subscription options – Free, Peacock Premium, and Peacock Premium Plus.
For more information on Peacock TV and how to install on Roku, Firestick, Android, and more, refer to our guide below.
Add Peacock TV Channel to your Roku device
Amazon Prime Video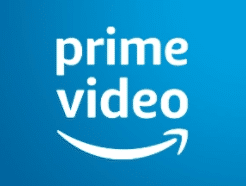 Not to be outdone, Amazon Prime Video offers some of the best award-winning series (Fleabag, The Marvelous Mrs. Maisel) to cord-cutters.
Its growing content library also features blockbuster movies and a host of highly-rated original productions.
Add Amazon Prime Video to your Roku device
HBO Max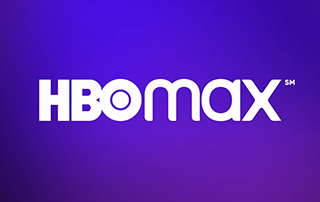 HBO Max is quickly becoming one of the most popular streaming platforms available today.
With the announcement that all Warner Brothers Movies will Launch on HBO Max, this app is only going to continue to grow.
Unfortunately, HBO Max is unavailable within the Roku Channel Store.
Luckily, TROYPOINT has a special workaround to use the app on your favorite Roku device which you can find below.
Pluto TV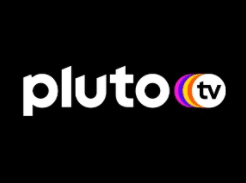 With more than 200 channels of various genres, Pluto TV is a great free live TV streaming service for Roku users.
It's a great option for those who want genre-specific content too such as Chassy (all about car racing), Military, Voyager Documentaries, Eye Candy and slow tv (which features marathon coverage of everyday events such as cab rides in Norway).
And yes, it streams Live TV channels across many different categories – completely legal with no monthly fees.
NOTE: For Firestick, PC, Mac, and Android users check out our Pluto TV Tutorial to learn how to install this app on your device.
Add Pluto TV to your Roku device
Paramount Plus
Paramount Plus is one of the newest media giants to join the competitive list of streaming services.
Users will find content from popular networks such as Nickelodeon, MTV, CBS, BET, Comedy Central, and more.
Refer to our review below for more information on Paramount Plus and how to get the channel on your Roku device.
Sling TV
Sling TV is a great choice for cord-cutters who want to watch sports, movies, news and children's programming at a very competitive monthly fee.
Subscribers can access entertainment, kids, lifestyle, movies, news, sports and premium channels. Availability depends on the plan, location and network restrictions, however.
Sling TV Review – Channel Lineup, Pricing, and More
Add Sling TV to your Roku device
Hulu
Hulu takes pride in its Hulu Streaming Library, which contains TV shows, movies, original programs, kid's entertainment and premium channels.
Its current lineup of exclusive TV shows include Killing Eve, Adventure Time and I am the Night plus past favorites such as King of the Hill, Prison Break, ER and Futurama.
It also offers exclusive movies that include comedy, documentary, action and drama flicks. No wonder it's one of the most popular IPTV services available today.
Hulu Live TV Review – Everything You Need to Know
YouTube TV
This on-demand and live streaming service provides users with live television through over 70 channels right to your Roku device.
It's a great option for cord cutters who want a no-frills live TV streaming subscription that carries no hidden fees, equipment rental charges, and complex price plans that keep costs beyond one's budget.
YouTube TV Review – Is it The Best Live Streaming Service?
Add YouTube TV to your Roku device
TROYPOINT Tip: Outside of YouTube TV, you can also install the original YouTube channel to watch hundreds of free movies.
How to Watch the Best Free Movies on YouTube
Popcornflix
Popcornflix is a popular streaming channel on Roku devices for watching free movies and TV shows. The best part is no account sign up is required!
Refer to our guide below for more information on Popcornflix and how to install the channel.
Fawesome TV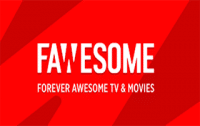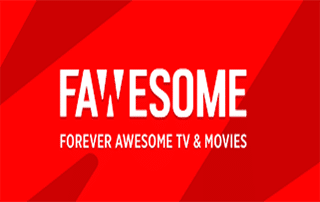 Fawesome TV is a popular streaming application available on Roku devices for watching content without signing up. Fawsome TV holds thousands of movies and tv shows!
Check out our tutorial below for more information on Fawesome TV and how to install this application.
DistroTV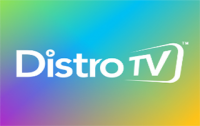 DistroTV is a newer Live TV app for streaming over 100 free channels and VOD content on any device.
View our DistroTV guide below for more information and how to install the app.
Frndly TV
Frndly TV is a newer inexpensive Live TV service that makes a great choice for those wanting family-friendly channels. It's most basic plan starts at only $5.99/month.
Subscribers can access family-friendly channels like CuriousityStream, Hallmark Channel, The Weather Channel, and more with any plan.
Frndly TV Review & How to Install
Shudder TV
If you are a fan of horror flicks, then you will enjoy Shudder! This is a paid service operated by AMC that is stacked with horror and thriller content.
Refer to our guide below for more information on Shudder and how to install the channel.
Music
Spotify
Gain access to a lot of music and podcasts with Spotify. This Swedish-based audio streaming platform is a must-have for music lovers who want to transform their Roku device into the ultimate sound machine.
Once installed, synchronize your mobile device to your Fire TV and let the music take control.
You can create your own library, follow others' playlist and search for new albums and releases and upcoming concerts.
In fact, many indie artists have shot to fame because they've been discovered by fans through Spotify.
Add Spotify to your Roku device
Amazon Music
An extensive library of music spanning different genres, millions of HD tracks, and ad-free listening experience, every music lover's taste is catered to by Amazon Music. And if you want to sing along, you can have the lyrics flashed on the screen too.
Amazon Music also features categories such as Top Albums, Discover New Music, Amazon Original Songs, and Featured This Week.
Add Amazon Music to your Roku device
Pandora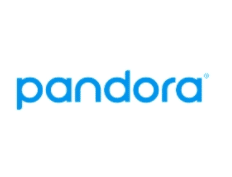 Whether you sign up for free or premium service plans, Pandora delivers music that can keep your playlist on heavy rotation.
And if you'd like to improve your knowledge of an artist and his or her music, Pandora's Music Genome Project by its homebred musicologists offers personalized listening experience.
You get information displayed as bullet point highlights that reveal interesting insights about your chosen track.
Thanks to Pandora's complex algorithm used to power the entire system, this feature is made possible to every audiophile's delight.
Add Pandora to your Roku device
Apps
Roku also hosts entertainment apps that appeal to a wide variety of audiences.
Movie Guide
Find movies that are currently streaming on Amazon Prime Video, HBO, Hulu and Netflix plus all free content on Crackle, Tubi TV and Pluto TV with this app.
It solves all the frustration of switching from one channel to another to hunt for what's interesting to watch.
Add Movie Guide to your Roku device
Livestream
You can now watch live events on your Roku with Livestream. With more than 100,000 new events added monthly, you'll never run out of events to watch live or on rerun.
Plus, you can broadcast your own events on Roku too.
Add Livestream to your Roku device
Rain.tv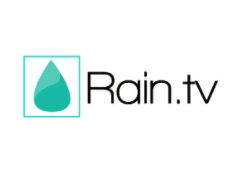 Whether it's summer or winter, you can have your own tropical spa experience with your Roku through Rain.tv.
Sit back and relax as you watch and listen to different rain videos to soothe your mind.
Add Rain.tv to your Roku device
Create and Craft
This is the only 24/7 craft-dedicated channel for all crafting fans. Learn DIY projects and search for inspiration for your new hobby with unlimited content from the best crafters in the field.
Add Create and Craft to your Roku device
Comedy
Comedy Central
All your favorite Comedy Central programs plus stand-up specials and classic shows are made available on your Roku with the Comedy Central channel.
Add Comedy Central to your Roku device
The Tik Tok Channel
Today's hottest craze on the internet is made into a dedicated channel for what's viral and funny at the same time.
Discover thousands of new short-form videos shown daily from the video-sharing app's more than 300 million active users.
Add The Tik Tok Channel to your Roku device
Stand-up Comedy by Fawesome.tv
Upcoming and popular stand-up comedians all converge in this channel to tickle our funny bones with their hit one-liners and engaging stories.
And for the best part, this channel is free for Roku users.
Add Stand-up Comedy by Fawesome.tv to your Roku device
Educational
CuriosityStream
Dubbed as the world's first on-demand streaming service for non-fiction programs, this channel was founded in 2015 by John Hendricks, founder and former chairman of Discovery Channel.
Watch unlimited content categorized into Free to Watch, Trending Today, Newest Additions, CuriosityStream Originals, Bright Now, Breakthroughs, Science, History, Lifestyle, Technology, Society, Nature, Space, Ancient, Physics, Prehistory, Hidden Gems, Food for Thought, and Sports Stories.
If you own a Firestick/Fire TV, Android or iOS device, you may want to check our tutorial on how to install CuriosityStream on your device.
Add CuriosityStream to your Roku device
TED
Nothing can inspire you more than TED Talks. With keynote speeches from leading researchers, thought leaders and groundbreaking scientists, this channel serves all wisdom from medicine to technology.
Smithsonian Channel
If you're hungry for award-winning documentaries then the Smithsonian Institution's vast content from its research centers, original publications, and of course, museums, are brought to life by its own channel.
Explore everything from science to pop culture right in the comforts of your home.
Add Smithsonian Channel to your Roku device
Classic TV
American Classics
Take a trip down memory lane with the best American films and TV shows from Hollywood's golden age up to the pop hits in the 80s.
This channel serves all the goodness of tinseltown's glamor and spectacle from Audrey Hepburn to Cary Grant.
Add American Classics to your Roku device
Game Show Archives
Relive your favorite game shows from the past from Two for the Money to What's My Line filled with humor and the best jokes from daytime TV's best hosts.
Add Game Show Archives to your Roku device
American Cartoon Classics
Casper, Felix the Cat, Popeye and Betty Boop are just some of the well-loved classic cartoon characters brought back on screen by this channel.
The library continues to grow with newly discovered archived titles and classics.
Add American Cartoon Classics to your Roku device
Health & Wellness
Beachbody On Demand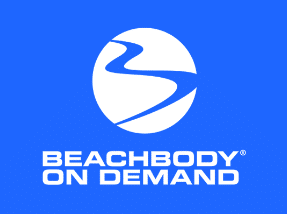 One of the most highly rated Roku channels, Beachbody on Demand is a favorite among busy professionals because it offers simple and quick exercises and hundreds of yoga, dance, MMA and strength-training tutorials.
There are also exclusive bonus workouts for subscribers.
Add Beachbody On Demand to your Roku device
Daily Burn
There's now a good reason to stay at home and still burn all the unwanted calories. Daily Burn offers on-demand workout sessions for beginners to advanced fitness enthusiasts.
Add Daily Burn to your Roku device
Fit At Any Age
Whether you enjoy Pilates or Tai Chi, this channel, as its name implies, is perfect for any age who wants to achieve his or her fitness goals the easy way.
Let its instructors guide you in your daily workouts so you can feel and look good whether you're in your 30s or 70s.
Add Fit At Any Age to your Roku device
Find What Feels Good
Yoga practitioners are sure to love Adriene Mishler's yoga videos and tips together with her 5 million viewers. Be inspired by her videos and mindfulness techniques.
Add Find What Feels Good to your Roku device
Food & Home
America's Test Kitchen
If you're starting out in the culinary world right in your own kitchen, then this channel is made for you.
Learn from the best team of test cooks and culinary editors and get your roasted chicken recipe up to a whole new level.
Add America's Test Kitchen to your Roku device
Eater Food & Drinks
Any certified foodie knows all about Eater and it would be a shame not to have its thousands of videos that take viewers on a global food and culture trip on your very own Roku device.
Add Eater Food & Drinks  to your Roku device
The Design Network
In need of inspiration to redesign your room? Don't know what trends are best for your kitchen renovation?
The Design Network's team of interior designers are on their toes to guide you.
Add The Design Network  to your Roku device
Tiny House Concept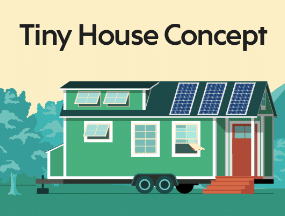 With new videos every week, be awed by how this team of designers transform tiny nooks into functional spaces complete with prices, expenses and material estimates.
Add Tiny House Concept to your Roku device
How To
Guava Juice
This popular YouTuber deserves his Kid's Choice Award for a lot of reasons. His creative and educational experiments and DIY projects are perfect for kids and young-at-hearts too.
Add Guava Juice to your Roku device
How To Make Everything
From manufacturing a microscope to finding out what makes up our clothing, let host Andy George take you to a world of discovery.
Add How To Make Everything to your Roku device
How-To Make-Up Vids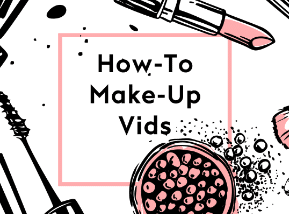 Now you can follow your favorite make-up artists' path through model Charlotte Tilbury's channel that inspires teens and women to get their glam the easy way.
Add How-To Make-Up Vids to your Roku device
International
Crunchyroll
Kids and those young-at-heart can never have enough of Crunchyroll's huge collection of Anime shows that are ad-free and in HD quality.
These are all licensed and are sure to cater to any Anime fan's delight.
Aside from Roku, this channel also made it to our Best Firestick Apps list.
How to Install Crunchyroll App
Viki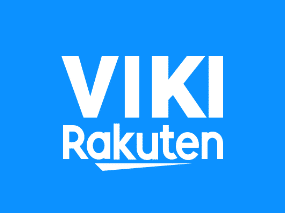 There's a ton of reasons why Viki continues to be on top of the list of international viewers: more than 160 shows in international languages, entertainment news, and top-rated movies from South Korea to China.
Even couch potatoes won't run out of quality shows with this channel.
Telemundo
As one of the largest global providers of Spanish-language entertainment content, Telemundo is a must-have for Roku users.
You can also watch the latest episodes of your favorite shows the day after they air on TV.
Add Telemundo to your Roku device
Kids & Family
Cartoon Network
This channel provides all the best episodes of Cartoon Network's favorite shows such as The Amazing World of Gumball, Steven Universe, We Bare Bears, and Adventure Time just to name a few!
Watch Emmy Award-winning shows straight from your Roku and you'll get hours of awesome kids' entertainment.
Add Cartoon Network to your Roku device
The LEGO Channel
Get the most out of LEGO's favorite shows such as Friends, LEGO City and Ninjago all on-demand and for free.
Add The LEGO Channel to your Roku device
Sesame Street
Tune it to watch thousands of educational videos from Jim Henson's longtime favorite children's show that first aired in 1969.
Bert, Ernie, Cookie Monster and Elmo are waiting for you.
Add Sesame Street to your Roku device
Fortnite Lovers
Who doesn't love Fortnite these days? Gaming aficionados are sure to get hooked in this dedicated channel for the online video game community.
Add Fortnite Lovers to your Roku device
Lifestyle
Harper's Bazaar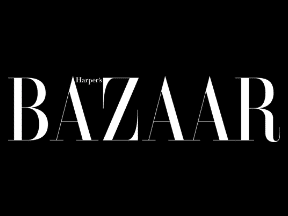 Immerse yourself in the fashion world from America's first fashion magazine. Get to learn about the latest collections from top designers straight from the runway to your TV screen via Roku.
Add Harper's Bazaar to your Roku device
Homesteadonomics – DIY Living
For the wise homeowner, this channel is everything you need. From gardening to rainwater harvesting, and permaculture to DIY projects – Joe has got you covered.
Add Homesteadonomics to your Roku device
He TV
This channel caters to the male audience with its impressive lineup of sports, entertainment and food programs.
Lifebae – Lifestyle TV
All things beauty, fashion and adulting are part of this lifestyle channel's programming. Lifebae never runs out of new content for its female viewers.
Add Lifebae to your Roku device
News & Weather
Haystack TV
News junkies are in for a treat with Haystack TV. This channel collates trending news videos according to your preferred categories.
Users can also access the day's top news stories to make sure they can stay up to date with all current events.
TROYPOINT has prepared a guide on how to install Haystack TV on any device, which you can access here.
Add Haystack TV to your Roku device
Al Jazeera English
For the latest global news and on-demand programs, Al Jazeera is on top of the heap. Access 24 hours of live news and news clips right from your Roku device.
Add Al Jazeera to your Roku device
WeatherNation
Your local weather forecasts are made available plus other features including advisories and other on-demand segments.
Add WeatherNation to your Roku device
Local News
VUit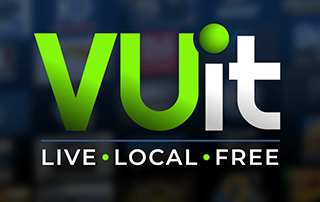 VUit is a brand-new Local News App for Roku that carries over 200 stations available in select locations.
Refer to our tutorial below for more information on VUit and how to install the app on any Roku device.
LocalBTV
LocalBTV appears to be a replacement for Locast after the once-popular service was suspended.
The LocalBTV app provides free local channels in 30-40 markets across the United States and works great.
TuboxTV
TuboxTV is a newer Live TV app for streaming 100+ free OTT channels in various categories.
View our TuboxTV guide below for more information and how to install the app.
Local Now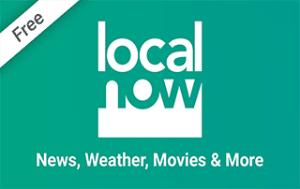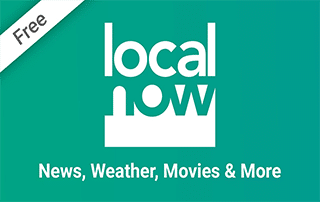 Local Now is a solid free app for Roku users looking to stream basic weather, news, and other local options.
Refer to our tutorial below for more information on Local Now and how to install the app.
NewsON
With more than 200 local news stations across the United States to choose from, NewsON presents live news, previous broadcasts and local coverage.
Enjoy it on your Roku without cable subscription or login requirements.
Add NewsON to your Roku device
Reality & Pop Culture
IGN
For video game news, movie reviews and game guides, IGN is your top resource. This channel also has a lot to offer with the latest scoops from its in-house editors.
BuzzFeed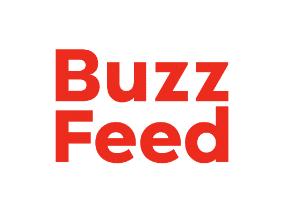 All BuzzFeed programs are now packed in this Roku channel so you won't have to miss out on trending episodes and series.
Add BuzzFeed to your Roku device
POPSUGAR
Celebrity news, deices recipes, and beauty trends are just some of POPSUGAR's top content. Roku users can't simply get enough of this channel.
Add POPSUGAR to your Roku device
Crime & Mystery
Investigation Discover GO
True crime fans can watch live TV and full episodes of their favorites shows in this channel. It's packed with mystery and crime content to delight audiences.
Add Investigation Discover GO to your Roku device
Faith-Based
Daystar
Christian content is made much closer with Daystar Television. Roku users can access family-oriented programs 24/7.
Add Daystar to your Roku device
JW Broadcasting
Faith-building programs and family shows are featured in this channel by Jehovah's Witnesses.
Add JW Broadcasting to your Roku device
Sports
fuboTV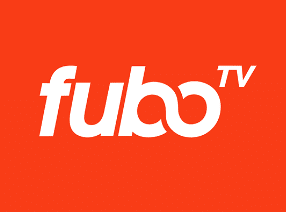 fuboTV brands itself as the "perfect mix of sports and entertainment" and has become a favorite IPTV Service among both sports and entertainment fans.
Its Standard plan already comes with a lineup of channels, with an additional option of upgrading your package for more sports and entertainment choices.
fuboTV Review & Analysis – Is It Worth The Money?
Add fuboTV to your Roku device
DAZN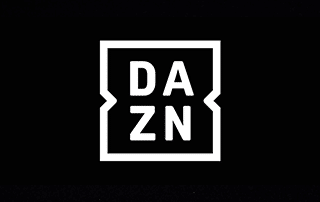 DAZN is a popular streaming platform that caters to sports fans. Especially those are who are fans of boxing, MMA, and the UFC.
Check out our tutorial below for how to add the DAZN channel to your Roku device.
CBS Sports
CBS Sports features live streams, highlights, and news featuring the latest in the sports world.
Check out our tutorial below for how to add the CBS Sports channel to your Roku device.
FOX Sports
FOX Sports is one of the most popular sources available for sports fans across the US.
This app features live games, recaps, talk shows, and news in the world of sports.
Check out our guide below for more details on FOX Sports and how to add the channel to your Roku device.
Barstool Sports
Barstool Sports is one of the most channels today in the world of sports, comedy, pop culture, sports betting, and more.
View the link below for how to add the Barstool Sports channel to your Roku device.
How to Install Barstool Sports App
NBA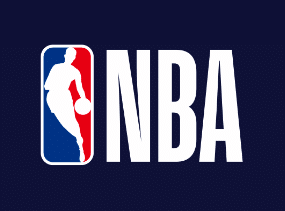 Fans of the NBA can follow their favorite teams in this channel complete with live scores and stats.
NFL
This channel is every NFL fan's delight. From season news to game highlights, you'll never run out of content to watch.
Travel
GoTraveler
For the best travel videos, this channel won't disappoint anybody who's caught the travel bug.
Travel documentaries, travel tips, and even national park features — this channel's got it all.
Add GoTraveler to your Roku device
Important Note: To get the most out of your Roku device, I suggest viewing our guide below.
Best Roku Channels FAQ
Are there free Roku channels?
Roku offers a selection of free movies, in-season episodes, and more on the home screen of every player. However, there are more channels and apps that have unlimited content for free that you could get from Firestick or Fire TV. These devices offer channels with growing libraries of free content that are updated on a regular basis.
What is The Roku Channel?
It hosts more than 10,000 movies, TV shows, events and news broadcasts for free. It is available on current-generation Roku streaming players, Roku Streaming Sticks®, and Roku TVs.
What are Premium Services?
These are channels that require additional fees. Examples include HBO GO, CBS All Access, Pandora, and Spotify.
Why can I no longer find a channel on my Roku?
The channel is likely to be no longer available on the Roku platform.
This page includes affiliate links where TROYPOINT may receive a commission at no extra cost to you. Many times, you will receive a discount due to the special arrangements made for our visitors. I will never promote something that I personally don't use or recommend. Purchasing through my links directly supports TROYPOINT which keeps the content and tools coming. Thank you!
Register as a TROYPOINT Insider and discuss this article with thousands of other cord-cutters.