This guide shows How to Stream Local Channels Without Cable in 2021 on any device.
Local channels are a common topic among TROYPOINT visitors, as many wonder how to stream local channels without a cable or satellite subscription on their television.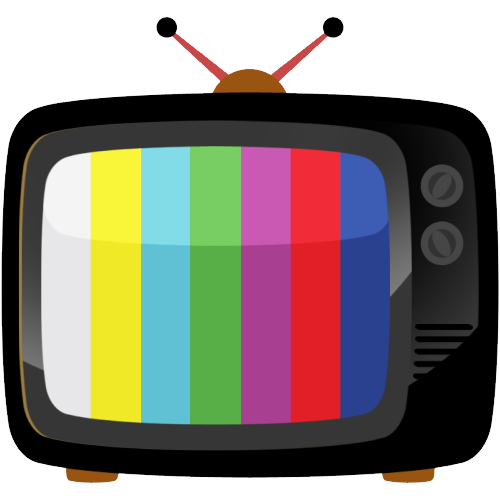 Especially with cable and satellite companies now starting to drop local channels from their offerings due to contract disputes.
DISH Losing 112 Local Channels – Over 3 Million Impacted
Locast Suspends Service After Court Decision
Whether it's your local FOX, ABC, NBC, PBS, or other sub-channels, this guide will provide both free and paid options for streaming local programs.
There are three main solutions to streaming local channels without cable – Streaming Apps, TV Antennas, and Legal IPTV Services.
These solutions for streaming local channels will work on any streaming device including the Amazon Firestick, which is the most popular device on the market today.
This is due to the Firestick's low price point and "jailbreaking" abilities that will allow you to install thousands of apps not available in the Amazon App Store.
The options below will also work on other Fire TVs, NVIDIA Shield, MECOOL Boxes, Chromecast, Roku, Apple TV, Android TV Boxes, phones, tablets, and any IPTV Box.
 TROYPOINT TIP: All of this information and more can also be found within our popular IPTV guide.
This guide covers the best services, apps, players, devices, and everything else you need to know about live television!
Legal Copyright Disclaimer: TROYPOINT is a tech website that publishes tutorials, news, and reviews. We do not verify if apps, services, or websites hold the proper licensing for media that they deliver. We do not own, operate, or re-sell any streaming site, service, app, or addon. Each person shall be solely responsible for media accessed and we assume that all visitors are complying with the copyright laws set forth within their jurisdiction. Referenced applications, addons, services, and streaming sites are not hosted or administered by TROYPOINT.
How to Stream Local Channels Without Cable
Below you will find three solutions for streaming local channels without cable on any Streaming Device.
We suggest bookmarking this page to check back for updates and more solutions added over time. This page is updated weekly.
The following list was last updated on Wed, Sep, 15, 2021
Solution One – Free Streaming Apps
Using free streaming apps is a great way to stream local channels from any device.
Below we have listed the most popular free streaming applications for watching local stations online.
Many of these options can also be found within our lists of Free IPTV Apps and Best Firestick Apps.
The VUit app features over 200 local news stations for live streaming on any internet-connected device.
Local Now is a well-known free streaming application for watching the local news, weather, and even some movies.
Local Now Details & Installation
The Amazon News App is Amazon's gateway to live local news directly to your Firestick/Fire TV.
Amazon News App Details & Installation
NewsON is a Local News App that provides live streaming of over 200 markets across the United States.
Haystack TV is an app that specializes in personalized news feeds that it aggregates in one app. It acquires local and international news from CNN, MSNBC, BBC, sports, and more.
Haystack TV Details & Installation
Free TROYPOINT Supercharge Fire TV/Stick Guide

Install the Best Secret Apps in Seconds
This free guide will teach you how to unlock your device with a few clicks.
Used by over 1 million cord cutters.
Solution Two – TV Antennas
Using over-the-air (OTA) TV antennas is another solution for watching free local channels in your region.
While Indoor antennas are more popular due to ease of use, we have found that an Outdoor OTA Antenna is the best option for streaming local programs.
Purchasing a TV Antenna will allow you to stream major networks such as ABC, CBS, FOX, NBC, and more in High Definition. And best of all, these local channels broadcast for free!
One of the best OTA Antennas currently available is the RCA Compact Outdoor Yagi HDTV Antenna.
Currently, this is available for under $50 and plays video streams in 1080p HD and even 4k if your TV supports it.
This is a sturdy OTA outdoor antenna that has a 70-mile radius and can withstand all weather conditions. The RCA Yagi HDTV Antenna can also be easily mounted with its included hardware.
For more information on TV Antennas, refer to our resource guide below.
Best TV Antennas for Streaming Local Channels
Solution Three – Live TV Services
Using verified live TV providers is another good solution for both accessing local channels and cutting the cord overall.
Below we've listed the most popular live TV services for streaming local stations on any device.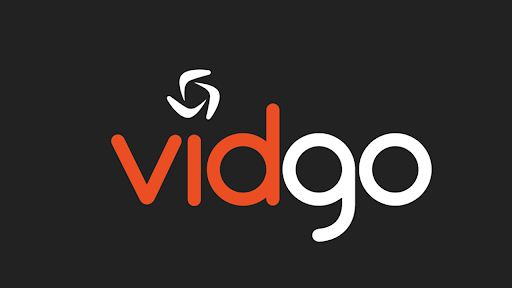 Vidgo is an excellent streaming option for local channels with over 95 options for Sports, News, Entertainment, and more.
Currently, users can access the first month of Vidgo for only $10 with this Special Offer. It's then $55/month after.
Check out our full Vidgo review below for more information on channels, pricing, installation guides, and more.
fuboTV is the most popular legal IPTV service among sports fans and cord-cutters looking to watch local channels.
The best part is fuboTV offers a 7-Day Free Trial for new users!
Fubo Free Trial – Everything You Need to Know
Philo is another great choice for those who enjoy watching entertainment, news, and local channels.
Just like fuboTV, Philo also offers a 7-Day Free Trial for new users! This is a must-have feature when choosing a live TV service.
Sling is another IPTV provider that can be a solid choice for ditching expensive cable packages to stream local channels.
They are currently offering a Free Trial for new users.
YouTube TV is a well-known legal IPTV service that offers live channels, on-demand content, and local programs.
This is a decent choice for cord-cutters looking to ditch cable but does come with a higher price tag compared to other providers.
For more popular streaming apps that provide free live TV outside of local channels, see the options below.
For other popular TROYPOINT articles, check out the following guides.
YOU'RE BEING TRACKED
Your identifying IP address is exposed which ties directly back to you through your Internet Service Provider.
IPVanish VPN will mask your IP address and encrypt your connection so you will become 100% anonymous.
SAVE UP TO 74% WITH THIS TIME-SENSITIVE DEAL
30-Day Money-Back Guarantee
Stream Local Channels FAQ
Can you stream local channels without cable?
Yes. This guide provides three ways to stream local channels without cable on any device.
What apps have free local channels?
You can find free local channels on streaming apps such as VUit, Amazon News App, NewsOn, and others found in this guide.
Are IPTV services legal for watching local channels?
IPTV by itself is not illegal. This depends on the service in question and whether they carry the proper licensing for local programs. Legal IPTV providers with local channels include fuboTV, Philo, YouTube TV, and many more on this guide.
What devices can I watch local channels on for free?
You can stream local stations for free on tons of devices including the Amazon Firestick, Fire TV, Roku, Android, and more.
This page includes affiliate links where TROYPOINT may receive a commission at no extra cost to you. Many times, you will receive a discount due to the special arrangements made for our visitors. I will never promote something that I personally don't use or recommend. Purchasing through my links directly supports TROYPOINT which keeps the content and tools coming. Thank you!