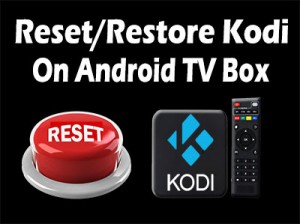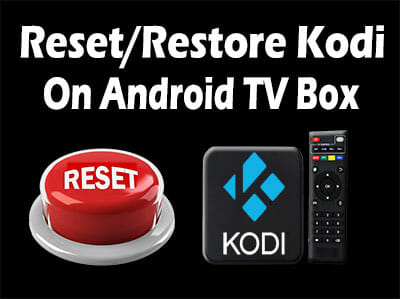 This tutorial will show you how to quickly reset Kodi on Android TV Box.  This is handy when we're having problems with Kodi on our Android TV Box and we want to start over with a fresh install without uninstalling the application and then reinstalling. This is a quick process that will only take a minute or two.
Due to the somewhat unstable Kodi add-ons that we install, it is necessary to reset Kodi on a regular basis, regardless of what streaming device we are using.
If you have a Fire TV or Fire TV Stick, I have also put together a write-up and video on How To Reset Kodi on Fire TV or Fire TV Stick.
Please keep in mind that when you do this, you will be erasing everything within Kodi which includes your addons, skins, and settings.
I strongly suggest that you watch the video below the instructions for a more detailed process on how to reset Kodi on Android TV Box.
Click Here To Get Your Free Guide "Supercharge Your Android TV Box"
How To Reset Kodi On Android TV Box Video Tutorial
How To Reset Kodi On Android TV Box Steps
Step 1
Exit out of Kodi if you have it opened.
Step 2
On the home screen, click Settings.
Step 3
Under Preferences, click More Setting.
Step 4
Under Device, click Apps.
Step 5
From the list of apps, select Kodi.
Step 6
The current total data installed within the Kodi app will be displayed. Select CLEAR DATA. Let it go through the process of computer space, deleting, etc.  This could take a minute.
NOTE: Once you select CLEAR DATA, all your data (add-ons, settings, files, accounts and databases) on your Kodi will be deleted permanently and you will revert to the app's original settings.
Step 7
You will be warned that this command will permanently delete all data on Kodi. Click OK.
Step 8
The data size will now be zero.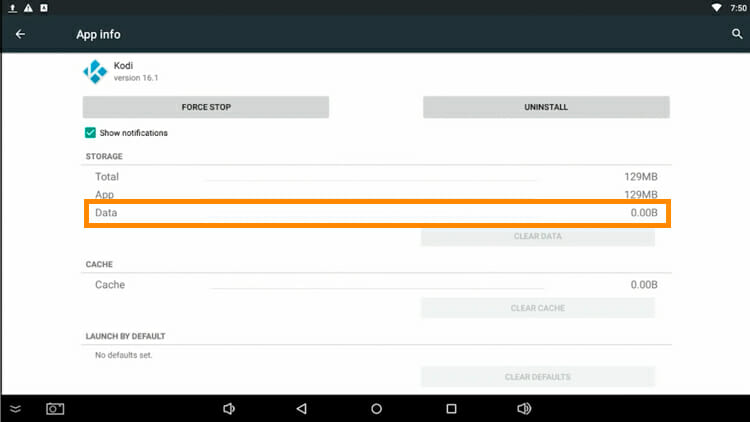 Step 9
Press the Escape button to return to the home screen.
Step 10
Launch Kodi and ensure that everything has been erased and you are working with a fresh installation.
Step 11
You will notice the app will be prepared similar to what was done when you first installed Kodi.
Step 12
Confirm that Kodi has been reset to factory defaults.
Click Here To Get Your Free Guide "Supercharge Your Android TV Box"

 IMPORTANT NOTE FROM TROY
TROYPOINT does not verify the legality or security of any application or service covered on this website.
I personally use IPVanish VPN when accessing free movies, TV shows, and live streams through Kodi.
Here are the reasons why I use a VPN.
I don't trust the developers of these add-ons and apps that provide this free content. A VPN encrypts my traffic so these developers can't store my activity logs and then use them against me in the future.
My Internet Service Provider (ISP) can no longer sell my logs/history or hand them over to third parties such as government, watchdog groups, etc.
I can now Access Kodi add-ons, apps,and streams that my ISP has blocked.
My ISP can't throttle my download speed when using these free addons or applications because they don't know what I'm accessing when I'm connecting through my VPN.
A VPN will encrypt your connection to the Internet, mask your IP address, and provide you with the security and privacy that you deserve.
I recommend IPVanish VPN due to their blazing fast speeds and zero-log policy.
EXCLUSIVE TROYPOINT HOLIDAY DISCOUNT - Save 60% on IPVanish VPN

This discount expires soon.

Click Here for IPVanish VPN @ 60% Off