Is Online Piracy Theft? Not According to These Harvard Lawyers
Is Online Piracy Theft? Well according to Harvard lawyers downloading and streaming pirated content is not seen as theft.
As reported by TorrentFreak, a recent study among 50 Harvard lawyers found that downloading or streaming pirated content is widely "tolerated" and even supported by some.
We want to know what you think of this study. Do you agree with these Harvard lawyers who feel that streaming or downloading pirated content is not theft?
Let us know your thoughts in the comment section below!
Harvard Law School is an institution known by many for its prestige and credibility in the legal space.

And when 50 Harvard lawyers were asked about the legality of streaming and downloading pirated content, their answers may surprise people.
It's well documented in United States copyright law that downloading (torrenting) works protected by copyright is a crime.
We make note of this in our popular article – Is Streaming Illegal in the United States?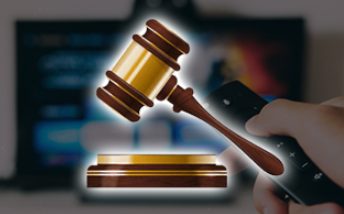 However, when the 50 Harvard lawyers were interviewed about digital piracy, they are quite tolerant when it comes to file-sharing. Many even put the blame on huge media companies.
In the study conducted by the Journal of the Association for Information Science and Technology, one of the lawyers commented the following:
"Although it might be illegal, there is a widespread perception that it's not theft and some have no issue discussing it in a professional setting: I have spoken with my clients about the T.V. shows that I have downloaded and watched."
Another Harvard lawyer criticized the current streaming industry and puts the blame on big media companies:
"If for any reason, there is a restriction. I think it's fair for me to download illegally or use VPN to have access to the content. I don't believe in geographical restrictions on the internet."
There are several other quotes from Harvard lawyers that can be found within TorrentFreak's report.
Overall, it is evident that Harvard legal professionals don't view online piracy as a very problematic issue.
The researchers of this study are calling for a paradigm shift in the industry.
Content creators and media companies should focus more on adapting their business models instead of playing a game of "cat and mouse" with online piracy.
For more information on the official study, you can view the link below.
Legal Professional's Attitudes Towards Digital Piracy
YOU'RE BEING TRACKED...
Your online activity is tracked by your government, Internet Service Provider, app/addon/IPTV devs and all websites through your identifying IP address
Stream anonymously by using Surfshark VPN
Your Current Identifying IP Address (digital fingerprint):
SAVE 86% ON SURFSHARK VPN + 3 FREE MONTHS
Surfshark backs their service with a 30-day money back guarantee
Use your account on unlimited devices & share with family members
HURRY! SALE ENDS SOON
Claim Surfshark VPN Discount
For more information on the legality of streaming, check out our guides below that will explain this subject in great detail.
Is IPTV Legal? Read Before Streaming
We want to know what you think of this news story. Do you agree with these Harvard lawyers who feel that streaming or downloading pirated content is not theft?
For 100% legal and verified streaming options, check out the following tutorials.
Be sure to stay up-to-date with the latest streaming news, reviews, tips, and more by following the TROYPOINT Advisor with updates weekly.
This Advisor provides all the best cord-cutting tips to get the most out of your favorite streaming devices and more.
Click the link below to join the other 800,000 Advisor subscribers.
This page includes affiliate links where TROYPOINT may receive a commission at no extra cost to you. Many times, visitors will receive a discount due to the special arrangements made for our fans. I will never promote something that I personally don't use or recommend. Purchasing through my links directly supports TROYPOINT which keeps the content and tools coming. Thank you! Learn more on my Affiliate Disclaimer page.