This page includes affiliate links where TROYPOINT may receive a commission at no extra cost to you. Many times, you will receive a discount due to the special arrangements made for our visitors. I will never promote something that I personally don't use or recommend. Purchasing through my links directly supports TROYPOINT which keeps the content and tools coming. Thank you!
This post will explain how to increase storage on Firestick & Fire TV.
The Amazon Firestick is the most popular streaming device available on the market today.
This is due to its low price point and easy "jailbreaking" abilities.
How to Jailbreak a Firestick/Fire TV
Unfortunately, these devices only come equipped with 8GB of internal storage.
And because they are not built with USB or SD card ports, we can't extend the internal storage like we could on the 1st and 2nd Generation Fire TVs and most Android TV Boxes.
Typically, when we plug external storage into an Android TV Box, we have the ability to extend the internal storage with that USB drive or SD card.
By doing this, it makes it easier to download apps, media files, and more, because the device recognizes both the external and internal storage as one drive.
Below is the screen we are presented with on an Android TV Box which allows us to extend the internal storage.
Once we click "Format", the USB drive that we have inserted will be erased and added to the internal storage, making one large internal disk.
Since we can't do this on the Firestick, we must settle for the next best thing.
Firestick users can purchase an OTG Cable that will allow us to plug a USB drive into our devices.
Again, we can't extend our internal storage with the USB drive on these two devices but we can move files over to it with ES File Explorer.
You can also Expand Storage on a Fire TV Stick 4k with an OTG Cable.
Using an OTG Cable is a great way to alleviate buffering issues because we can now store media files on a USB drive that is connected to the device.
How to Stop Buffering on Firestick
It also works great when traveling since you can never depend on WiFi when using Streaming Apps & APK's.
Best APK's for Movies & TV Shows
To learn more about OTG Cable and how it can help you, follow the link below:
OTG Cable – Upgrade your Firestick/Fire TV
The following tutorial will walk you through the process of increasing the storage on your Fire TV/Fire TV Stick by cleaning it and adding an external USB drive.
Within the tutorial, you will learn how to move files that you have downloaded to your device over to the USB drive.
GET YOUR FREE GUIDE
Supercharge Firestick/Android TV Box
Downloaded by Over 1 Million Cord Cutters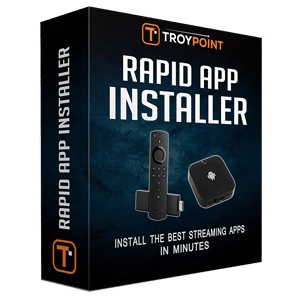 Unleash the true power of your Fire TV Stick/Fire TV/Android TV Box with my free guide.
Enjoy free movies, TV shows, live channels, PPV, sports and more.
Install secret apps not available in Amazon App Store or Google Play.
GET YOUR FREE GUIDE
How To Increase Storage On Firestick & Fire TV
Note:  ES File Explorer now charges for their app.  Learn how to get the modded free premium app through our ES File Explorer Firestick tutorial.
Links Mentioned In Video
ES File Explorer
OTG Cable
Free TROYPOINT Supercharge Fire TV & Android TV Box Guide
VPN Install Guides
For those who use IPVanish on their Firestick or Fire TV, you can also Connect Cloud Storage to your device with SugarSync technology.
Remove Files on Firestick with ES File Explorer
The best way to increase storage on your device is by deleting unused files/apps/content using ES File Explorer.
Using ES File Explorer is a great way to clean up any device and get it functioning smoothly again.
With tools such as space analyzer, download folder, and more, ES File is perfect for organizing and improving your device's performance.
For these reasons and more, we have included ES File Explorer in our list of Best Firestick Apps.
To delete unwanted or unused files from your Firestick or Fire TV, use the ES File Explorer Space Analyzer: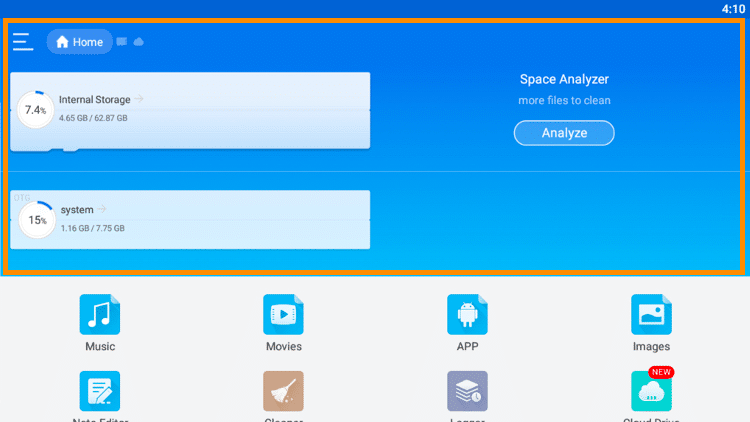 You can then delete any temporary files, unused apps, and much more.
With ES File Explorer, you can easily manage your installed apps, files, and more to keep your device functioning smoothly.
For more tech and streaming tutorials be sure to sign up for the TROYPOINT Advisor with updates weekly.
This Advisor provides all the best cord-cutting tips to get the most out of your favorite streaming devices and more. CLICK HERE or link below for TROYOPINT Advisor Subscription:
Don't Get Clipped!
Most cord-cutters use IPVanish VPN and rightfully so.

The free streaming applications, addons, and paid IPTV services are usually hosted on insecure servers.

These shady outfits log everything that you access through their app or service.

Without IPVanish, your IP Address is being logged along with everything that you access through it.

Your IP Address points back to your location and identity which compromises both your privacy and security.

Your current identifying IP Address is 100.40.216.112

When you use IPVanish VPN, your IP address is masked and converted into an anonymous one.

IPVanish VPN will provide you with an anonymous connection to the Internet.

This will prevent your Internet Service Provider, app/addon developers, government agencies, and other 3rd parties from logging what you're accessing online.

Setting up IPVanish VPN on your streaming device is simple!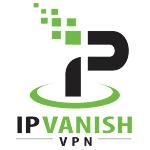 Step 1 Register for an IPVanish VPN account by clicking the link below.

This special link provides you with a large discount.


Register for IPVanish Account & Save 74% (EXPIRES SOON)


Step 2 – From the home screen hover over Find.

If you're using an Android TV Box, you can also find the IPVanish application in Google Play Store.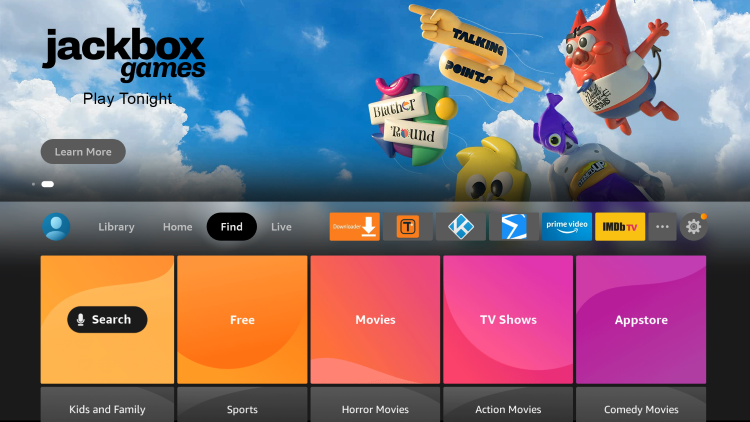 Step 3 – Scroll down and click Search.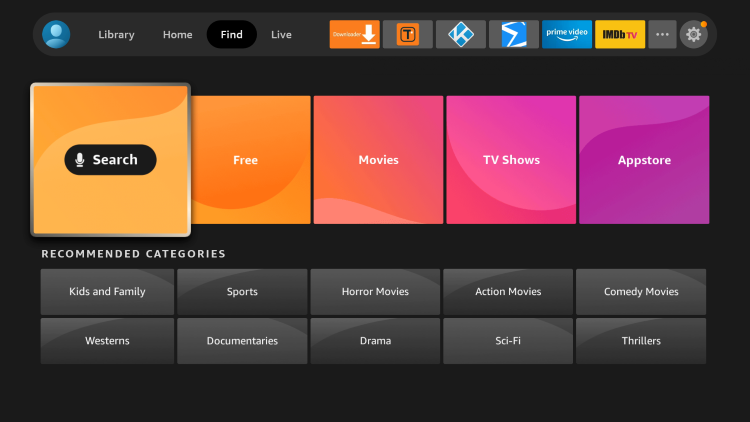 Step 4 – Type in "Ipvanish" and click the first option.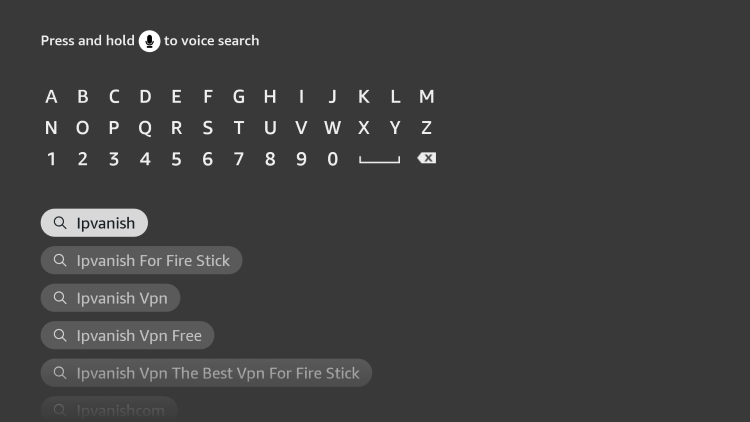 Step 5 – Click the IPVanish VPN app.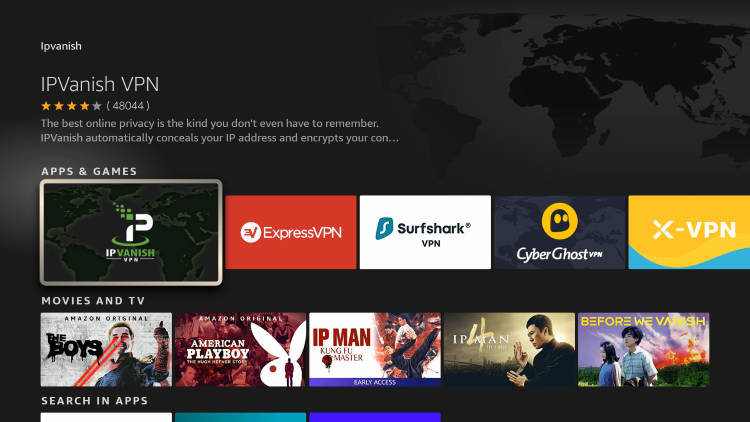 Step 6 – Click Download.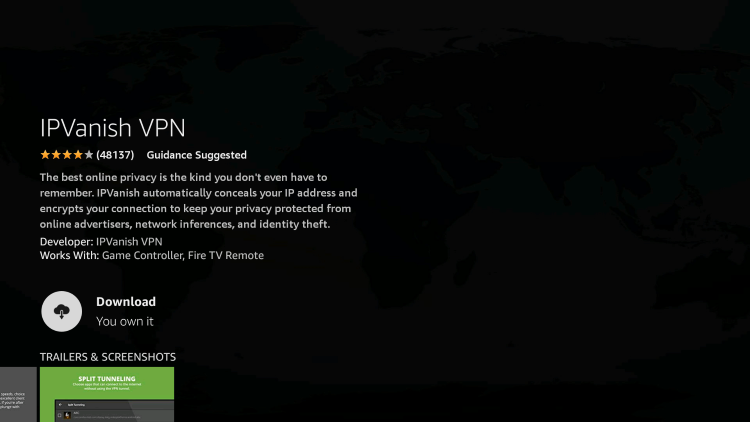 Step 7 – Once the IPVanish app installs, click Open.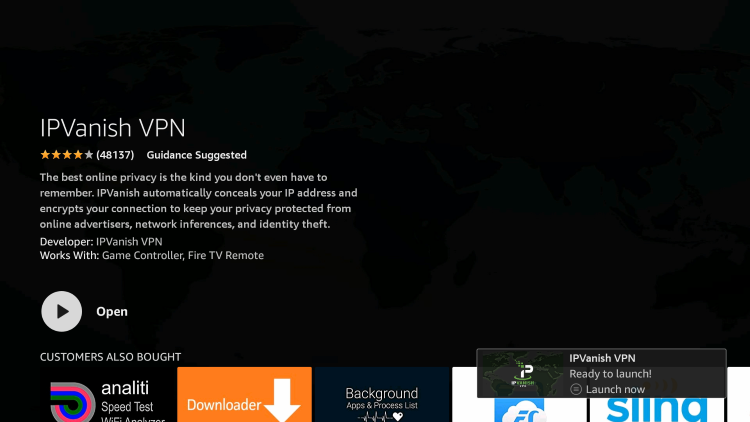 Step 8 – Enter your IPVanish account information and click Log In.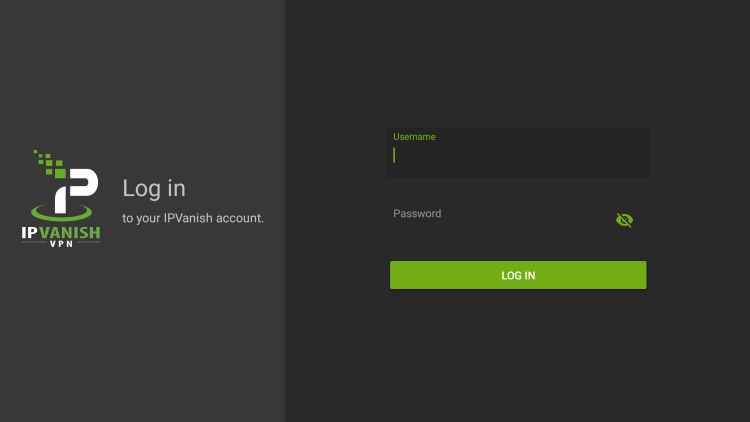 Step 9 – Click Connect.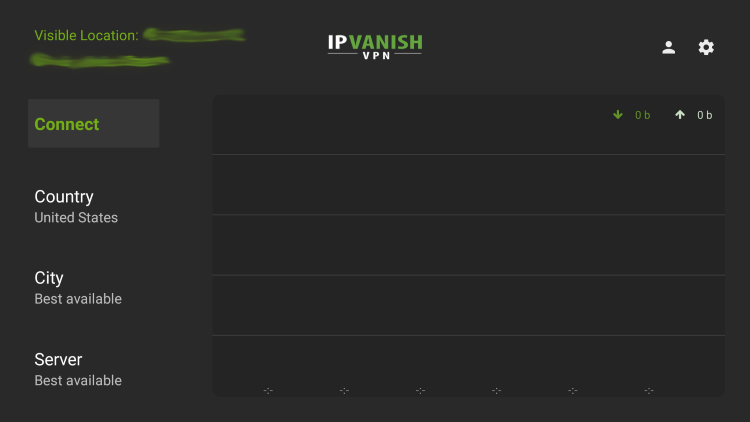 Step 10 – Click OK.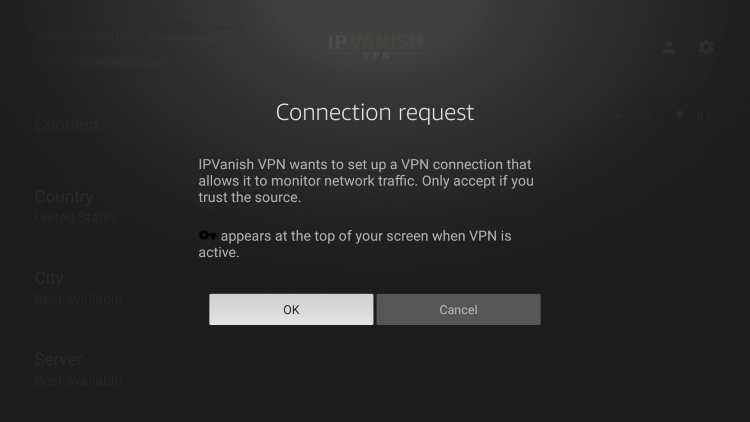 Step 11 – That's it! You have installed IPVanish VPN on your Firestick/Fire TV.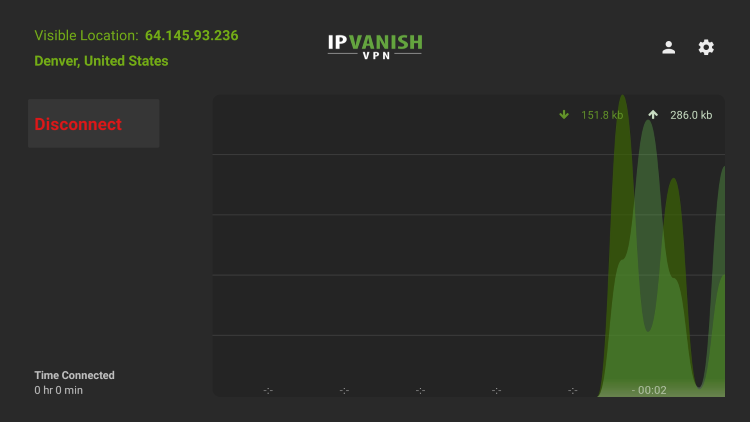 Now, click the home button on your remote and the VPN will continue running in the background.

Congratulations! You are now protected by a VPN which means everything that you stream or access through your Firestick or Android TV Box is hidden from the rest of the world.

If you ever need to stop the VPN service, simply re-launch the application and click the DISCONNECT button.


Frequently Asked Questions
Can I add Storage to My Firestick?
While you cannot add storage to a firestick, you can increase the available storage on your device by removing unneeded files.
What's the best way to clean my firestick?
ES File Explorer is a great tool for deleting apps, files, and more to free up space on your device.
Can I use a USB Drive with my Firestick?
Yes. If you purchase an OTG Cable you can extend the internal storage of your Firestick.
Why is my Firestick storage full?
This is likely due to temporary installation files and other bloatware that comes with installing and using your firestick.