IBCAP Removes Thousands of Illegal Streams of IPL Tournament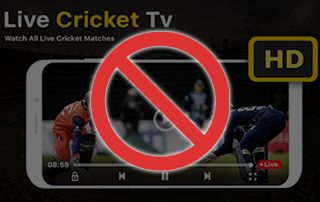 Anti-piracy agency IBCAP claims to have disrupted and removed thousands of illegal streams broadcasting the IPL Tournament held earlier this year.
IBCAP stands for International Broadcaster Coalition Against Piracy and is a group of international broadcasters and distributors aimed at preventing the illegal distribution of streaming content.
Members of the group include BBC Studios, Sony Entertainment, Scripps, MTV India, bein Sports, and more.
Their latest initiative against online piracy was directed at the 2023 Indian Premier League Tournament.
This annual event is one of the most popular and well-known Cricket Tournaments in the world.
In the past, the event has been illegally re-transmitted by numerous entities including via social media websites such as Facebook Live.
However, this year, the IBCAP in conjunction with Willow TV and Cricbuzz, took measures to remove over 9,000 streams that did not have the proper licensing to broadcast the tournament.
This included streams from various outlets such as sports streaming websites, streaming apps, IPTV Services, and social media outlets.
In a press release on the official IBCAP website, the anti-piracy outfit noted how successful this operation was:
The team was able to disrupt nearly 9,000 streams over the course of the tournament, with more than 3.6 million views being disrupted on Facebook Live streams. The IBCAP team achieved an impressive 100% takedown rate for social media and mobile applications, constituting a significant portion of the infringing content.
The statement goes on to add that these takedowns ultimately led to added subscriptions for IBCAP members who own the rights to these broadcasts:
The impact of early and frequent takedowns throughout the IPL 2023 tournament undoubtedly led to frustration for pirates, increased legal viewership of the matches by consumers, and resulted in the acquisition of new paying customers for IBCAP members. The data once again shows that early action and consistent takedowns, particularly for cricket tournaments and other live sports coverage, result in a poor experience for users of pirate services and cause many of those users to switch to legal providers.
What's most impressive is the efficiency that is noted by IBCAP as over 3 million viewers allegedly lost a connection to their stream due to a 100% takedown rate for Facebook Live.
It is unclear the measures that were taken to remove the pirate streams as these details were not listed in the press release by IBCAP.
However, COO of Willow TV, Todd Myers, applauded IBCAP and mentioned the "monitoring and takedown tools" the company uses.
We appreciate that IBCAP puts together a customized strategy for each tournament, and their results, which include this season's IPL tournament, are a testament to their commitment to containing cricket piracy. Their automated monitoring and takedown tools are highly efficient and effective.
We have seen other companies such as DAZN partner with technology companies to try and tackle the problem of online sports piracy.
DAZN Partners with Videocites to Remove Illegal Sports Streams
It seems that the ultimate goal of IBCAP is to help its members gain more subscribers and add to their revenue streams with subscription sign-ups.
According to Chris Kuelling, Executive Director of IBCAP, the removal of illegal sports streams is assisting in doing just that:
YOU'RE BEING TRACKED...
Your online activity is tracked by your government, Internet Service Provider, app/addon/IPTV devs and all websites through your identifying IP address
Stream anonymously by using Surfshark VPN
Your Current Identifying IP Address:
SAVE 82% ON SURFSHARK VPN + 2 FREE MONTHS
Surfshark backs their service with a 30-day money back guarantee
Use your account on unlimited devices & share with family members
HURRY! SALE ENDS SOON
Claim Surfshark VPN Discount
The results announced today significantly benefit our members as it encouraged consumers to turn to legitimate sources to view their favorite sports matches and games. Paying for and viewing illegal streaming services is just not worth the risk.
It will be interesting to see if some of these site-blocking techniques continue in the future for various sporting events and more.
We want to know what you think of this news story. Let us know your thoughts in the comment section below!
Be sure to stay up-to-date with the latest streaming news, reviews, tips, and more by following the TROYPOINT Advisor with updates weekly.
This Advisor provides all the best cord-cutting tips to get the most out of your favorite streaming devices and more.
Click the link below to join the other 800,000 Advisor subscribers.
This page includes affiliate links where TROYPOINT may receive a commission at no extra cost to you. Many times, you will receive a discount due to the special arrangements made for our visitors. I will never promote something that I personally don't use or recommend. Purchasing through my links directly supports TROYPOINT which keeps the content and tools coming. Thank you! Learn more on my Affiliate Disclaimer page.