A VPN will provide an encrypted connection to the Internet which will protect your privacy and allow for anonymous streaming, browsing and downloading of files.
A VPN will mask your IP address and make it impossible for your Internet Service Provider, government, hackers, and other organizations to monitor and track what you are doing online.  This is extremely important for those who use streaming applications such as Kodi or any other app that provides free movies, tv shows, live channels, etc.
Kodi users have been known to receive threatening DMCA letters from their Internet Service Provider or government for accessing online streams and various IPTV services.  A VPN will prevent this from happening.
These various streaming applications are usually developed by unknown third parties, which is another reason to be using a VPN.  A VPN will protect your identity by encrypting your connection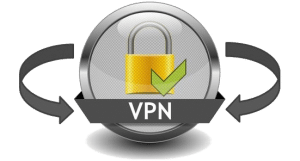 to the Internet and also masking your IP address.
A recent law passed within the United States now allows Internet Service Providers to sell customer browsing, streaming, and download logs to third parties.  Again, a VPN will protect users from this invasion of privacy.
ISP Law Passed In United States
Setting up a VPN is simple and this resource page will help you complete this task.
TROYPOINT recommends using IPVanish VPN due to its blazing fast download speeds and a friendly user interface.  IPVanish does not retain any logs, which means they will never store any information about your VPN session or information on how you used their service.
Why You Should Use A VPN
Click Here for IPVanish Special Discount
Example of Copyright Infringement Notice by Internet Service Provider
This is the warning that your Internet Service Provider will issue if they don't like what you are streaming.
A VPN will prevent this from happening because your Internet logs will be invisible to them.
In addition, some of the apps that you would want to install into your Firestick, Fire TV or Fire TV Cube are restricted by the Amazon App Store since they are unverified. However, you can side-load without using the official app-distribution method with the help of a VPN for Firestick, Fire TV, Fire TV Cube.
Latest Legal Action In The Streaming World
Using a VPN will help keep the following nonsense at bay.
These are the latest developments on the legal side of things and shall serve as another reminder to always connect to your VPN while streaming.
United States Lawmakers are looking into criminalizing streaming copyrighted works
CotoMovies agrees to hand over user streaming data/logs to authorities
Xtream Codes IPTV management system shutdown
NordVPN Hacked! – Finding the Best VPN Alternative
TROYPOINT VPN Installation Guides
VPN for Firestick or Fire TV Tutorial
iPhone & iPad iOS VPN Tutorial
Raspberry Pi 3 LibreELEC VPN Tutorial
Router VPN Tutorial (when you do this, all devices connected to your router will be protected)
EXCLUSIVE TROYPOINT DISCOUNT - Save 60% on IPVanish VPN

IPVanish provides a 7-day money-back guarantee so you have nothing to lose.

This discount expires soon.


Click Here To Get Your IPVanish Discount
Browse all VPN related content on the TROYPOINT Website by visiting the following category link.
Read about how I compared the top-rated VPN services in the following article.
Best VPN for Firestick & Fire TV
How I Chose The Best VPN For Kodi
Some streaming devices download faster than others while connected to a VPN.  See my test results with the link below.  You will also find a tutorial for improving VPN speed.
Legal Notice:
The streaming apps and add-ons covered on the TROYPOINT site may include copyrighted content. Users should only use this technology to access media that falls under Public Domain status and is not protected by copyright.