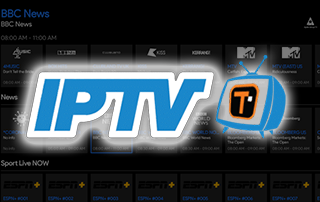 This comprehensive resource guide will answer the question What is IPTV with details about services, setup, and more.
IPTV stands for Internet Protocol Television and is the latest and greatest way to view live television.
In today's digital world, viewing content including live television is available via the internet for instant access.
This is one of the most popular ways to "cut the cord" and lets users completely eliminate their cable or Satellite TV subscriptions.
There are thousands of IPTV Providers available that come in all shapes and sizes.
IPTV users typically install a Streaming App or APK of their preferred live TV Provider onto a streaming device for access.
These services usually require a monthly fee typical of your standard cable subscription.
However, IPTV Services are usually much cheaper and provide extensive features and options not found with cable.
This guide will answer the question What is IPTV with complete details about services, how to use them, and much more.
WARNING!
Your online activity is actively tracked by your Internet Service Provider, app/addon devs, and government through your identifying IP address.
Stream anonymously by using IPVanish VPN.
IPVanish will encrypt your connection to the Internet and mask your IP address so you will remain 100% anonymous.
SAVE 65% FOR LIMITED TIME
IPVanish backs their service with a 30-day money back guarantee.
IPVanish allows you to use your account on unlimited Internet-connected devices
We will also show you how to safely use IPTV to ensure your privacy when streaming live television.
What is IPTV?
IPTV or Internet Protocol Television refers to live television streaming through the internet.
Unlike old methods of viewing live television, IPTV does not require a cable box or satellite dish for broadcasts.
Instead, IPTV is installed as an application on any device including streaming devices, phones, tablets, computers, and more.
This means you are not locked into one location and can view live television no matter your location.
IPTV Services vary immensely and there are tons of options to choose from.
Most provide an app or APK that you can install on your preferred device to stream live content, VOD, and more.
Most Popular APK's for Movies & TV Shows
You can even Record IPTV to watch your favorite shows whenever you prefer.
Using an IPTV Service will require a high-speed internet connection for streaming.
You can easily Test Internet Speed on Firestick/Fire TV to determine your connection.
Most IPTV Services will require at least 8 Mbps download speed to stream live content.
You can learn more at our resource guide below:
What is a Good Internet Speed?
The best way to watch IPTV is with a streaming device such as the Amazon Firestick/Fire TV or Android TV Box.
These devices are oftentimes referred to as  IPTV Boxes in which users can install applications such as live TV services and more.
What is an IPTV Box?
IPTV Boxes are typically media devices that can be plugged directly into your television for streaming.
The most popular streaming device is the Amazon Firestick/Fire TV.
This is likely due to its low price point and sideloading capabilities that will let you jailbreak your device.
Jailbreaking a Firestick or Fire TV will give you the ability to install thousands of applications unavailable within the Amazon App Store.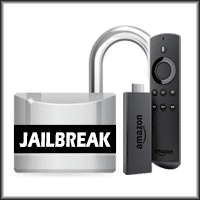 IPTV Boxes come in tons of different variations and have many uses including streaming live television.
Other popular choices include NVIDIA SHIELD, MECOOL, Fire TV Cube, BuzzTV XRS 4900 Box, and more.
Unfortunately, Roku users do not have access to most IPTV Services because these devices use a closed source system.
This means Roku devices do not have the ability to sideload applications such as IPTV Services.
Although we cover Roku devices on this Website, we don't recommend them due to their closed system.  We recommend the Amazon Fire TV Stick 4K due to its low price and ability to easily Jailbreak it which will allow for free movies, TV shows, live channels, sports, games, and more.
Luckily, TROYPOINT has created a workaround for this that can help Roku users stream IPTV on their device:
How to Install IPTV on Roku with this Simple Trick
Choosing an IPTV Box all comes down to personal preference to determine what you will need the device for.
Learn more at our Streaming Device Resource Guide that lists the best devices for live TV, Movies, TV Shows, and more.
IPTV Services
As stated above, there are literally thousands of IPTV Services available today that vary from service to service.
TROYPOINT has separated IPTV Services into two different categories: Verified and Unverified.
Verified Services
Verified IPTV Services are services that have been "verified" by a reputable App Store such as Amazon or Google Play.
We can assume that these services are legal because they are readily available for installation directly from these App Stores.
Unverified Services
Unverified services are those services that are not available within a popular App Store.
Oftentimes, users must sideload these applications to their devices for use.
It is impossible to know whether or not these services provide legal content, therefore TROYPOINT refers to them as "Unverified".
Using a VPN for IPTV is highly suggested to ensure your privacy.
Because we do not know who the developers of these services are, we want to protect our data and privacy and the best way to do so is with a VPN.
Best IPTV Services
Choosing an IPTV Service should be based on numerous factors that cater to the buyer's preference.
With so many live TV services to choose from, there are a few important factors to note when determining the best option for you.
Key factors to look for when browsing live TV Providers include:
Price
App Compatibility
Channel options
Number of Connections
VPN Compatibility
Payment Options
Customer Support
Sports Options
and more
TROYPOINT has created an in-depth IPTV Guide that provides the Best live TV services for both Verified & Unverified Options.
A few of the most popular options include:
fuboTV
fubo is one of the most well-known IPTV Services available today.
It features over 100 live channels for viewing and has included DVR functions for any subscription.
Best of all, users can test fubo with their 7-Day Free Trial that many other live TV services don't provide.
The fubo app is available for installation on nearly any device including the Amazon Firestick and Android TV Boxes.
fuboTV Review & Information Guide
Philo
Another popular Verified IPTV Service is Philo.
Philo is considered an affordable live TV service that costs only $25/month.
Users will have access to over 60 channels with addons and extras available as well.
Just like fubo, Philo also offers a Free 7-Day Trial that will let you test this service prior to purchase.
Use our Philo Review below for complete details and information regarding Phio.
How To Use IPTV Safely
One of the most important factors when determining and using IPTV Services is to ensure your safety when streaming.
Because there are so many IPTV Services, it is impossible for us to determine whether they carry the proper licensing.
You can usually expect Verified Services to have proper licensing if Amazon and Google allow them in their app stores.
However, Unverified Services don't always have the proper licensing to broadcast live streams which would make them illegal.
TROYPOINT does not verify whether or not IPTV services carry the proper licensing for the content that they broadcast.  The end-user shall be solely liable for any application or service used on their streaming devices.
Because these services are "Unverified", we do not know who the developers or owners are.
In order to properly ensure your privacy when using these services and other Streaming Apps is by connecting to a VPN.
A VPN will encrypt your internet connection so onlookers, developers, and your ISP cannot track or monitor your internet activity.
The Best VPN for IPTV is IPVanish that has compatible, easy-to-install applications for any device.
IPVanish is TROYPOINT's trusted VPN Service for tons of reasons including:
No log retention policy
Blazing Fast VPN Speeds
Unlimited Simultaneous VPN Connections
Compatible Apps for nearly any device
24/7 Customer Support
75+ Server Locations Worldwide
and more
For more general information on VPNs, you can view our detailed TROYPOINT VPN guide below.
The best way to protect your data and privacy when streaming IPTV is with IPVanish VPN.
TROYPOINT visitors can also receive an exclusive IPVanish VPN Discount that isn't available on other websites!
Is IPTV Legal?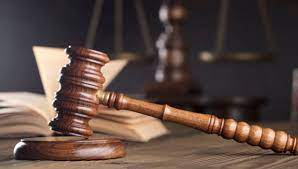 The legality of IPTV is a topic that is often brought up when looking into this technology.
As stated above, it is nearly impossible to determine which IPTV Services carry the proper licensing.
Those that do not carry the proper licensing would certainly be illegal and users should use caution when streaming with these services.
Legal Copyright Disclaimer: TROYPOINT is a tech website that publishes tutorials, news, and reviews. We do not verify if apps, services, or websites hold the proper licensing for media that they deliver. We do not own, operate, or re-sell any streaming site, service, app, or addon. Each person shall be solely responsible for media accessed and we assume that all visitors are complying with the copyright laws set forth within their jurisdiction. Referenced applications, addons, services, and streaming sites are not hosted or administered by TROYPOINT.
There have been instances in the past where Unverified Services have been sued and even worse for improperly streaming live channels.
This is why it is important to do your research to find a Legal IPTV Service or one that is verified through a reputable App Store.
These unverified services also bring concern for security issues and vulnerabilities.
One instance of this was a popular live TV Service that had its data hacked which left users exposed.
For more information, read our guide below that will tell you everything you need to know about the legality of IPTV.
Is IPTV Legal? What You Need to Know
Players
After you subscribe to an IPTV Service, there are numerous ways to view them.
Most come with compatible, easy to install applications that are viewable on any streaming device or box.
However, for a premium viewing experience, we suggest using an IPTV Player.
IPTV Players work in conjunction with live TV providers to stream channels in High Definition.
You can find both free and premium IPTV Players that come with added features for viewing.
TROYOINT has created a list of Best IPTV Players for your streaming experience.
These IPTV Players work with nearly any live TV provider and can be installed on your preferred device.
Some of the most popular include TiviMate, IPTV Smarters, iMPlayer, and more.
IPTV Players provide an easy-to-use interface with channel options and Electronic Program Guide to view options.
Electronic Program Guides or EPG's are the guides that integrate into an IPTV Player or Service with channel listings.
These come in all types of formats and are extremely helpful when browsing your options on live TV services.
EPG or Electronic Program Guide
Free IPTV
Some of the most popular IPTV Options used today are free live TV services.
There is no shortage of free options when it comes to IPTV but these oftentimes come with a catch.
Many Free IPTV Services are filled with advertisements and channels that don't work.
Usually, if you do find a working channel, it will not play in High Definition and typically buffer.
How to Stop Buffering on Firestick
You can use our list of Free IPTV Services to find the best free options, however, we always recommend a paid service when streaming live TV.
If you do choose to use a free live TV service, make sure to connect to a VPN first to ensure your privacy and safety.
For more free streaming options, use our popular resource guides below:
Be sure to stay up-to-date with the latest streaming news, reviews, tips, and more by following the TROYPOINT Advisor with updates weekly.
This Advisor provides all the best cord-cutting tips to get the most out of your favorite streaming devices and more.
Click the link below to join the other 800,000 Advisor subscribers.
What is IPTV FAQ
What is IPTV?
IPTV stands for Internet Protocol Television or TV that is broadcast via the internet.
How do I Get IPTV?
There are thousands of live TV Services that users can install on nearly any device including the Amazon Firestick/Fire TV.
Is IPTV Legal?
There are tons of live TV services available, however, not all of them have the proper licensing to stream live channels. Make sure you are using legal options.
Is IPTV Better than Cable?
IPTV is usually cheaper and provides more streaming options than cable with no cords at all!
How Much Does IPTV Cost?
Services range anywhere from $5-$60/month depending on the provider you choose.
This page includes affiliate links where TROYPOINT may receive a commission at no extra cost to you. Many times, you will receive a discount due to the special arrangements made for our visitors. I will never promote something that I personally don't use or recommend. Purchasing through my links directly supports TROYPOINT which keeps the content and tools coming. Thank you!
Register as a TROYPOINT Insider and discuss this article with thousands of other cord-cutters.