This page includes affiliate links where TROYPOINT may receive a commission at no extra cost to you. Many times, you will receive a discount due to the special arrangements made for our visitors. I will never promote something that I personally don't use or recommend. Purchasing through my links directly supports TROYPOINT which keeps the content and tools coming. Thank you!
This tutorial will teach you How to Record IPTV on any Android-powered device.
Replacing cable and satellite with an IPTV Service is becoming more popular across the world, which saves you a lot of money.
One big feature that has been missing is the ability to record IPTV on streaming devices.
This is where IPTV Players come in handy with apps like TiviMate, which is the most popular IPTV player available.
Although many of us no longer require recorded television due to all of the on-demand content available, there are still times when this is needed.
There are some broadcasts that are typically difficult to find through on-demand outlets such as sports, news, special events, and daily shows.
To follow this tutorial, you will need an Android device and IPTV subscription that allows you to use their URL for setup purposes.
Some IPTV providers don't allow this and this tutorial won't work with those.
Although this process does work on the Amazon Firestick, the limited 8GB of internal storage can become an issue for storing files.
However, recording IPTV works perfectly with the MECOOL KM3 Box, NVIDIA SHIELD, and other Android TV Boxes that provide more internal storage.
If using a streaming device like the Firestick, I suggest viewing our storage guide below.
How to Expand Firestick Internal Storage
Your Android device must be capable of storing large video files for this solution to work well.
I am also expanding the storage on this device with a SanDisk USB 3.0 Flash Drive.
If you would like to watch an IPTV channel at the same time as you are recording, you must ensure that you order at least 2 connections from your IPTV provider.
The reason for this is because one connection is used to record IPTV streams and the other is used to view the channel that you are watching.
Free TROYPOINT Rapid App Installer
Install the Best Streaming Apps in Minutes
The free TROYOINT app includes over 50 of the best streaming apps including the one you're about to install on this page.
GET FREE APP
You won't need the following tutorial or any others for that matter after installing the TROYPOINT App with Rapid App Installer.
How To Record IPTV
The following video will take you through the necessary steps to record IPTV on an Android device.
In this tutorial, I am using my Amazon Firestick 4K, TiviMate IPTV Player, and an inexpensive IPTV service.
Get Best IPVanish VPN Discount
 Best IPTV Services
 Free TROYPOINT Rapid App Installer
 Amazon Fire TV Stick 4K
WARNING! YOU'RE BEING TRACKED
Your identifying IP address is exposed which ties directly back to you through your Internet Service Provider.
IPVanish VPN will mask your IP address and encrypt your connection so you will become 100% anonymous.
YOUR IDENTIFYING IP ADDRESS: 2601:409:281:2ec0:eda7:a2b4:a805:d960
SAVE UP TO 74% WITH THIS TIME-SENSITIVE DEAL
30-Day Money-Back Guarantee
New Recording Functions Through IPTV Players
Although there are some services that offer a recording feature, using an IPTV player like TiviMate is more reliable.
As mentioned in the video, if using a device like a Firestick with low internal storage, it's recommended to use external USB storage or a home media server like Plex.
How to Setup Plex Media Server
For more IPTV player options, refer to our tutorials below.
How to Install IPTV Smarters
How to Install iMPlayer
You now know how to record your favorite shows using an IPTV service!
Don't Get Clipped!
Most cord-cutters use
IPVanish VPN
and rightfully so.
The free streaming applications, addons, and paid IPTV services are usually hosted on insecure servers.
These shady outfits log everything that you access through their app or service.
Without IPVanish, your IP Address is being logged along with everything that you access through it.
Your IP Address points back to your location and identity which compromises both your privacy and security.
Your current identifying IP Address is 2601:409:281:2ec0:eda7:a2b4:a805:d960
When you use IPVanish VPN, your IP address is masked and converted into an anonymous one.
IPVanish VPN will provide you with an anonymous connection to the Internet.
This will prevent your Internet Service Provider, app/addon developers, government agencies, and other 3rd parties from logging what you're accessing online.
Setting up IPVanish VPN on your streaming device is simple!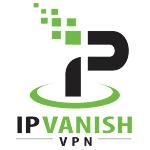 Step 1
Register for an IPVanish VPN account by clicking the link below.
This special link provides you with a large discount.
Register for IPVanish Account & Save 74% (EXPIRES SOON)
Step 2
– From the home screen hover over Find.
If you're using an Android TV Box, you can also find the IPVanish application in Google Play Store.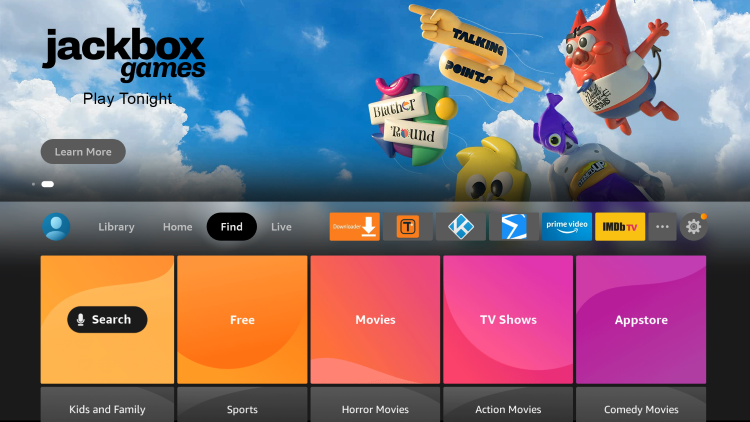 Step 3
– Scroll down and click Search.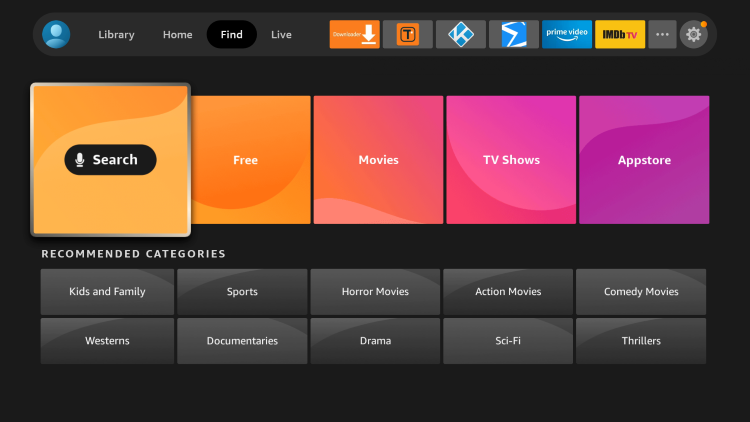 Step 4
– Type in "Ipvanish" and click the first option.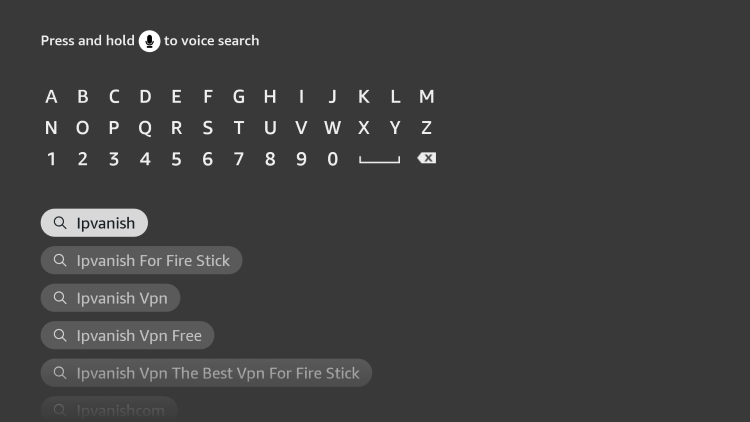 Step 5
– Click the IPVanish VPN app.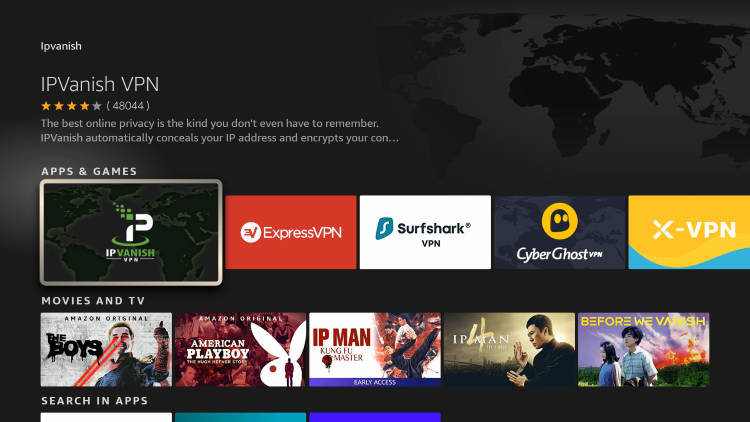 Step 6
– Click Download.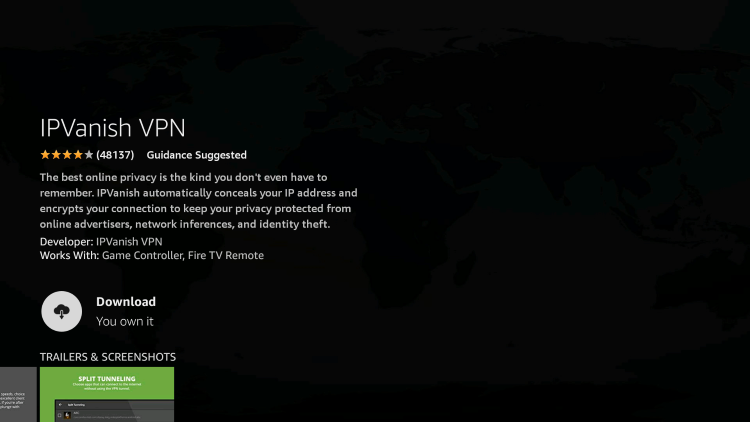 Step 7
– Once the IPVanish app installs, click Open.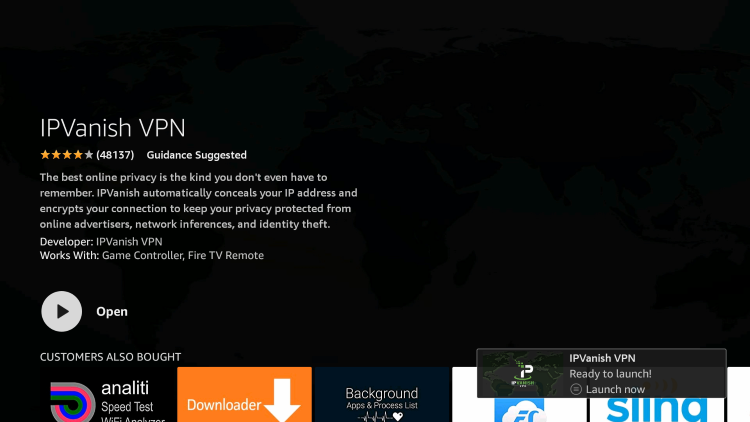 Step 8
– Enter your IPVanish account information and click Log In.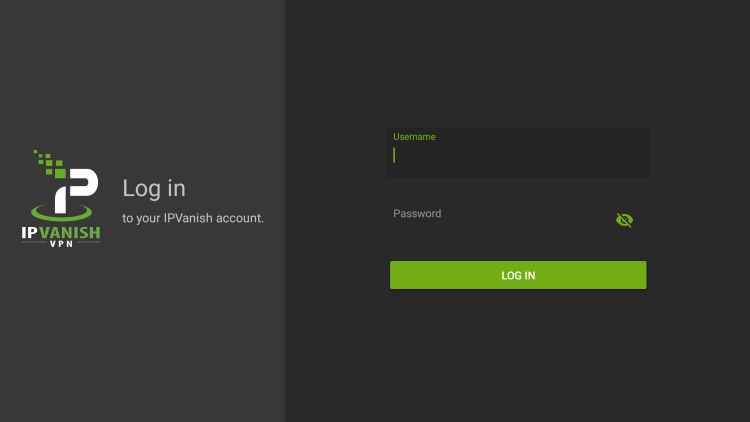 Step 9
– Click Connect.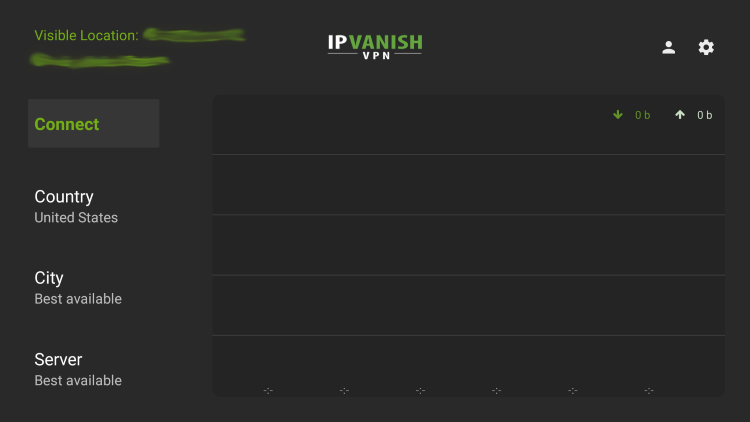 Step 10
– Click OK.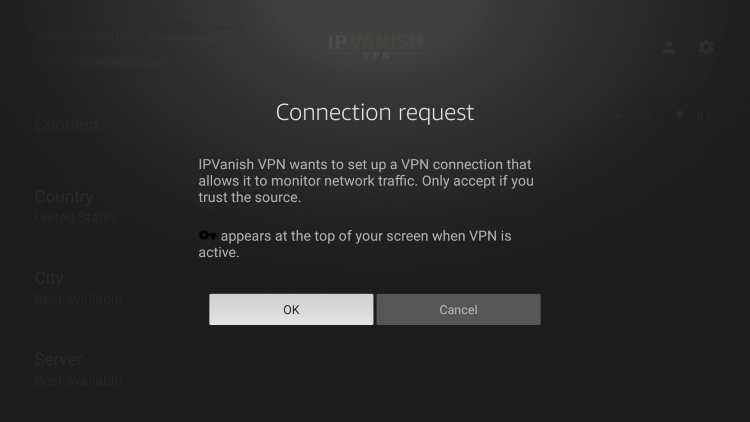 Step 11
– That's it! You have installed IPVanish VPN on your Firestick/Fire TV.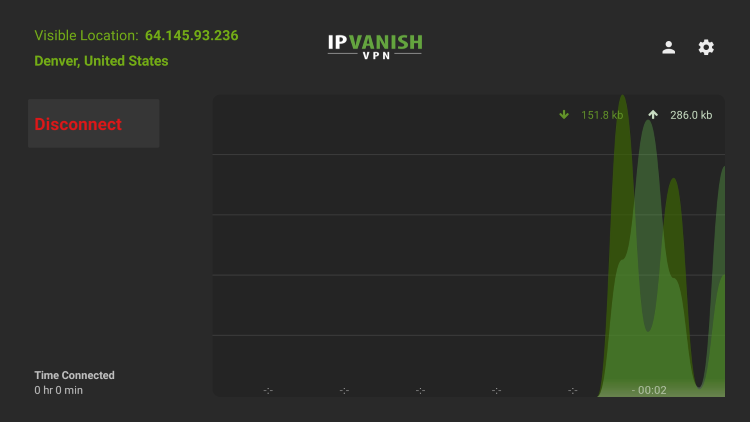 Now, click the home button on your remote and the VPN will continue running in the background.
Congratulations! You are now protected by a VPN which means everything that you stream or access through your Firestick or Android TV Box is hidden from the rest of the world.
If you ever need to stop the VPN service, simply re-launch the application and click the DISCONNECT button.
Record IPTV FAQ
Can you record with IPTV?
Yes. And using IPTV players like TiviMate makes recording a simple process.
Is IPTV legal?
It's difficult to determine whether an IPTV service carries the proper licensing for the content that they broadcast. If the offer is too good to be true, it is probably an illegal service.
Can you record IPTV on Firestick?
Yes. In this tutorial we show how to record IPTV using a Firestick 4K, but this process works on any Fire TV device, NVIDIA Shield, Android TV Boxes, and more.
Which IPTV service is the best?
We suggest viewing our IPTV Guide where we list the best services available.