Sapphire Secure IPTV Not Working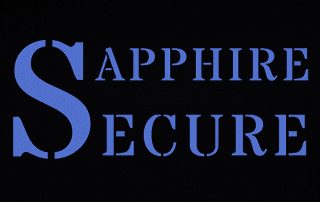 Sapphire Secure IPTV is one of the most popular IPTV services available today.
As of this morning (Sunday, February 7th, 2021), Sapphire Secure has not been working.
We've received some questions asking about this and here is what we know so far.
It appears that Sapphire Secure got hacked and the person who did this is seeking ransom in the form of Bitcoin.
Early this morning, the official Sapphire Secure Website stated the following.
Down for Maintenance (Err 3)

Sapphirescure.net had been hacked!!!

Your IPTV provider from [location redacted] has not secured your details and put you at huge risk.  All the databases will be shared with the police and copyright protection agencies and posted online shortly.

[Name redacted] has the option to still protect his customers and himself and stop this and there are two ways of him doing this, this is his choice and likely depends on how much he cares about his customers data.

The first way would be to pay 2BTC to 19SHpjhm3uCCfwRSzj1BcumEQnFsURQn9x and once received his insecurity will be given to him and database if he does not have a backup and this would be the end.  This would be less than 2 weeks income so a very fair offer, he has stolen huge amounts of revenue from broadcasters and the content that he steals he does not give away for free he profits from this so we are stealing from the thief.

The second way would be to close down (For real and not just change name) and then we would not leak the data as above but would require that any remaining subscriptions are refunded to customers as this is not their fault.

He has 12 hours to make his decision, Lets see if he values his customers or just there money.  If this message is deleted as we are sure it will be and we are not paid a copy will be emailed to all customers.
As of this post, the Sapphire Secure IPTV Website is no longer active and the above message is gone.
This is the same scenario we saw play out last year when multiple IPTV services were hit with the same hack and ransom request. This proves the importance of using a VPN for IPTV.
We don't know what will ultimately happen with Sapphire Secure.
As of now, for some people Sapphire Secure is working properly but users have no way of accessing their billing panel to renew subscriptions or seek technical support.
Unfortunately, this is the risk users face when purchasing unverified IPTV services.  Unverified means that the IPTV service is not readily available through an official app store such as Amazon or Google Play.
Most unverified service applications must be sideloaded onto a streaming device because they can't be found within reputable app stores.
You may find a list of the best verified and unverified services via the link below.
See our detailed guide below for more information on the legality of IPTV and everything you need to know before streaming.
Is IPTV Legal? Read Before Streaming
TROYPOINT has always suggested using an anonymous email and Bitcoin if possible when registering for unverified services such as Sapphire Secure.  By doing this, you can omit important personal information from the developers or hackers that may ultimately gain access.
Statement from Sapphire Secure IPTV
Since the shutdown, Sapphire Secure has now made the following statement on the home page of their Website.
As many of you are aware our website has been down for over a week due to a cyber-attack that infiltrated our network. We wanted to let everyone know that we took the necessary steps to keep their personal information safe.

This attack that occurred has been part of large continuous attacks against similar companies like ours over the last two years. Even though we face DDOS attacks on a daily basis, this attack was able to dismantle, exploit and inject malicious code into the core software that provides service to a majority of our customers. We have been working diligently around the clock to try and restore the service but as many of you know the service is still down and we are not sure when and if it will come back up.

For those whose service is still working, consider your selves lucky as your service was running from some small backup servers which were not infiltrated.

For the majority of you that do not have service, please use the form below to submit a ticket to ask for a refund if you absolutely need it, or let us know you want to be contacted if we can bring the service back up again in the future. We understand that most of you without service will move on to another provider and we want to say thank you for being such a loyal customer.

When our service was started, we were looking to provide a very low-cost solution for customers who could not afford or chose not to pay exorbitant fees the monopoly companies charge.  Our company operated on a very small profit (and some months no profit at all) to continue to provide a very low-cost solution for its clients. This last attack devastated our network on our spirits and we are not sure if we can continue operations. As stated above, if you are part of the few that still have service, you will be getting an email from us letting you know if we will continue service for you and if so, how things will be changing for your account in the future.

Thanks again for the love and support everyone has poured out during this difficult time.

Sincerely the Sapphire Team.
This page includes affiliate links where TROYPOINT may receive a commission at no extra cost to you. Many times, you will receive a discount due to the special arrangements made for our visitors. I will never promote something that I personally don't use or recommend. Purchasing through my links directly supports TROYPOINT which keeps the content and tools coming. Thank you! Learn more on my Affiliate Disclaimer page.
YOU'RE BEING TRACKED...
Your online activity is tracked by your government, Internet Service Provider, app/addon/IPTV devs and all websites through your identifying IP address
Stream anonymously by using Surfshark VPN
Your Current Identifying IP Address:
SAVE 82% ON SURFSHARK VPN + 2 FREE MONTHS
Surfshark backs their service with a 30-day money back guarantee
Use your account on unlimited devices & share with family members
HURRY! SALE ENDS SOON
Claim Surfshark VPN Discount