This in-depth report of Strix will provide you with important information that you need to know about this app on Firestick/Fire TV & Android TV Box.
Is HD Strix safe to use?  Is Strix legal? How do I install Strix?  We will answer those questions and more in this article.
The reason why we ask legal questions is due to the fact that Strix appears to have content not available within the public domain.
This is oftentimes a warning sign.
Strix is a new VOD streaming application for Movies, TV Shows, Live TV channels, sports, and adult content.
It provides sources for streaming and works well, especially for those using Real-Debrid.
We can easily install Strix APK on the Amazon Firestick 4K.
However, these same steps also work for those using the Firestick Lite, 3rd Gen Fire TV Stick, Fire TVs, Fire TV Cube, and any Fire TV device.
This process also applies to those using Android devices such as the NVIDIA SHIELD, MECOOL Boxes, Chromecast, Android TV Boxes, phones, tablets, and more.
TROYPOINT TIP
: The best way to get the most out of your Firestick or Fire TV is by "jailbreaking" the device.
Learn more at our resource guide below:
Legal Copyright Disclaimer: TROYPOINT does not verify if apps, services, or websites hold the proper licensing for media that they deliver. We do not own, operate, or re-sell any streaming site, service, app, or addon. Each person shall be solely responsible for media accessed and should only contain works not protected by copyright. Referenced applications/addons/services are not hosted or administered by TROYPOINT.
Is Strix Safe to Use?
Before we install this app, I will scan the official Android APK installation file with VirusTotal.
Here is the screenshot of the scan results:
VirusTotal did find one suspicious file within the APK which looks like something pertaining to ad-ware.
We always preach about the importance of using a VPN with questionable applications such as Strix.
When we see flagged files in VirusTotal, a trusted VPN is pretty much required to protect your identity and security.
How to Install Best VPN on Firestick & Android TV Box
Now, here are the steps that we went through to install Strix through the official Website.
Strix APK Installation Process
In order to review this app, the first thing we need to do is install it.
In this report, I will be installing Strix on a Fire TV Stick Lite.
However, the same steps can be used to install the app on an Android TV Box, NVIDIA SHIELD, or other devices that run the Android operating system.
We will be installing Strix with the free application called Downloader which is available for free install on Fire TV and Android TV devices.
Downloader Method
1. Install the Downloader app from your respective App Store (Amazon App Store or Google Play) and turn on Apps from Unknown sources in the settings of your streaming device.
If you haven't done this yet please refer to the following screenshot tutorial that demonstrates this simple process.
How to Install Downloader & Enable Unknown Sources
2. Launch Downloader.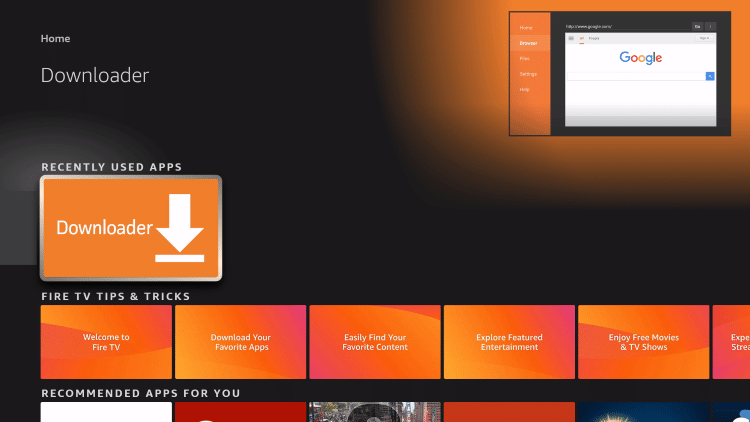 3. Click Allow.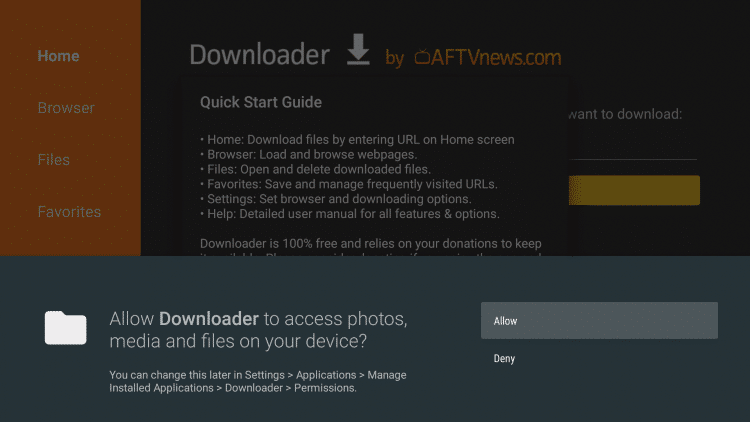 4. Click OK.
5. Select the Browser tab within the left menu.
6. Click the Search box and type the following URL exactly as it is listed here – liveloungeapk.vip/strix-apk/ and click Go
Note: The referenced link is the official URL of this app/addon. TROYPOINT does not own or operate any streaming website, service, app, or addon, and has no affiliation with any developers.
7. Scroll down and click Download.
Important Note: If using an Android TV device or Chromecast with Google TV, you must first install the Downloader Browser Plugin.
You can do this by typing in "http://browser.aftvnews.com" within the URL box, or viewing that section in our Downloader Tutorial.
8. Select Download (Direct APK File)
9. Wait for the file download to finish
10. Click Install
11. Click Done
12. This will take you back to the Downloader App. Click Delete
13. Click Delete Again
14. Go to the home screen of Firestick or Fire TV and click the See All button under Your Apps & Channels heading
15. Scroll to the bottom of the list, highlight Strix, click the menu button on your remote, and click Move.
Note: If the Strix icon doesn't display, you can launch the app through Settings / Applications / Manage Installed Applications / Strix / Launch Application.
16. Move Strix App to the location where you would like it displayed in your list and click the OK button on your remote to drop it into place.
17. Highlight Strix APK and click the OK button on your remote to launch it.
18. The Strix APK will launch
19. Click Allow
20. Enter access code as provided by Strix website here: https://liveloungeapk.vip/strix-apk/
NOTE: This may be different from the code shown below. But for now, enter in 229156 and click Submit
21. Enter in any Parental Pin and click OK.
22. That's it! You have successfully installed the Strix APK using Downloader.
Enjoy!
Strix APK Features & Details
Strix is working fabulously for Movies and TV Shows with tons of high quality streaming links.
It works especially well when paired with Real-Debrid which we show how to do in the guide below.
For those who wish to use an external video player such as MX, this can also be adjusted in settings. Refer to the MX Player Set up Guide below for instructions.
While there are no subtitle options within Strix itself, users can refer to our Subtitle Guide for instructions on using closed captioning within the app.
How To Use OpenSubtitles within Strix
Although Strix does include a Live TV category, we found the channels to be unreliable and often times not working.
We suggest an IPTV Service for live streaming.
TROYPOINT does not own or operate any IPTV service. TROYPOINT does not receive any revenue or affiliate commissions from any service. We don't know if a service holds the proper licensing for the channels that they deliver. Always use a VPN with unverified IPTV services as their servers may be insecure.
Overall, Strix offers a simple interface with tons of streaming choices making it an all-around fabulous APK.
How To Set Up Real-Debrid within Strix
1. From the main menu click Settings in the upper left-hand corner
2. Click Real Debrid – Login
3. Write down or remember provided code
4. Open Internet browser on any device and go to https://real-debrid.com/device
5. Type in code from above and click Continue
6. Your Real-Debrid application is now approved!
7. You should now encounter the Login Success message
Real-Debrid integration is complete. Enjoy!
How To Set Up MX Player within Strix
Use the steps below to initiate MX Player when streaming Movies and TV Shows within Strix.
NOTE: You must first install MX Player to your device prior to authorizing within Strix.
1. From the main menu click Settings in the upper left-hand corner
2. Click Choose Preferred Player
3. Select MX Player
4. You will now see Player Set To: mxtech message confirming MX Player as your default player
That's it! MX Player is now authorized as a video player for Strix.
For the Best Streaming Apps, check out TROYPOINT's Best Firestick Apps that are constantly updated with the best Movie and TV Show APK's with no buffering!
Is Strix Legal?
It's impossible for TROYPOINT to determine whether these unverified applications hold the proper licensing.
If and when an application is deemed illegal, we notify our users immediately and update reports on our Website to reflect that information.
At first glance, it would appear that Strix is distributing copyrighted works without consent.

Users can always access titles that are available for free in the public domain.
Works such as this are not protected by copyright laws and may be downloaded, streamed, and shared without any legal ramifications.
In conclusion, the end-user is responsible for all content accessed through apps such as Strix.
See our detailed guide below for more information on the legality of IPTV and everything you need to know before streaming.
Is IPTV Legal? Read Before Streaming
Don't Get Clipped!
Most cord-cutters use
IPVanish VPN
and rightfully so.
The free streaming applications, addons, and paid IPTV services are usually hosted on insecure servers.
These shady outfits log everything that you access through their app or service.
Without IPVanish, your IP Address is being logged along with everything that you access through it.
Your IP Address points back to your location and identity which compromises both your privacy and security.
Your current identifying IP Address is 92.23.237.91
When you use IPVanish VPN, your IP address is masked and converted into an anonymous one.
IPVanish VPN will provide you with an anonymous connection to the Internet.
This will prevent your Internet Service Provider, app/addon developers, government agencies, and other 3rd parties from logging what you're accessing online.
Setting up IPVanish VPN on your streaming device is simple!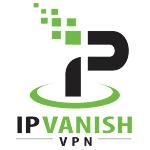 Step 1
Register for an IPVanish VPN account by clicking the link below.
This special link provides you with a large discount.
Register for IPVanish Account & Save 74% (EXPIRES SOON)
Step 2
– From the home screen hover over Find.
If you're using an Android TV Box, you can also find the IPVanish application in Google Play Store.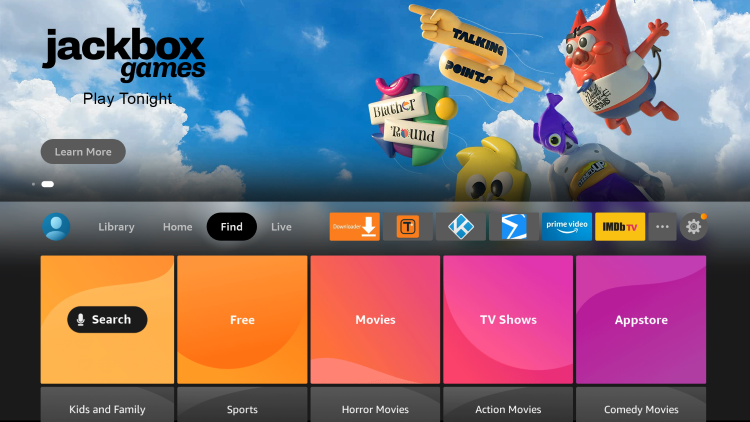 Step 3
– Scroll down and click Search.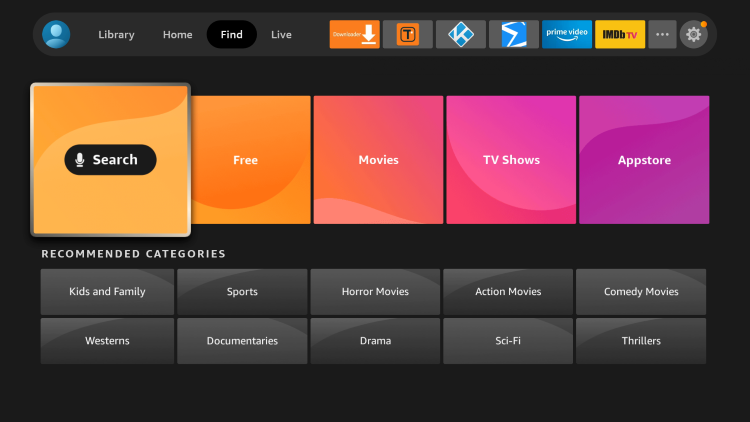 Step 4
– Type in "Ipvanish" and click the first option.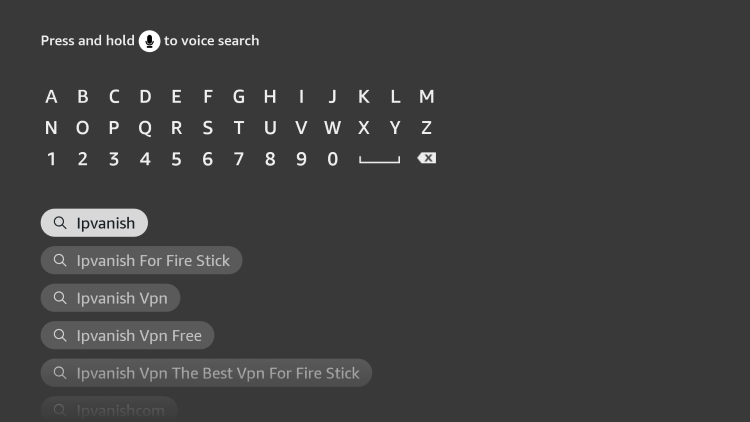 Step 5
– Click the IPVanish VPN app.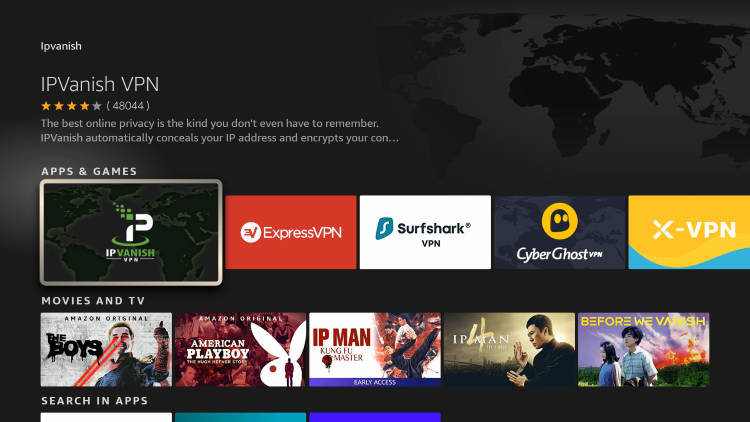 Step 6
– Click Download.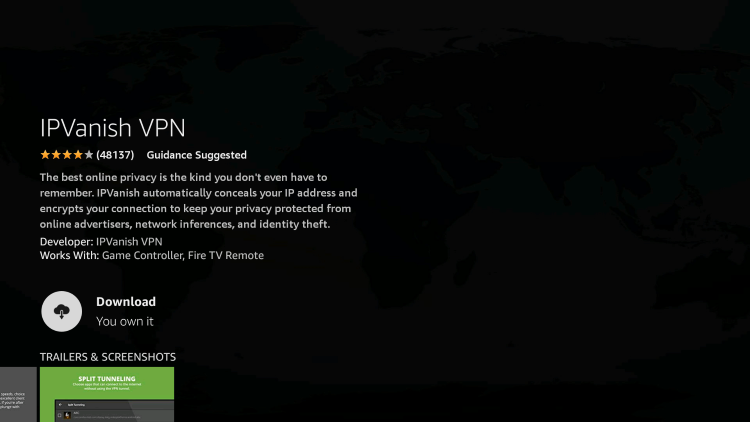 Step 7
– Once the IPVanish app installs, click Open.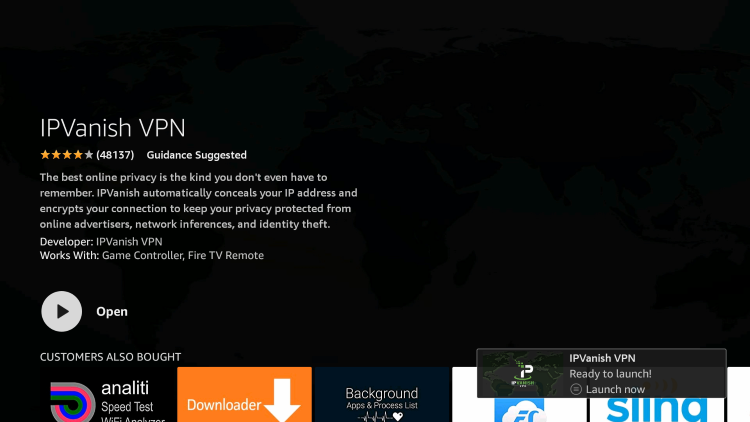 Step 8
– Enter your IPVanish account information and click Log In.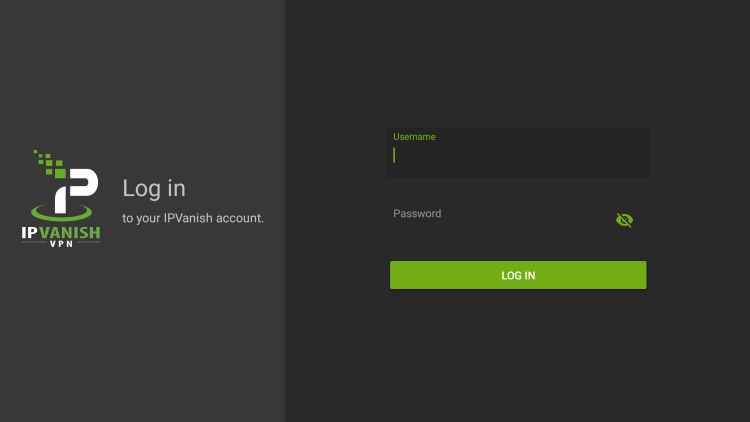 Step 9
– Click Connect.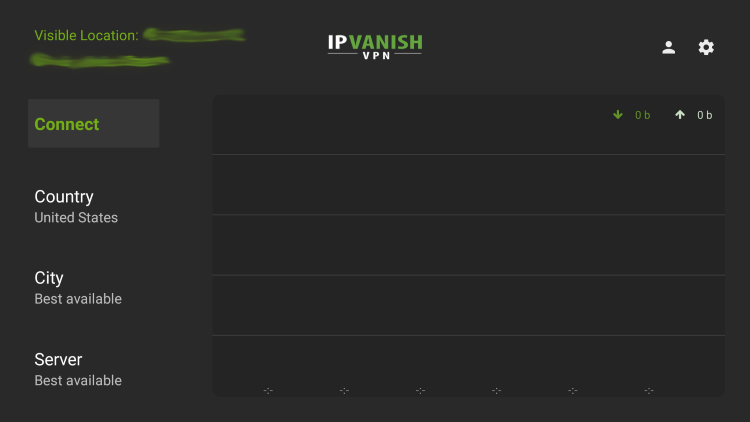 Step 10
– Click OK.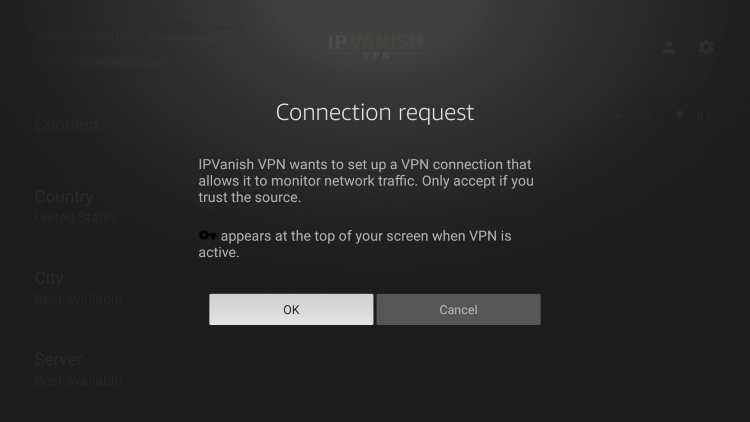 Step 11
– That's it! You have installed IPVanish VPN on your Firestick/Fire TV.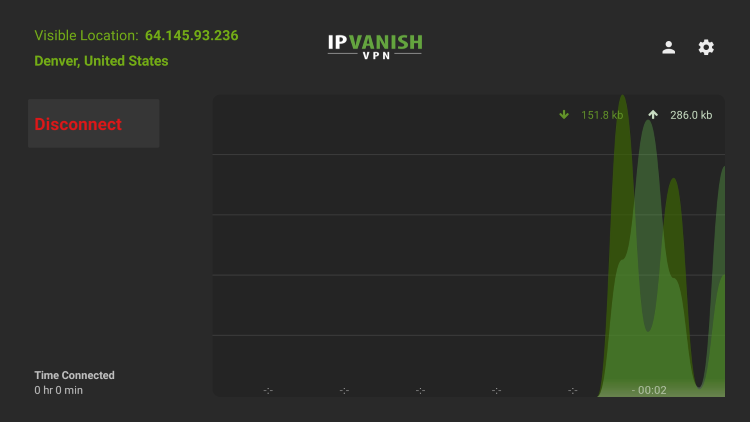 Now, click the home button on your remote and the VPN will continue running in the background.
Congratulations! You are now protected by a VPN which means everything that you stream or access through your Firestick or Android TV Box is hidden from the rest of the world.
If you ever need to stop the VPN service, simply re-launch the application and click the DISCONNECT button.
Strix APK FAQ
What is Strix?
Strix is an app available for installation on streaming devices to watch Movies and TV Shows for free.
Is Strix legal?
Yes. Strix is 100% legal to install and use. However, some content provided may be illegal. To ensure you are not illegally streaming, make sure to only watch Movies and TV Shows in the public domain.
How Do I Download Movies from Strix?
To download movies on a Firestick, simply choose your preferred content and select the download option. If downloading, make sure you are using a VPN to encrypt your IP Address.
What devices can Strix be installed on?
Strix is available for installation on tons of devices including the Amazon Firestick which is the most popular streaming device available. Users can also download on Android and more.