Best Apps for Jailbroken Firestick (Free Movies & Shows)
The following tutorial will provide you with the Best Apps for Jailbroken Firestick to stream Movies, Shows, and more.
The best apps for any jailbroken Firestick include the Surfshark, Syncler, Kodi, and more which we list below.
The Amazon Firestick is the most popular media device available today.
This is due to its low price point and "jailbreaking" abilities that will help you get the most out of this powerful streaming device.
We can easily install thousands of applications onto a firestick for tons of free content including Movies, Live TV, and much more.
What is a Jailbroken App?
A jailbroken app is an application on a Firestick or Fire TV device that is not easily accessible for installation.
Legal Disclaimer: TROYPOINT does not develop, operate, host, distribute, or administer any streaming application, add-on, website, or service. Furthermore, we cannot determine the legality of any streaming platform reviewed on this website. TROYPOINT specializes in educational tech reviews, tutorials, and news which is protected by the First Amendment of the United States Constitution. The end-user is solely responsible for media accessed and TROYPOINT assumes that all visitors are abiding by copyright laws set forth within their jurisdiction. Users should only stream works not protected by copyright when using unverified streaming solutions.
Oftentimes, these apps are not available within the Amazon App Store which means we must sideload them for use.
Sideloading is the process of installing applications that we cannot find within the Amazon App Store for use on Firestick and Fire TV.
Because Firestick devices run on the Android Operating System, they are compatible with Android Apps or APKs.
These can provide access to tons of streaming content including free Movies, TV Shows, Live TV, Games, and more.
Jailbroken Apps function in the same manner as any other app, however, users must simply go through a different install process than what they are used to.
We provide easy installation instructions for each app listed below along with some important details.
Best Apps for Jailbroken Firestick
The following best apps for jailbroken firestick will work on any Firestick or Fire TV device including the Fire TV Stick 4K Max.
1. Surfshark
Because most apps for jailbroken firesticks are not available in the Amazon App Store, it is oftentimes unclear who the developers of these are.
This is why it is important to protect your data and the best way to do this is with a VPN.
Surfshark will encrypt your internet connection making you completely anonymous online.
Surfshark is the Best VPN for Streaming which makes it perfect for jailbroken firesticks and Fire TV devices.
YOU'RE BEING TRACKED...
Your online activity is tracked by your government, Internet Service Provider, app/addon/IPTV devs and all websites through your identifying IP address
Stream anonymously by using Surfshark VPN
Your Current Identifying IP Address (digital fingerprint):
SAVE 86% ON SURFSHARK VPN + 3 FREE MONTHS
Surfshark backs their service with a 30-day money back guarantee
Use your account on unlimited devices & share with family members
HURRY! SALE ENDS SOON
Claim Surfshark VPN Discount
We suggest connecting to Surfshark before accessing any of the apps on this list for complete protection!
Surfshark on Firestick/Fire TV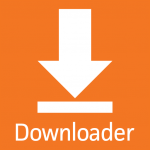 2. Downloader
The Downloader Application is used by anyone who jailbreaks their firestick or Fire TV device.
It is a must-have for those who are sideloading applications and APKs not available in the Amazon App Store.
Using the Downloader App is quintessential for getting the most out of your Firestick or Fire TV device.
Learn everything you need to know about this important app and how to install using our guide below.
Downloader App on Firestick, Fire TV, Android
3. Unlinked
Unlinked is a great resource to have on any device including Firestick and Fire TV.
Users can insert various codes to find "App Libraries" for quick installation of applications including all apps available on this list.
Learn more about Unlinked and how to install it on your preferred streaming device using our resource guide below.
Unlinked APK Installation Guide
4. Cinema APK
The Cinema APK has become one of the most popular Firestick Apps available today.
Users can stream Movies and TV Shows for free in an easy-to-use interface.
Integrating a real-debrid account within Cinema will provide you with the highest quality links possible.
Learn more about Cinema and how to install using the guide below.
Cinema APK on Firestick and Fire TV
6. Kodi
Kodi has stood the test of time in the cord-cutting world.
This ever-popular app features an open-source system that allows you to install various Kodi Addons and more for free streaming.
You can also opt for a Kodi Build that encompasses tons of addons, tools, and settings into one location.
Kodi is unquestionably one of the Best Apps for Jailbroken Firesticks, however, it is available for installation on nearly any device you prefer.
To learn more about Kodi and how to get the most out of this powerful application, check out our resource guide below.
What is Kodi? Everything You Need to Know
7. IPTV
Most of the applications on this list provide users with VOD Content such as Movies and TV Shows.
However, there are also apps for jailbroken firestick that will provide you with live streaming content as well.
Using an IPTV Service is the best way to find live channels on any device you prefer.
There are thousands of options available, luckily, we have simplified the choices so you can find the best option for you.
8. Stremio
Stremio is a popular Movie and TV Show App that uses torrents to find quality streaming links.
Similar to Kodi, users can install various add-ons that provide you with your preferred content.
Because Stremio uses torrent files, you must use a VPN in conjunction with this app to ensure your data stays private.
We have created a step-by-step guide that will show you How to Install and Set up Stremio on Firestick or any other device.
Stremio Installation & Set-Up Guide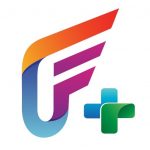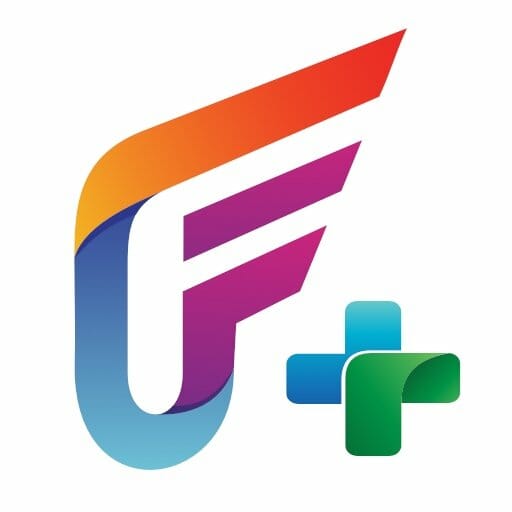 9. FilmPlus
Another well-known Movie and TV APK that is gaining tons of popularity is FilmPlus.
This is a simple app that features tons of categories to choose from.
It is a fork of the once-popular Terrarium TV app with added features including the ability to integrate MX Player and more.
Trakt users will also love FilmPlus which works great within this free application.
FilmPlus APK on Firestick/Android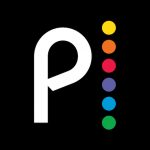 10. Peacock
NBC's Peacock TV features both live streaming content as well VOD Content including original programming, WWE, and much more.
Peacock offers 3 subscription options: Free, Premium, and Premium Plus.
The free version provides limited access to content while a premium account unlocks the entire library of Movies, Shows, and more.
If you opt for the Premium Plus account, you can get the entire library without any advertisements.
Peacock is available in the Amazon App Store, however, if you are located outside of the US you may have issues with installation.
Use our guide below for sideloading instructions if you are unable to download Peacock TV on your Firestick.
How to Install Peacock on Firestick/Fire TV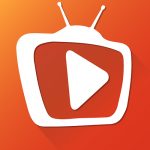 11. TeaTV
TeaTV is another long withstanding Streaming App for Movies and TV Shows.
It is one of the best apps for jailbroken firesticks and has been for many years.
It works perfectly on Firestick devices and other Android TV Boxes to provide high quality links.
Learn more about TeaTV and how to quickly install it on your device using our guide below.
TeaTV on Firestick, Fire TV, and Android
12. Aptoide TV
If you have a jailbroken firestick and don't have Aptoide TV installed on it you are likely missing out.
Aptoide TV is a "Google Play Alternative" that features thousands of apps in one location.
You can easily browse through various categories to find nearly any app you wish to install on your Firestick device.
This includes most of the apps in this guide and many more.
13. Syncler
Similar to Kodi and Stremio, Syncler is a Streaming APK that will require a little setup to find links for Movies and TV Shows.
Users can install various provider packages that contain links for VOD content on Firestick and more.
Syncler is an ad-free application that is flawless when integrated with real-debrid for providing the highest quality links.
We have created a complete step-by-step guide that will walk you through the installation and set up process for this application.
Syncler APK Installation and Set-Up Guide
14. Ad-Free YouTube
YouTube is the most popular video streaming service available today.
However, many are becoming fed up with the constant advertisements that are present when viewing content.
One of the best apps for jailbroken firesticks that solves this problem is SmartTubeNext.
This app is gaining popularity among Firestick users and more for all YouTube content without the annoying ads.
We can easily install this app on Firestick and Fire TV using the guide below.
SmartTubeNext for Ad-Free YouTube
15. Wolf Launcher
Another fabulous way to eliminate ads on your Firestick device is by using a custom launcher such as Wolf Launcher.
Installing Wolf Launcher will redesign your Fire TV Interface and eliminate all Amazon bloatware including video ads and more.
This means you can personalize your homepage to your liking and remove all on screen advertisements.
Amazon recently pushed out updates to Fire TV devices that ends the ability to install these launchers.
However, we have created a tutorial that shows you how to block updates on your device so you can still install Wolf Launcher and more.
How to Block Updates on Firestick/Fire TV
For more streaming options, check out our popular tutorials below:
Best Apps for Jailbroken Firestick FAQ
What are the Best Apps for Jailbroken Firestick?
The Best Apps for Jailbroken Firestick include the TROYPOINT App, IPVanish, Kodi, and more included in this list.
Can I Install Free Apps on Jailbroken Firestick?
Yes. Use the corresponding links above to install free apps on jailbroken firestick.
Is Jailbreaking a Firestick Legal?
Yes. Jailbreaking a firestick is completely legal. However, some content you can access may not be legal.
What is the Best Free Movie App for Firestick?
There are tons of Free Movie Apps for firestick on this list including Cinema, Syncler, and more.
This page includes affiliate links where TROYPOINT may receive a commission at no extra cost to you. Many times, visitors will receive a discount due to the special arrangements made for our fans. I will never promote something that I personally don't use or recommend. Purchasing through my links directly supports TROYPOINT which keeps the content and tools coming. Thank you! Learn more on my Affiliate Disclaimer page.