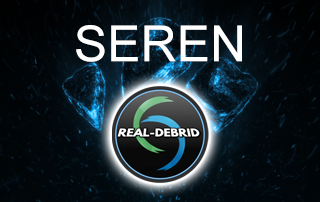 Over the past couple of years, many cord cutters have moved away from Kodi in favor of APKs, which are Android applications.  Examples of APKs include Cinema, Syncler, FilmPlus, etc.
The Fire TV Stick is still the weapon of choice for those looking to stream free movies and TV Shows.  Its inexpensive and simple to unlock which allows for the side-loading of apps not available within the Amazon App Store.
The Android APKs provided an easier setup process because there wasn't an extra step to install a 3rd party add-on like there is with Kodi.
But, there are a few major problems that APKs present which are listed below.
Annoying Ads
Updates often required
Subtitles are hit and miss
Movie/TV Show titles not matching what is played
APKs are continually shut down for legal reasons
Real-Debrid
Most TROYPOINT cord cutters also use Real-Debrid to pull in numerous buffer-free links often available in 4K and 1080p quality.
I recently ran a poll on our Facebook Page and discovered over 60% of TROYPOINT fans use Real-Debrid in conjunction with both APKs and Kodi.  Many of those who responded to the poll didn't know what it was.
I personally wouldn't bother streaming movies and TV shows without Real-Debrid as it only costs $4.65/month and the quality of links is mind-blowing.
This is not an advertisement for Real-Debrid.  TROYPOINT does not receive revenue for promoting this service and never has.
WARNING!
Your online activity is actively tracked by your Internet Service Provider, app/addon devs, and government through your identifying IP address.
Stream anonymously by using IPVanish VPN.
IPVanish will encrypt your connection to the Internet and mask your IP address so you will remain 100% anonymous.
SAVE 65% FOR LIMITED TIME
IPVanish backs their service with a 30-day money back guarantee.
IPVanish allows you to use your account on unlimited Internet-connected devices
My Past Favorite Streaming Apps
Over the past two years, I've been recommending Cinema HD and Syncler in conjunction with Real-Debrid for streaming free movies and TV shows.
Unfortunately, over the past few months, Cinema has had multiple problems.  A user will click a link for let's say, Night of the Living Dead (public domain movie), and a different movie will play.
Also, the ads in Cinema have gotten ridiculous as well.
I personally moved to Syncler and have been enjoying that for the past six months.
Those who use Syncler complain about the extensive setup process and you must pay for Syncler+ to get the most out of the application.
Two weeks ago, I decided to dive back into Kodi and compare its performance with the popular APKs.
I was spurred to do this due to the positive feedback from the members of our TROYPOINT Insider.  Many of them were raving about how well certain Kodi addons were performing with Real-Debrid paired with it.
Legal Copyright Disclaimer: TROYPOINT is a tech website that publishes tutorials, news, and reviews. We do not verify if apps, services, or websites hold the proper licensing for media that they deliver. We do not own, operate, or re-sell any streaming site, service, app, or addon. Each person shall be solely responsible for media accessed and we assume that all visitors are complying with the copyright laws set forth within their jurisdiction. Referenced applications, addons, services, and streaming sites are not hosted or administered by TROYPOINT.
The Perfect Movie & TV Show Streaming Setup
In my testing, I tried both Seren and The Crew add-ons.  It seems that these are the most popular Kodi add-ons that work with Real-Debrid.
I was blown away by how many 4K and 1080p links I was retrieving with these two add-ons.
I then compared the number of links that I was getting for these two popular Kodi addons and compared them to Syncler.
I found that I was getting the most high quality links, specifically 4K, with Seren, so I've been using that exclusively for the past two weeks.
The great thing about using Kodi addons is that they auto-update within the application.
I've also found that subtitles work much better as well.
Seren has been around for a long time and they continually push updates which enhances the viewing experience.
My Current Movie & TV Show Streaming Setup
Here's what I've setup on my Firesticks and Android TV Boxes within my home.
Legal Disclaimer:  This technology should only be used to stream free movies & TV shows that fall under Public Domain status or works that are not protected by copyright.
Stream Anonymously
Not much to say here.
I don't trust any of these addons or inexpensive paid services so I always protect myself with IPVanish.
By connecting to this on my Firestick & Android TV Box, I can stream anonymously and nothing will tie back to me through my identifying IP address.
How to Setup IPVanish on Firestick & Android TV Box
Kodi
Kodi can be installed with two clicks through my free TROYPOINT Rapid App Installer.  This is a free application that allows you to install the most popular streaming apps and tools in a matter of minutes.
You can also install it the manual way through the Downloader app as well.
Seren Add-on
After Kodi is installed, I setup the Seren Add-on.
It's extremely important to follow the entire setup guide as there is a scraper that needs to be configured after installing the add-on.
Another fabulous Kodi addon that works with Real-Debrid is The Crew.
Yes, it's OK to install both Seren and The Crew.
How to Setup The Crew Kodi Addon
Real-Debrid Account
I then get all of my 4K and 1080p links from my Real-Debrid account.
Keep in mind that many of the popular free streaming APKs also support Real-Debrid such as Cinema, Syncler, and FilmPlus.  So, if you find that you don't like Kodi, you can still use your account in most of the popular free streaming apps.
It's important to note that there are instructions in the above Seren tutorial on how to configure Real-Debrid with that specific add-on.
Trakt Account
I setup my free Trakt account within the Seren Kodi add-on.
This allows me to keep track of the TV shows and movies that I've watched within the add-on.  Once I've watched an episode or movie, a check-mark is placed next to the title.
More importantly, I can use Trakt on all of my streaming devices so all of my content is synced.
Favoriting Shows & Movies
I can easily favorite my TV shows and Movies within Seren my long-pressing the select button on the remote while hovering over a title.  By doing this, I can quickly jump to what I want to watch through the Kodi Favorites section without going into the actual add-on itself.
Change Default Kodi Skin
There are many menu items that I don't use within the default Estuary skin that comes with Kodi.
I've been playing around with a different skin called Aeon Nox which allows me to remove/add menu items, add movie/tv show art, and much more.
You can really personalize your Kodi experience with a customizable skin such as Aeon Nox.
Final Thoughts
All of this may seem like a lot to go through but it isn't.
It's well worth the time and I'm enjoying being back in Kodi and configuring it to my liking through the customizable skin.  You can't do that with most APKs.
If you are a Real-Debrid user, I strongly suggest going back to Kodi and giving this a shot.
If you need help, we've got a community right at your fingertips through our free TROYPOINT Insider!
This page includes affiliate links where TROYPOINT may receive a commission at no extra cost to you. Many times, you will receive a discount due to the special arrangements made for our visitors. I will never promote something that I personally don't use or recommend. Purchasing through my links directly supports TROYPOINT which keeps the content and tools coming. Thank you!
Register as a TROYPOINT Insider and discuss this article with thousands of other cord-cutters.