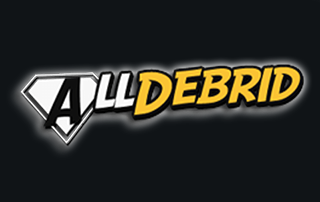 The following tutorial will explain AllDebrid and tell you how to use it to find unlimited streaming links.
AllDebrid is explained on its website as "an online multi-downloader service."
This means that users can access tons of file hosting services to find streaming links and more.
Best of all, there are various apps that are compatible with AllDebrid so users can access these files on streaming devices such as the Amazon Firestick.
AllDebrid works similarly to the well-known Unrestricted Downloader Real-Debrid.
AllDebrid and Real-Debrid are two of the most used premium link generators available.
Currently, Real-Debrid is the most popular option with thousands of people using this service on streaming apps and more.
However, AllDebrid has been gaining tons of popularity as of late. In this tutorial, I will compare the two services based on price, links, buffering, and more.
WARNING!
Your online activity is actively tracked by your Internet Service Provider, app/addon devs, and government through your identifying IP address.
Stream anonymously by using IPVanish VPN.
IPVanish will encrypt your connection to the Internet and mask your IP address so you will remain 100% anonymous.
SAVE 65% FOR LIMITED TIME
IPVanish backs their service with a 30-day money back guarantee.
IPVanish allows you to use your account on unlimited Internet-connected devices
We will also explain AllDebrid and show you how to set it up on Streaming Apps and more.
What is AllDebrid?
AllDebrid is a downloading tool that will help you find unrestricted files on the internet.
It is used by tons of cord-cutters to access streaming links for Movies, TV Shows, and more.
The best way to do this is by installing a Streaming App such as Cinema APK and integrating your AllDebrid account.
AllDebrid is a paid service that costs roughly $4/Month US.
However, if you choose to sign up for the subscription plan you will pay less.
Pricing
Users have two subscription options to choose from.
Both provide the same access to AllDebrid features including file downloading services and more.
Those who wish to be billed automatically every month will receive a discount that is roughly $1 cheaper per month.
You can also select the one-time payment option and choose the number of days you'd like to receive service.
One-time payment subscribers can choose between 30, 90, 180, and 300-day options.
NOTE: Those who choose a One-time payment plan will have the option to purchase with Bitcoin for an anonymous transaction.
How to Set Up AllDebrid in Kodi & Streaming Apps
Integrating AllDebrid within your preferred app or Kodi addon is a fairly simple process.
After signing up for a subscription, simply open the settings of your application and find the option for AllDebrid.
In this guide, we are using Cinema APK which is one of the Most Popular APKs for Movies & TV Shows.
1. Open your preferred app or addon and launch settings.
2. Click to select Login to AllDebrid.
3. Write down or remember the provided code.
4. Visit alldebrid.com/pin and enter your provided PIN Number.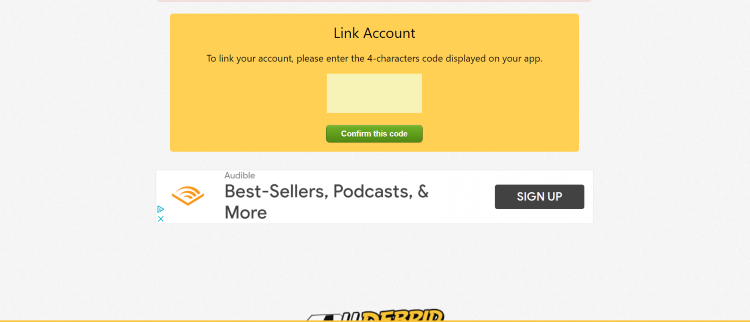 That's it! Integration of AllDebrid is now complete. You will find these links after making a content selection.
AllDebrid vs Real-Debrid
AllDebrid and Real-Debrid are both well-known unrestricted downloading tools that have a few notable differences.
When comparing AllDebrid vs Real-Debrid there are various factors to consider including:
Price
Links
Compatibility with VPN
App integration
Support
Buffering
Referral Program
Both of these file hosting services work in the same fashion. By subscribing to or purchasing one of their payment plans, you are provided access to their database of high-quality files.
This is especially important for cord-cutters who want to get the most out of their streaming device.
Right now, the most popular device is the Amazon Fire TV Stick. Both of these services work perfectly on this device and on popular apps like Kodi and Cinema APK.
Oftentimes, users find that subscribing to and using Real-Debrid or AllDebrid will eliminate any buffering issues they may experience.
In fact, syncing Real-Debrid within Kodi is the most used tip in the TROYPOINT Kodi Buffering Guide.
Use the informational guide below to determine what premium service is best for you!
Price
While price comparison between these two services is similar, there are a couple of differences.
You will notice that Real-Debrid has a 15 day offer that AllDebrid currently does not offer.
Real-Debrid Pricing
15 Days: 3 Euro ($3.39 U.S.)
30 Days: 4 Euro ($4.53 U.S.)
90 Days: 9 Euro ($10.18 U.S.)
180 Days: 16 Euro ($18.10 U.S.)
AllDebrid Pricing
30 Days: 3.99 Euro
90 Days: 8.99 Euro
180 Days: 15.99 Euro
300 Days: 24.99 Euro
Or, you can choose for the subscription option and pay 2.99 Euro every month.
When it comes to pricing, real-debrid and alldebrid offer a few different options to help cater to the users needs.
If you want to test both services, you can do so with a short-term subscription and see which works best for you.
AllDebrid vs Real-Debrid – Links
When it comes to streaming content, cord-cutters have more than likely experienced buffering at some point.
Oftentimes, this is due to low internet speed that slows down your connection.
Luckily, these downloading services provide users with the highest quality links to eliminate buffering!
I tested both real-debrid and alldebrid on two of the most popular streaming apps available today, Cinema APK & Kodi.
The screenshots below were taken on the Amazon Firestick, and the movie I am streaming is called Night of the Living Dead which is considered one of the Best Public Domain Movies by TROYPOINT.
Using real-debrid generated a total of 20 Links with 8 of them being debrid choices:
Real-Debrid links are highlighted in yellow with Real-Debrid abbreviation [DEB] next to source name. I played a couple of these links and had no buffering issues at all.
After trying real-debrid, I integrated Alldebrid within Cinema and checked to see how it compared in link amounts and sizes.
After authorizing the service I opened Night of the Living Dead again to find 20 Streams with 5 being AllDebrid Links:
These are also highlighted in yellow with the abbreviation [ALL-DEB] next to the source name.
I played 2 of these links and had no buffering when using them.
In this instance, both services brought in numerous high quality links and played content fast and buffer-free.
VPN Compatibility
When it comes to streaming content via Movie & TV Show apps, using a VPN is a must.
This will encrypt your IP Address and prevent your ISP (Internet Service Provider) and others from monitoring your activity.
TROYPOINT has tested and tried numerous VPN's and IPVanish is still the best VPN for FireStick, Fire TV, & Fire TV Cube, hands down.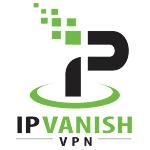 Using IPVanish is as easy as downloading the application directly to your Fire TV Device. Unlike many other VPN Services, IPVanish is available on Amazon's App Store, making it extremely simple to install.
With IPVanish, your data logs will not be stored, you will have the fastest download and streaming speeds available, and there is a 7-day money back guarantee.  You can also use one IPVanish account on up to 10 devices simultaneously. To learn how to install a VPN on your Fire TV or Stick use the link below:
How to Install VPN for Firestick, Fire TV, & Fire TV Cube
Real-Debrid
When authorizing real-debrid it is important to make sure your VPN is OFF. Once integration is complete, you can turn it back ON to ensure privacy.
If you are having issues, read our Real-Debrid Troubleshooting Guide that will assist with any problems using real-debrid.
Overall, this service works great with VPN's and especially with IPVanish.
AllDebrid
Unlike real-debrid, AllDebrid is not so compatible with VPN's and may not work if you are using one. The following is taken from the alldebrid website explaining its compatibility with VPN's.
The use of a VPN is totally useless with our service, your IP never appearing in the process, only our servers are visible.
However, if you want to use one, it is possible. VPN IPs are subject to authorization, two situations are possible:
The IP of your VPN is already authorized on our service (and its use will be transparent for you),
The IP of your VPN is not yet authorized: in this case simply complete the application form by following the link that appears when you are connected to Alldebrid from a PREMIUM account, via an unauthorized IP.
All requests for authorization are processed within 12 hours.
Upon testing I found that when connected to a VPN, AllDebrid links will not display for streaming.
For this reason, TROYPOINT suggests using Real-Debrid for anyone that wishes to stream securely with a VPN.
App Integration
While most streaming apps have the ability to integrate a premium downloader service such as Real-Debrid & AllDebrid, this is not the case for all of them.
I have taken the top 5 choices from the Most Popular APK's list and tested both real-debrid & Alldebrid for each to see their compatibility.
Cinema – Both Real-Debrid & AllDebrid Integration
Kodi – Both Real-Debrid & AllDebrid Integration
Syncler – Both Real-Debrid & AllDebrid Integration
Stremio – Both Real-Debrid & AllDebrid Integration
TeaTV – Real-Debrid Integration only
NOTE: While Kodi is 100% compatible with real-debrid, not all addons provide integration options.
Use the TROYPOINT Best Kodi Addons guide detailing important information for each addon that is updated DAILY.
Upon testing these, all worked great with both real-debrid and alldebrid. Content is almost always available in 1080p HD and oftentimes 4K.
Support
Both services feature the same support system for customer assistance. This includes submitting a support ticket through their website.
For real-debrid support, use the link below:
For Alldebrid Support, use the following link:
Buffering
I tested both services for buffering using the links shown above for Night of the Living Dead.
The real-debrid link was a 720p link and 1 GB in size. It played from start to finish without buffering once.
The Alldebrid link was also a 720p link and .91 GB in size. This also played all the way through without stopping or buffering once.
If you are expereincing buffering issues and use aeither of these services, it could be a slow internet speed. If you are using a Firestick or Fire TV device, you can test your speed in only a few steps:
How To Test Internet Speed on Firestick/Fire TV
Referral Program
Both offer a unique referral system that allows users to share their "affiliate link" with friends and others.
Real-Debrid provides users 5 Days and 50 Fidelity Points. Fidelity Points allow users to get free premium days after enough have been purchased. From the real-debrid website:
-Fidelity points are accrued by purchasing Premium days.
-You can use your points when you want but you have to reach 1000 points to get free Premium days
-1000 fidelity points bring 30 premium days
-You cannot send fidelity points to another member
AllDebrid offers a similar referral program where 150 fidelity points converts into 30 premium days on your account. From the alldebrid website:
The invite link is an URL that links a new registered member directly to your account. You can place it wherever you like (forum thread, by email to your friends, etc.), as soon as someone clicks on your link, and if he signs up, the operation will be carried out. 

To receive the free premium credit related to your friends accounts, they will have to buy premium time. You will only receive points for their first purchase.
AllDebrid vs Real-Debrid – Conclusion
While Real-Debrid has been the more popular service for quite some time now, AllDebrid is also gaining a lot of users.
Even with similar pricing, you will save money in the long run if you are using real-debrid.
While both of these work great for unrestricted streaming, I have found real-debrid compatible on more apps and platforms.
Since both work almost identically, my suggestion would be to purchase real-debrid.
TROYPOINT always suggests using a VPN when streaming and therefore find real-debrid easier to use. Because there is no block of real-debrid links when streaming with IPVanish, users can save the hassle of worrying about their IP being public.
If you are looking for a great way to stream content buffer-free, you can't go wrong with either of these services.
Information regarding setup of these services can be found in the TROYPOINT Kodi Buffering Guide.
AllDebrid FAQ
What is AllDebrid?
AllDebrid is a downloading tool for finding tons of files online including streaming links and more.
Does AllDebrid work on Kodi?
Yes. There are tons of Kodi Addons and Builds that work fabulously with AllDebrid
Is AllDebrid better than Real-Debrid?
This guide compares AllDebrid and Real-Debrid that both work perfectly for finding links. However, real-debrid is a cheaper option.
Is AllDebrid free?
No. AllDebrid is a paid service that costs roughly $4/month USD.
This page includes affiliate links where TROYPOINT may receive a commission at no extra cost to you. Many times, you will receive a discount due to the special arrangements made for our visitors. I will never promote something that I personally don't use or recommend. Purchasing through my links directly supports TROYPOINT which keeps the content and tools coming. Thank you!
Register as a TROYPOINT Insider and discuss this article with thousands of other cord-cutters.