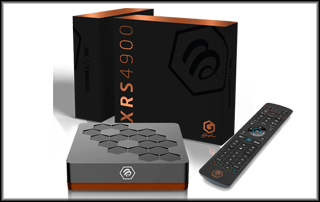 This BuzzTV XRS 4900 Review was written by Troy from TROYPOINT after using it extensively for two weeks.
This IPTV streaming device has received a lot of praise. It's considered by many as the best Android TV Box on the market today.
The architecture of this box is based on their built-in IPTV portal that works extremely well with the included remote control.
The BuzzTV XRS 4900 was sold out for multiple months but it's now back in stock. Due to its popularity, we anticipate it selling out again.
Before I dive into my review, I do want to point out a few important items to ensure that they aren't overlooked.
Who is this Android Box For?
This Android TV Box is meant for those who use unverified IPTV services that provide M3U, Xtream Codes, or MAC Server setup.
It's also important to mention that this box is not running true Android TV. It's using stock Android 9, which is the same type of operating system found on phones and tablets.
The primary audience for this streaming device is those who use unverified IPTV services and free streaming apps (APKs) such as Kodi, Cinema, Syncler, etc.
If you're a person who uses verified paid streaming services such as Netflix and Amazon Prime, this box isn't for you. You will want to stick with Amazon Fire TV systems or Android TV devices.
BE CAREFUL...
Your online activity is actively tracked by your Internet Service Provider, app/addon devs, and government through your identifying IP address.
Stream anonymously by using IPVanish VPN.
IPVanish will encrypt your connection to the Internet and mask your IP address so you will remain anonymous.
EXCLUSIVE DISCOUNT – SAVE 63% ON IPVANISH
IPVanish backs their service with a 30-day money back guarantee.
IPVanish allows you to use your account on unlimited Internet-connected devices
BuzzTV XRS 4900 Review
This streaming device was provided free of charge to TROYPOINT by BuzzTV. However, this review is unbiased and you will see that I point out both the good and bad regarding this Android TV Box.
I've gotten away from reviewing generic Android TV Boxes due to the numerous amount of streaming devices on the market developed by reputable companies.
I'm not a big fan of using stock Android on these boxes and definitely prefer the true Android TV experience.
Read Difference Between Android TV and Stock Android
After seeing a few reviews for the BuzzTV XRS 4900 I couldn't help myself, I had to give this a shot.
Specs
I will start this BuzzTV XRS 4900 review with the specs so you know what you're getting with this Android TV Box.
Specifications
Output Resolution: 4K (3840 x 2160)
CPU : AmLogic S922X Hexa-core 64bit Cortex-A73 +A53
GPU : Multi-core high-performance GPU
RAM: 4GB LPDDR4
Storage: 128GB eMMC
Operating System: Android OS 9 Pie
Networking
WIFI: 2.4G / 5.8G Dual-Band Dual-Antenna 2×2 MIMO
LAN: Gigabit Ethernet 10/100/1000M
Bluetooth: 4.2
Decoder
Video decoder : [email protected], VP9, H.265(HEVC) , AVS , H.264(AVC, MVC) , Real , MPEG1/2/4 , VC-1
Video Format : TS , MKV , FLV , MOV , AVI , RM , MP4
Audio Format : MPEG-1 Layer 1,2 , AAC-LC , HE AAC V1/V2
Image decoder : JPG , BMP , GIF , PNG
Support Language : Global
Audio
I reached out to BuzzTV and asked what digital audio formats that they support as it wasn't on their spec sheet. Here is their reply.
We support all of the standard Digital Audio Formats.

For Dolby and DTS, it is supported via FFMPEG on our Buzz App, if what you're watching is streaming in this audio codec.

Atmos and DTS HD is supported via HDMI Passthrough.
Dimensions
Length : 12cm
Width : 12cm
Thickness: 3cm
Color : Black / Copper
Ports
USB2.0 : 1
USB3.0 : 2
USB Type C: 1
MicroSD: 1
Optical Audio: 1
Power Interface : 1
HDMI 2.1 (CEC) : 1
Gigabit LAN : 1
Power Adapter
Type : 12V 1.5 Amp Adapter
Use TROYPOINT coupon code for 10% off BuzzTV XRS 4900.
Setup
When I unboxed the system I was absolutely blown away.
The BuzzTV packaging was well thought out and they provide a free mouse pad with some stickers as well. It's an actual experience of unboxing the device.
Setup was simple and I was taken through a wizard that basically covered everything.
Once I got to the launcher I setup my IPTV service through the server settings shortcut.
This was straightforward and I was impressed how quickly my playlist loaded.
I proceeded to log into Google Play Store and installed apps with no problems.
I then installed the TROYPOINT App with Rapid App Installer. This allows me to quickly side-load apps not available in Google Play.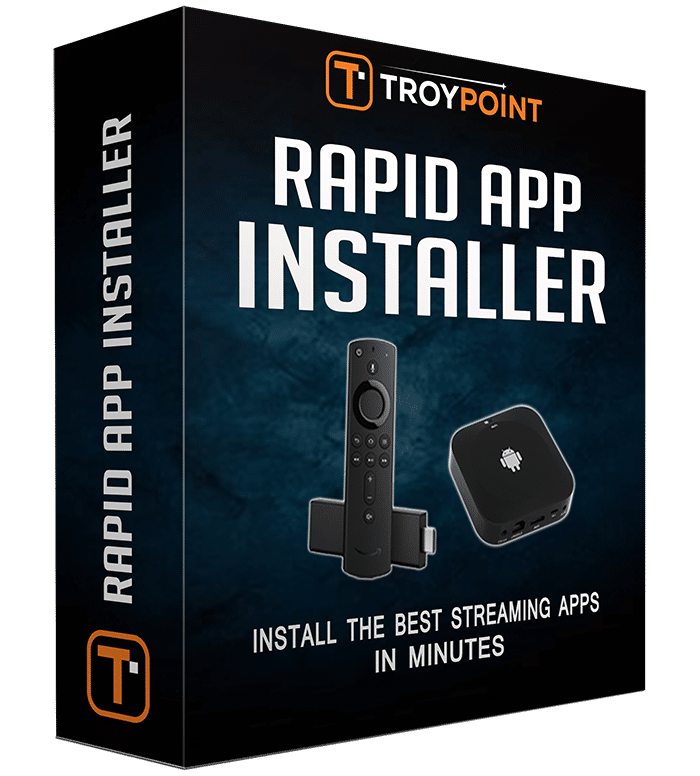 Get Free TROYPOINT App with Rapid App Installer
I installed both Syncler and Kodi and both worked fabulously with Real-Debrid.
I tested playing video from both Syncler and Kodi with both performing extremely well. 4K video played with no buffering whatsoever.
I also tested playing 4K video through the included YouTube app and it played perfectly with no dropped frames.
BuzzTV XRS 4900 IPTV Portal
Buzz TV 5 is the name of the IPTV portal that the entire user experience is based upon.
Many of you use TiviMate or IPTV Smarters in conjunction with your service and you can think of Buzz TV 5 as the same type of player.
What sets Buzz TV 5 apart from the other players is the integration of the app into the home screen.
TV channel and VOD favorites are listed on the home screen for one-click access. Users also have quick access to Live TV, VOD, TV Series, and EPG in the top row.
Plus, there is a Picture-in-Picture (PiP) section in the top-right corner where the current channel continues to play.
The IPTV portal does allow for recording and there is plenty of local disk space for that!
One feature that is missing from recording is the ability to record seasons automatically. Example, set a recording for a TV show that airs at the same time each day or week. Many IPTV players don't do this for some reason and hopefully BuzzTV will implement this in a future update.
Use TROYPOINT coupon code for 10% off BuzzTV XRS 4900.
Buzz Utilities
The BuzzTV XRS 4900 offers a utilities panel that allows for some customization.
The System Update link checks for any BuzzTV XRS 4900 updates and applies them.
Home Screen Rows allows you to hide/display various rows such as Live TV and VOD sections.
Power options allow you to set what happens when pressing the power button on the remote.
Navigation bar allows you to show/hide that at the bottom of the screen.
Home screen provides an option to change the default launcher to the following.
Remote Control
When I first looked at the remote I didn't like it. I prefer simple remotes with options within the application for the various shortcuts.
But, once I started using it, I really liked it.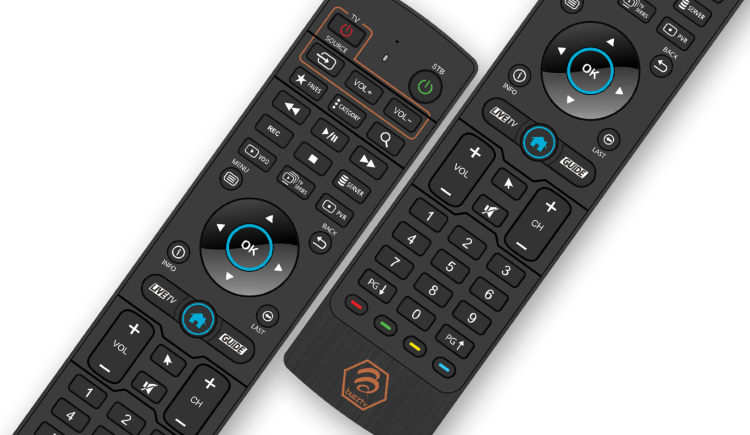 The remote is capable of both IR and Bluetooth connectivity. Bluetooth is much quicker and I wouldn't even bother with the IR feature.
The nice thing about IR is that if Bluetooth becomes disconnected for any reason, IR will still work so you can at least get it connected again.
The remote control is built to work in conjunction with the IPTV portal. Users have quick access to recording, guide, live TV, faves, IPTV categories, search, VOD, TV Series, volume, page up/down, source, and more.
With all the options within the IPTV Portal, BuzzTV makes it extremely easy to find what you're looking for on the remote.
Due to the IR feature of the remote, we can easily pair it with television using the up/down volume controls.
Use TROYPOINT coupon code for 10% off BuzzTV XRS 4900.
Storage
The BuzzTV XRS 4900 comes with 128 GB of onboard storage.
You can also add an additional 2 terabytes of storage through an SSD or Sata drive.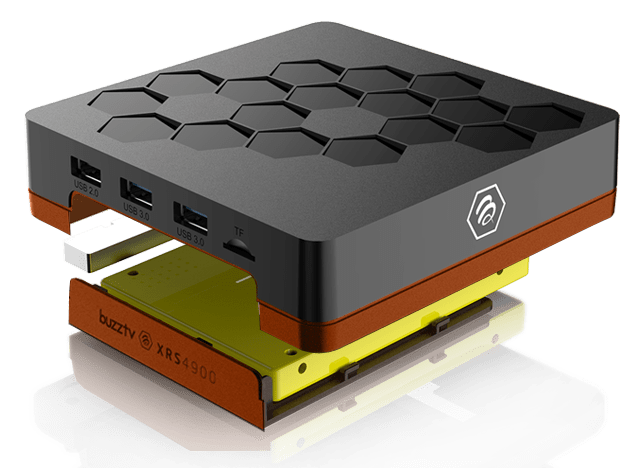 Adding the additional hard drive would be great if you wanted to build your own media center directly on the device.
I personally wouldn't have a need for the additional hard drive as I use a Plex Media Server and the internal 128 GB is plenty for my IPTV recordings and applications.
I'm not a big fan of expanding USB drives as internal storage and am extremely happy to see that the BuzzTV XRS4900 comes with more than needed out-of-the-box.
Android 9.0
Some may complain that the BuzzTV XRS 4900 is running Android 9.0 and it should be on 10 or higher.
I would agree that this is important for phones and tablets but not Android TV Boxes.
Android 9.0 is a stable operating system and upgrading wouldn't do much for this device anyway.
Download Speed
I used the Analiti Speed test app for the following tests.
I have a one GB Fiber download speed plan through my Internet Service Provider.
During the WiFi tests, I am connected to the 5Ghz band on my Asus AC3100 Router.  This router resides in the same room as my BuzzTV XRS 4900 (approximately 20 feet away from the wireless router).
I'm using IPVanish VPN as my VPN on Chicago Server 02 (chi-a02).
Ethernet
VPN On: Download = 190 Mbps & Upload = 107 Mbps
VPN Off: Download = 890 Mbps & Upload = 129 Mbps
WiFi
VPN On: Download = 176 Mbps & Upload = 114 Mbps
VPN Off: Download = 302 Mbps & Upload = 128 Mbps
What I Like
Powerful processor
4 GB RAM
Gigabit Ethernet
128 GB onboard storage
Expandable hard drive storage bay
Incredible remote control
Fast download speeds for both Ethernet and WiFi
Home screen with IPTV integration
It appears that BuzzTV issues updates to fix bugs and add features
IPTV portal built into the device
2 USB 3.0 Ports, 1 USB 2.0 Port, 1 USB C Port
Excellent packaging
Simple setup process
What I Dislike
Stock Android not Android TV operating system
Not Netflix or Amazon Prime certified
Doesn't support the new AV1 video codec
I like this Android TV Box a lot due to its integration of IPTV into the launcher and excellent specs.
We all know that storage is key on these devices and the BuzzTV XRS 4900 definitely doesn't disappoint in that area.
The BuzzTV XRS 4900 sells for $199.99 and you can get 10% off by using the discount code TROYPOINT at checkout.
Use TROYPOINT coupon code for 10% off BuzzTV XRS 4900.
What's In The Box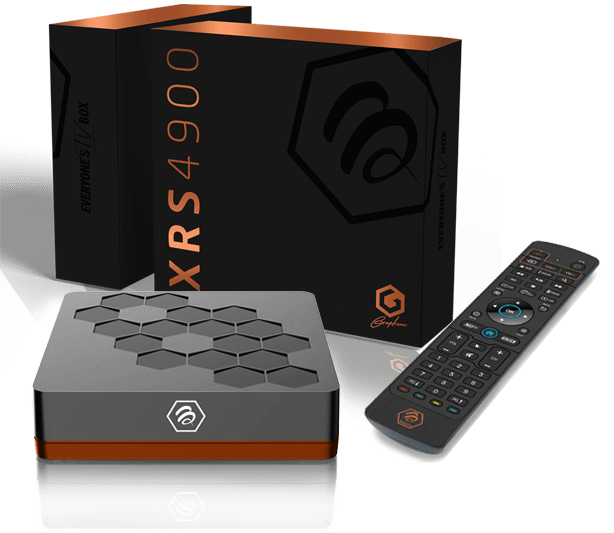 BuzzTV XRS 4900
BT-200 Remote Control
Two AAA batteries for remote
US power adapter
HDMI cable
Mouse pad as a gift
BuzzTV stickers
Quick Setup Guide
BuzzTV XRS 4900 VS NVIDIA Shield
The NVIDIA Shield is considered by most cord-cutters to be the best box available today.
So, the natural question is whether I would suggest purchasing the BuzzTV XRS 4900 instead?
This is a difficult question to answer and it depends on what you will be using the device mainly for.
If you will be using it mostly for IPTV and free APKs, I would suggest the BuzzTV XRS 4900.
If you're interested more in gaming and/or streaming services such as Netflix and Amazon Prime then I would suggest the NVIDIA Shield.
Use TROYPOINT coupon code for 10% off BuzzTV XRS 4900.

I rate the BuzzTV XRS 4900 4.7 stars out of 5
I hope that you enjoyed this BuzzTV XRS 4900 review.
This page includes affiliate links where TROYPOINT may receive a commission at no extra cost to you. Many times, you will receive a discount due to the special arrangements made for our visitors. I will never promote something that I personally don't use or recommend. Purchasing through my links directly supports TROYPOINT which keeps the content and tools coming. Thank you!