The step-by-step tutorial below will show you how to install CatMouse APK on Firestick, Fire TV, and Android TV Box.
CatMouse is a Movie & TV Show app and a fork (clone) of the popular Terrarium TV that is no longer being supported.
CatMouse pulls in tons of awesome links and plays them extremely fast. If you are a real-debrid user, you can integrate your account within CatMouse to bring in even more quality HD links including 4K.
Currently, the app features no ads. This means no more annoying popups before or after streaming content!
For these reasons and more, CatMouse has been chosen as one of the Best APK's by TROYPOINT.
The following steps will show you how to install CatMouse on the Amazon Fire TV Stick 4k . However, these same steps can also be used to install the application on an Android TV Box, NVIDIA SHIELD, or other devices that run the Android operating system.
If you are using an Android TV Box, NVIDIA SHIELD, Mi Box, etc. you can follow along with this tutorial by installing Downloader app on your device.  Use the link below for that tutorial.
How To Install Downloader App On Android Box
Use the steps below to install CatMouse APK on your preferred streaming device.
TROYPOINT Tip: 
You should always use a
VPN
to protect your identity and security when streaming free movies and TV shows with apps such as this.
Legal Copyright Disclaimer: This technology shall only be used to stream movies or TV shows that fall under the public domain.  TROYPOINT does not endorse or promote illegal activity tied to streaming or downloading copyrighted works. The end-user shall be solely responsible for media accessed through any service or app referenced on this Website.  Referenced applications/addons are not hosted by TROYPOINT and this guide is for educational purposes only.  
NOTE: I highly suggest reading the Description and Details guide below the screenshot tutorial. This has important information regarding subtitles, external video player, and more.
CatMouse APK Installation Guide
1. Go to Home screen of your device and click the Settings button.
2. Click My Fire TV.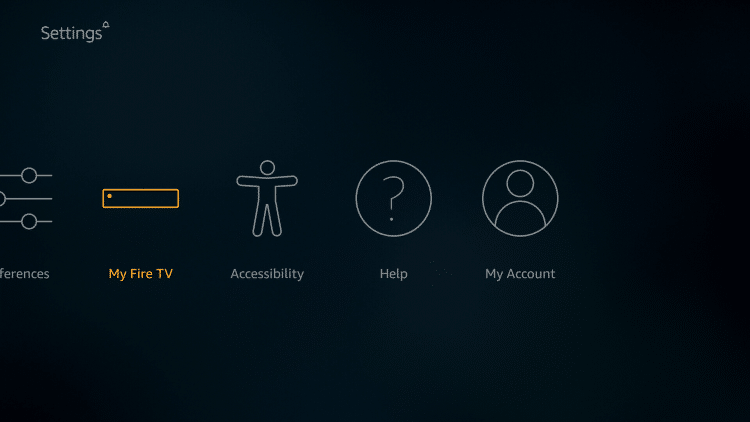 3. Click Developer options.
4. Turn on Apps from Unknown Sources.
5. Go back to Home screen and hover over search icon.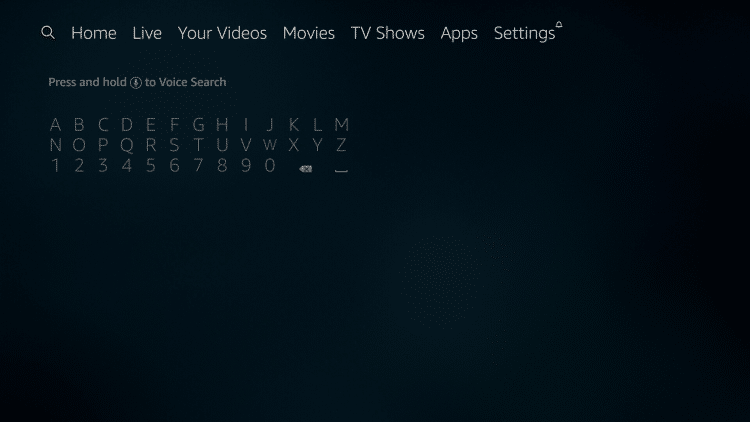 6. Type in "Downloader" and click the Downloader term which appears under the keyboard.
7. Select Downloader which will appear under Apps & Games.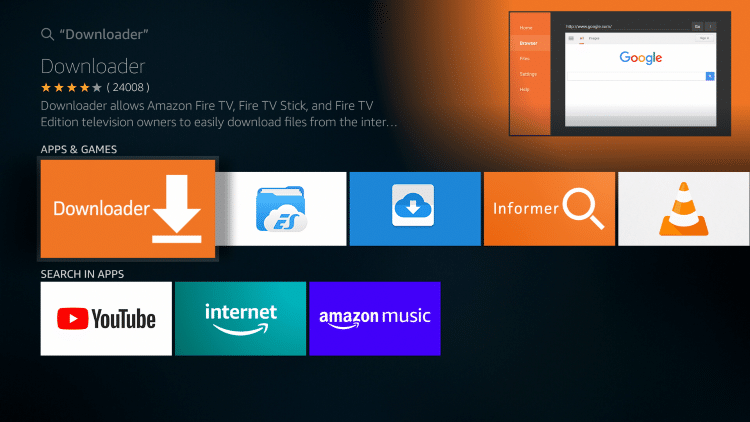 8. Click Download.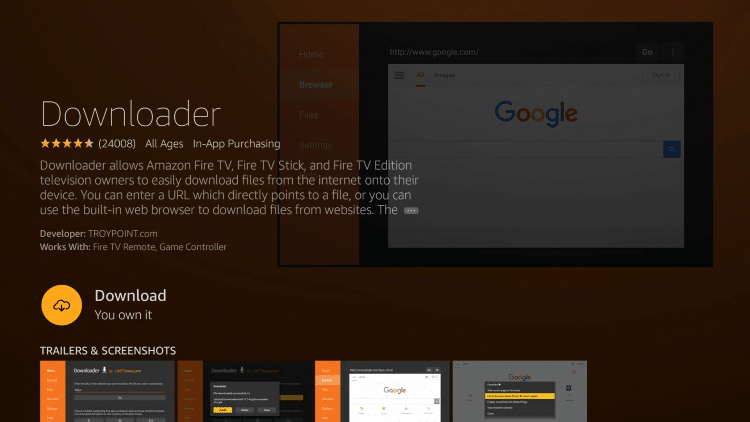 9. Click Open.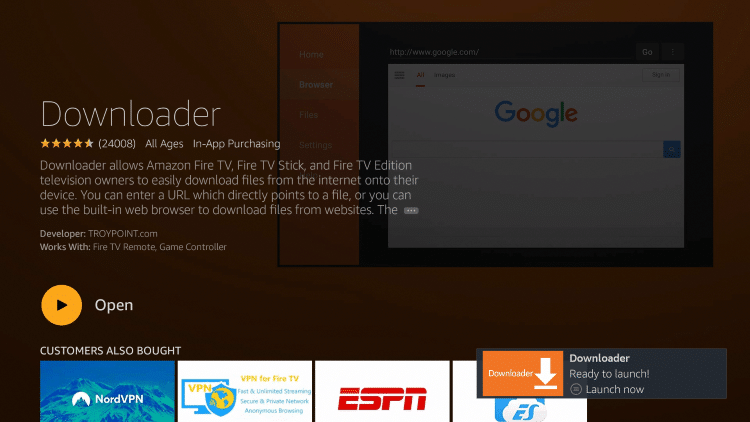 10. Select Allow if presented with this prompt.
11. Click OK.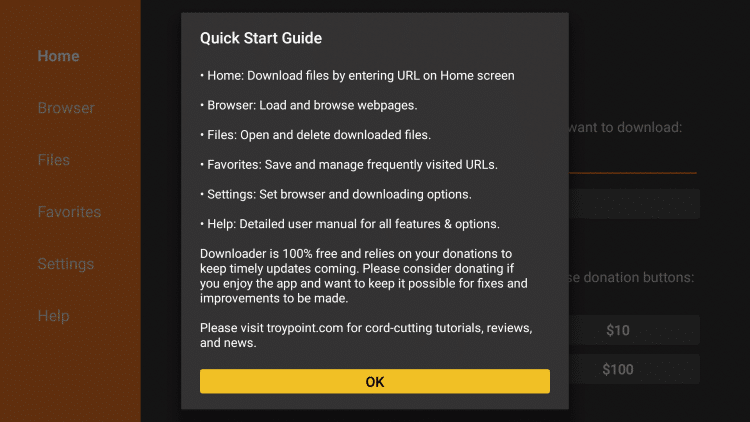 12. Click OK button on remote to open keyboard on your device.
13. Type the following URL exactly as shown here:  troypoint.com/catmouse –  and then click the Go button.
14. Wait for the file to download.
15. Click Install.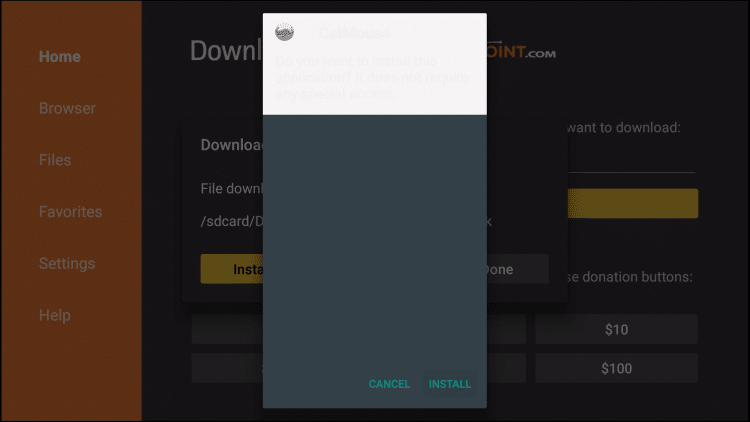 16. Select Done.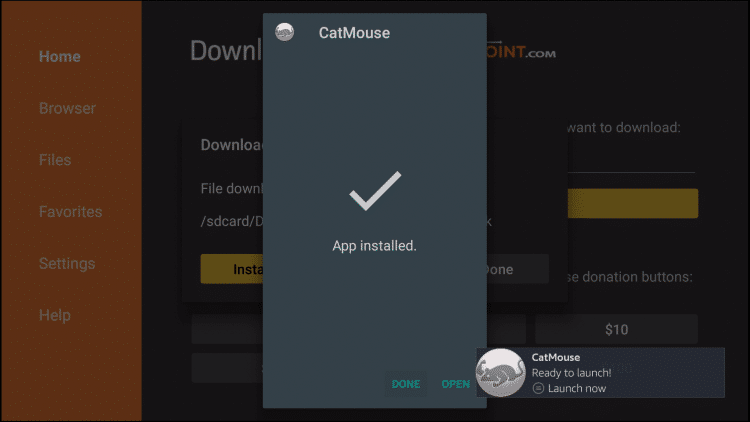 17. This will take you back to Downloader. Click Delete to free up space on your device.
18. Click Delete to confirm.
19. Return to home-screen and under Your Apps & Channels click See All.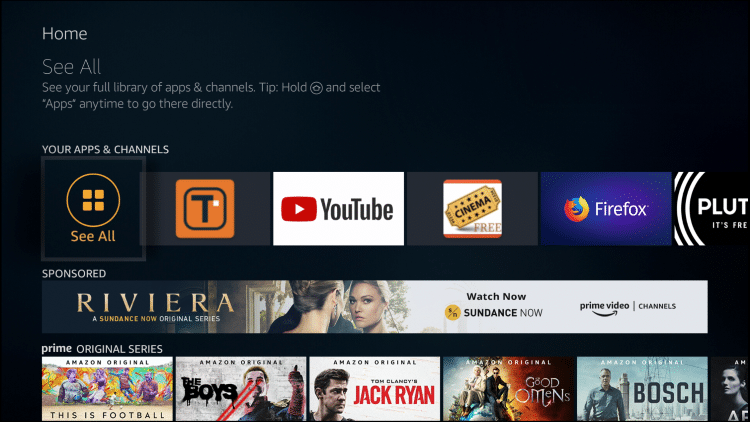 20. Scroll to the bottom to hover over CatMouse and click Options (3 horizontal lines).
21. Choose Move to front.
That's it! You can now access the app from your device's home-sreen.
Enjoy!
CatMouse APK Description & Details
Since CatMouse is a fork of Terrarium TV, it will feature the same layout/format as this retired app.
This includes Categories for Favorites, Popular, New HD Releases, Top Rated, Trending, Recently Updated, Premieres, and all Genres.
As stated above, CatMouse features real-debrid integration for anyone who uses this premium service. This is a great way to ensure your streaming is buffer-free by pulling in the highest quality links:
How To Install & Setup Real-Debrid on Kodi & Streaming Apps
Note: If you receive a reCaptcha error message, this can easily be disabled within the app's Settings.
Another great aspect of this app is the option to add a trakt.tv account. This will ensure you never lose your spot in a movie/tv show by syncing and scrobbling your media across all devices and apps.
Subtitles Setup
IMPORTANT NOTE: While CatMouse's built in video player works great for streaming Movies and TV Shows, I have found it does not work for subtitles.
This means, you will need to install and use an external video player for closed captioning. MX Player works perfectly and can be installed in only a few minutes.
How To Install MX Player on Firestick, Fire TV, Android TV
Once installed, you can make MX your default player within the Settings Menu of the app.
For those who wish to use subtitles within CatMouse, this can be done after making a content selection.
Use the steps below to setup Subtitles within CatMouse.
Note: In the following images I am streaming Charade which is one of the Best Public Domain Movies.
1. Select your content and source option and choose Play with subtitles
2. Now make your subtitle selection (I always choose the one with the most downloads)
3. Your content will begin playing with subtitles enabled
Enjoy!
For those who wish to change the subtitle language you can do so within the Settings Menu.
CatMouse is a fabulous APK that is sure to fulfill all your streaming needs.
Give it a try today and let us know what you think in the comment section below!
TROYPOINT TIP: This app and tons of other streaming/tech applications are available in the TROYPOINT Rapid App Installer. With this tool, you can install the best apps with the click of a button.