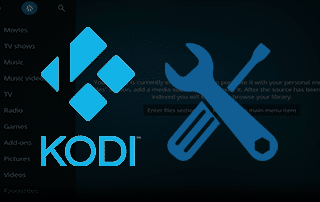 Is your Kodi Not Working? This article will show you some of the best techniques and tips to solve this inevitable problem.
If you are a regular Kodi user, you have more than likely experienced Kodi not working at least a time or two.
Kodi is one of the most popular streaming apps used by millions of cord-cutters who jailbreak their firesticks for installation to access free movies, TV shows, games, and more.
So what does it mean when Kodi is not working? There are a few problems that could arise within the software, and many times it involves a simple fix.
Kodi Not Working – Common Errors
There are several reasons why Kodi is not working on your device. Listed below are some of the most common errors.
Add-ons not working
Freezing while playing or opening a source
and more
If you are experiencing any of the issues listed above, click the respective link for a complete guide to fixing the problem.
If you still are encountering issues, use the guides below.
Free TROYPOINT Supercharge Kodi Guide

Install the Best Kodi Addons in Seconds
The free TROYPOINT Supercharge Guide teaches you how to install over 60 of the best addons with a few clicks.
BE CAREFUL...
Your online activity is actively tracked by your Internet Service Provider, app/addon devs, and government through your identifying IP address.
Stream anonymously by using IPVanish VPN.
IPVanish will encrypt your connection to the Internet and mask your IP address so you will remain anonymous.
EXCLUSIVE DISCOUNT – SAVE 63% ON IPVANISH
IPVanish backs their service with a 30-day money back guarantee.
IPVanish allows you to use your account on unlimited Internet-connected devices
Used by over 1 million cord cutters.
Kodi Not Working – How to Fix
1. Reset Kodi
One of the best ways to fix Kodi not working is to reset or restore Kodi to factory settings.
By doing this, you will not have to delete the entire application and re-install it. Instead, it will only require a quick reset to bring Kodi back to its original state.
After resetting Kodi on your preferred device, the software will return to its original, clean state. Many Kodi users find that resetting Kodi is the cure-all solution to nearly every Kodi problem.
Because Kodi can be installed on so many devices, there are several different ways to reset it.
Use the tutorial links below to learn how to reset Kodi on your corresponding device:
IMPORTANT: Because everything has been wiped away, you will need to re-install add-ons and builds.
TROYPOINT has created a list of the Best Kodi add-ons and Builds which you can view below:
Best Kodi Addons
Best Kodi Builds
2. Restart Device
If you are using a streaming device such as a Firestick for Kodi, another recommendation we always give whenever an issue arises is to restart the device.
This is a quick tip that oftentimes brings magnificent results. To restart a Firestick or Android TV Box, use the guides below:
How to Restart Firestick or Fire TV
How to Reset Android TV Box
You can also Restart your Fire TV/Stick by unplugging the power cord from the back of the device, waiting 10-20 seconds, and plugging back in. The same method can be done for an Android TV Box or Computer.
Resetting your Kodi device is a simple solution that can sometimes solve any problems you are experiencing with the software.
If resetting your device doesn't solve the issues with Kodi not working, there are a few more ways to try and fix this.
3. Clear Kodi Cache
Clearing the cache within Kodi is a great way to speed up the software and clean the entire system.
If you are experiencing lag or buffering in Kodi, this is the perfect solution to stopping it.
Clearing the cache may be the best way to fix any problems you are having within Kodi.
To clear cache in Kodi, TROYPOINT recommends going into your device settings, finding managed installed applications, and choosing the option for clearing cache in Kodi.
Use the link below to learn how to clear the cache on your Kodi device:
4. Removing and Updating Kodi Addons
Oftentimes, when problems arise within Kodi, it may be due to the specific add-on you are using. As most Kodi users know, add-ons are constantly being shut down and restored.
If your Kodi device is full of add-ons, this may slow down down the software. Removing unused or unwanted add-ons is a great solution to fix the problem of Kodi not working.
To learn how to remove Add-Ons from your Kodi device, click the link below:
Reminder: If you are trying to install a Kodi add-on and receive the following message: "Unable to connect, Couldn't retrieve directory information."
More than likely, you have entered the URL incorrectly. Double-check the URL is spelled exactly right and retry again.
Fix Kodi Unable to Connect Error
Another factor that may diminish Kodi streaming is an out-of-date add-on.
The good news is, add-ons within Kodi can easily be updated. Follow the screenshot tutorial below to learn how to update a Kodi add-on:
Kodi Not Working – How To Update Addons
In the guide below, I am using The Crew Kodi Addon. However, this method can be applied to any other Kodi addons as well.
1. Open Kodi and scroll down to Select Add-ons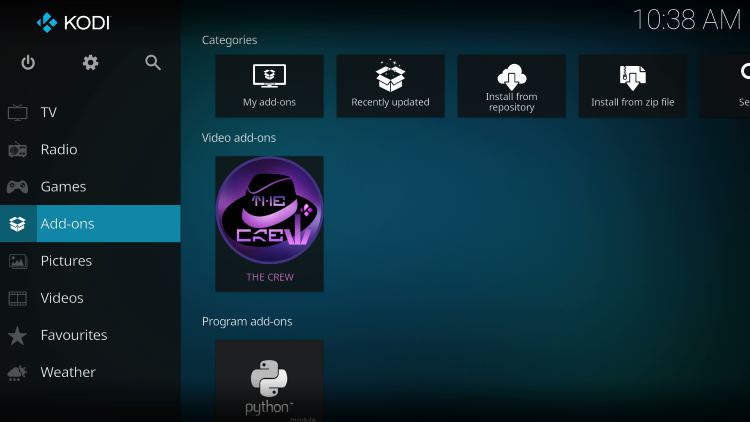 2. Click the package installer button located in the upper left-hand corner of the screen 

3. Click My add-ons
4. Click Video add-ons
5. Choose The Crew or any addon you installed.
6. Click the Auto-update toggle to ensure this addon will always stay updated.
If this does not fix your Kodi problems, a complete update of the software may be in order.
5. Update Kodi
Updating Kodi is one of the most efficient ways to ensure the software is functioning properly.
By doing so, you will know that the highest quality program is installed on your device and functioning to its full ability.
If you are unsure of the version of Kodi installed on your device, we can easily check this.
To do so, launch Kodi and click the small Settings Tab in the upper left-hand corner, then System Information. Your Kodi Version will be shown in the bottom right corner under Version Info.
TROYPOINT always recommends using the most current, stable version of Kodi.
If not, you can easily update Kodi to the latest version using the corresponding guide below:
Hopefully, the tips above will help you anytime you find your Kodi not working.
Warning! Protect Yourself With IPVanish VPN
Most cord-cutters use a IPVanish VPN and rightfully so.

The free streaming applications, addons, and IPTV services that you use are usually hosted on insecure servers.

Without a IPVanish, your IP Address is being logged.

Your IP Address points back to your location and identity which compromises both your privacy and security.

Your current identifying IP Address is 147.92.153.5

When you use IPVanish, your real IP address will be converted into an anonymous new one.

IPVanish VPN will provide you with an anonymous connection to the Internet.

This will prevent your Internet Service Provider, app/addon developers, government agencies, and any 3rd party from logging what you're accessing online.

The most popular VPN among cord-cutters is IPVanish due to their blazing fast speeds and zero log policy.

It's important to use a VPN that is fast since we are streaming large HD files. Its also crucial to find one that keeps no logs of what their subscribers access while online.

Setting up IPVanish VPN on your streaming device is simple!




Step 1 Register for an IPVanish VPN account by clicking the link below.

This exclusive link provides you with a hefty discount.

Register for IPVanish Account & Save 63% with Yearly Plan

Step 2 – From the home screen hover over Find.

For those of you using Android TV devices, you can easily install the IPVanish app directly through Google Play Store.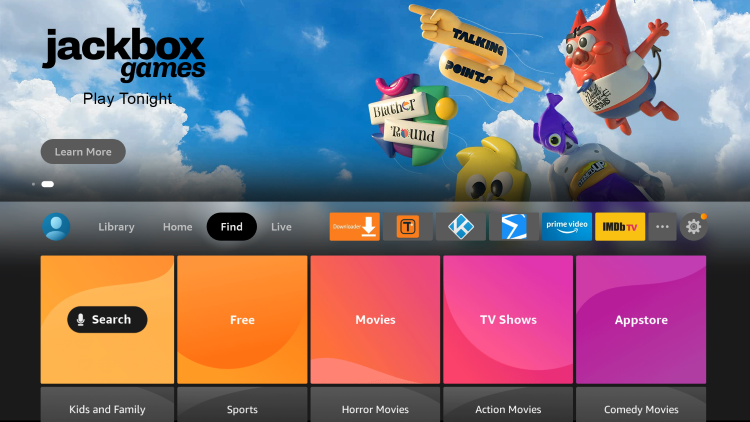 Step 3 – Scroll down and click Search.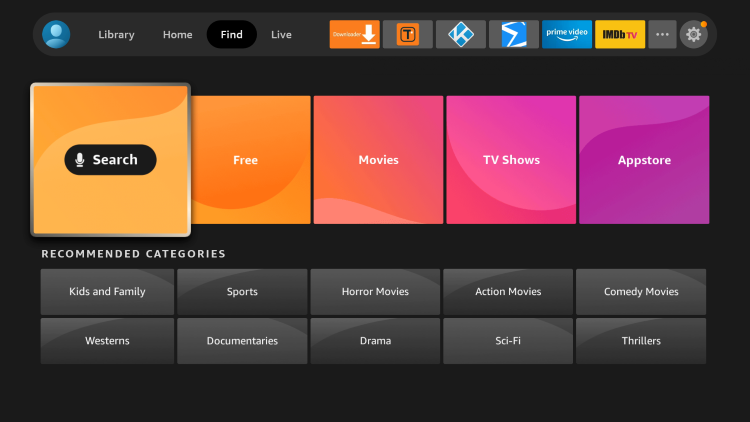 Step 4 – Type in "Ipvanish" and click the first option.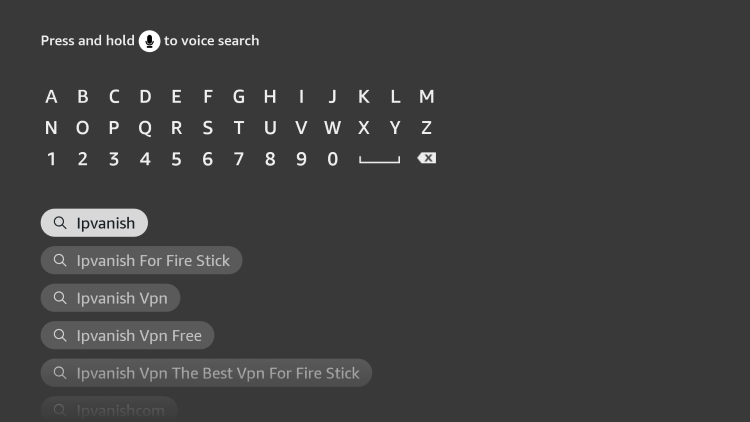 Step 5 – Click the IPVanish VPN app.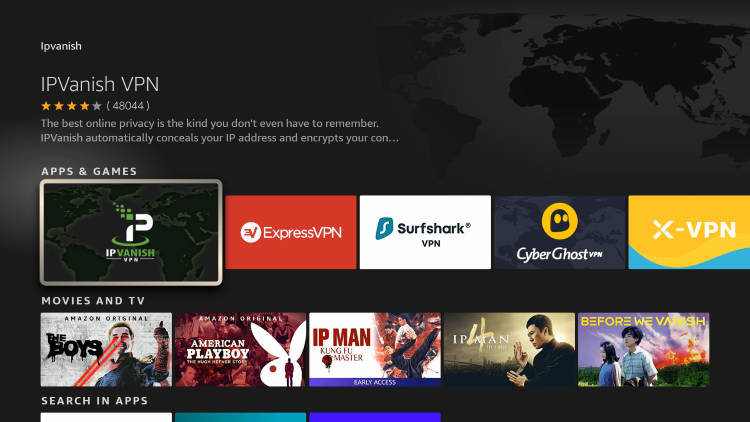 Step 6 – Click Download.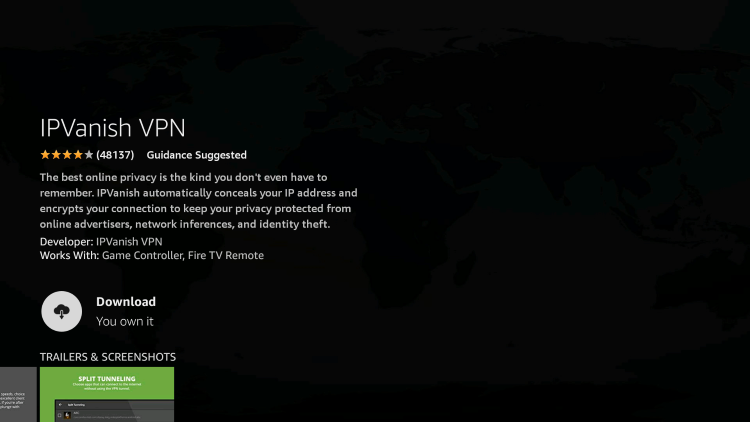 Step 7 – Once the IPVanish app installs, click Open.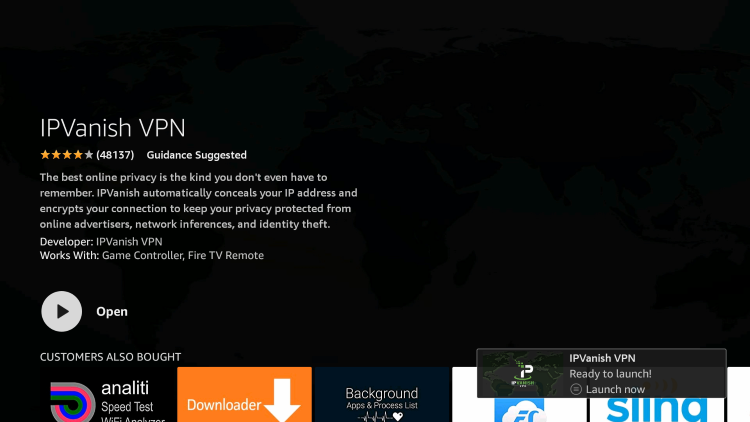 Step 8 – Enter your IPVanish account information and click Log In.

You will get your username and password when you register for an account.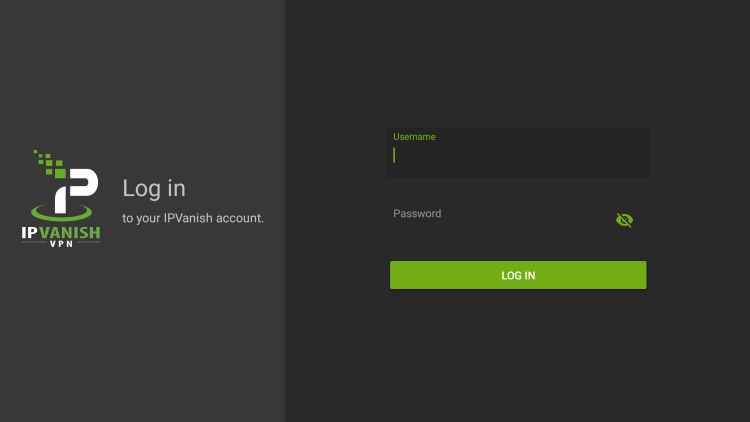 Step 9 – Click Connect.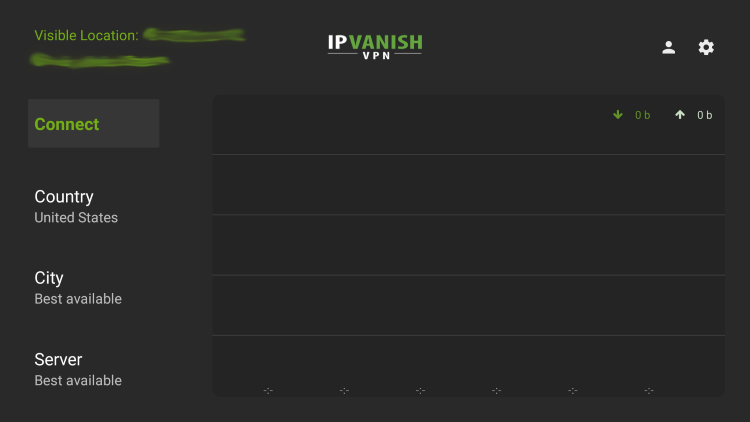 Step 10 – Click OK.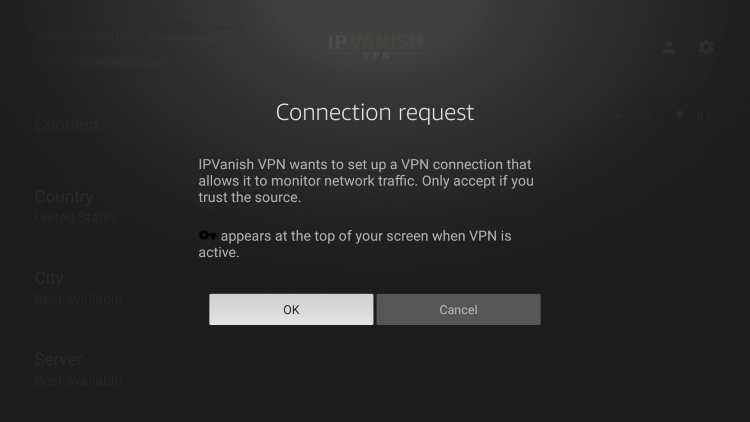 Step 11 – Success! Your identifying IP Address has changed and you are now anonymous.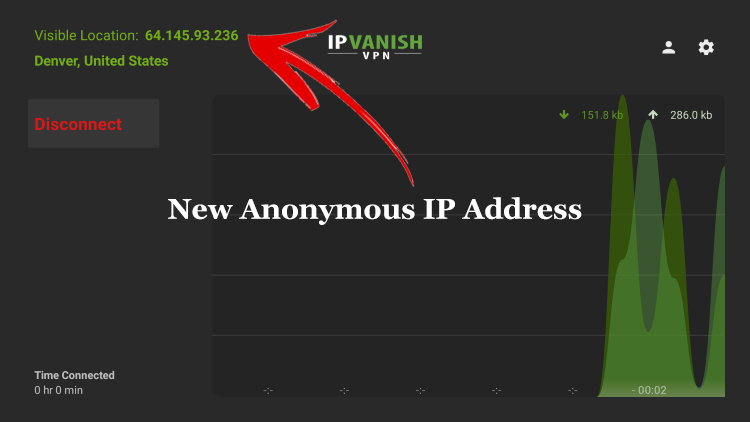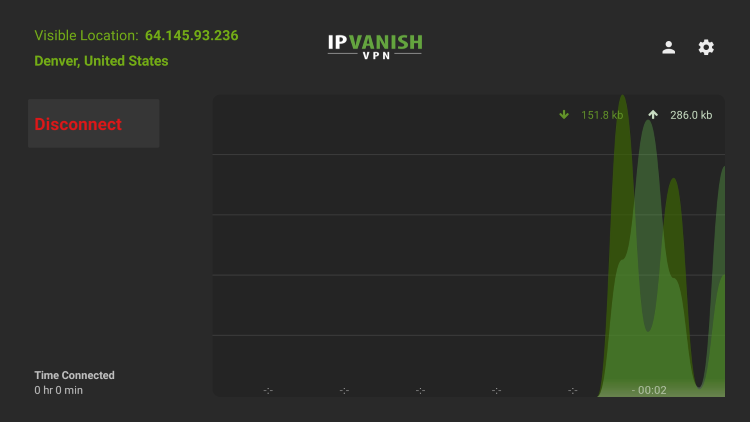 Click the Home Button on your remote and the VPN will remain running in the background.

Congratulations! You are now protected by IPVanish which means everything that you stream or access through your Firestick or Android TV Box is hidden from the rest of the world.

If you ever need to stop the VPN service, simply re-launch the application and click the DISCONNECT button.

You can now setup IPVanish VPN on all of your other Internet-connected devices. You can use IPVanish on unlimited devices!






Kodi Not Working FAQ
Why is My Kodi Not Working?
There are many reasons why Kodi is not working on your device. Some of the most popular errors include no stream available, failed dependency error, buffering, addons freezing, and more described in this guide.
How Do I Fix Kodi Not Working?
There are numerous methods described in this article to help fix Kodi not working.
Does Kodi Work On Firestick?
Yes. Kodi works on tons of devices including Firestick, Android Box, and much more.
What is the Best Kodi Addon?
There are tons of great Kodi addons that we describe in our best Kodi addons guide.
Does Updating Help With Kodi Not Working?
Yes. This guide will show you how to update Kodi to the latest version to ensure it is working.
This page includes affiliate links where TROYPOINT may receive a commission at no extra cost to you. Many times, you will receive a discount due to the special arrangements made for our visitors. I will never promote something that I personally don't use or recommend. Purchasing through my links directly supports TROYPOINT which keeps the content and tools coming. Thank you!