This article will teach you how to update Kodi on Android TV Box by using Google Play Store that comes installed with most devices.
Most of the time when you purchase an Android TV Box, it will more than likely have Kodi loaded but it will be out of date.
Since Kodi comes out with new updates on a frequent basis, this will probably be one of the first things that you will want to do when you boot up your new Android TV Box.
I am a huge Fan of the Fire TV and Fire TV Stick and unfortunately, the process to update Kodi on those devices isn't as easy as an Android TV Box.
The reason for this is because the Fire TV doesn't include Google Play Store and they also don't allow Kodi within their Amazon App Store.
This is a huge benefit of owning an Android TV Box as they are easy to update Kodi.  I wrote a guide on how to update Kodi on Fire TV or Fire TV Stick and you can use that to update your Amazon device if you have one.
Below, you will find the steps necessary on how to update Kodi on Android TV Box.  You will also find a video as well that I recommend you watch for a more detailed process.  As of this tutorial, the latest update is Kodi 19.0.
How To Update Kodi On Android TV Box Steps – Kodi 19.0
Video Guide
General Steps
Register for a Google Account if you don't already have one.  It is free.
Launch the Google Play Store on your Android TV Box.
Login with your Google Account credentials that you setup in step #1 above.
You will be asked to setup a payment options, but you can click "Remind Me Later" since Kodi is free so we won't be paying for anything.
You will be asked if you would like to backup your Google Apps, settings, etc. for your Android TV Box, this is completely up to you.
After you finish the login process, you will be presented with the home screen of the Google Play Store.
Click the three horizontal lines in the top right-hand corner and then click "My Apps".
After you do this, your applications will be listed and if Kodi is not up-to-date, it will be listed in that section as well.
If you would like to update all of the applications at once, click the "Update All" button or if you would like to only update Kodi, click the Kodi application within the list.  After you do this, it will open a screen specifically for Kodi and you will then click the update button within that screen.
After the update has been applied, launch Kodi to ensure that Kodi has updated on your Android TV Box.
Please post your questions or comments in the Comments Section below and we will get back to you as soon as possible.
Don't Get Clipped!
Most cord-cutters use
IPVanish VPN
and rightfully so.
The free streaming applications, addons, and paid IPTV services are usually hosted on insecure servers.
These shady outfits log everything that you access through their app or service.
Without IPVanish, your IP Address is being logged along with everything that you access through it.
Your IP Address points back to your location and identity which compromises both your privacy and security.
Your current identifying IP Address is 207.228.78.107
When you use IPVanish VPN, your IP address is masked and converted into an anonymous one.
IPVanish VPN will provide you with an anonymous connection to the Internet.
This will prevent your Internet Service Provider, app/addon developers, government agencies, and other 3rd parties from logging what you're accessing online.
Setting up IPVanish VPN on your streaming device is simple!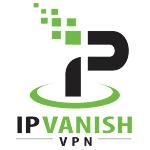 Step 1
Register for an IPVanish VPN account by clicking the link below.
This special link provides you with a large discount.
Register for IPVanish Account & Save 74% (EXPIRES SOON)
Step 2
– From the home screen hover over Find.
If you're using an Android TV Box, you can also find the IPVanish application in Google Play Store.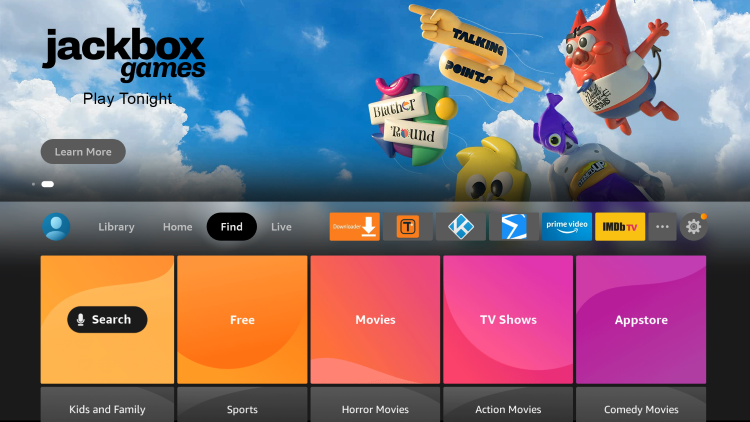 Step 3
– Scroll down and click Search.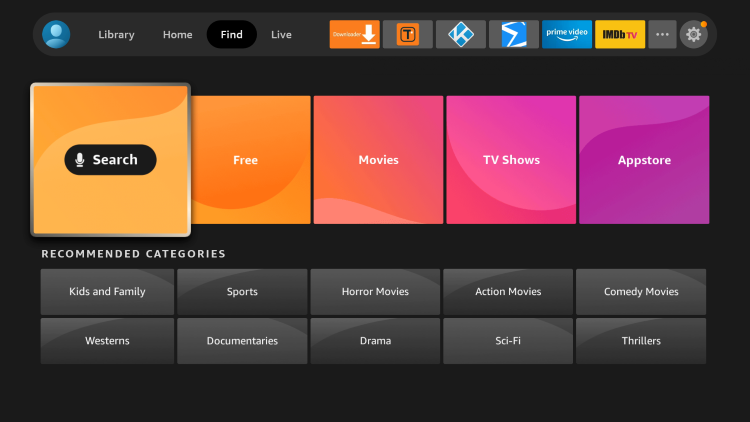 Step 4
– Type in "Ipvanish" and click the first option.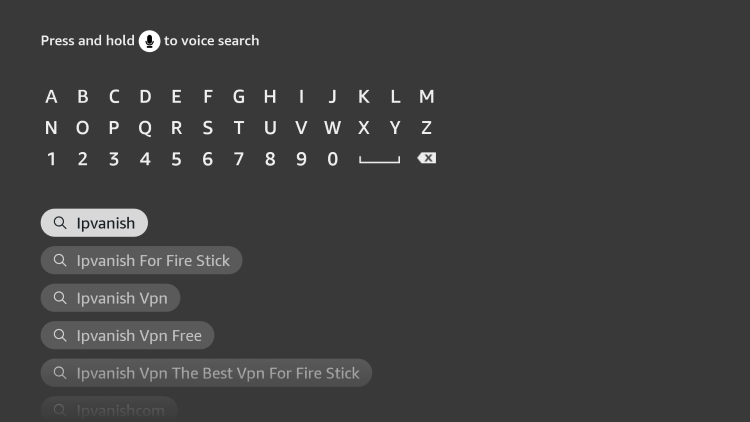 Step 5
– Click the IPVanish VPN app.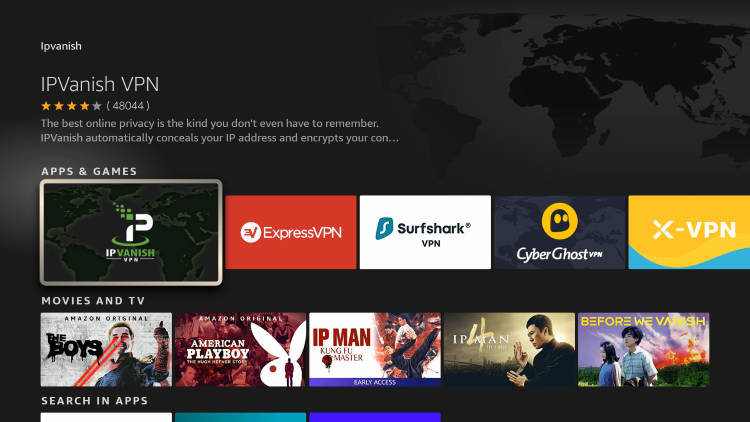 Step 6
– Click Download.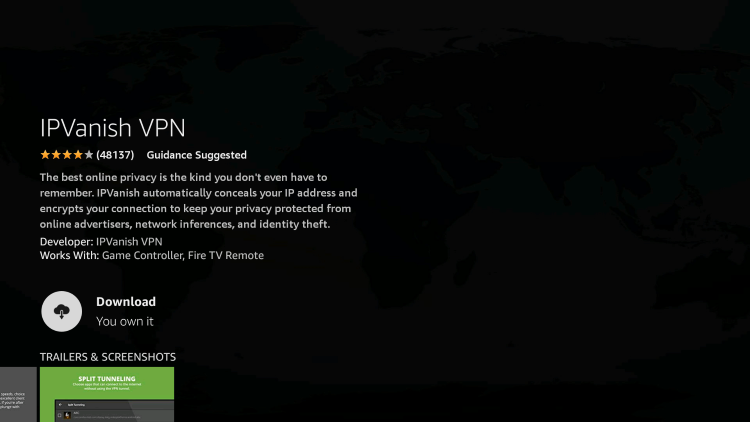 Step 7
– Once the IPVanish app installs, click Open.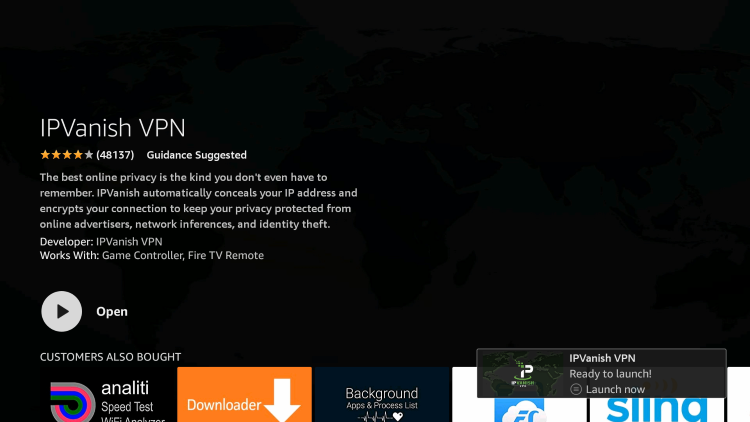 Step 8
– Enter your IPVanish account information and click Log In.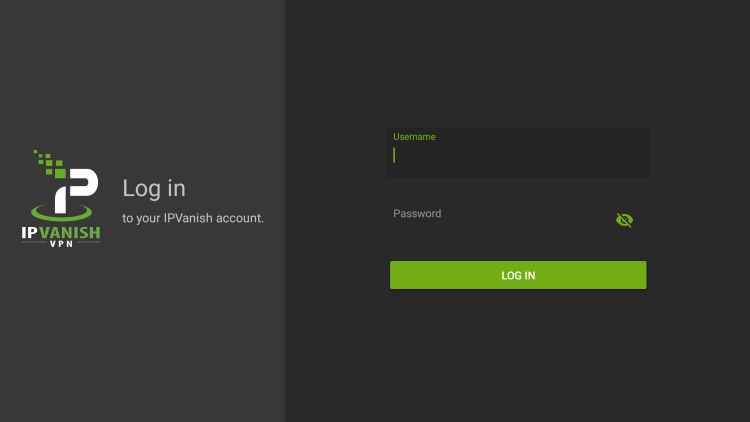 Step 9
– Click Connect.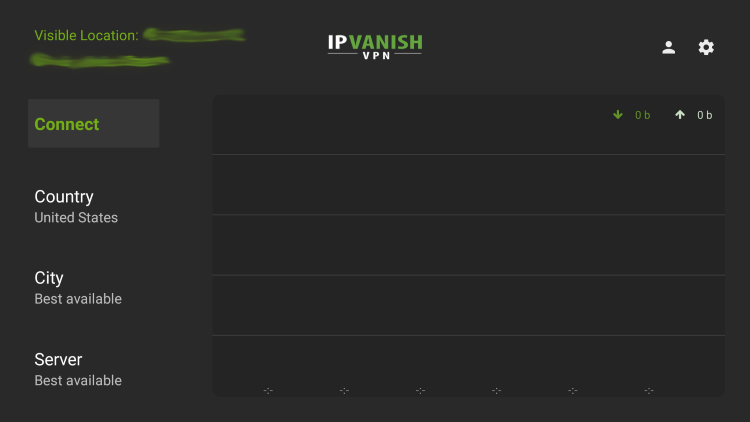 Step 10
– Click OK.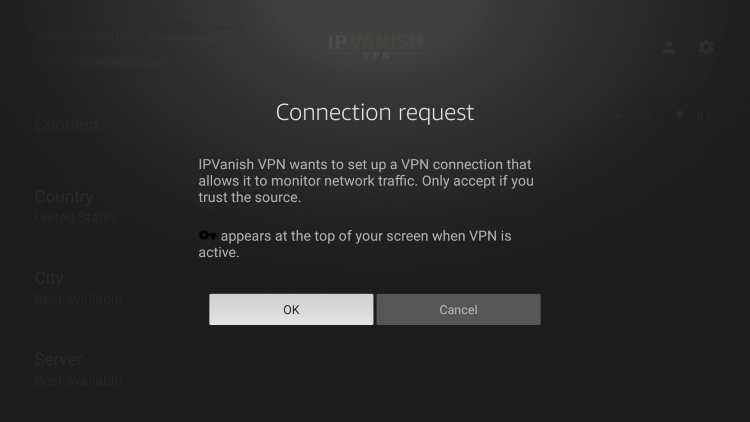 Step 11
– That's it! You have installed IPVanish VPN on your Firestick/Fire TV.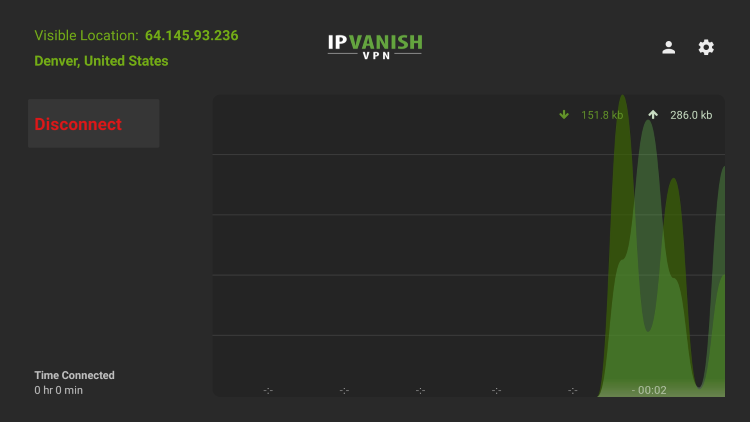 Now, click the home button on your remote and the VPN will continue running in the background.
Congratulations! You are now protected by a VPN which means everything that you stream or access through your Firestick or Android TV Box is hidden from the rest of the world.
If you ever need to stop the VPN service, simply re-launch the application and click the DISCONNECT button.